Your family's guide to Boo at the Zoo
Get prepped for all the fun at Boo at the Zoo 2015, plus more Halloween events for kids at zoos in NYC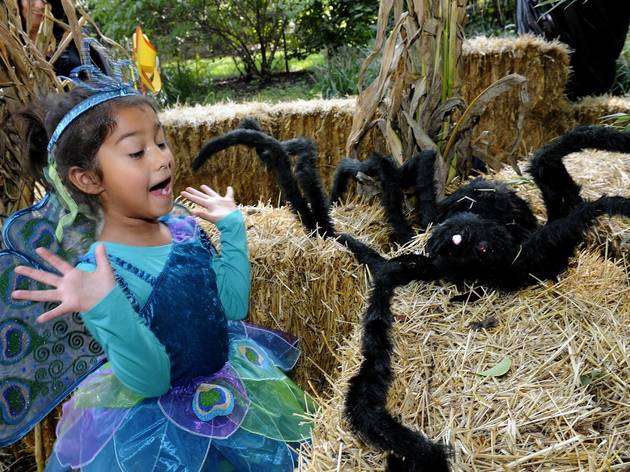 Kick off your family's spooky festivities at the zoo, where creepy creatures lurk on a regular basis! The Bronx Zoo's annual Boo at the Zoo event is the perfect way to celebrate Halloween for kids, with live performances, costumed Halloween parades and plenty of chances to see the animals.
What is Boo at the Zoo?
Boo at the Zoo is one of the best Halloween events for kids, spanning over several weekends during the month of October. Families are invited to come dressed in costume to stroll through the Jack O'Lantern Illumination, find their way through a hay maze, get creative with crafts and stop by treat stations.
When is Boo at the Zoo?
Boo at the Zoo takes place from 10am–5pm on Saturdays and Sundays, October 3 through November 1, 2015. The Queens Zoo hosts a weekend-long event from 10am–5pm on October 31 and November 1.
Where is Boo at the Zoo?
The main Boo at the Zoo takes place at the Bronx Zoo—the largest of the zoos in NYC—located at 2300 Southern Blvd, Bronx. A smaller-scale version takes place at the Queens Zoo, located at 53–51 111th St at 53rd Ave, Queens.
How do I get tickets to Boo at the Zoo?
Boo at the Zoo activities are free with general zoo admission, except for the Jack O'Lantern Illumination, which requires the purchase of a Total Experience ticket. General admission online is $30.55, children ages 3–12 $21.55, ages 2 and under free. At gate $33.95, children ages 3–12 $23.95, ages 2 and under free. Purchase tickets online at
bronxzoo.com
. Parking and stroller rentals are available for an additional cost.
Boo at the Zoo activities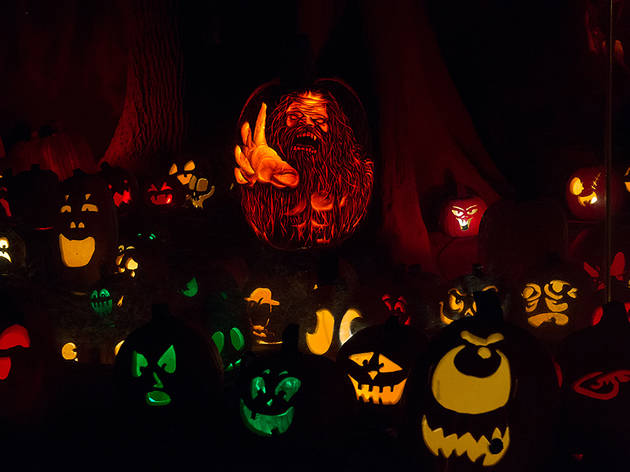 Jack O'Lantern Illumination
1,000 hand-carved jack o' lanterns light up a path through the World of Darkness. Brave youngsters can wander between the creations, made by the professional carvers of Rise of the Jack O'Lanterns. Keep an eye out for animal-inspired designs, including creepy crawlers, bats, hawks, vipers and eels. 11am–5pm daily.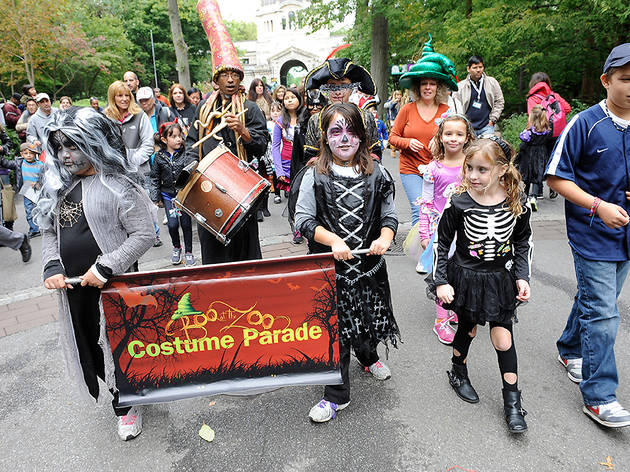 Costume Parade
Rock your coolest costume and get ready to strut your stuff in the Animal Mystery and Mischief Parade, led by the Alice Farley Dance Company. Dancers will be decked out in their own eerie attire, inspired by snakes, bats and other creatures. They'll move to the beat of live musicians as they make their way from the Rhino Garden to Grizzly Corner. 12–1pm and 2–3pm daily.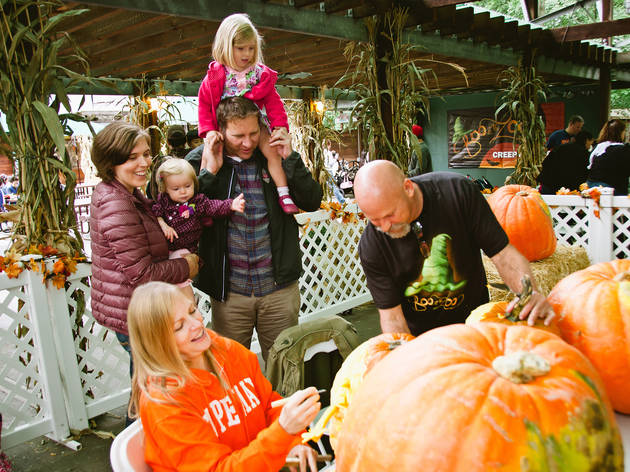 3D Carved Pumpkins
The incredible artists of Sand Sculpture USA return to create amazing pumpkin masterpieces before our eyes! Each weekend, they'll get inspired by a special theme: Gorillas in the Mist (Oct 3–4), Rainforest Canopy (Oct 10–12), The Toad and the Tarantula Mystery (Oct 17–18), Blue York (Oct 24–24) and Bat Cave (Oct 31–Nov 1). 11am–5pm at Dancing Crane Plaza.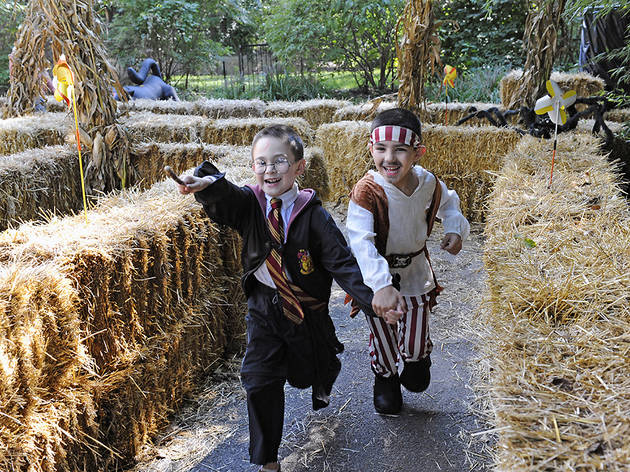 Hay Maze
This winding path made from hay bales is like a corn maze, but less tricky! Head to the Butterfly Pad to help little ones find their way throught the twists and turns. 11am–5pm daily.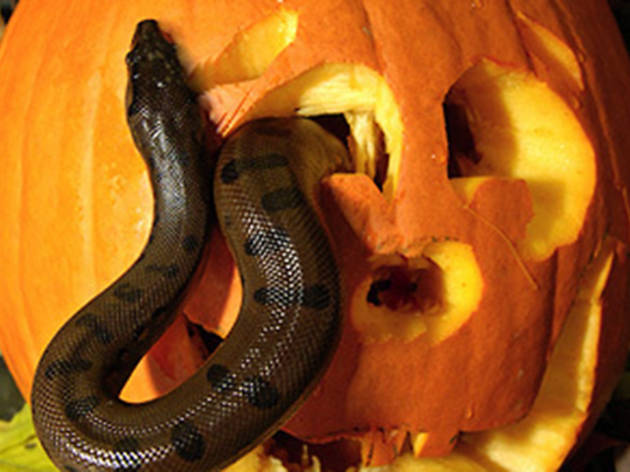 Mystery of Animals
Learn about all the mysterious species that reside at the zoo by visiting five different carts. Eductors will fill the kids in on cool facts near the Lions, Reptile House, Garden, Grizzly Bears and World of Darkness, plus they can meet the Dancing Crane Pumpkin Carver to find about more about the animal they're carving. 11am–4pm daily.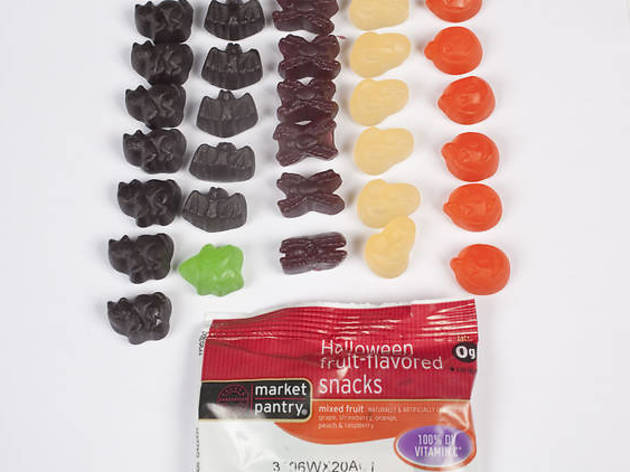 Treat Stations
Get a head start on gathering Halloween sweets by stopping by various stations to grab goodies. Welch's Fruit Snacks, Pirates Booty, gummy candies and Hershey's milk chocolate treats will be available at the Zoo Center, Bug Carousel, Monorail, Jack O'Lantern Illumination and Asia Stage. 11am–5pm daily.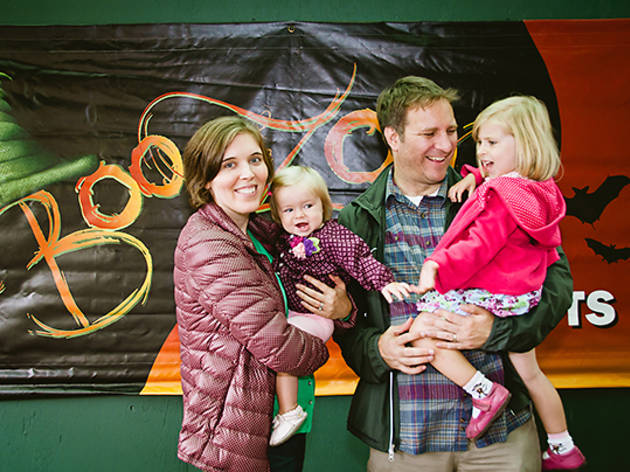 Creepy Crafts
Kiddos can get creative and make an animal mask to complete their costume in the Dancing Crane area. 11am–4pm daily.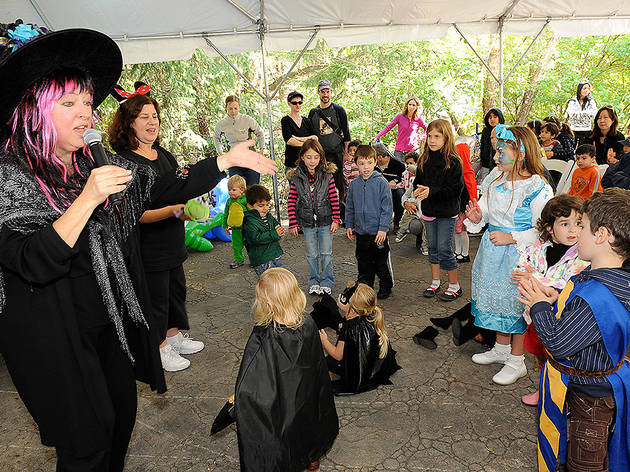 Music
Catch a musical theater performance of Gigi's Animal Mystery Tour! The interactive show from Gigi and the Lend Me a Hand Band gets youngsters involved in the tent at Grizzly Corner. 11:30am, 1pm and 3pm daily.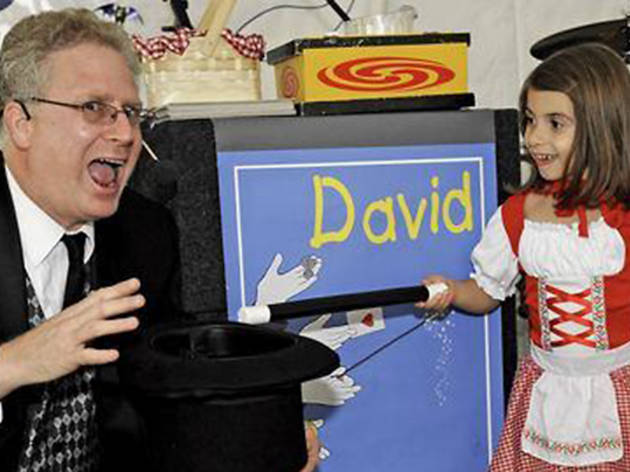 Magic Shows
What would Halloween be without some supernatural tricks? Magician David Levitan puts on an Animal Mystery and Mischief Magic Show in the tent at Grizzy Corner, starring a magic scientist who schools the audience on animal mysteries. 12pm, 2pm and 4pm.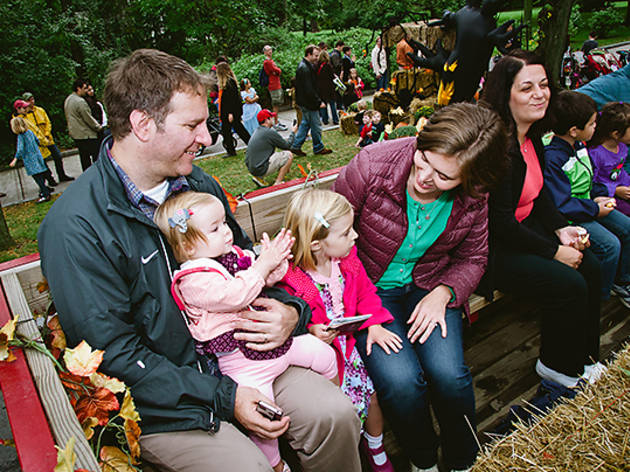 Extinct Animal Graveyard
Learn about the animals that have gone extinct and how to help save the ones that are left at the eerie and educational graveyard on Mouse House lawn. 10am–5pm daily.