The best current and upcoming exhibits at The Jewish Museum
Here are the current and future exhibits that should not be missed at The Jewish Museum this fall and winter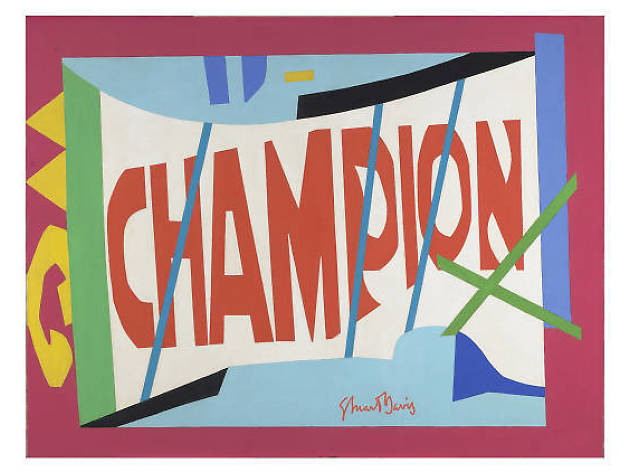 The Jewish Museum, housed in the 1908 Warburg Mansion on the Upper East Side, mounts temporary exhibitions of contemporary and modern art and also has a substantial collection of artworks as well as historical Jewish artifacts. There is a permanent exhibit specifically for children, as well as a restaurant that includes an Uptown outpost of Russ & Daughters, the iconic Lower East Side purveyors of Kosher delicacies like lox, sable and whitefish. Along with its Fifth Avenue neighbors the Guggenheim and the Metropolitan Museum, the Jewish Museum is a must-see stop during NYC's annual Museum Mile celebration.
RECOMMENDED: Full guide to the top art museums in NYC
Current and upcoming Jewish Museum exhibits
1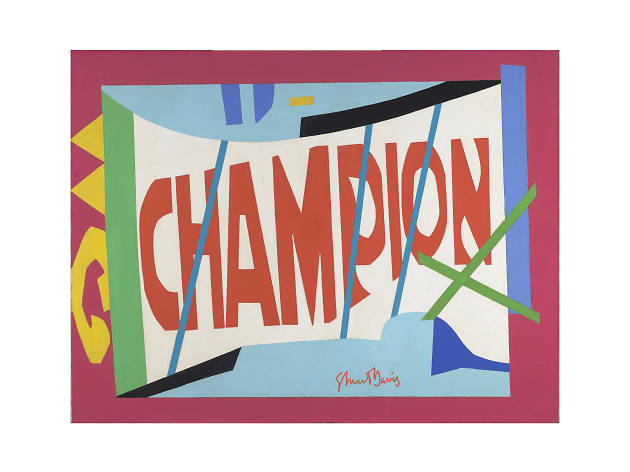 Photograph: Katherine Wetzel, courtesy Virginia Museum of Fine Arts, Richmond VA, Artwork © Estate of Stuart Davis
Art, Painting
The Jewish Museum, Central Park
To observers of the time, New York City's prewar art scene—small, provincial and enthralled by European Modernism—must have seemed an unlikely candidate to one day supplant Paris as the world's art capital. But Edith Halpert saw potential in the local artists overshadowed by the Continent's avant-garde. Born in Ukraine, Halpert (1900–1970) was one of the first female dealers in the U. S., and also one of the first to start a gallery in downtown Manhattan (Greenwich Village). Opened in 1926, the aptly named Downtown Gallery in New York City was located in a neighborhood where artists lived, worked and gathered, a move that became standard operating procedure for galleries that would later pop up in Soho, the East Village and Bushwick. More important was that Halpert chose to champion a cast of American artists that reflected the racial diversity of country, promoting African American artists such as Jacob Lawrence and Horace Pippin. In 1942, she mounted an exhibition by Yasuo Kuniyoshi, a Japanese-American artist who had been classified as an enemy alien after Pearl Harbor. Halpert's support for these and other artists (Georgia O'Keeffe, Ben Ben Shahn) marked her as a political progressive, but it also planted the seed for the eventual dominance of American art.
Art, Contemporary art
The Jewish Museum, Central Park
Since the mid-1990s, Rachel Feinstein has been primarily occupied with figurative sculptures centered on the female figure and its place in art history, religion, fantasy and fairy tales. Feinstein unpacks how women have been shaped through a public imagination that often reduces them to black-and-white binaries such as Madonna/whore, or more recently, working woman/stay-at-home mom. Her pieces, hybrids of painting and three-dimensional form, take their visual cues from Baroque art, kitsch, and other styles that lean in on theatricality or sentimentality. This show at the Jewish Museum represents her first in an institutional setting.
3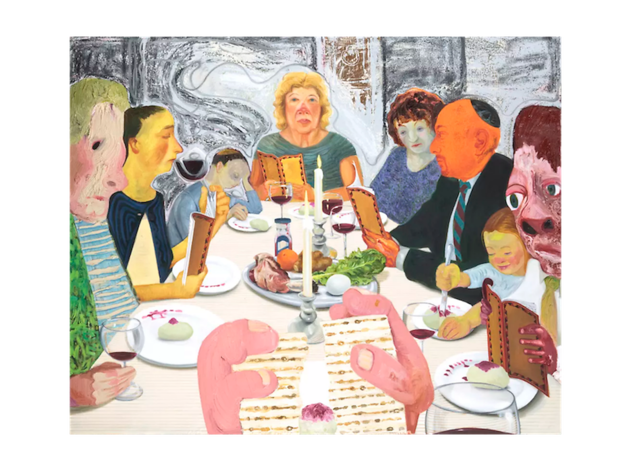 Photograph: © Nicole Eisenman, courtesy The Jewish Museum
"Scenes from the Collection"
This ongoing, rotating exhibition features pieces selected from the museum's permanent collection of Jewish historical artifacts and contemporary art.