Outdoor art: Amazing public art and street art in New York
New York is packed with dazzling public art installations, street-art murals and witty graffiti. Use our guide to plan a day out to see NYC's best outdoor art.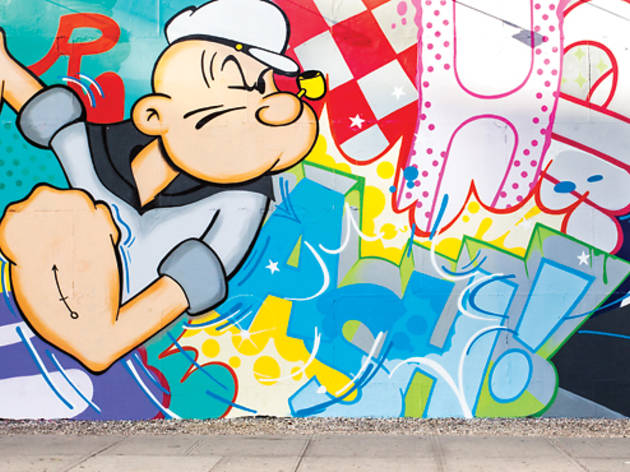 Outdoor art—both sanctioned and illicit—dots the streets of NYC. But it's hard to fully appreciate it if you don't know what you're eyeing or where to look in the first place. Remedy that with our guide to these great New York attractions, from expansive graffiti murals and obscure 19th-century statues to iconic public artworks and secret New York treasures. Get outdoors and discover NYC's stunning range of alfresco art.
RECOMMENDED: Full guide to things to do outside in NYC