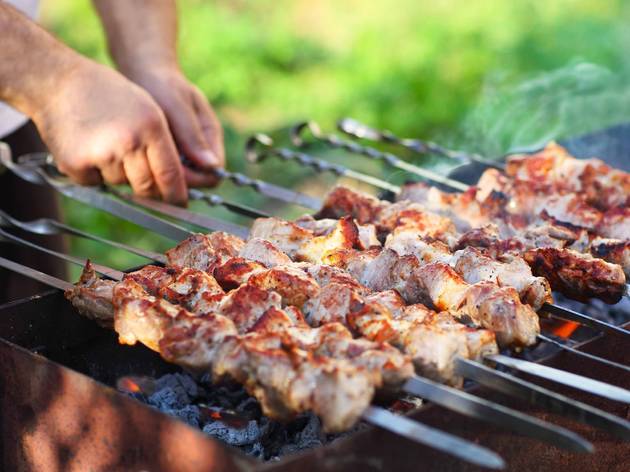 Park barbecues: Where to grill in NYC this summer
Gather your friends and fire up the grill in one of these park barbecue areas.
Lounging in Prospect Park with friends while sharing a picnic spread is not an uncommon sight on any given summer weekend. But this year's events have a put damper on hanging out anywhere—outdoors or indoors—with social distancing in mind and a ban on park barbecues (it wasn't even an option over Memorial Day weekend). But earlier this week, Mayor Bill de Blasio announced he's allowing New Yorkers to grill in the city's parks over the Fourth of July weekend. Here's where to get your grill on.

RECOMMENDED: Get outdoors in NYC


Grilling 101
1. All parks prohibit open fires, ground fires and propane.
2. Keep grills at least ten feet away from trees and overhead branches.
3. Parties of 20 or more in city parks must obtain a special-events permit for $25 (processing takes approximately one month) (Manhattan: 212-408-0226; Brooklyn: 718-965-8912; Queens: 718-393-7272; nyceventpermits.nyc.gov/parks).
4. Dispose of coals in the marked drums, or extinguish with water and wrap in foil before putting in a nearby Dumpster.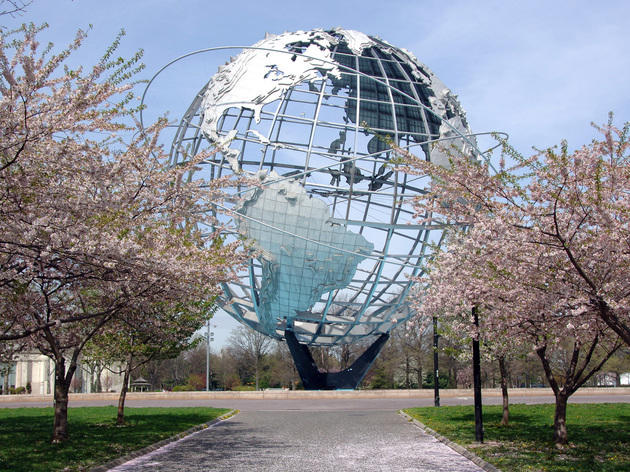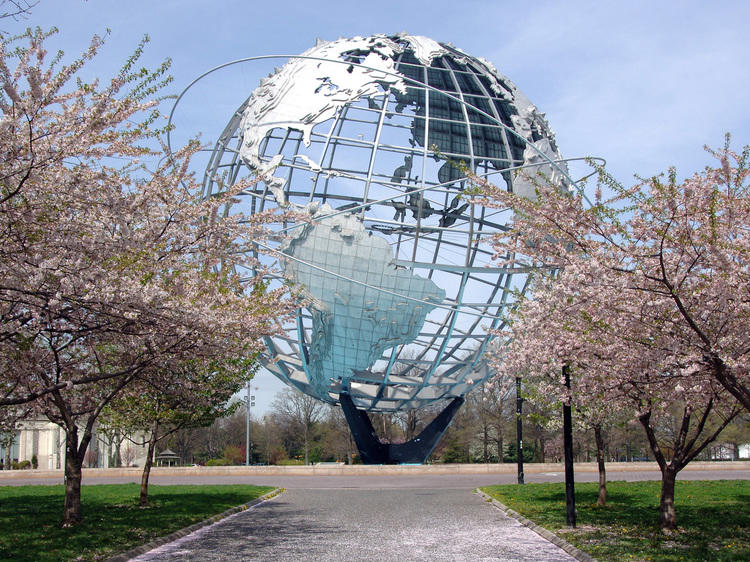 Queens' largest green space has so much to offer that the two barbecue areas, located on either side of picturesque Meadow Lake, can often be overlooked. Both zones boast grills and lots of space, but we advise sticking to the east side, which lies slightly farther from the nearby expressways. Consider pregaming there during the US Open, held at the park's USTA Billie Jean King National Tennis Center, or before Mets games at neighboring Citi Field.
Brimming with wetlands and meadows, the picturesque park reveals glimmers of sunshine through a canopy of trees. Its small, mostly blacktop barbecue area has only three grills, so get there early to claim a flame, or at least a place in line for one.
This is the largest continuous oak forest in Queens, slightly marred by two roads that run through an otherwise all-natural backdrop. You should be okay if you just face away from the traffic and get all Iron Chef on the five grills available.
Sprawling across more than 100 acres, this park is home to eateries, fitness equipment, athletic fields, tennis courts, bicycle paths, spray showers, running tracks, dog runs, barbecuing areas and restrooms.
Among the largest parks in Queens, Cunningham frequently hosts family-friendly events. Its facilities include playgrounds, bicycling greenways, basketball courts, baseball fields, bocce courts, dog runs, tennis courts and more.
Located between Brooklyn and Queens, Highland Park offers excellent views of the surrounding neighborhoods, cemeteries and the Atlantic Ocean.
This park, named after the nearby Queensboro Bridge, hosts the occasional dance performance.
This lovely Queens park also hosts SummerStage music shows and theater events.
Find refuge at the beach or wildlife preserve, or get in touch with your inner child on a tire swing. The barbecue site is well stocked with ten grills, but if there's a wait you could always hit the sand on the beach before you start the cook-up.
This is an impossibly authentic country experience that's just a ferry ride away from Manhattan. But it's a hike to get there, especially when lugging raw meat and your 54-quart Coleman cooler. At least you don't need to haul a grill too; there are six to choose from.