Heads up! We're working hard to be accurate – but these are unusual times, so please always check before heading out.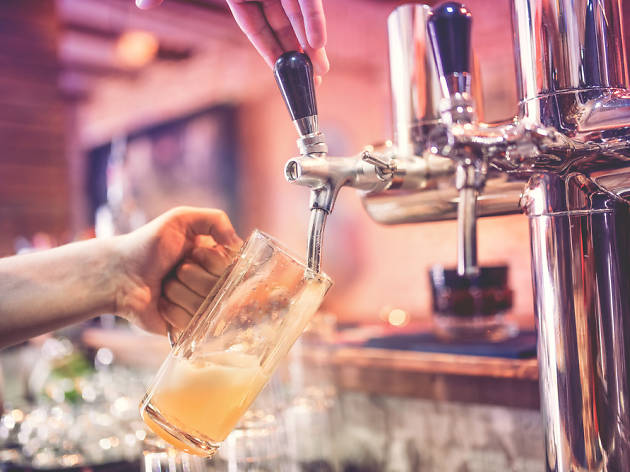 The best pub crawls in NYC
Explore the city's nightlife scene while getting your buzz on with one of the best pub crawls in NYC
Part tour, part drinking extravaganza, pub crawls might very well be the best way to get to know the city. Locals finally have a good reason to stray from their neighborhood watering holes, and visitors get to enjoy a night out on the town without stressing over where to go. Spend an evening sipping craft cocktails in East Village speakeasies, or brave the neon lights and crowds to find some of the hidden gems near Times Square (yes, they really do exist). Once you've downed a pint at some of the best dive bars in NYC, you're practically a New Yorker, right?
RECOMMENDED: Full guide to the best bars in NYC
Best pub crawls in NYC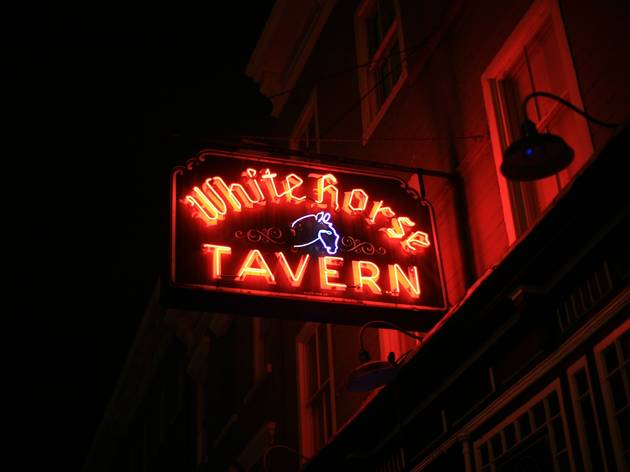 Photograph: Courtesy CC/Flickr/Alan Turkus
Greenwich Village Literary Pub Crawl
Your tour begins at White Horse Tavern, where legend has it that famed Welsh poet Dylan Thomas downed his very last shot of whiskey here in 1953—or rather, his last 18 shots of whiskey. He wasn't the only artist to frequent this bar, either: Bob Dylan, Jim Morrison, Anais Nin and Norman Mailer all bellied up to the bar at one point. Jack Kerouac was even allegedly thrown out a few times. Once you've downed your first drink, it's on to the next historic watering hole—and the next, and the next. $30 per person
Photograph: Courtesy CC/Flickr/Alan Turkus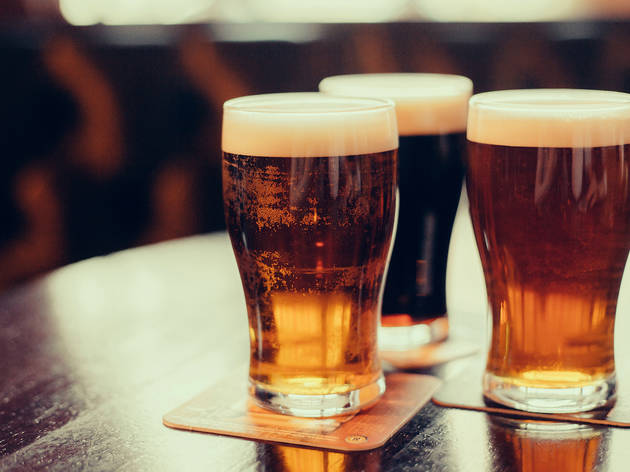 Photograph: Shutterstock
East Village Dive Bar Tour
The beatniks, musicians and artists who turned the East Village into a thriving cultural hub can also be thanked for the neighborhood's nightlife scene. Dive bars exploded into popularity in the '80s and '90s, leaving plenty of options for drinkers who would rather nurse a beer in a local bar than stand in line at some trendy club. Get ready to find some new favorite spots and make friends with a few bartenders on this tour of some of the neighborhood's best hole-in-the-wall joints. $46 per person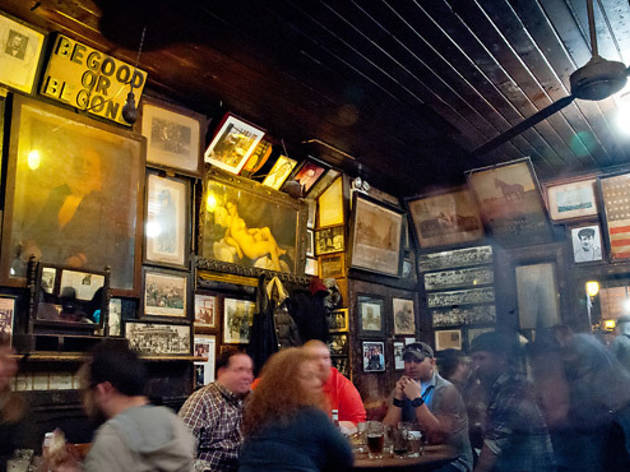 Photograph: Paul Wagtouicz
This pub crawl begins at one of the oldest bars in the city: McSorley's, which first opened its doors in either 1854 or 1862, depending on who you ask. The old-fashioned saloon with the slogan "be good or be gone" still serves house-made beer and a cheese platter complete with hefty slices of raw onion. The bartenders even kept a resident mouser—a cat named Minnie the Second—until the practice became illegal in 2011. Like the rest of the bars you'll visit, it also may have operated as an underground speakeasy during Prohibition. Just don't overdo it on the ale at your first stop—your ticket also includes a drink at several of the other watering holes you'll visit. $30 per person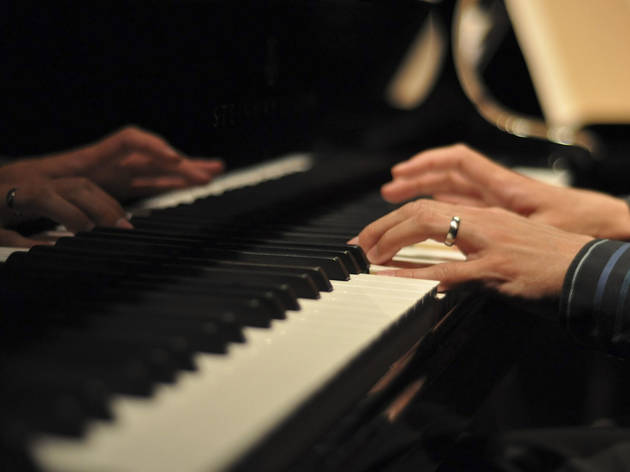 Photograph: Courtesy CC/Flickr/Christopher Durant
Greenwich Village Musical Theater and Piano Bar Tour
History buffs and fans of musical theater won't want to pass up this pub crawl. You'll grab a drink at Julius and Stonewall Inn—two Greenwich Village institutions central to the gay rights movement—before heading to some of the best piano bars in the city. A surprising amount of Broadway history lies along the route, and you might even spy a ghost or two at some of the older establishments, if you believe in that sort of thing. $40 per person
Photograph: Courtesy CC/Flickr/Christopher Durant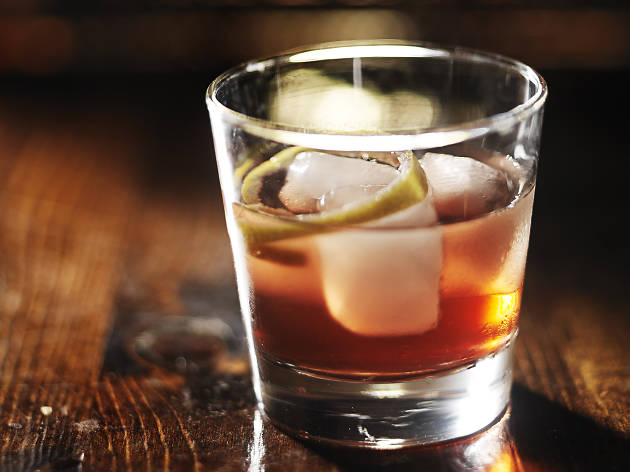 Photograph: Shutterstock
East Village: Craft Cocktails and Speakeasies
You can find some of the city's best cocktail programs in East Village bars. No plain vodka sodas here—you'll sample three creative, handcrafted drinks on this pub crawl. Your guide will cover everything from the Prohibition era to current mixology trends, and even help you pick out a spirit from a local microdistillery, in case you need a boozy souvenir. $82 per person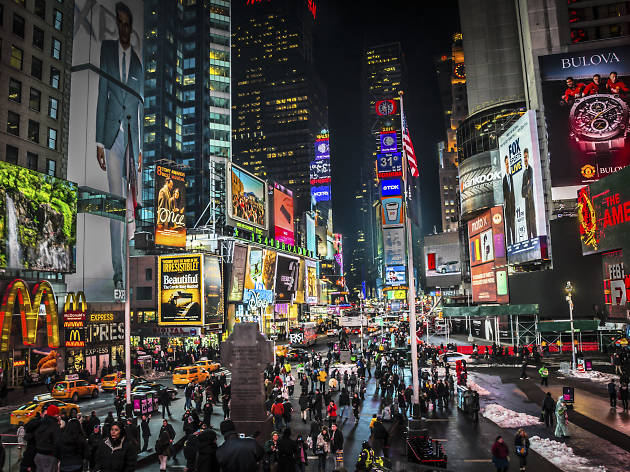 Photograph: Courtesy CC/Flickr/MK Feeney
Times Square Literary Pub Crawl
It might be all bright lights and gargantuan billboards today, but Times Square once had a reputation as the seediest neighborhood in New York City. The Great White Way used to be home to hustlers, prostitutes, rampant crime—and oddly enough, some of the brightest writers of the 1930s. After all, The New York Times once kept its offices its on 43rd Street, and the famed Algonquin Round Table met just a block away. Discover the district's ties to J.D. Salinger, Dorothy Parker and other literary names on this pub crawl. You might even find a few hidden gems while you're out and about. $30 per person
Photograph: Courtesy CC/Flickr/MK Feeney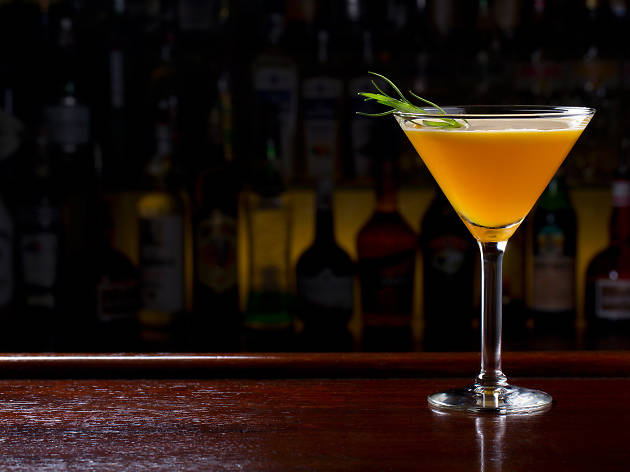 Photograph: Shutterstock
Relive the alcohol-soaked era of the Madison Avenue advertising industry—liquid lunches, boozy board meetings and scotch-fueled dinners at the club—on a pub crawl of 1960s-style bars. Stop by some of the most iconic Mad Men filming locations, historic bars and swanky establishments that make a mean martini. A photographer will also be on hand to snap some vintage portraits of you and your date—while you sip complimentary drinks, of course. Don Draper would be proud. $150 per person
Hungry for more?
With more than 20,000 restaurants in Gotham, it's hard to know where to begin—unless you book a comprehensive food tour.