The winners of the 2016 Time Out New York Bar Awards
Raise a glass to NYC's best bars, the most interesting cocktails, and all the amazing people who make them possible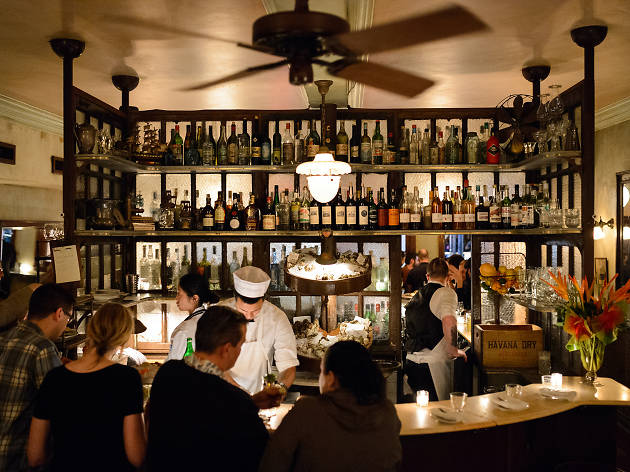 With all due respect to everywhere else on the planet, New York is the cocktail capital of the world. After all, how can you argue when confronted with the sheer breadth and impeccable quality of the city's drinks scene? Time Out New York is honoring just that with our second annual Bar Awards, a recognition of the booze world's finest. To come up with a list of award categories and worthy candidates to fill them, we assembled a murderers' row of industry pros, from big-name drink slingers to trendsetting bar owners, who convened at Time Out HQ on March 22 to discuss everything from the death of the dive bar to the indispensability of a good barback. After rules were established—panelists could not nominate their own venues nor later vote in a category in which their bar was nominated—drinks were drank and votes were cast, and our panelists zeroed in on the best bars in NYC—the spectacular seven spots making our bar scene so fucking stupendous right now. (It was a tough job, but somebody had to do it.)
RECOMMENDED: Full guide to Time Out New York's Bar Awards
Missing Time Out magazine?
You can still read our latest issue from the comfort of your couch
Read online
Meet the city's best bars
Find the best cocktails in NYC
New York is full of great beer bars and wine bars, but cocktails is where the city really shines. We've got some of the best bartenders in the world reinventing and creating new, delicious libations daily. Whether you're a whiskey drinker or enjoy your martinis shaken, not stirred, we've got eveything you need to find (or make) the perfect cocktail.