Eating your feelings just got a whole lot tastier—if you're dreading the inevitable political debate that will erupt at your family's Thanksgiving table this year, at least you can take solace in the comforts of the city's best new pies. Whether you want elegant takes on classic pumpkin or a booze-spiked pecan number, New York is packed with plenty of great new options for you to cry into enjoy.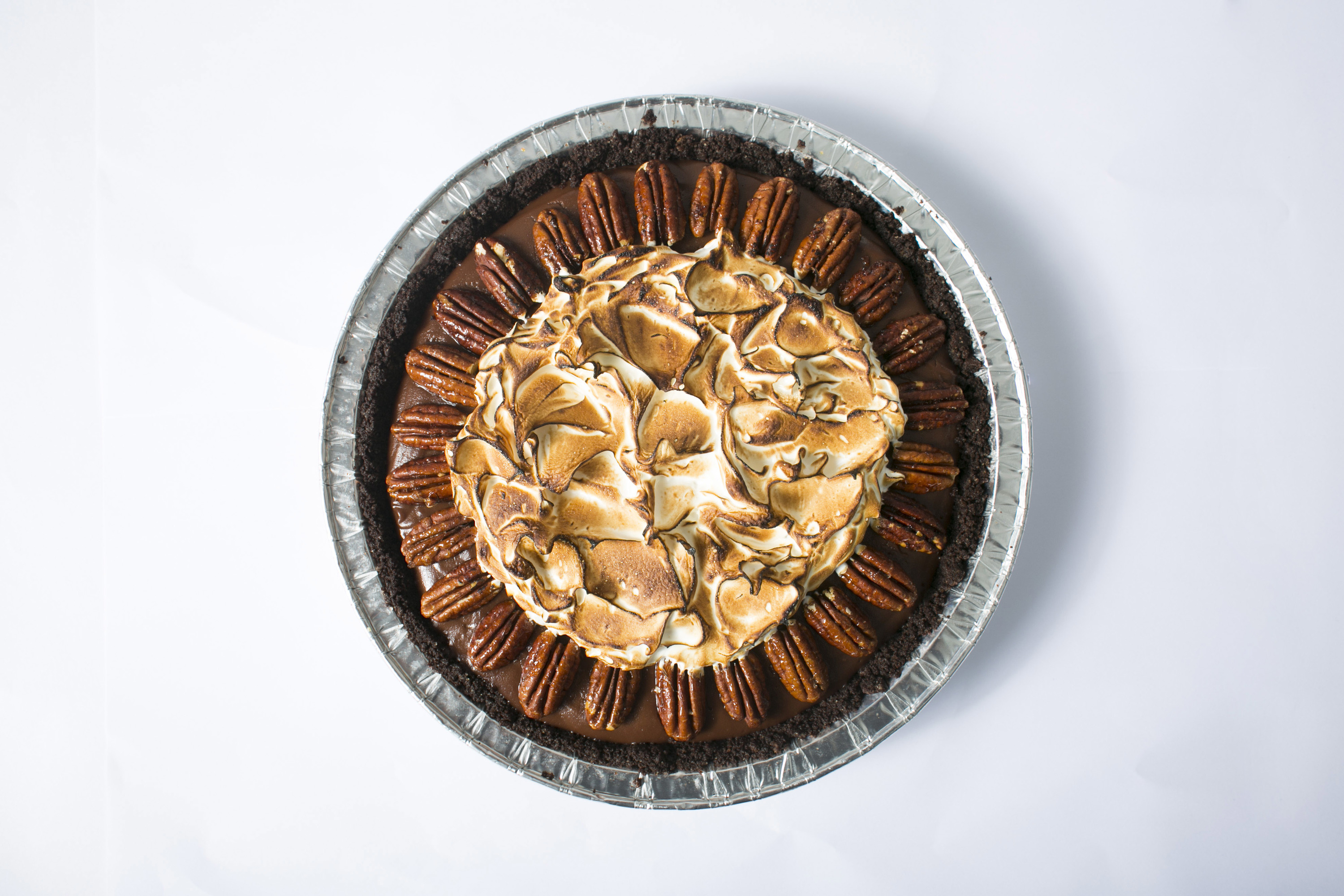 Mississippi mud pie at Morgenstern's Finest Ice Cream
For this year's slate of fall pies, Nick Morgenstern & Co. looked to a celebrity collaborator: Mario Batali. Inspired by Batali's new cookbook, Big American Cookbook, the pie lineup includes stuff like an Indian custard pie, a butterscotch round and this triple-chocolate treat: a crisp chocolate-cookie crust filled with rich chocolate cake and chocolate pudding. All that cocoa is offset with gobs of gooey toasted marshmallow, and the pie is rimmed with crunchy pecans. 2 Rivington St (212-209-7684, morgensternsnyc.com). $45.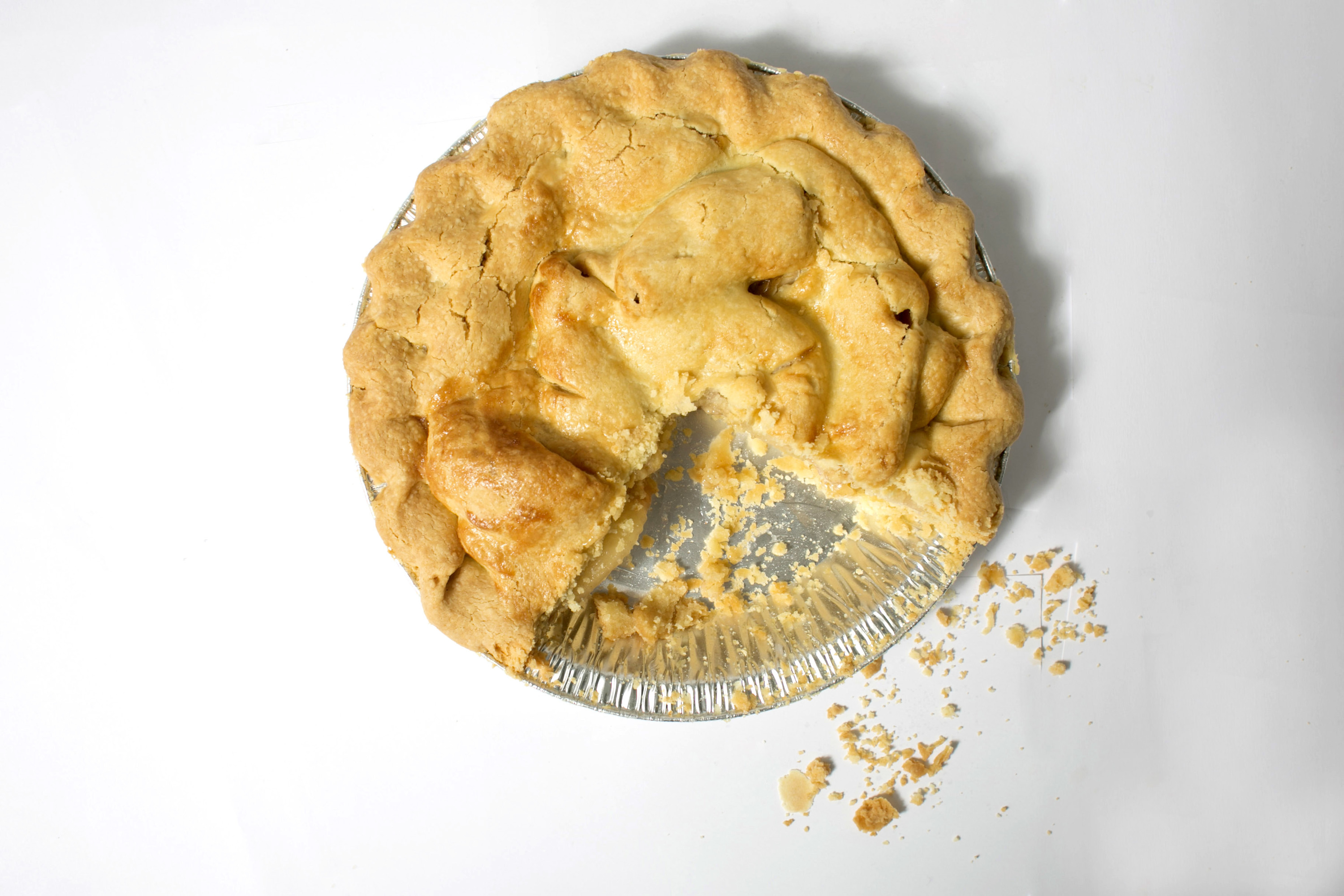 Heirloom apple pie at Petee's Pie Company
This year's single-varietal version of the Thanksgiving classic spotlights tart and tangy winesaps from Phillips Farms of Milford, New Jersey. Tucked inside a superbly flaky double-butter crust, the pie filling goes light on baking spices to let the bold juiciness of its fruit base shine. 61 Delancey St (212-966-2526, peteespie.com). $30.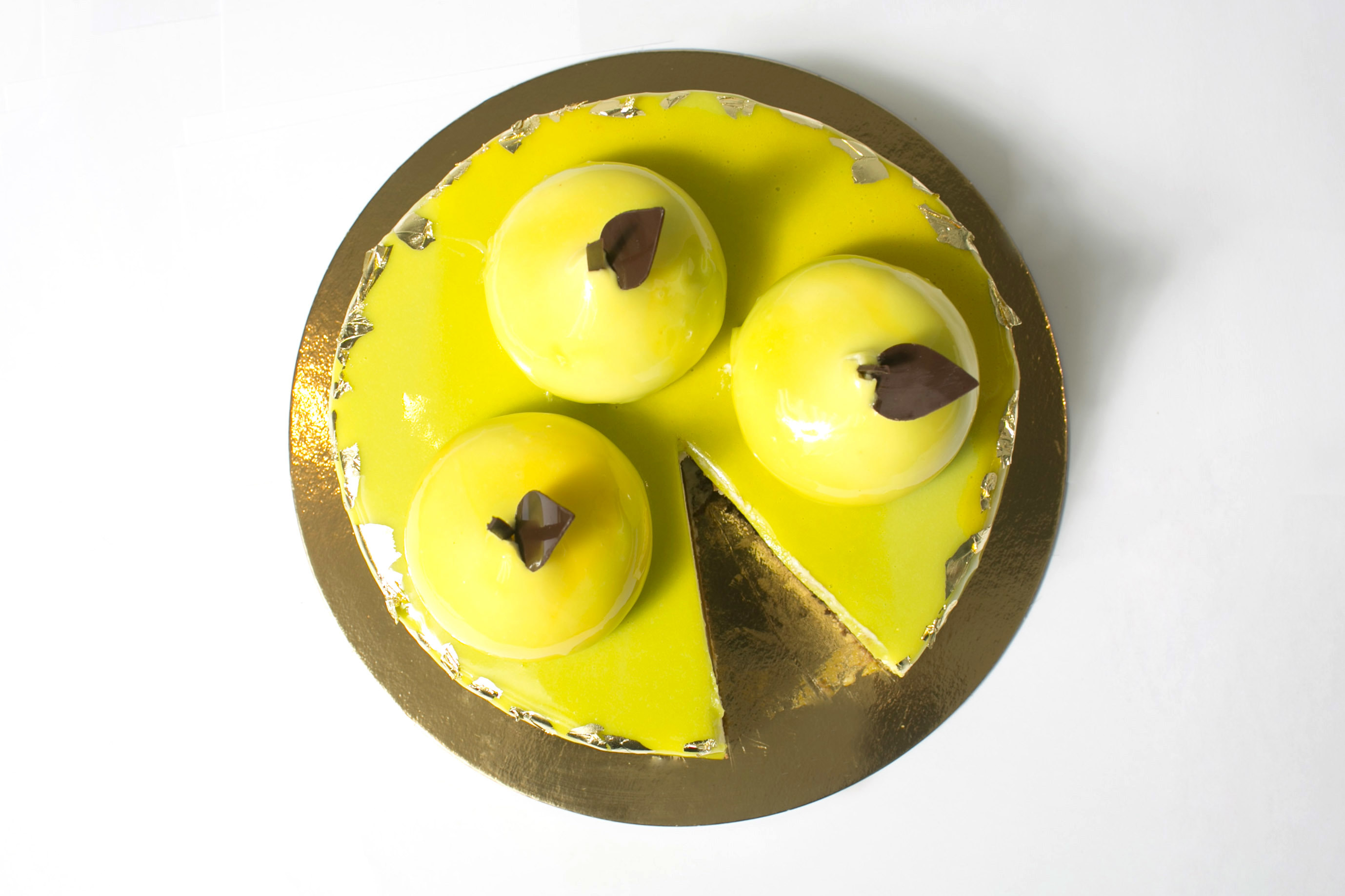 Pear champagne mousse cake at Dominique Ansel Bakery
The folks at this Soho bakery may call it a cake, but the house-made speculoos-cookie–crumb that crusts this pear beaut places it comfortably in pie territory. Beneath a glistening glaze of caramelized Bosc pear gelée—molded artfully into the shape of the fruit—you'll find beautiful layers of roasted hazelnut praliné cremeux and a smooth mousse imbued with champagne. 189 Spring St (212-219-2773, dominiqueansel.com). $46.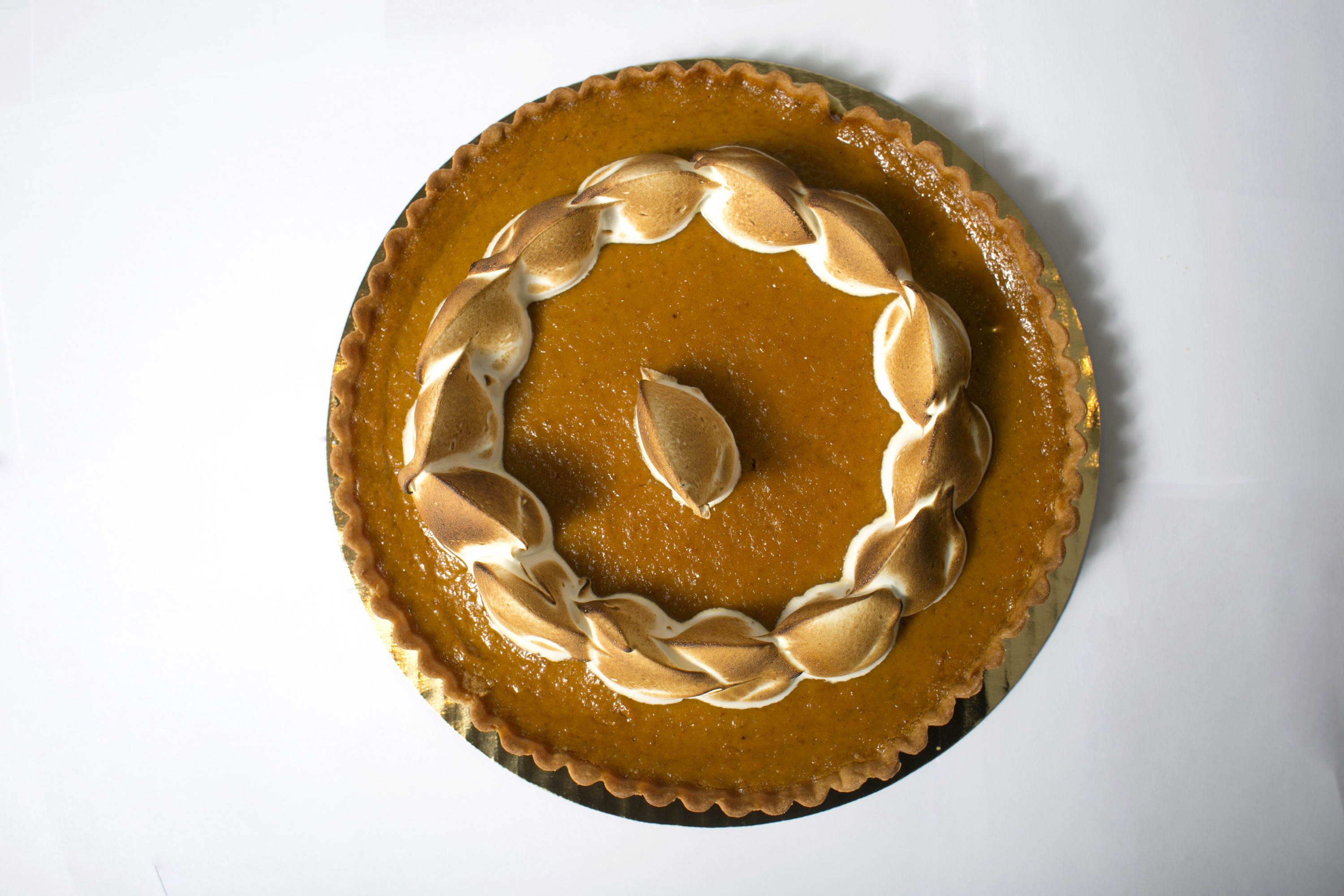 Pumpkin tart at 
Mah-Ze-Dahr
Traditional pumpkin pie gets a highbrow makeover at the brick-and-mortar offshoot of Umber Ahmad's online bakery. A buttery crust brims with delicately spiced pumpkin puree that's topped with picturesque quenelles of Swiss meringue torched to a golden brown. 28 Greenwich Ave (212-498-9810, mahzedahrbakery.com). $40.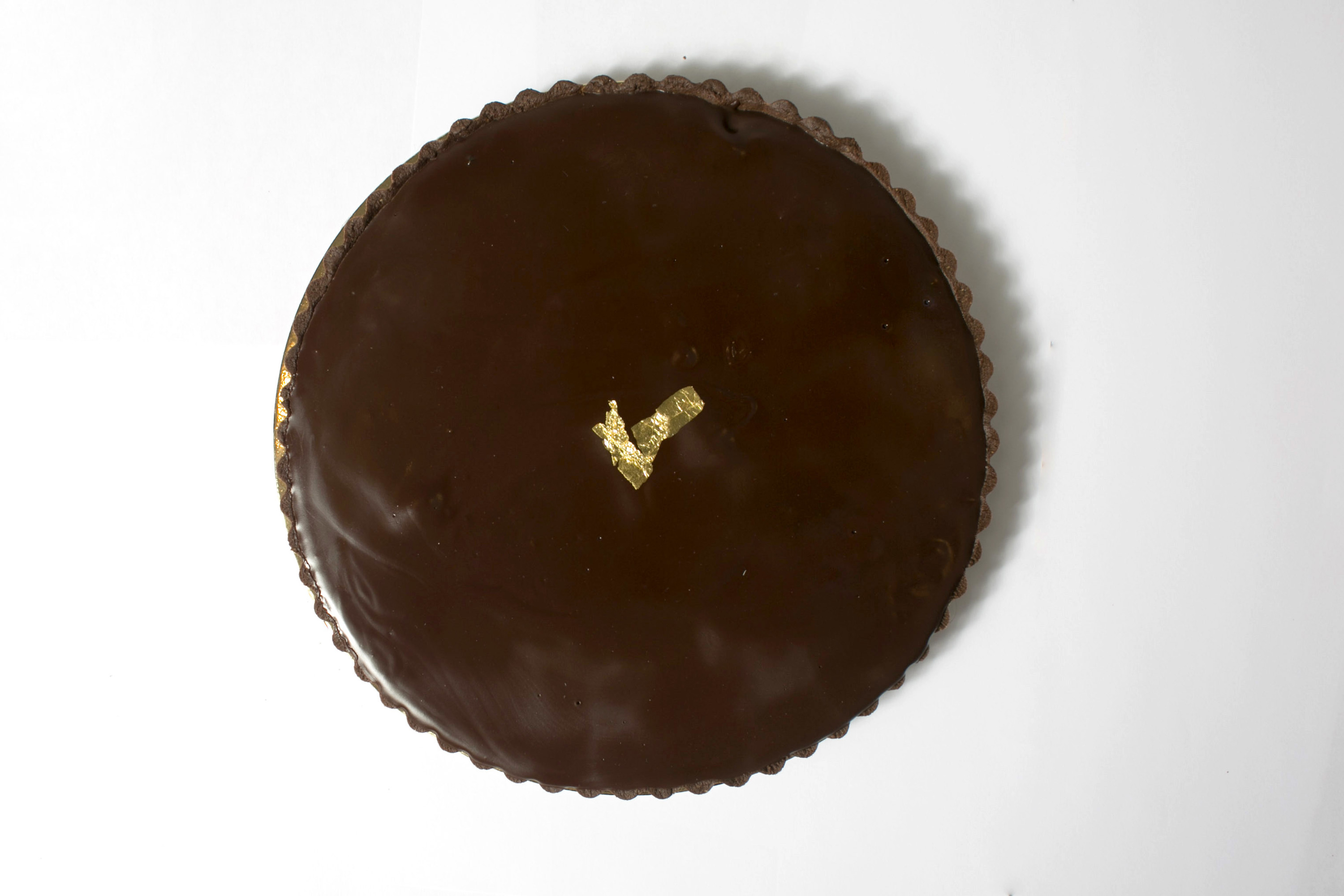 Concord grape pie at Sugar Couture
It may look like your garden-variety chocolate tart, but Penny Stankiewicz hides an unexpected layer beneath that indulgent cap of silky chocolate ganache: a lightly sweet filling of Concord grape and vanilla. That jamlike center cuts the richness of the ganache, while the vanilla keeps things from going too tart. 386 Graham Ave, Brooklyn (718-349-1440, sugar-couture.com). $48.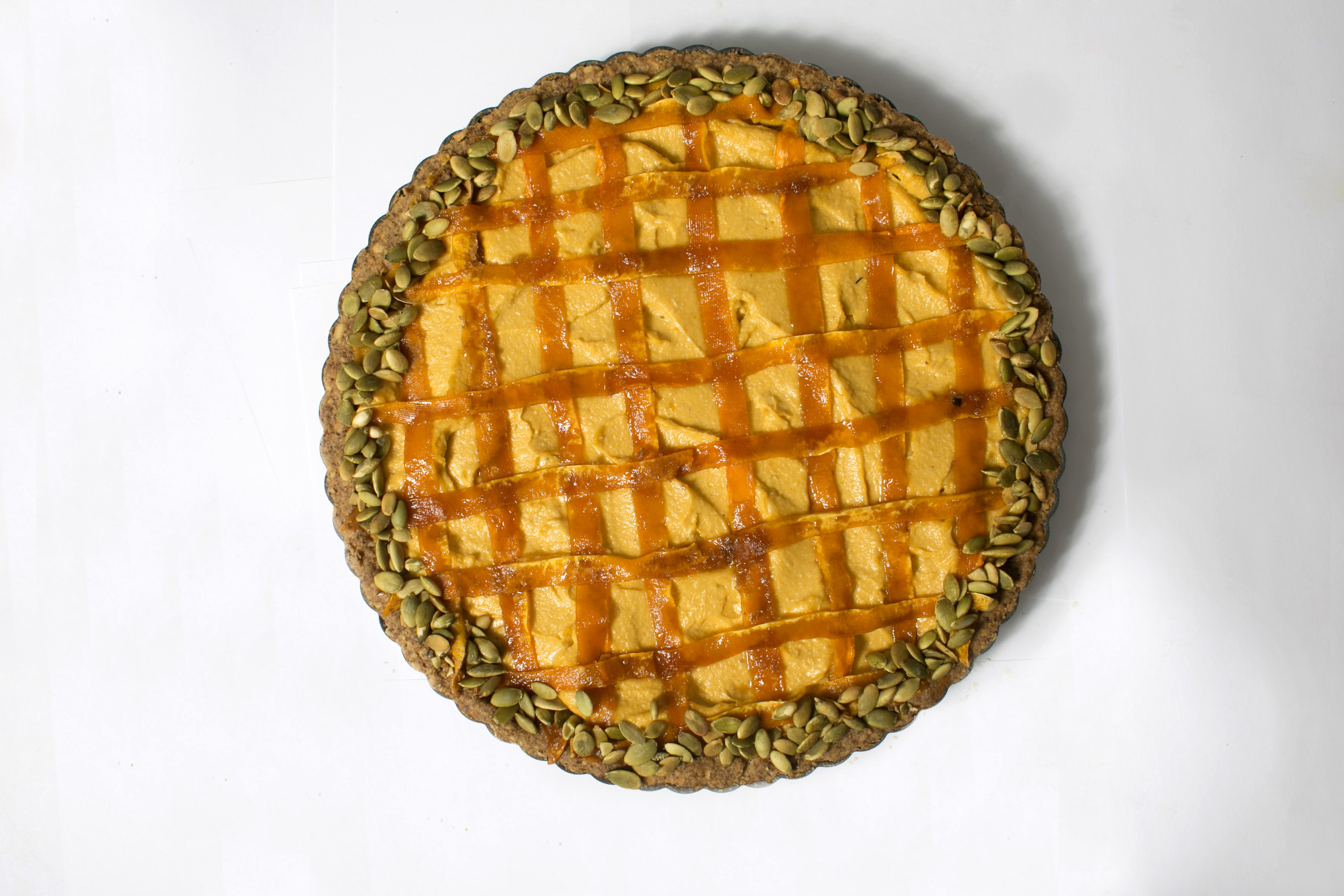 Coconut and pumpkin pie at Market Ipanema
Have a vegan friend joining your holiday table this year? The Brazilian fast-casual chain has your back with this almost-healthy pie: The crust—made with Brazil nuts, brown rice flour, raw sugar and palm oil—is covered with a puree made of squash and coconut, plus a layer of butternut squash jam and cashew nuts. A ring of pumpkin seeds along the perimeter adds extra crunch, and stripes of caramelized butternut squash echo your traditional pastry lattice. 66 Kenmare St (646-329-6144, marketipanema.com). $35.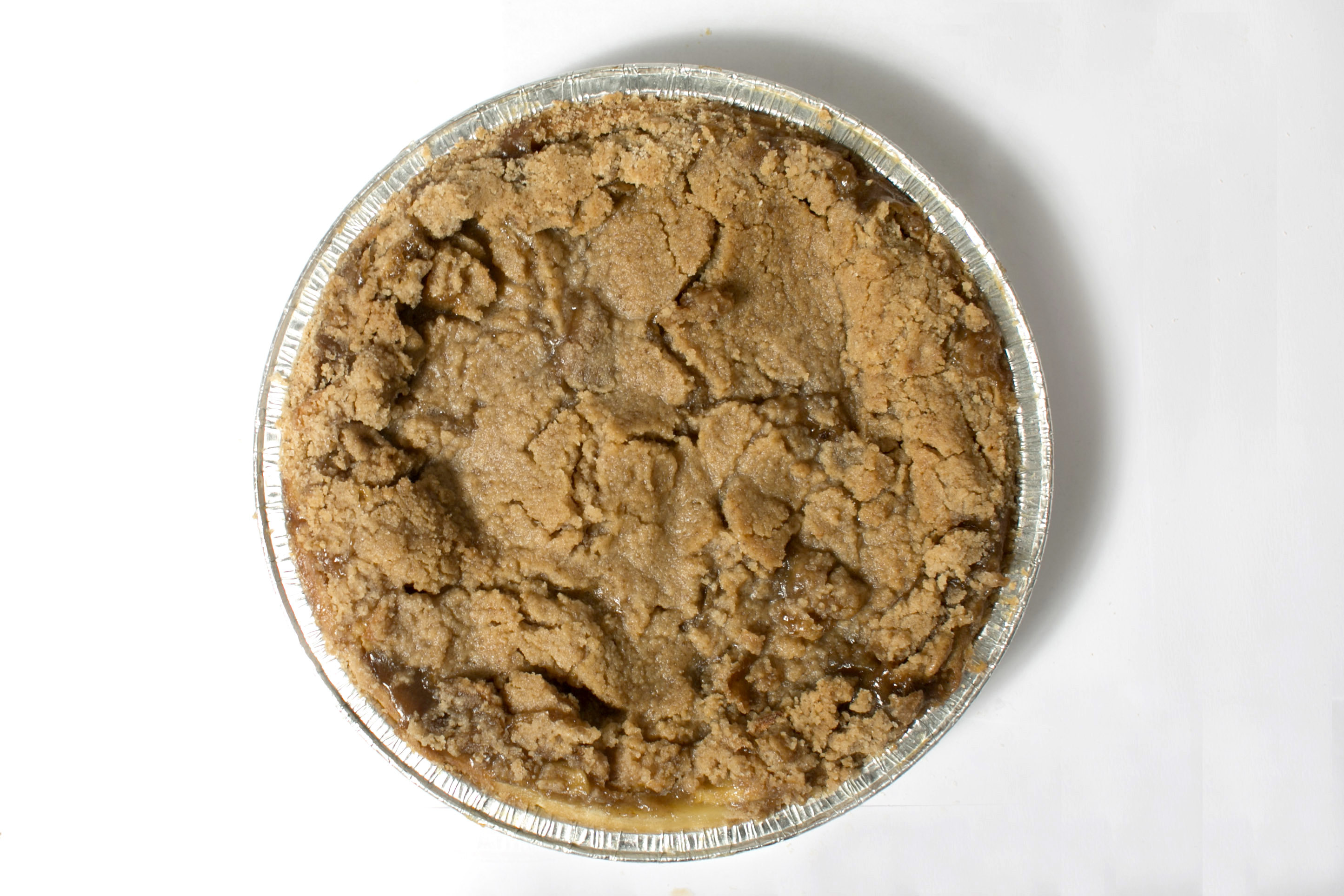 Apple pie at Orwasher's
At both its Upper East Side and Upper West Side locations, the venerable bakery is offering classic pies for the holiday season, including pumpkin, pecan and this delicious apple rendition, which is topped with a streusel-like sugar-and-spice crumble that you can't help but pick at even before the first piece is sliced. 308 E 78th St (212-288-6569, orwashers.com). $24.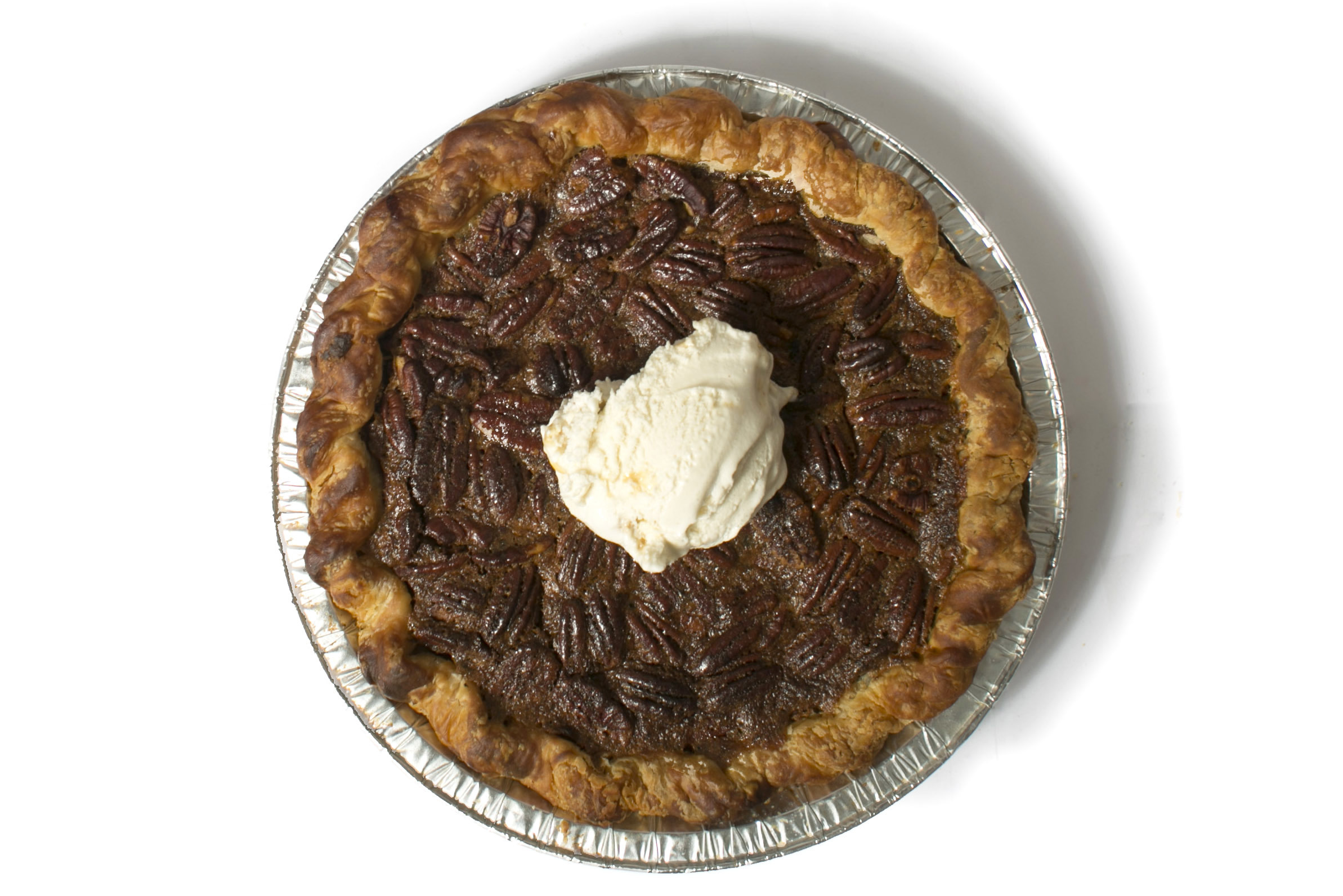 Drunk Uncle Starter Kit at Ice & Vice
Lord knows, a day spent with your whole family should include as much alcohol as possible. This holiday set features a 10-inch round of Daly Pie's decadent chocolate-bourbon-pecan pie—blessed with equal parts crunch and chew—which you can (and should) top with scoops of Ice & Vice's boozy Splinters flavor, a variety shot with smoked barrel-wood whiskey and studded with house-made cracker jack. Wash it down with an accompanying quart of chai-spiced pear cider courtesy of Vendy Award–winning drinks stall Renegade Lemonade. 221 E Broadway (646-678-3687, iceandvice.com).$70.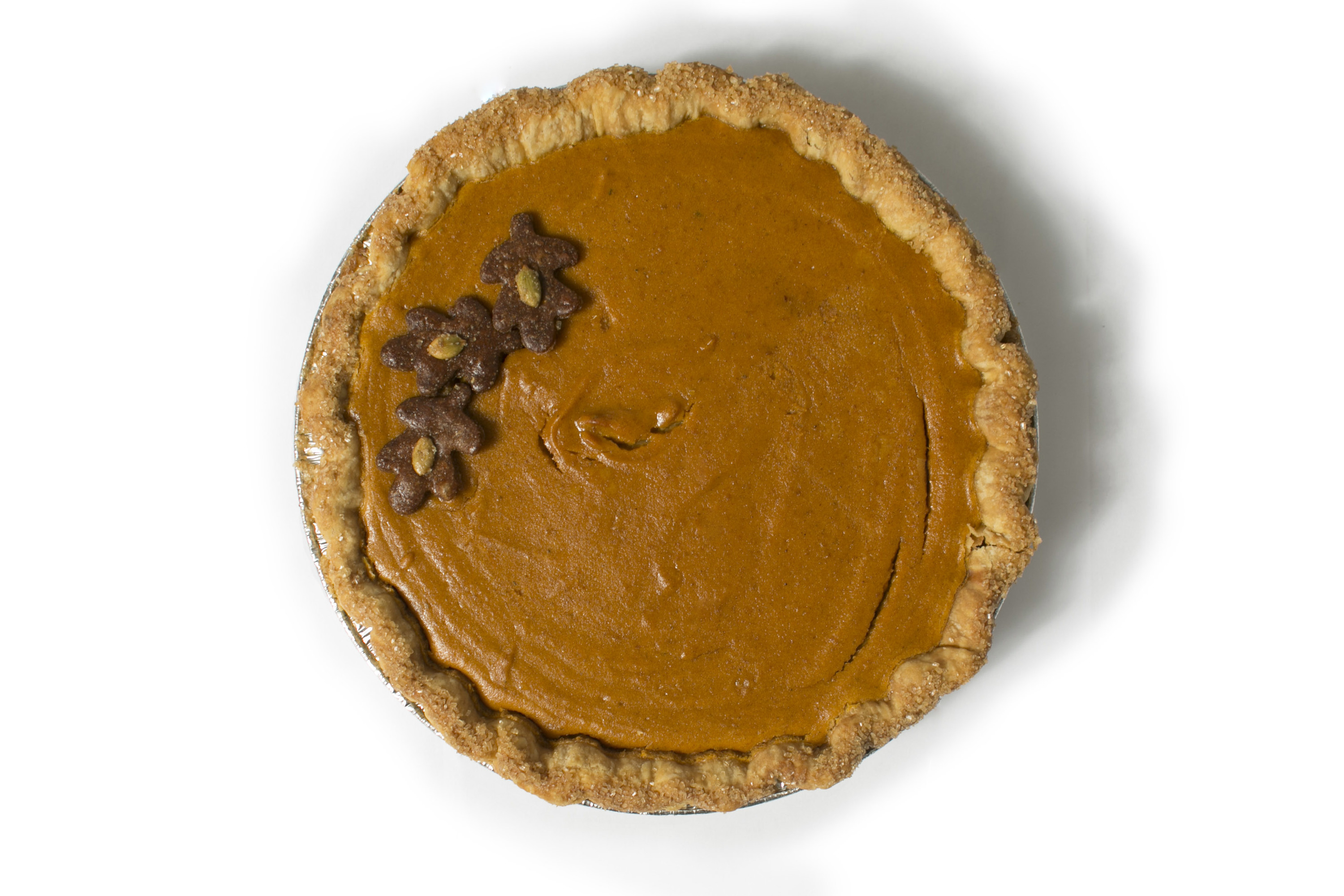 Brown butter pumpkin pie at Ovenly
Mama's punkin gets a nutty update with this sweet round from the beloved Brooklyn bakery, with brown butter laced through smooth pumpkin puree. A hint of woodsy sage, along with the requisite baking spices, give it some extra autumnal depth. 31 Greenpoint Ave, Brooklyn (888-899-2213, oven.ly). $35.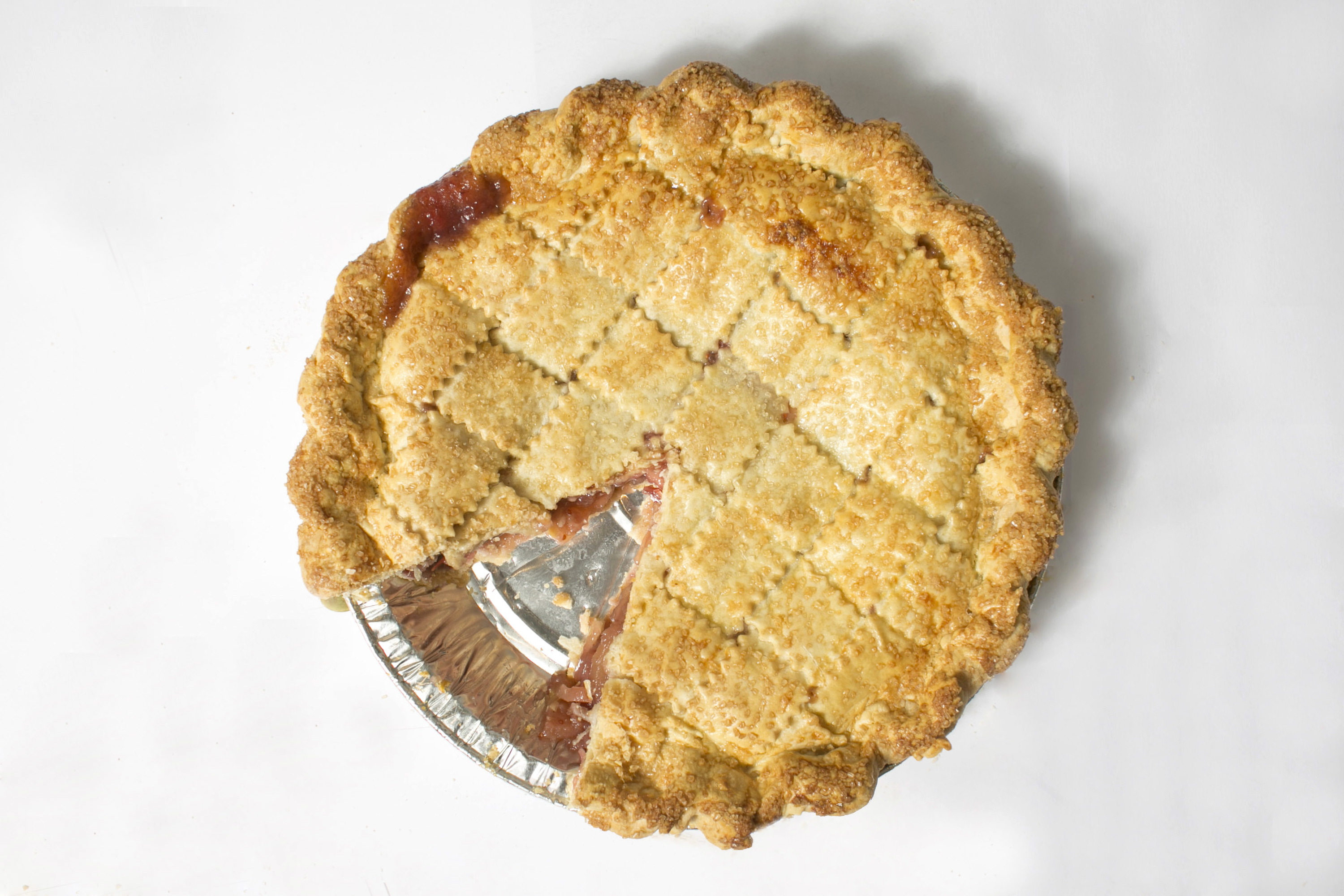 Apple-cranberry-walnut lattice pie at Pie Corps
The Greenpoint pie operation introduced a new apple variety for the season: Bright, acidic Granny Smiths are matched with plucky cranberries for a tart-sweet treat, which is brought down to earth with the nutty crunch of walnuts. 77 Driggs Ave, Brooklyn (917-721-3052, piecorps.com). $38.