The Meadows' final day marked the end of the summer music festival season in New York City, and after spending our summer covering the likes Governors Ball, Panorama and Afropunk, we're ready for a break TBH. We couldn't ask for a better lineup to shepherd us into the fall, and the day did not disappoint. Here are the best things that we saw at the fest on Sunday.
RECOMMENDED: The Meadows Festival 2017 Guide
1. The Red Hot Chili Peppers' rousing summer send-off
The Red Hot Chili Peppers are getting old (both Anthony Kiedis and Flea are 54), but the band's set to close out Meadows on Sunday felt anything but geriatric. From classic hits like "Dani California" and "Under the Bridge" to a funky cover of Stevie Wonder's "Higher Ground," the band brought the same energy to the stage that they have for the past 30-plus years. The Chili Peppers loudly reminded everyone at Citi Field that they can still put on a show worth paying for.
2. A festival layout that actually made sense
The summer of 2017 was chock-full of great music festivals, but very few of them had a sensible layout. Governors Ball and Panorama both brought uniquely confusing designs to Randalls Island Park, and Afropunk saw bottlenecks that left attendees packed together like sardines as they attempted to walk between stages. Meadows did not have this issue—all four of its stages were organized in a circle, which led to little sound overlap between concurrent sets and an easily navigable fest. Sure, it was in a parking lot and didn't have to deal with the challenges that come with natural terrain, but for the first time this summer the layout of a New York City music festival made sense.
3. The sheer amount of weed Action Bronson smoked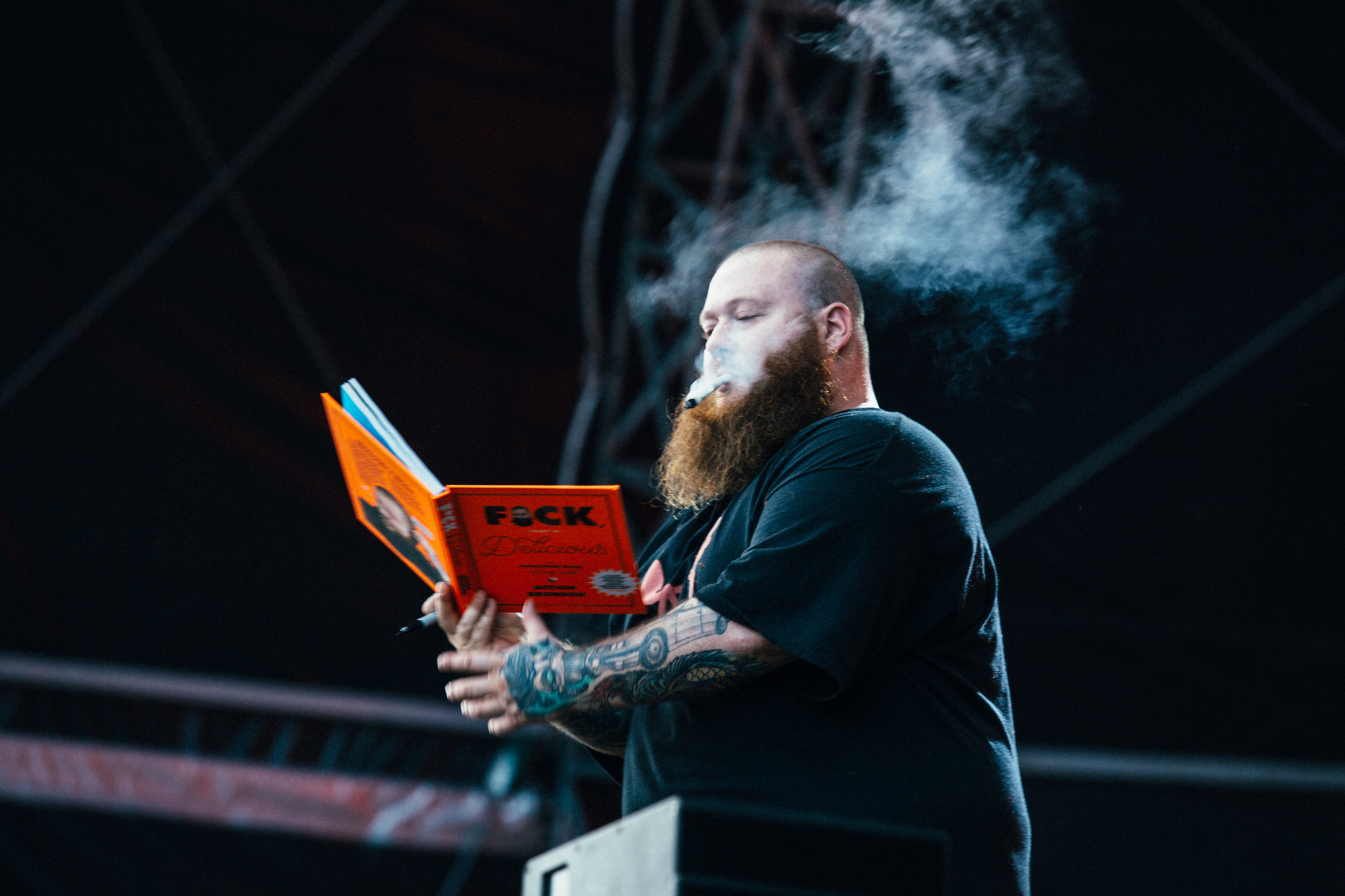 Shortly into his 4pm set, Action Bronson pointed to Citi Field and said the he once worked in the stadium as a cook. "Due to some unfortunate circumstances, I was fired," he said. The Queens native made a triumphant return to the borough on Sunday with a set that reminded everyone why he has become one of the biggest names in hip-hop. The amount of cannabis that Bronson consumed during his hour on stage was not a surprise to anyone who's familiar with his love of the stuff, but it was perhaps the most impressive aspect of the show. The dude took several smoke breaks during the set, encouraging the audience to join him in the process. He also used his performance as an excuse to promote his new cookbook, Fuck That's Delicious, a collection of recipes designed to satiate the kind of munchies with which Bronson has become synonymous.
4. Nas reminding everyone why he's a legend
Speaking of homecomings, Nas also made a return to his native borough. Unlike Action Bronson, his legacy is well-established. He's been in the game for more than 25 years, and his set was a collection of greatest hits from his career. Tracks like "The World Is Yours" and "Made You Look" have become anthems for New York City—Nas played both, along with "Shook Ones Part II" as a tribute to Mobb Deep's Prodigy, to a crowd of thousands who sang along emphatically.
5. The one wall that ruled them all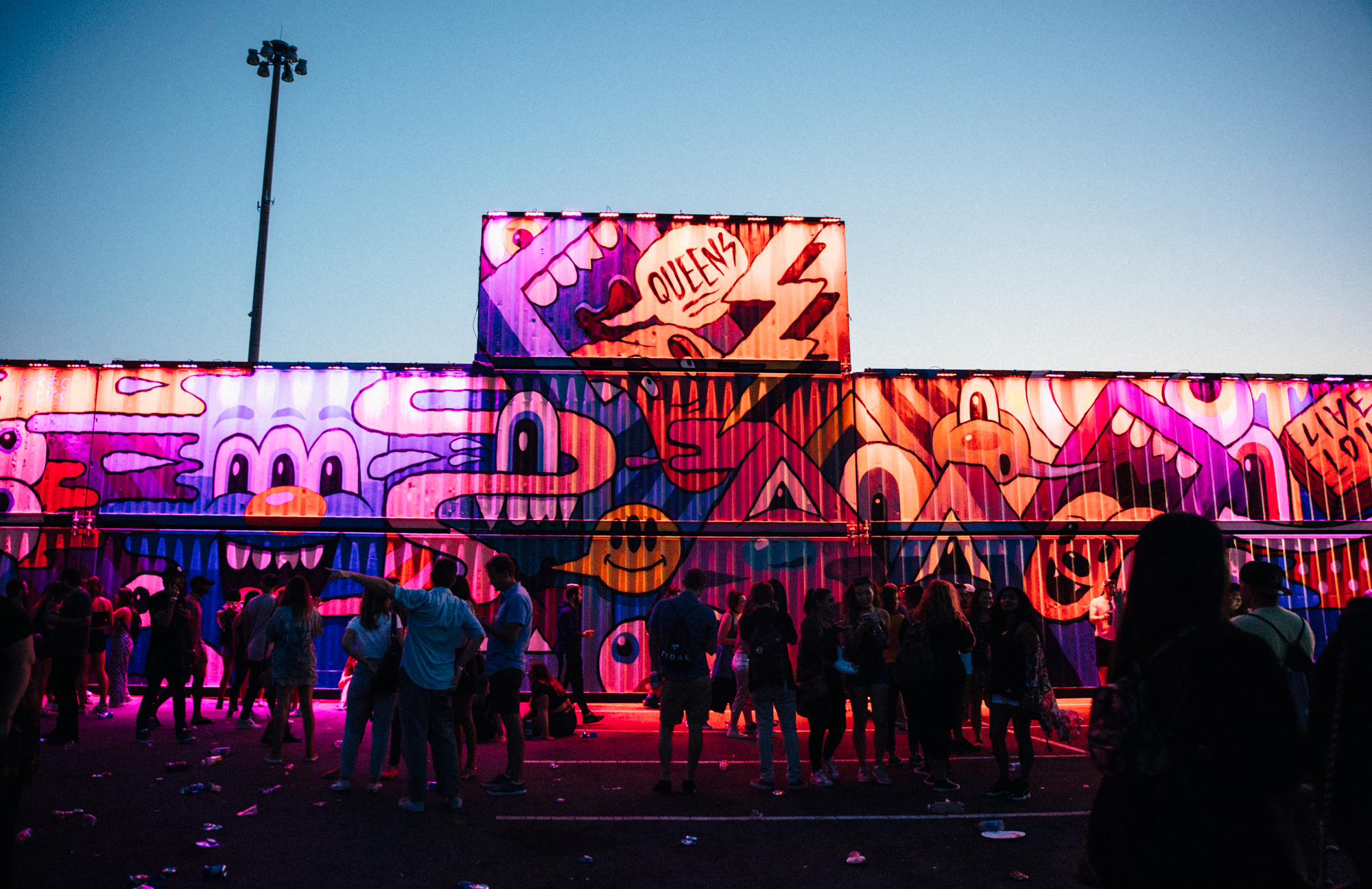 No music festival is complete without an area designed for Instagram-loving youths. Now, most fest selfies are nothing short of insufferable, but Meadows' wall of graffiti'd out shipping containers was worth snapping a pic in front of. Designed by artist Greg Mike, it was a fun, non-intrusive backdrop to commemorate the weekend, and if you followed the fest on social media you almost certainly saw an endless stream of pics in front of the technicolor structure.
Check out more photos from Sunday at Meadows Festival: