Best New York places in literature (that you can still visit)
Connect with the Plaza Hotel, the Empire State Building and the Museum of Natural History through the eyes of great New York writers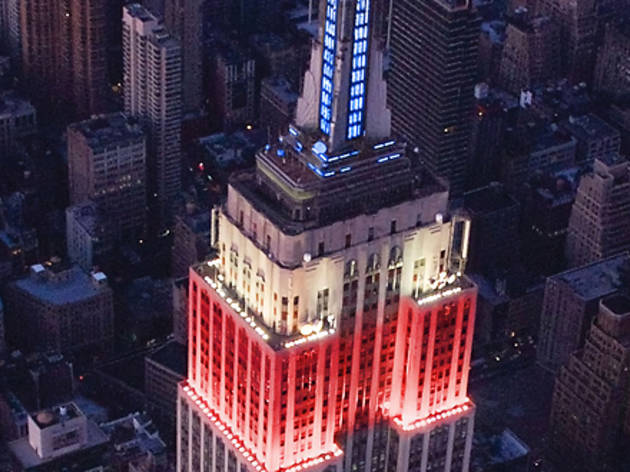 Great authors don't just paint a picture of New York places, they have a way of making city sights burrow under your skin and remain there for life. Sadly, since the metropolis is always changing, many favorite New York places depicted in novels and stories will have been demolished and replaced by the time you're ready to finally visit. Time Out New York picks some of New York's iconic (and not so iconic) literary landmarks that can still receive a reader and all of their starry-eyed expectation.

The Catcher in the Rye by J.D. Salinger: The Museum of Natural History
Oh, Holden Caulfield, don't ever change. The young and disaffected narrator of The Catcher in the Rye wanders to a number of recognizable New York City places in his escape from the phonies at Pencey Prep, but perhaps none of them have changed as little over the years as the Museum of Natural History. "They were always showing Columbus discovering America, having one helluva time getting old Ferdinand and Isabella to lend him the dough to buy ships with, and then the sailors mutinying on him and all." The lower reaches of the museum are probably lousy with some of the same artifacts that were collecting dust in Holden's time; the "fuck you" graffiti he encounters might just still be visible.
The Age of Innocence by Edith Wharton: The Metropolitan Museum of Art
Wharton's Pulitzer Prize–winning story of Victorian scandal among New York's late-19th-century upper crust reveals much about the life and values of that gilded cultural subset. Though the story's many stuffy drawing rooms may be no more, it's easy to relive the entanglement of sexy, dangerous divorcée Ellen Olenska and old-money scion Newland Archer in the antiquities section of the Met. One might scrupulously work out the details of one's own illicit affair amid the artifacts found in exhibits including "Buddhism Along the Silk Road: 5th–8th Century" or "Colors of the Universe: Chinese Hardstone Carvings."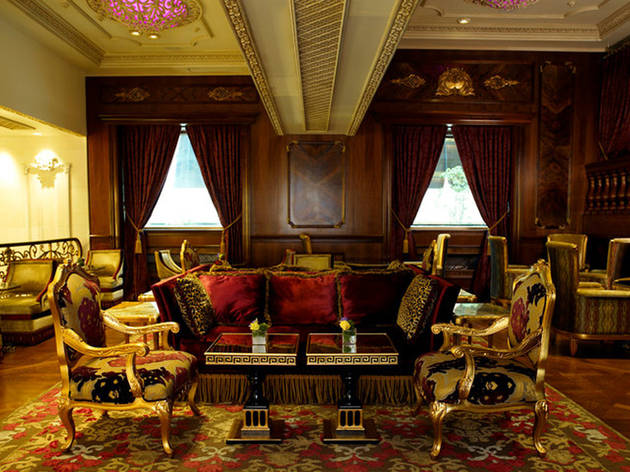 The Great Gatsby by F. Scott Fitzgerald: The Plaza Hotel
The Plaza Hotel has been hosting fancy parties, both in the real world and in its many fictional re-creations, since it opened in 1907. It is the site, of course, of the dissolution of literature's most famous bad romance: new-money poster boy Jay Gatsby and his all-consuming siren, Daisy Buchanan. It is in the Plaza's hallowed halls that the callow Daisy shows her true colors, siding with her emotionally abusive husband, Tom, rather than her slightly less emotionally abusive beau. She's just so confused. But at least they enjoy top-notch room service and a nice view of the park before everyone's day gets ruined by vehicular manslaughter.
Just Kids by Patti Smith: The Hotel Chelsea
The Hotel Chelsea has been temporary home to many different artists and shiftless layabouts through the years, including Bob Dylan, Charles Bukowski and—infamously—Sid Vicious. Patti Smith spent her fair share of wild and strange nights there in the 1970s, as chronicled in her award-winning memoir, Just Kids. "So many transient souls had espoused, made a mark, and succumbed here," Smith writes, and even entering the hotel's bustling, artsy lobby gives one that feeling. Rooms are available on a short-term basis, though the hotel no longer accepts new long-term residents. Many of its older guests are still hanging on, though, waiting to see what new owners have in store for the hallowed institution.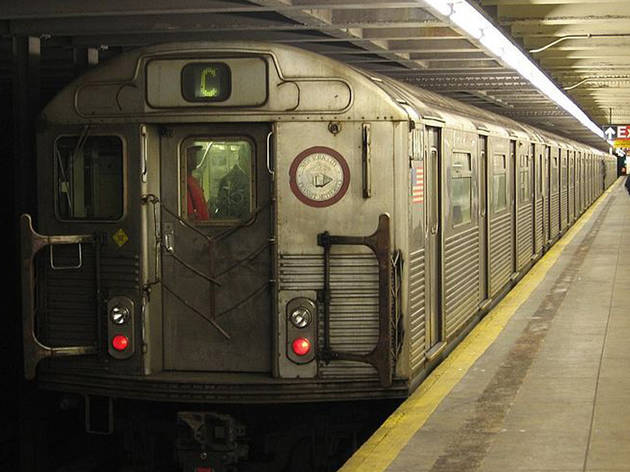 Zone One by Colson Whitehead: South Ferry station
The zombie apocalypse has come to pass, as we all knew it would, and scattered packs of humanity survive. Mark Spitz, the hero of Colson Whitehead's novel Zone One, makes his living by helping to clear out the zombie infestation south of Canal Street. In our unzombified world, the shuffling working-stiff masses way downtown—while not technically "undead"—are a reasonable facsimile. Stop by a downtown subway station—the South Ferry, say—to get spooked by these real-life, soulless and ambulatory cadavers. And while you're at it, maybe scout out dark corners to hide in when the real thing happens.
Washington Square by Henry James: Washington Square Park
Catherine Sloper, the dim-witted heroine of Henry James's novel Washington Square, finds herself at odds with her father over a shady suitor. The father, correctly suspecting that the amorous Morris Townsend is nothing more than a money-grubbing jackanapes, repeatedly warns Catherine that it would be folly to marry such a rake. Things don't really work out. In today's Washington Square Park, you can still meet many cads, grifters and shady figures possibly involved in the low-level narcotics trade. Catherine's story is a cautionary tale: Don't take any wooden nickels.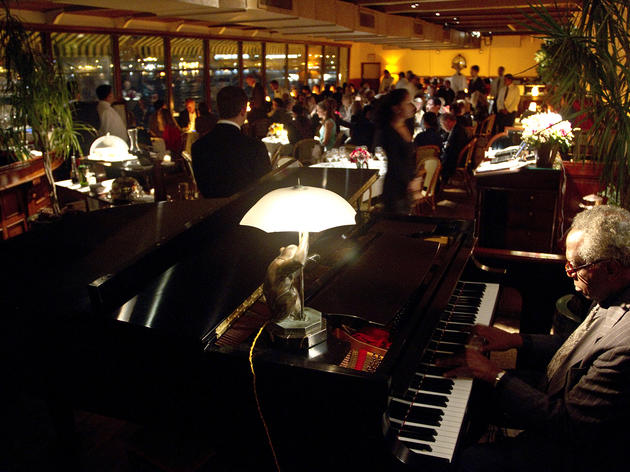 American Psycho by Bret Easton Ellis: The River Café
The slick Wall Street name-dropping murderer Patrick Bateman could hardly let a moment go by without mentioning an exclusive NYC haunt. Some of these never existed outside of the author's mind, and others have been long shuttered. Should you wish to relive the dread and repulsion felt while picturing the sculpted psychopath indulging in one of his many booze, food, drug and stabbing binges, consider a notable Bateman locale that still exists: the River Café. One of the few spots in '80s Brooklyn where a gelled Milken acolyte would dare to be seen, the Café still whips up a mean chicken, and boasts spectacular views of the Financial District. Hopefully it's now shorter on homicidal patrons.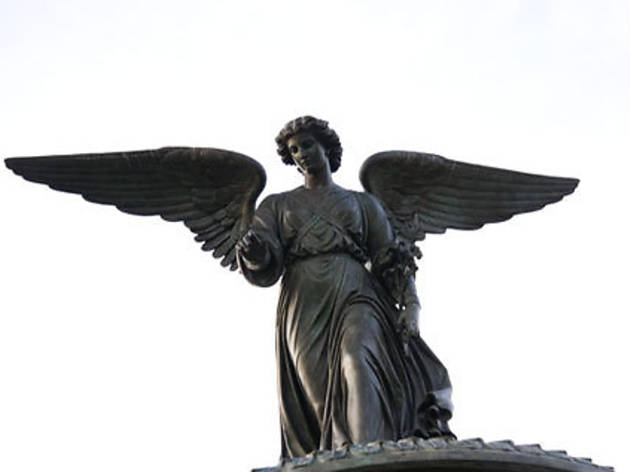 Angels in America by Tony Kushner: The Bethesda Fountain
Though endlessly witty, sexy and brainy, Kushner's Pulitzer-winning pair of plays portrays a New York City that's not at all the candy-colored variety depicted in other mainstream AIDS-related dramas. Kushner's protagonist Prior Walter—who was visited by angels and watched his lover leave him while his body was wracked by the AIDS virus—comes to his favorite place, the Bethesda Fountain, at the play's conclusion. There, the iconic Angel of the Waters inspires Walter's final benediction: "More life." A visit to the bustling plaza and its statuary today just might provide that same sense of camaraderie with the city's denizens and a continued, collective sense of perseverance in the face of adversity.


The Amazing Adventures of Kavalier & Clay by Michael Chabon: The Empire State Building
Michael Chabon's novel of comics, love and war evokes a fantastic, bygone New York City. Well, most of it is bygone. The Empire State Building plays a pivotal role in The Amazing Adventures of Kavalier & Clay; it's the spot where Sam Clay and Joseph Kavalier bring the comic-book hero the Escapist to life, and the site of the story's climactic scene in the clouds. Ride to one of its observation decks, and it's easy to get frightened imagining the fictional hero's proposed leap, and to feel the building's value as the aspirational monument that called to Chabon's protagonists and continues to call to would-be New Yorkers everywhere.