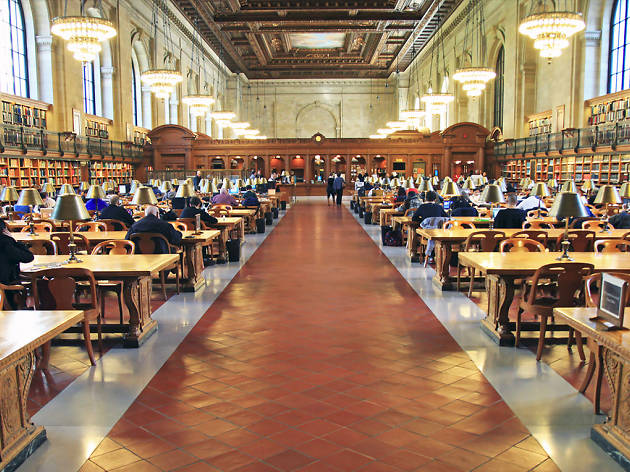 The best NYC writing classes
Harness your inner Zadie Smith at these stellar writing workshops for every type of writer on every type of budget
Whether you have a brilliant idea for a whodunit or want to start working on your autobiography, these writing classes in NYC will help you put pen to paper. These continuing-education classes and writing workshops will give you the motivation you need to catapult your work off the pages of your notebook and into some of the best independent bookstores and NYC libraries (hopefully!). The remarkable literary institutions employ authors-cum-teachers to teach courses in everything from personal essays to poetry, so you're sure to find a discipline that suits you. And if you need inspiration, re-reading the best books about New York should do the trick.
RECOMMENDED: Full guide to classes in NYC
NYC writing classes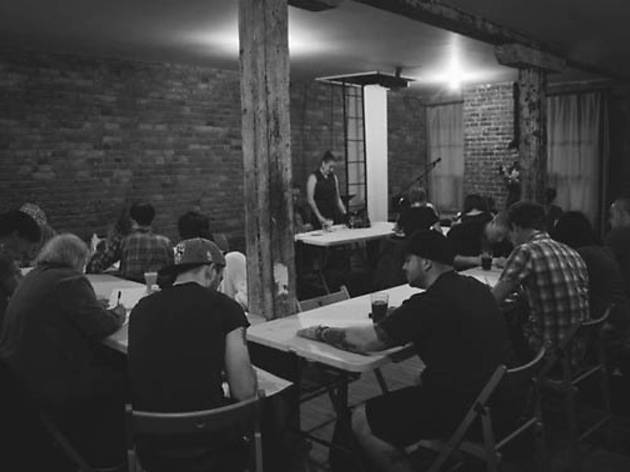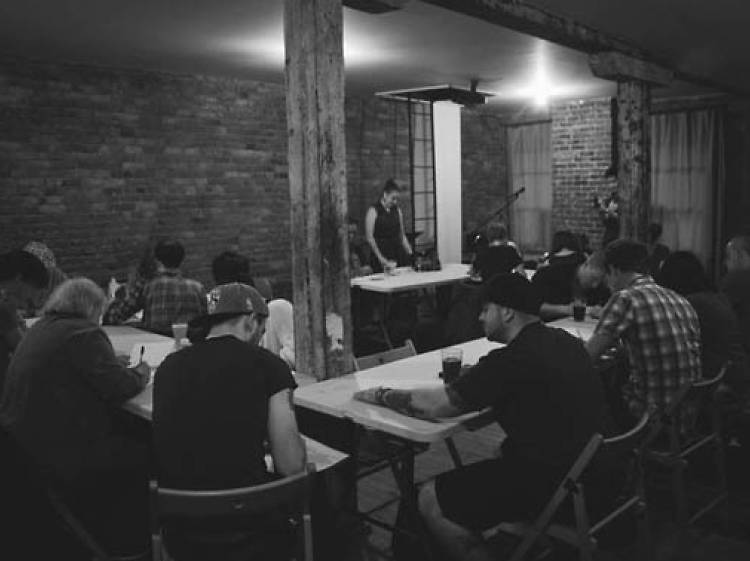 Photograph: Veronica Rafael
A homegrown nonprofit that celebrates the borough's literary history and and diverse poetic talents, Brooklyn Poets also supports emerging writers. The second Monday of every month, the organization heads to Cobble Hill pub 61 Local to mount the Yawp, a half-workshop, half–open-mike night. The teacher changes every month, and past guests have included notable young writer Natalie Eilbert and Brooklyn poet laureate Tina Chang.

Cost: $10 for the workshop, $5 for the open mic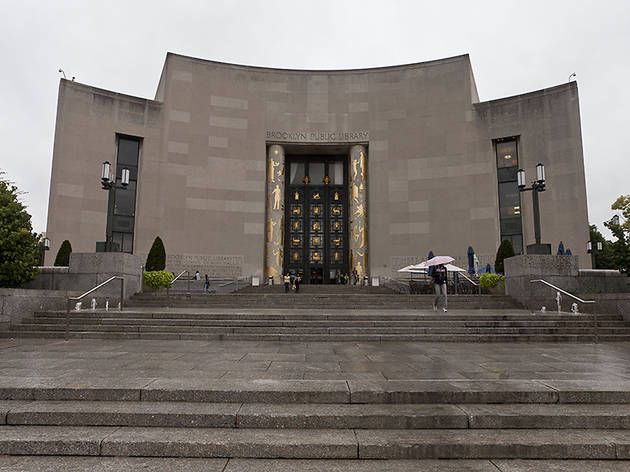 Photograph: Laura Gallant
The public-library system is a gem of untapped resources, and at some of the 60-plus branches, writing workshops are offered several times a month. Join courses on spoken word poetry, creative writing for English language learners, storytelling and more. And yes, these workshops all embody our favorite word: free.

Cost: Free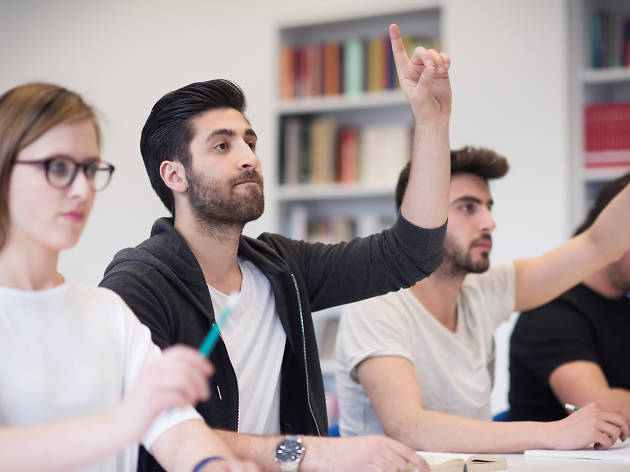 Photograph: Shutterstock
Fledgling Writing Workshops
Afraid of some heartless instructor killing your darlings? Opt for this six-week writing course that gives writers the gentlest nudge in the right direction. The eponymous Fledgling Course uses one 90-minute writing prompt each session to get you in the habit of thinking creatively. The group will read and discuss each person's work, but critiques focus on what you've done well rather than harsh criticism.
Cost: $250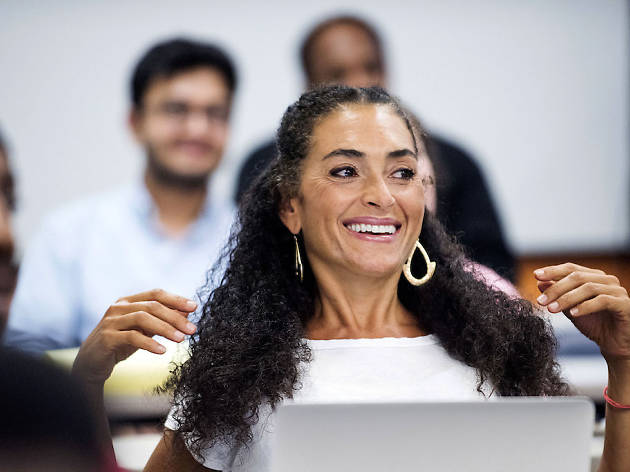 Photograph: Courtesy Gotham Writers Workshop
One of the most well-known and longest-running programs in the city, Gotham Writers' Workshop holds regular classes on everything from blogging to songwriting. The supportive classroom environment coupled with challenging exercises and thoughtful workshopping has helped a whole generation of aspiring writers find their voice. Don't have the budget for a full-blown workshop? Drop in on the regular 90-minute Write-Ins for some quality writing time alongside fellow scribes, or scan the website for the free class of the week.
Cost: ten-week workshops, $450; six-week workshops, $340; one-day intensives, $175
Photograph: Courtesy Alex Kwok
Though its best known for its undergraduate programs, the New School also has a thriving continuing education arm. Budding scribes can enroll in everything from a 15-week course on personal essays and memoir taught by a widely published essayist to a one-day intensive on personal nonfiction. The school's Publishing Institute is particularly noteworthy: This five-day course explores new methods of book publishing through sessions with agents, publicists and CEOs in the industry.
Cost: one-day workshops, $225; 15-week courses, $865; Publishing Institute, $1,598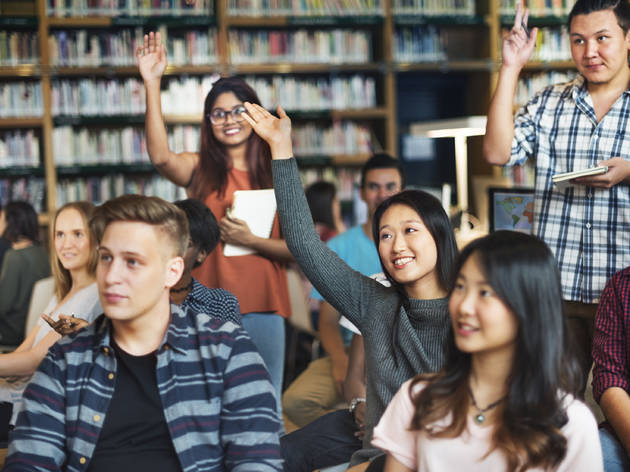 Photograph: Shutterstock
The New York Screenwriters' Lab
If you would prefer to see your creation come to life on the silver screen, these courses led by working screenwriter Dylan Gary might be the best fit. Gary draws on his experience writing for big-name companies like HBO and Sony to help you turn your million-dollar idea into a premise with legs. By the end of the introductory workshop, you might even have a finished script to shop around.
Cost: ten-week workshops, $575; six-week workshops, $425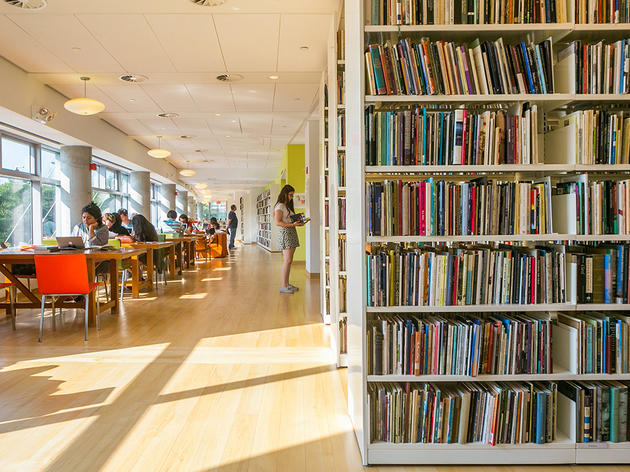 Photograph: Courtesy Poets House
If spending your evenings in poetry-filled rooms overlooking the Hudson River sounds idyllic, consider registering for one of Poets House's six-week workshops, one-day classes, or advanced two-day master classes. For those who miss college English courses, these workshops focus both on reading and writing poetry, and each covers a specific topic, like serial poems or poems from the late empire. Only master classes require an application.

Cost: six-week workshops, $325; master class, $390; one-day workshops, $95
Sackett Street Writers' Workshop
Begun in 2002 by author Julia Fierro (Cutting Teeth) in her Brooklyn brownstone kitchen, Sackett Street has grown into one of the most beloved and well-respected writing programs in the city. The classes are intense, ranging from six to ten weeks, with a laser-sharp focus on creating quality, publishable work. True to the organization's roots, most classes, in fiction, novel-writing and creative non-fiction, still take place in the instructors' homes. All classes require a writing sample as application.

Cost: six-week classes, $495–$550; eight-week classes, $550–$595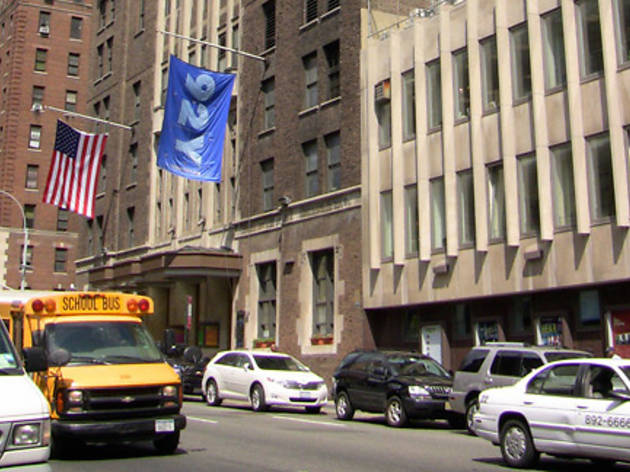 The Unterberg Poetry Center at 92Y
Founded in 1939, the Poetry Center has hosted literary geniuses like W.H. Auden, Lucille Clifton and, now, possibly, you. In addition to poetry, the Center offers courses in fiction and memoir writing, plus one-day seminars and master classes. But earning a prestigious spot takes some effort: After you submit a $10 application fee, one of the course instructors has to approve you. If you don't mind the judgment, apply early because courses fill up quickly.
Cost: $220 and up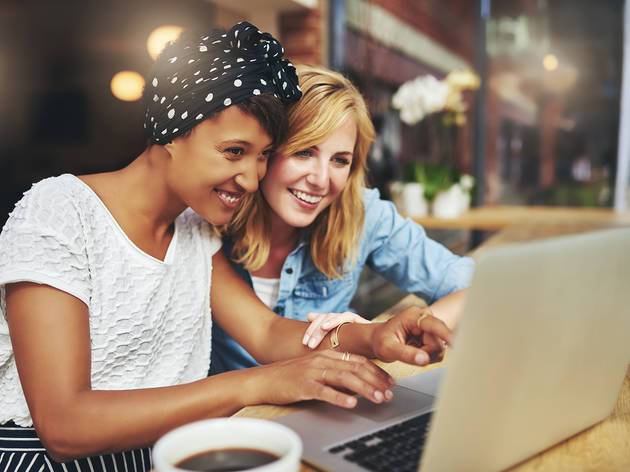 The Writer's Voice at the West Side YMCA
With course titles like "How to Think and Write Funny" and "Shaping the Stories in Our Lives," the Writer's Voice at the West Side YMCA packs plenty of punch into its community classes. Get the one-on-one attention you need to nurture your skill in these small workshops, which are often capped at eight. And since none of the workshops require an application and some don't even require pre-registration, it couldn't be easier to sign up.
Cost: six-week workshops, $335 for non-members, $210 for members; eight-week workshops, $445 for non-members, $280 for members
Looking for literary inspiration?
Readers' starry-eyed expectations won't be let down by these iconic literary landmarks
Best selling Time Out Offers