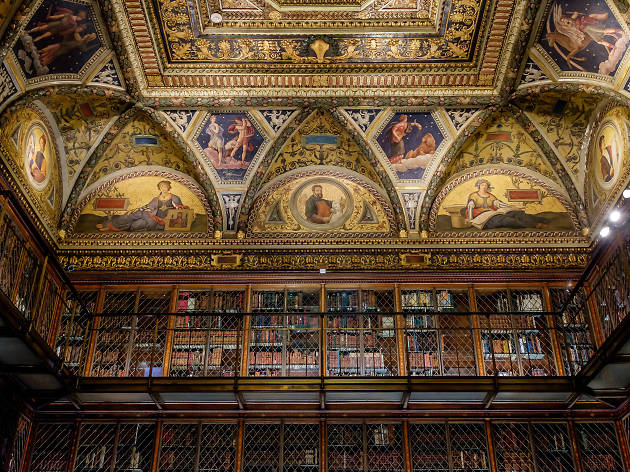 The most gorgeous libraries in NYC
You don't have to like reading to geek out over the most gorgeous libraries in NYC, from the NYPL to Jefferson Market
Whether you're a bookworm or an architechture addict, you're certain to fall in love with the most stunning NYC libraries. Because you have to admit: Libraries are some of the most beautiful NYC buildings to visit. Gotham has no shortage of great architecture, but our libraries make for some of the most interesting lesser-known NYC attractions. One of the best things to do in Manhattan is visit the New York Public Library, which ranks as one of the most famous book dens in the world. But there are plenty more lesser known—yet equally jaw-dropping—libraries worth getting to know. From Jefferson Market to the Morgan Library, these are the most gorgeous libraries in NYC.
RECOMMENDED: Full guide to New York attractions
The most gorgeous NYC libraries
Ready to explore more of NYC?
Discover filming locations from Friends, Seinfeld, When Harry Met Sally, Breakfast at Tiffany's and more on these TV and movie tours in NYC