Red Hook: The best of the Brooklyn neighborhood
Find the best restaurants, bars, attractions and things to do in the waterfront neighborhood of Red Hook in Brooklyn.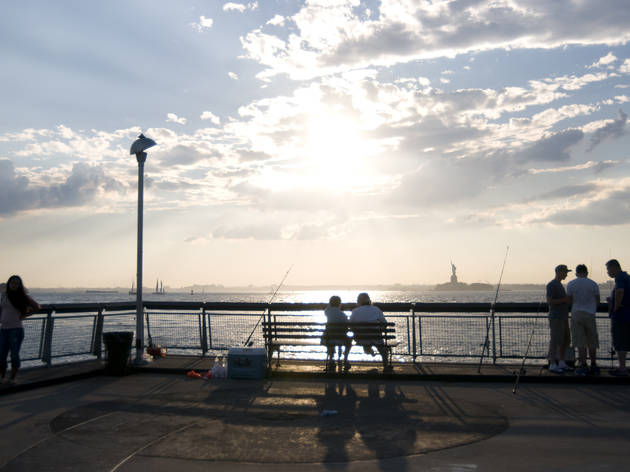 To the southwest of Carroll Gardens, beyond the BQE, the formerly rough-and-tumble industrial locale of Red Hook remains a secluded neighborhood, thanks to the lack of subway stops, which makes it perfect for a day out exploring.

RECOMMENDED: Full coverage of things to do in Brooklyn

Despite the arrival of gourmet mega-grocer Fairway and Swedish furniture superstore Ikea, the area is still home to smaller, artisanal businesses and factories, like the Sixpoint brewery. Its time-warp charm is still evident, and its decaying piers make a moody backdrop for massive cranes, empty warehouses and trucks clattering over cobblestone streets.

Red Hook suffered badly during Hurricane Sandy, with buildings flooded out and residents without electricity for weeks on end. Most businesses have reopened by now, although the community is still feeling lingering effects.

To find out more about things to do, see, eat and drink in Brooklyn and discover other neighborhoods in the area, visit our Brooklyn borough guide.