Winter's top comedy shows
Catch the best holiday stand-up comedy shows, Hurricane Sandy benefits and a new podcast festival in New York this season.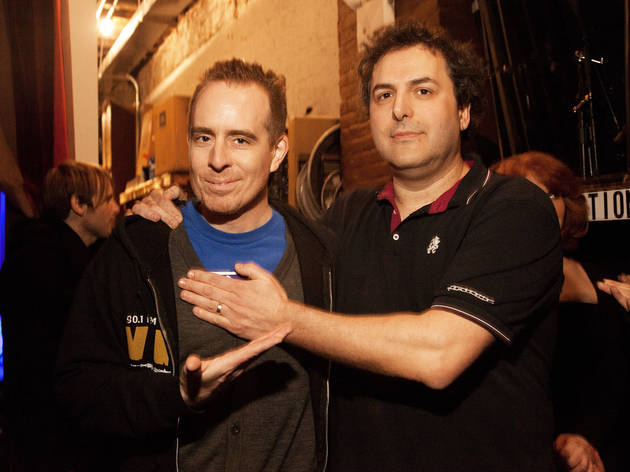 1/19
Photograph: Mindy Tucker
Ted Leo and Tom Scharpling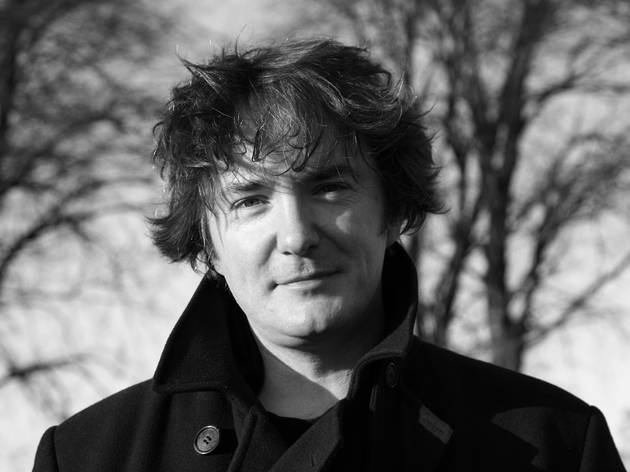 2/19
Photograph: Camilla Adams
Black and white photograph of Dylan Moran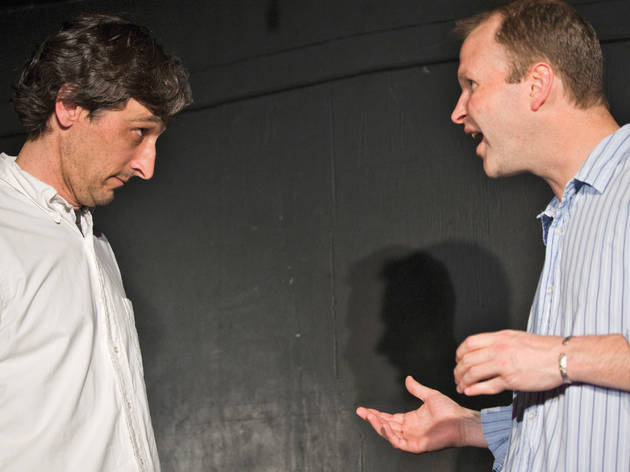 3/19
Photograph: Ted Tremper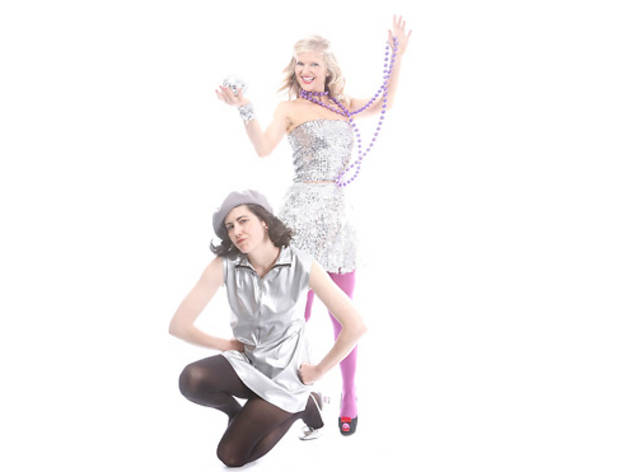 4/19
Photograph: Seth Olenick
The Party Machine: Lisa DeLarios and Arden Myrin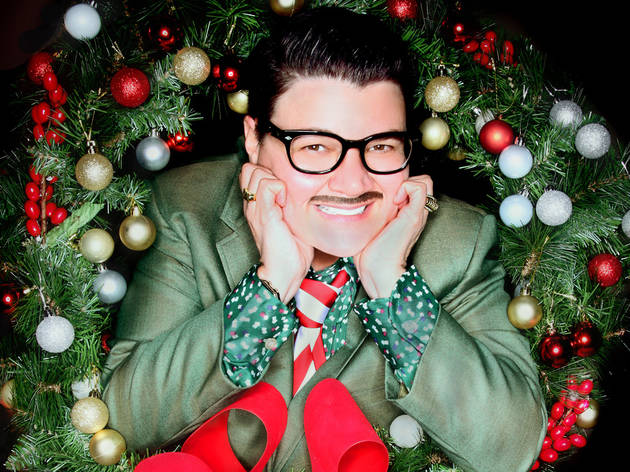 5/19
Photograph: Karl Giant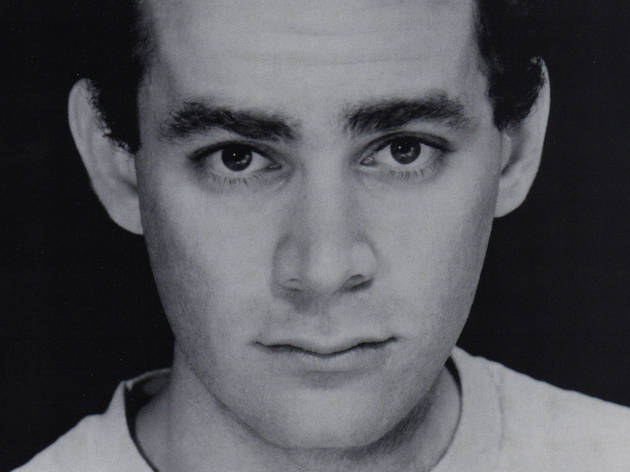 6/19
Photograph: Steve Anthony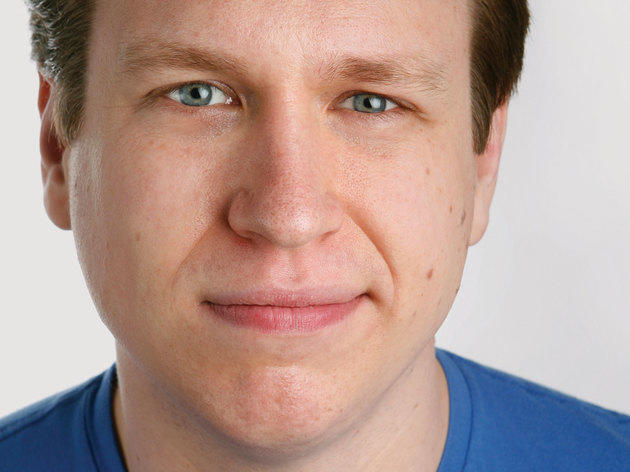 7/19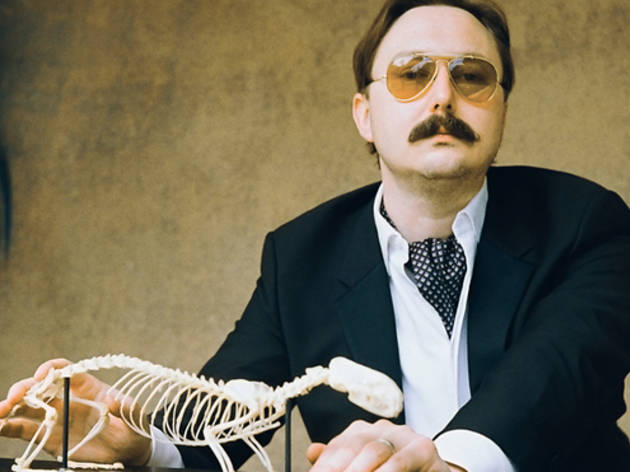 8/19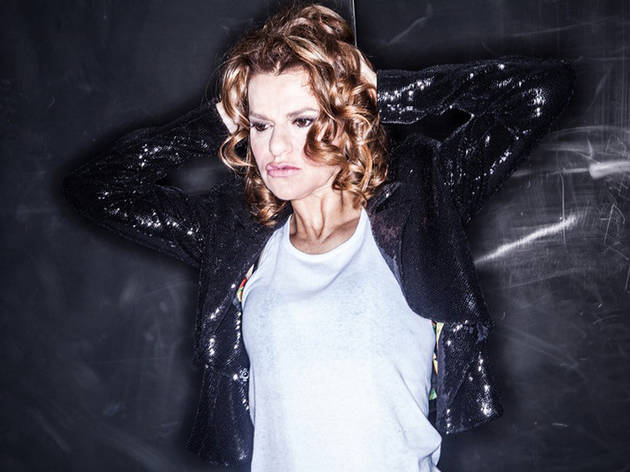 9/19
Photograph: Courtesy of Joe's Pub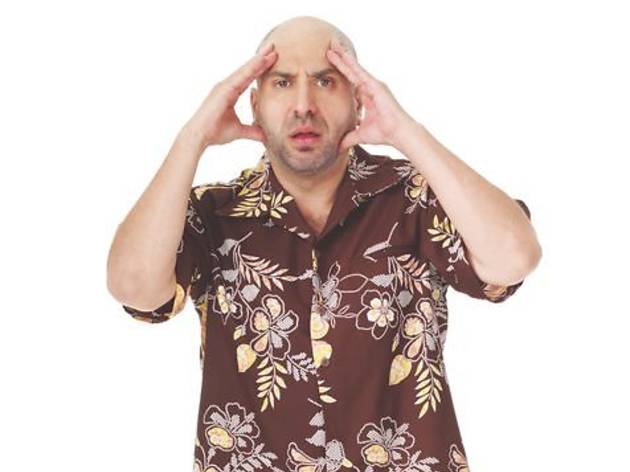 10/19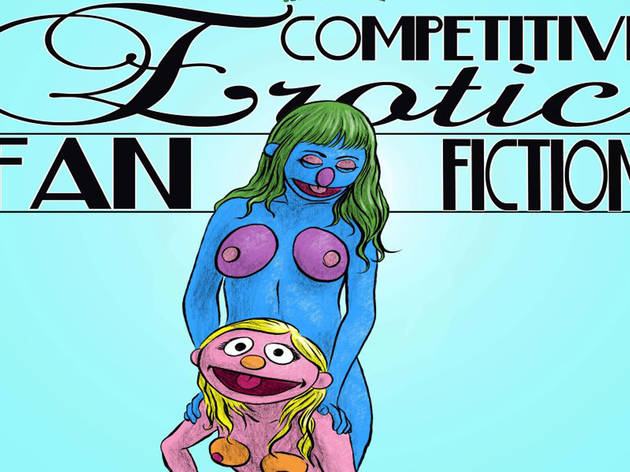 11/19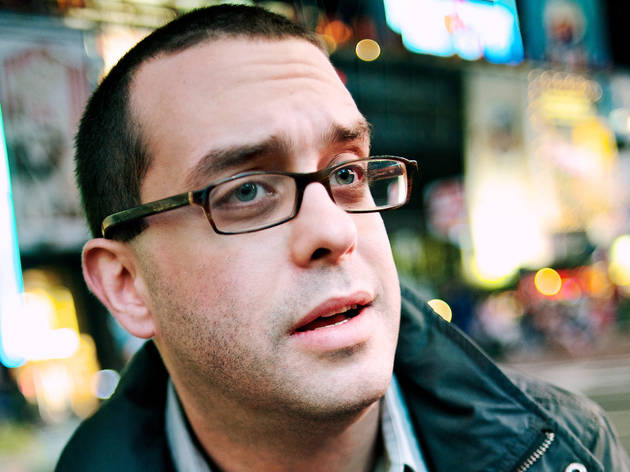 12/19
Photograph: Brian Friedman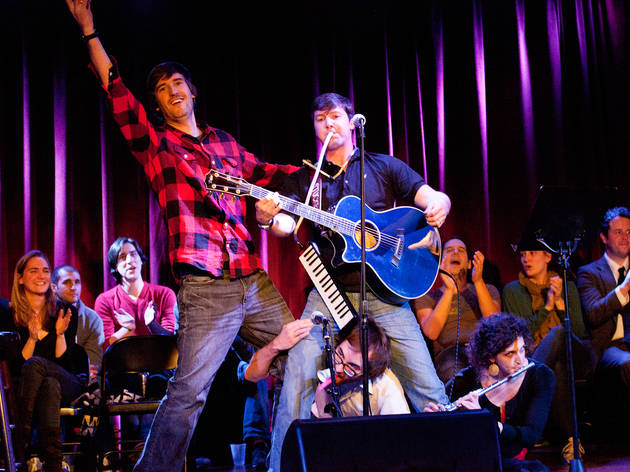 13/19
Photograph: Mindy Tucker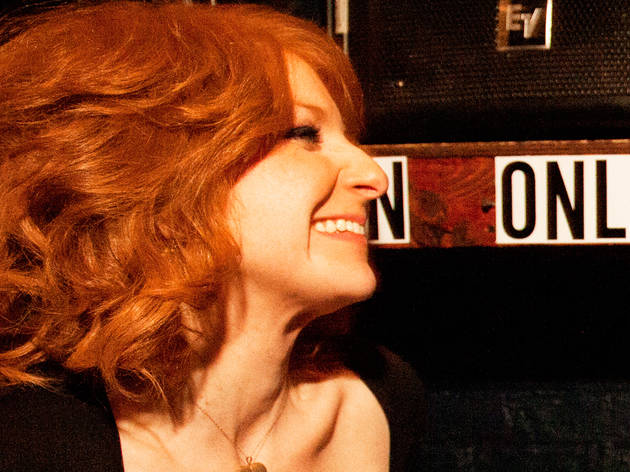 14/19
Photograph: Mindy Tucker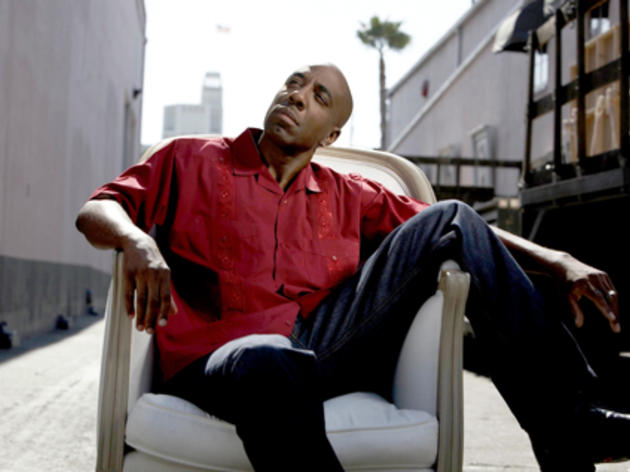 15/19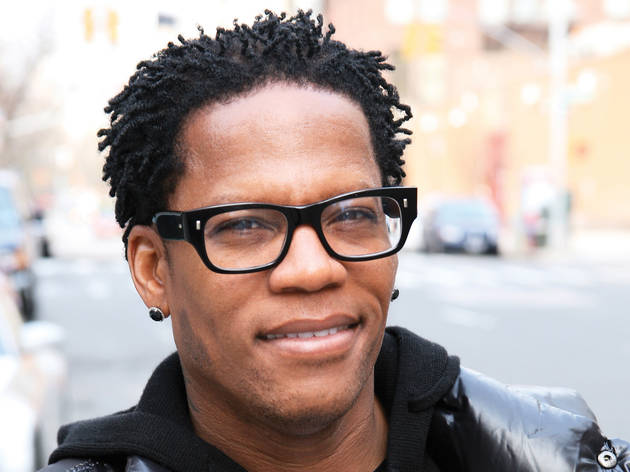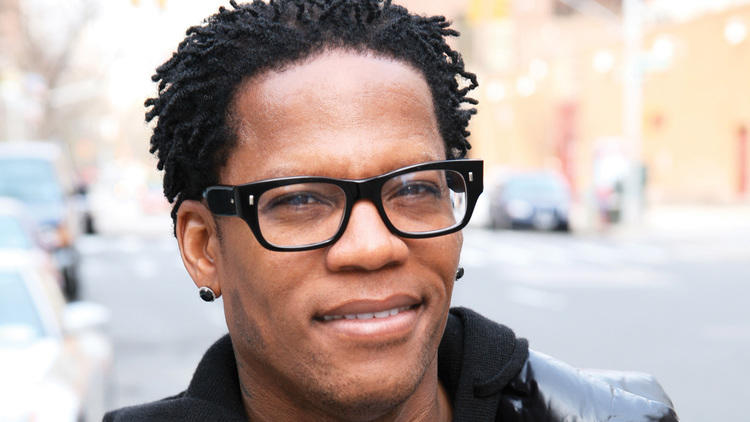 16/19
Malcolm Mackinnon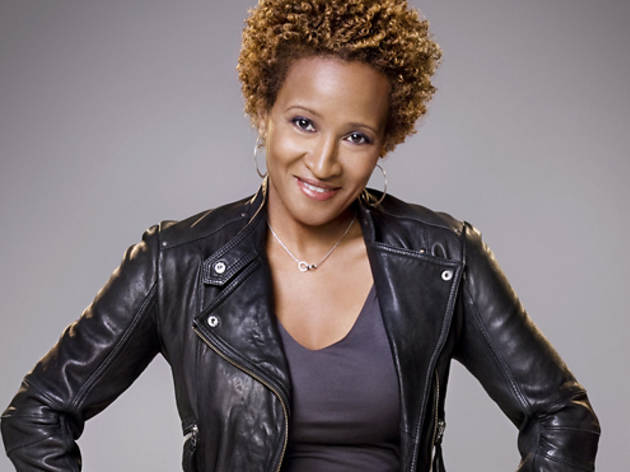 17/19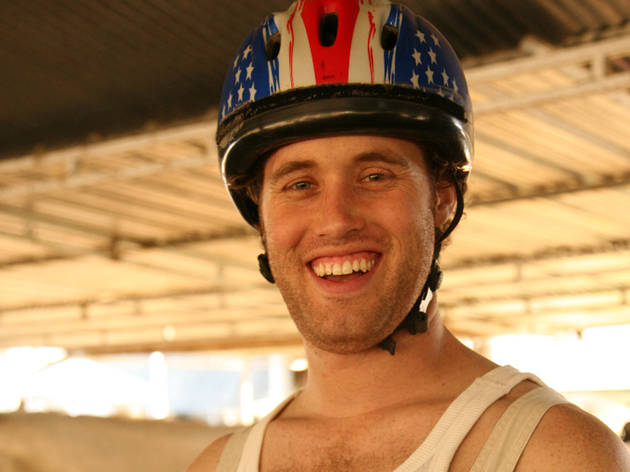 18/19
Photograph: Jillian Sorkin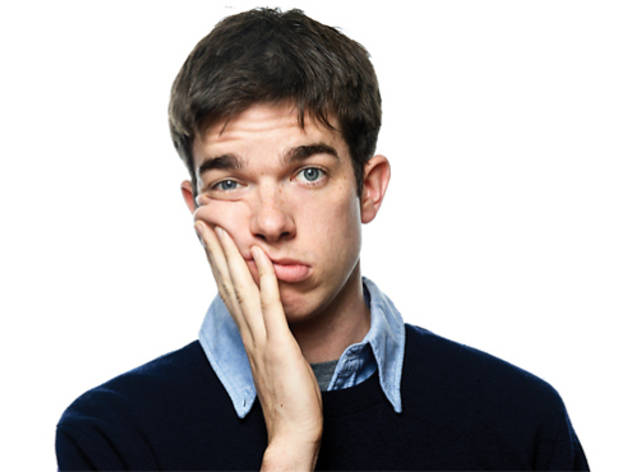 19/19
Photograph: Brian Friedman
Stand-up comedy may not cure your seasonal affective disorder, but you just may forget the wintry mix coming down outside while you're laughing. Here, Time Out New York picks some of the season's best comedy shows, be they improv, storytelling, variety or other (like the Peoples Improv Theater's new podcast festival). Also, there are an awful lot of holiday shows coming up—whether or not we survive the apocalypse on December 21 remains to be seen.
RECOMMENDED: Full guide to things to do in winter in NYC
Pals and creative cohorts Tom Scharpling (of WFMU fame) and Ted Leo (of Brooklyn rock fame) have brought together some of their best comedic pals to tell jokes while helping out with Sandy recovery efforts. Also taking the stage will be Chris Elliott, John Hodgman, Jon Benjamin, Julie Klausner, Andrew W.K. and more.
Read more
This wildly clever Irish stand-up approaches all of life's issues, from dicks to death, with a wry panache that makes many of his intricate jokes appear tossed off. He may be recognizable to Americans from films such as Shaun of the Dead, but Moran is a lifelong comic and regular at festivals around the world.
Read more
Hosts Arden Myrin and Lisa DeLarios bring their usual bash to the Bell House with a number of great performers, to benefit the Red Cross and the Badass Brooklyn Animal Shelter. Their guests include Janeane Garofalo, Jon Glaser, Sheng Wang and Chris Gethard, with musical performances from Adira Amram and the Experience. The after-party DJs will be AndrewAndrew.
Read more
New York's stalwart drag king, Murray "Mr. Showbiz" Hill, brings his rollicking year-end celebration—one of the highlights of the season, just like your drunk uncle—to Le Poisson Rouge with burlesque titillation, musical mayhem and comedic mirth courtesy of Bridget Everett, Carmine Covelli, Erin Markey, the New York City Burlesque Choir and the Craigslist Quartet. For more information, go to mistershowbiz.com.
Read more
It's been a quarter of a century since this bone-dry, eloquently sarcastic stand-up went to his first open mike; this show is a celebration of his dedication to the craft. Join Sarah Silverman, Janeane Garofalo, Ted Alexandro and more for this performance, which was rescheduled after complications created by Hurricane Sandy.
Read more
This chipper comic with a mad, braying laugh has been hosting a great podcast, You Made It Weird, and working for late-night shows such as Conan. All the while, he's been growing stronger and smarter as a stand-up, willing to go to great, goofy lengths to get the audience on his side.
Read more
We can't think of anyone we would rather witness the destruction of our world with than this deranged millionaire. Hodgman welcomes the apocalypse with two shows of comedy and music, featuring performance artist Cynthia Hopkins. We recommend saying goodbye to your loved ones, then making for the later performance, where Hodgman will count down to doom—er, we mean midnight.
Read more
The Divine Sandra is a mouthy actor, comedian and singer whose best work gives pop culture a big, sloppy kiss, while simultaneously biting it on the lip. The acerbic actor-comedian-singer returns to Joe's Pub with her band, the Rebellious Jezebels, to further intertwine sentimentality, caustic wit, wistfulness and sarcasm—and to belt out plenty of tongue-in-cheek (or are they?) rock songs.
Read more
Attell is a comic's comic because he works; he's traveled the world, done innumerable clubs, appeared on all the late-night shows and is currently dissecting adult films on Showtime's Dave's Old Porn. Attell is not just a great joke writer, he also has a big, highly inappropriate imagination and way too much time to exercise it.
Read more
The New York comedy personalities who keep things vibrant, fresh and funny—we can't imagine the local scene without them Some New York comedy people are born great, some are made great, but most achieve greatness by pouring out their blood, sweat and tears in grubby clubs and the back rooms of East Village bars for years. This list comprises some of those comic characters whose contributions to the New York comedy world make them indispensable—the performers and behind-the-scenes supporters who make the scene happen night by night and show by show. (We also believe that, for whatever reason, many of them are a bit underrated or underappreciated.) Seth Herzog This goofy and gallant host has been nothing less than a cheerleader for local comedy, providing a platform for the casual foolishness of fellow comics for years. Seth Herzog's long-running show, Sweet—which just celebrated its eighth anniversary—has been a place for him to indulge his penchant for flamboyant dancing, sparkly costumes, stripping to his skivvies and trying to get his ever-tolerant mother to say naughty things. More than this, it's been a worthy heir to Luna Lounge's famous Eating It, an enduring (and affordable) beacon of downtown comedy that gives bright new faces time alongside some of the country's best.—ML Christina Gausas Chicago transplant Christina Gausas is a great improviser with an innate talent to dwell in and reflect the individual energy brought to her by the improvisers with whom she plays.
Read more
Talented local comics and great out-of-towners sling some of our favorite jokes of the year.
Read more
The best and funniest Web series, from Burning Love to Planet Unicorn, show us the future of a young medium perfect for the Internet.
Read more