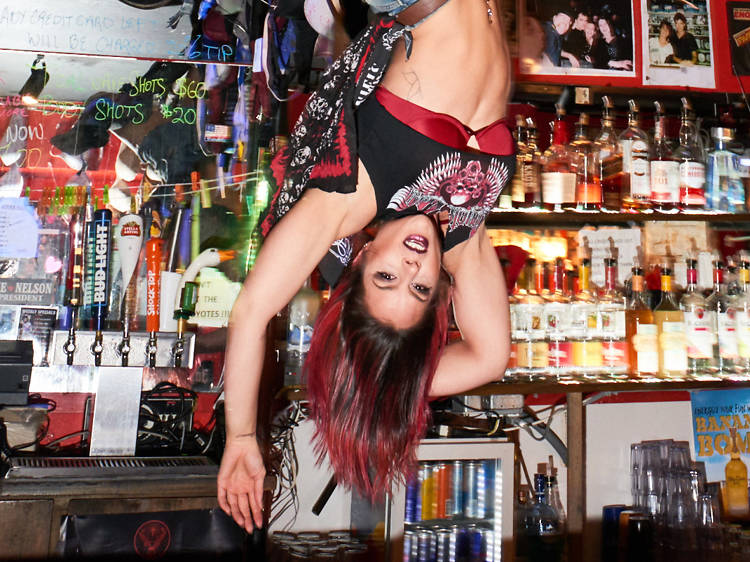 Photograph: Kyle Dorosz
Personal trainer at TMPL Gym by day, Coyote Ugly dancer by night
Dawn, 29, The Bronx
Do people still ask you about the movie?
All the time! If you're an American girl between the ages of 26 and 36, you'll have seen it once, twice or 200 times. The movie was made about the bar, and it doesn't matter how long ago it was—it's still really cool to be part of it.
What can someone do to piss you off?
Treat me like a stripper. I'm not. I am a Coyote. We don't just bartend. We don't just dance. We are the life of the party—the girl you want or want to be. And Lord help you if you treat me or another lady (female patrons are also allowed to dance on the bar) like a stripper. If you do, you are buying her, me, my other bartenders and every woman there a shot.
See her: Thu and Sat at Coyote Ugly