Heads up! We're working hard to be accurate – but these are unusual times, so please always check before heading out.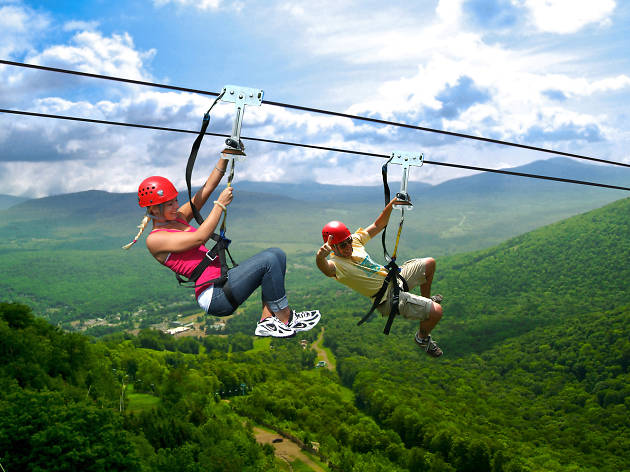 Extreme sports in or around NYC that thrill seekers must try
Have the need for speed (or heights or whatever)? Discover some of the wildest extreme sports in or around NYC.
Calling all daredevils (wannabe or otherwise): Extreme sports—you know, hang gliding, shark diving, jumping from a friggin' plane—are all around you, if you know where to look. That's where we come in. Discover some amazing ways to get a rush, whether it's squeezing through an underground cave during one of your weekend getaways from NYC or hitting 200mph in a luxury car. No matter the thrilling experience you desire, you can find it near NYC. Even better, outdoor adventures near NYC are often just a short train, bus or car ride away. (The best road trip songs will help you pass the time.)
Best extreme sports in or around NYC
Jaws is a movie, people. Put your fear of staring into those dark, beady eyes to bed with Montauk's Sea Turtle Dive Charters, which has allowed brave New Yorkers get this close to mako, thresher, blue and hammerhead sharks in the open water for 12 years. After slipping into your wet suit and gear (all included as part of your dive package and orientation; there's no scuba certification necessary), you, your instructors and the other brave souls take the two-hour trip out to shark territory, where the crew chums the water to attract what you came to see. You then step into a two-person aluminum cage with your instructor and are lowered into the water for up to two 30-minute sessions, during which it's not uncommon to see as many as 12 sharks at once. (Don't worry—the anodized-aluminum-pipe cage is hella safe.) The journey is BYO-drinks-and-grub—we suggest a shot of something strong before you submerge. $275
Fact: You're more likely to die getting hit by lightning than get hurt—or worse—by jumping out of a plane (well, with a parachute, we mean). If it's your first time making the leap, sign up for a tandem jump with one of Long Island Skydiving Center's instructors: The scariest part is psyching yourself up to actually leave the plane when you're 10,000 feet above the ground. Once you do, you literally can't breathe until your guide opens your parachute; that's because you're falling at 120 miles per hour for about 45 seconds. Once that chute opens and you slow down to a canopy ride, you're treated to a bird's-eye view of the New York countryside. How...calming. $229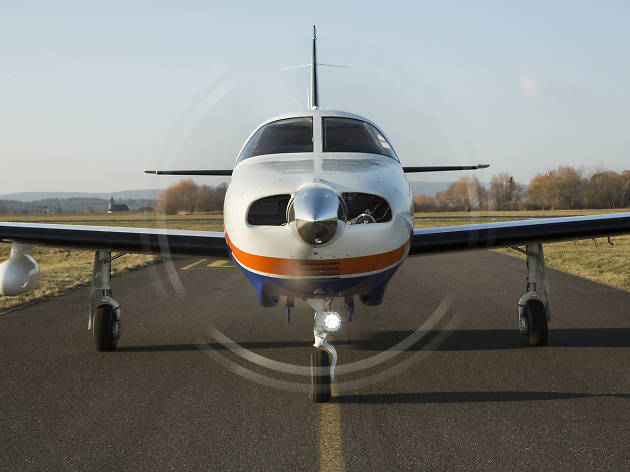 Photograph: Shutterstock
Take the controls of a Piper PA-28-181 Archer II in a flying lesson with an FAA-certified flight instructor from O'Toole Airways at Republic Airport on Long Island. After a quick orientation and safety briefing, you'll clamber into the cockpit and complete the pre-flight inspection. The instructor will prep you for takeoff and help you guide the plane into the sky. You'll take in breathtaking views of the coastline before landing safely back at the airport. Who's ready for takeoff? $162–$255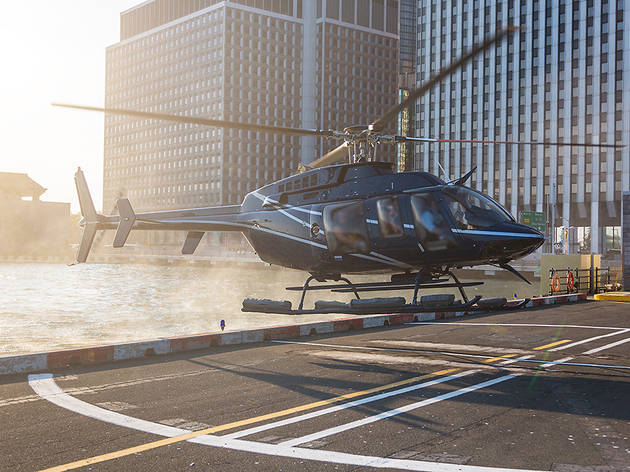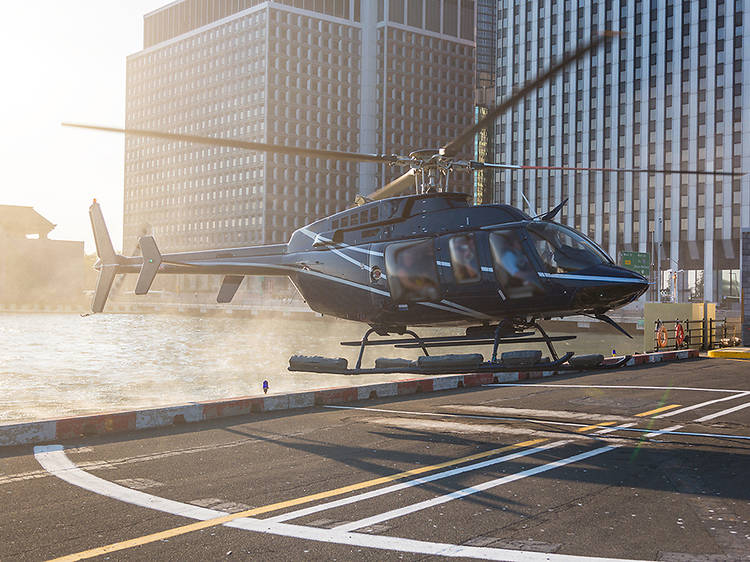 Photograph: Shutterstock
The only thing more badass than piloting a plane might be flying a chopper. Take over the pilot's seat in a Robinson R-44 helicopter at Westchester County Airport in White Plains. Though the instructor will handle the more complex maneuvers of take-off and landing, you'll take the controls in mid-air. You can even bring two passengers with you to show off your newfound skills. $420–$965
Zip it and rip it! With a 650-foot line suspended 60 feet above the Catskills' tree canopy, Zipline New York offers the highest, fastest and longest ride of its kind in the country. You can start with the family-friendly Mid Mountain tour, or go straight for one of the most extreme options: the Night Zip, which takes place by moonlight, surrounded by forest creatures, or the Skyrider, which allows you to reach speeds of up to 50 miles per hour. Enjoy the high-octane rush and take comfort in the knowledge that you're safely strapped into a harness during your glide. $89–$119
You don't have to plan an expedition to the mountains to learn to rock climb. Reach new heights on the climbing or bouldering walls at Brooklyn Boulders. This Gowanus gym offers plenty of routes for absolute beginners and experienced climbers alike. True novices should start with the Intro to Climbing class, which covers everything you need to know about belaying, top-roping and safe climbing. Climb on! $32 for a day pass; $49 for an introductory class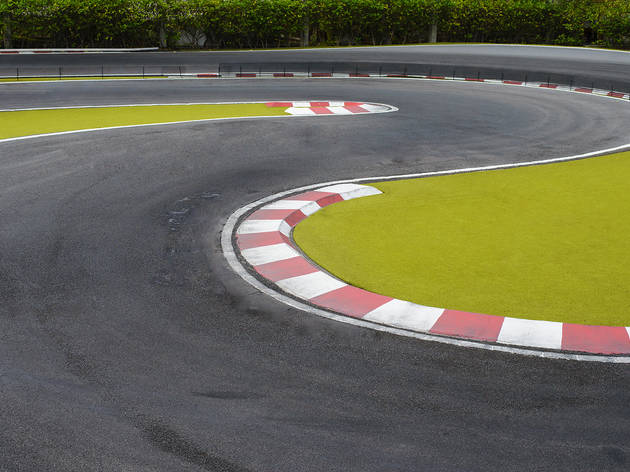 Photograph: Shutterstock
Got the need for speed? Channel your inner The Fast and the Furious racer as you zoom around the New Jersey Motorsports Park track in a Lamborghini. After a quick classroom session on driving techniques and safety tips, you'll head town to the pit to be fitted for a helmet. Then, it's off to the races for three (or more) adrenaline-pumping laps around the track. Car aficionados might have a hard time choosing between a classic Lamborghini Gallardo or futuristic Huracan, but you really can't go wrong. $338–$737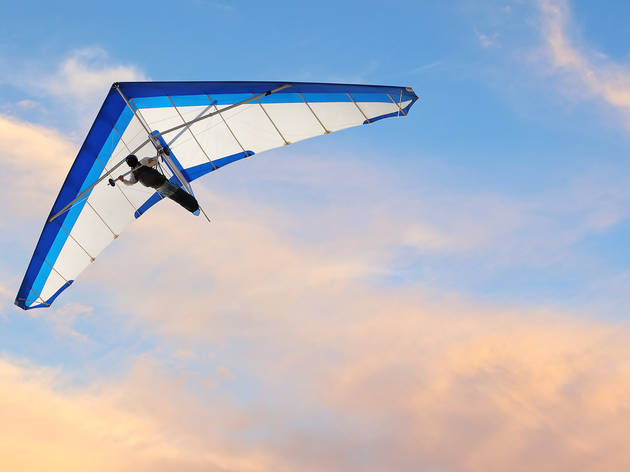 Photograph: Shutterstock
Tandem hang gliding in Middletown, New York might be your one and only chance to soar like an eagle. Meet your certified instructor for a quick safety briefing before being towed high into the sky by an ultralight plane. When the pilot releases you, you'll experience the sensation of open flight for the 15 minutes it takes to coast toward landing. Feeling extra daring? Opt for the Mile-High Flight: You'll be towed to a height of 5,280 feet before the glider is released for a 40-minute flight. $200–$300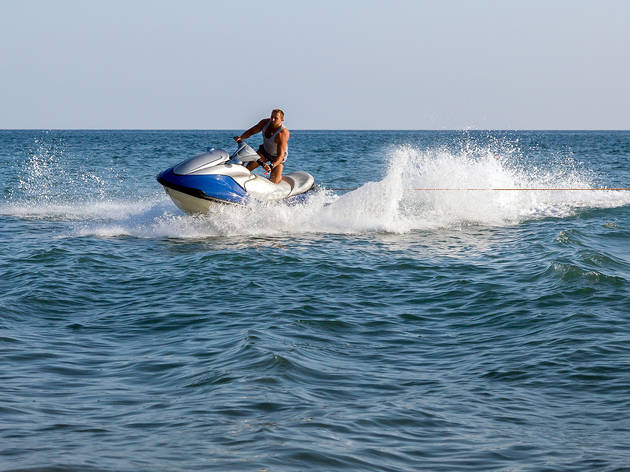 Photograph: Courtesy Shutterstock
See the Statue of Liberty from an entirely new vantage point on a New York Harbor Jet Ski Tour. The four-hour excursion departs from Rockaway Beach, where you'll get a brief safety training before zooming towards the city's most iconic sights. You'll feel your adrenaline spiking as you cruise beneath the Brooklyn Bridge, around Governors Island and near the World Financial Center. Bonus: The tour comes with complimentary photos of you on the water. $382
Do like Lil Jon says and "get low," New Yorkers. At Howe Caverns, the state's second-most visited natural attraction after Niagara Falls, you can descend 156 feet under the earth's surface, peeping beautiful stalactites and stalagmites along the way. The main attractions here are the 15-stories-below-ground limestone cave and the Lake of Venus, best seen on a lantern-guided tour on Friday or Saturday evenings. Novice explorers should make sure to catch the newest attraction: the Signature Rock Discovery tour, which exposes rocks and areas of the cave that haven't been seen for nearly 100 years. More seasoned folks can join a spelunking tour to squeeze themselves through some pretty tight passageways and spy natural wonders like the 107-foot-high dome known as the Great Rotunda. $25–$155
Looking for more fun things to do in NYC?
It's time to kick your routine up a notch with one of these weird fitness classes in NYC