Fleet Week NYC guide
Honor the seafaring wing of the United States armed forces during Fleet Week NYC by streaming these events and services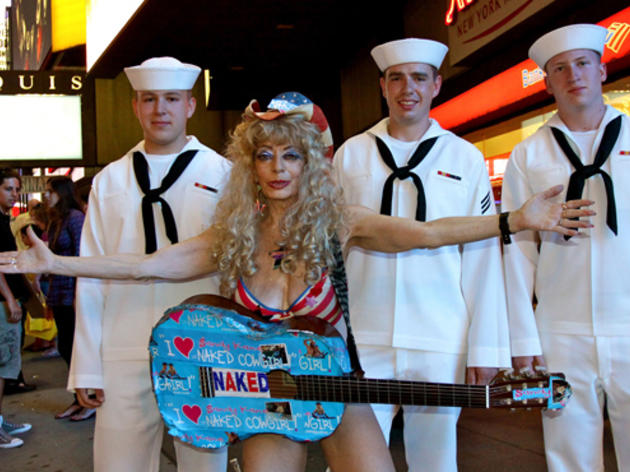 Fleet Week — the seven-day celebration honoring the U.S. Navy, Coast Guard and Marine Corps — with its flotilla of ships on the Hudson River, military demonstrations and string of parties is how we mark the beginning of summer fun here in New York City.
This year is different, for sure, but there will still be events you can take part in online.
"We are very pleased to present Fleet Week New York in this exciting new format," said Rear Adm. Charles W. Rock, Commander, Navy Region Mid-Atlantic. "Allowing New Yorkers to participate from the comfort of their homes means we can focus on health and safety as our nation continues to heal and fight this invisible enemy."
In our guide to the annual affair, we share everything you need to know from Q&As to see to Fleet Week performances to check out.
For things to do this Memorial Day, be sure to check our guide.
When is Fleet Week NYC?
The 32nd annual Fleet Week in NYC will take place from Wednesday, May 20, 2020 to Tuesday, May 26, 2020.
Where is Fleet Week NYC?
Usually, a range of New York venues host the weeklong itinerary of events for Fleet Week, including Milller Field on Staten Island, Central Park, New York Harbor, Fort Hamilton, South Street Seaport, Washington Square Park, Pier 88, Pier 86, Times Square and more. But this time, it will all be on Fleet Week's Facebook page, Instagram and Twitter.
Where can I visit the Navy ships during Fleet Week?
Not this year. Typically, ship and pier locations include Pier 88, Pier 86, Brooklyn Cruise Terminal, Homeport Pier, Kings Point and Bronx/SUNY Maritime College, but with the citywide shut down this is not possible.
Fleet Week NYC events
Fleet Week NYC pictures
Archive Fleet Week NYC coverage