Fleet Week NYC guide
Fleet Week in NYC honor the seafaring wing of the United States armed forces with plenty of awesome events to attend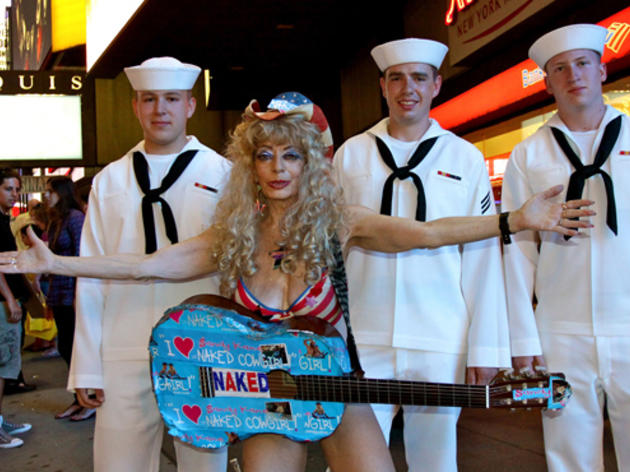 Ahoy, sailors! Fleet Week NYC is a seven-day celebration in New York City, which honors the members of the United States Navy, Coast Guard and Marine Corps. Every year, the weeklong party kicks off with the Parade of Ships—a flotilla of visiting vessels and tall ships that cruise along the Hudson river—and continues with military demonstrations, a Memorial Day ceremony and more outstanding things to do around some great New York City attractions. We'll share everything from where to visit in-service ships docked in NYC piers to how to get "on fleek" for Fleet Week (in case you want to impress a few seafaring gentlemen). For more things to do in May, be sure to check our NYC events in May calendar.
RECOMMENDED: Full guide to things to do in spring in NYC
When is Fleet Week NYC?
The 29th annual Fleet Week in NYC will take place from Wednesday, May 24, 2017 to Tuesday, May 30, 2017.
Where is Fleet Week NYC?
A range of New York venues host the weeklong itinerary of events for Fleet Week, including the New York Harbor, Pier 92 in Manhattan, USS The Sullivans Pier in Staten Island, Military Island (Broadway and 7th Avenue between 43rd and 44th Streets), Eisenhower Park, the Flagship Brewery and the Soldiers' and Sailors' Memorial Monument.
Fleet Week NYC events
Fleet Week NYC pictures
Archive Fleet Week NYC coverage