Fleet Week NYC guide
Honor the seafaring wing of the United Stated armed forces during Fleet Week NYC by attending these events and services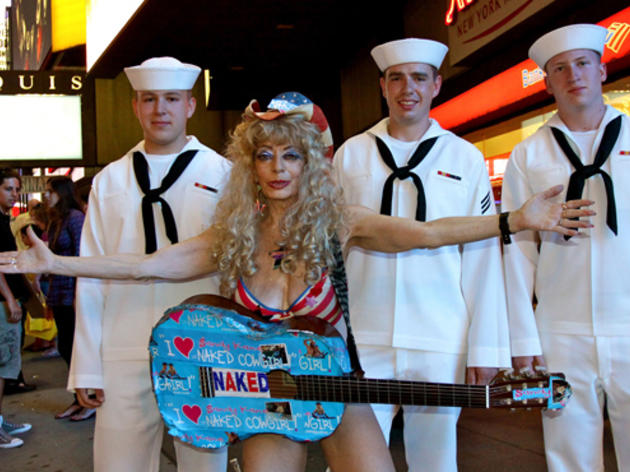 Hello, sailors! Fleet Week in NYC at its essence is a seven-day celebration to honor the members of the United States Navy, Coast Guard and Marine Corps. Every year, the weeklong bash starts with the Parade of Ships—a flotilla of visiting vessels and tall ships that cruise along the Hudson river—and continues with military demonstrations, a Memorial Day ceremony and more outstanding things to do and parties around the city. In our guide to the annual affair, we share everything you need to know from where to visit in-service ships docked at NYC piers to awesome Fleet Week concerts to check out. For more things to do in May, be sure to check our NYC events in May calendar.
RECOMMENDED: Full guide to things to do in spring in NYC
When is Fleet Week NYC?
The 31st annual Fleet Week in NYC will take place from Wednesday, May 22, 2019 to Tuesday, May 28, 2019.
Where is Fleet Week NYC?
A range of New York venues host the weeklong itinerary of events for Fleet Week, including Milller Field on Staten Island, Central Park, New York Harbor, Fort Hamilton, South Street Seaport, Washington Square Park, Pier 88, Pier 86, Times Square and more. For a full list of this year's events and services, click here.
Where can I visit the Navy ships during Fleet Week?
There are a number of vessels you may tour during Fleet Week 2019. This year's ship and pier locations include Pier 88, Pier 86, Brooklyn Cruise Terminal, Homeport Pier, Kings Point and Bronx/SUNY Maritime College. For more information on which ships offer public tours, click here.
Fleet Week NYC events
Fleet Week NYC pictures
Archive Fleet Week NYC coverage