Queens on Thrones: Drag queens invade NYC bathrooms
Gay Pride month is here, and so is Queen Elizabeth's Diamond Jubilee. To honor the occasions, we posed some of our own favorite queens on some regal seats.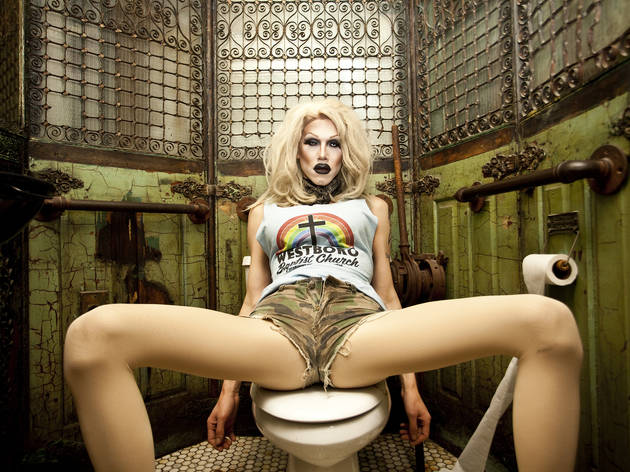 RECOMMENDED: Full coverage of Gay Pride in NYC
Drag queens and bathrooms are central to many queer New Yorkers' nightlife experiences, so for Gay Pride month and Queen Elizabeth II's Diamond Jubilee, it almost made too much sense to pose some of our favorite drag queens in some of the city's quirkiest bathrooms. Almost, but not quite. So please enjoy these shots of Sharon Needles, Jiggly Caliente, Paige Turner, Linda Simpson, Sherry Vine and Peppermint in repose on the can. Plus: Find out where you can see these queens during Gay Pride season, hear their craziest bathroom tales (watching Debbie Harry pee in the hall!), and check out their advice for that other Queen as she enters the next phase of her reign (hint: less hats, more glamour).