The best hotels near JFK airport
Instead of hoofing it into Manhattan or Brooklyn, make reservations at one of these hotels near JFK airport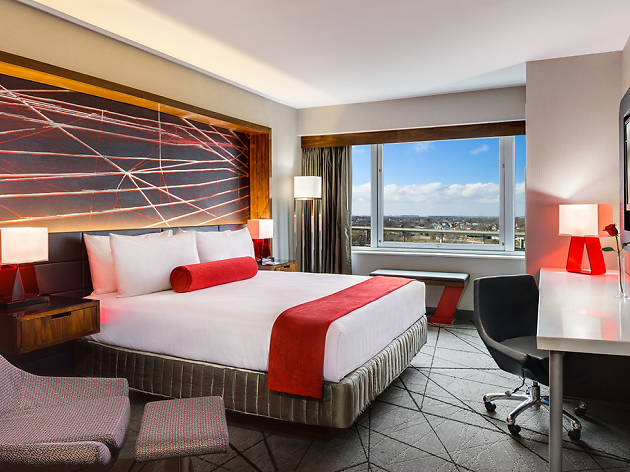 Flying into New York City airports isn't always the most fun experience, but you can at least make it a little easier by staying at one of these hotels near JFK. Since they're located just a few miles from the airport, you won't be stuck taking an expensive cab or spending hours on the subway to get to your hotel. They might not be as glamorous as some of the best hotels in Manhattan, but a few do appear on our list of the best hotels in Queens. Make the most of the location by testing out some of the best Astoria restaurants and best things to do in Queens. Trust us: Being able to bypass most of the awful airport traffic makes staying in these JFK airport hotels worth it.
RECOMMENDED: Full guide to the best hotels in NYC
Looking for more hotels?
Hotels near Times Square count as some of the most iconic hotels in NYC
Read more