The 14 best things to do in Queens
Check out these wonderful things to do in Queens, from historical museums to sprawling parks to trendy restaurants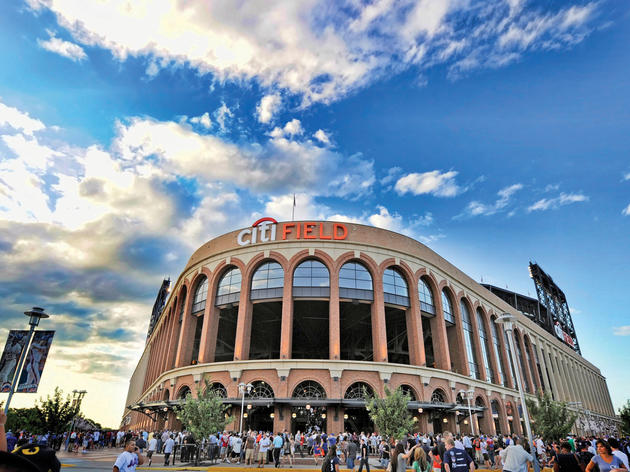 Don't let all the hype around Brooklyn fool you—these things to do in Queens are worth your consideration. The borough has some of the best NYC parks, art museums, bars and so much more. Whether you're looking to spend your day frolicking in a massive green space, visit the best Queens restaurants or have you mind blown by a totally unique museum exhibit, Queens county is the place to be. Here are the best things to do there.
RECOMMENDED: Full Queens, NY, borough guide
Best things to do in Queens
Looking for more things to do?
From historical sites to lush gardens and art museums, these are the New York tourist attractions that locals also adore
Read more
Sponsored listing
Taqueria Tehuitzingo
Craving Mexican food in Hell's Kitchen? Taqueria Tehuitzingo has you covered with its massive menu of traditional favorites at a low price point. Go for tacos—foolproof crowd-pleasers—filled with carnitas ($3.25), barbacoa ($4), al pastor ($3.25), chipotle chicken ($3.25) and countless other meats. The super quesadilla topped with beans, lettuce, sour cream, salsa and more cheese ($8) probably would hit the spot, too, as would a deep-fried chimichanga ($9.50) or a burrito filled with anything you like ($9.50). That's not everything on the menu—it also includes every variety of tostada ($2.50–3.50), tortas ($8.50), tamales ($3), enchiladas ($12), flautas ($12), nachos ($8–9) and more. Wash it all down with some Jarritos soda ($2.50), horchata ($3) or jamaica hibiscus punch ($3), and don't forget to try the flan ($3.50).
Venue says: "Most authentic Mexican food in Manhattan—for only a couple of bucks! Order Online today and for a limited time receive 10% off"