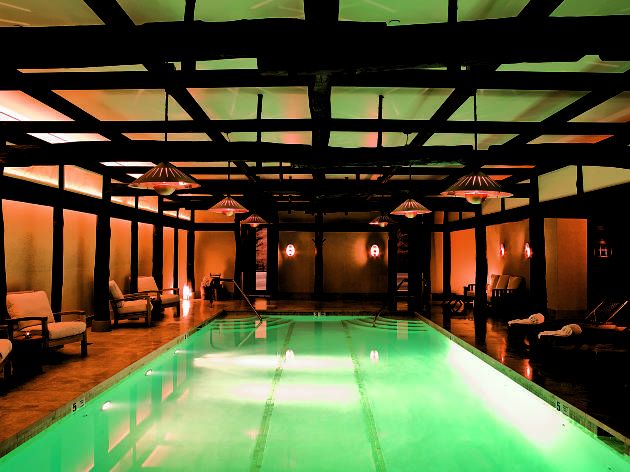 The best hotels with indoor pools in NYC
The best hotels with indoor pools in NYC, including luxurious spas and swanky rooftop tubs for your next vacation
If hotels with indoor pools aren't your top priority when picking a temporary residence in NYC, they should be. There are two things that are notoriously hard to come by here: nice public swimming pools and space in general. The former is often the sign of a great hotel, along with ultra-luxe hotels with spas or the policies of pet-friendly hotels, and these luxurious Manhattan pool scenes within the confines of equally inviting interiors will carry you through the dark, cold times between the warm-weather months. Read on for the best indoor hotel pools in NYC (for when you can't make it out to hotels on the beach).
RECOMMENDED: Full guide to the best hotels in NYC
Best hotels with indoor pools in NYC
Want a hotel with a jacuzzi?
Hotels with Jacuzzis in-room and on rooftops in NYC prove that amenities don't get better than bubbly mini spas