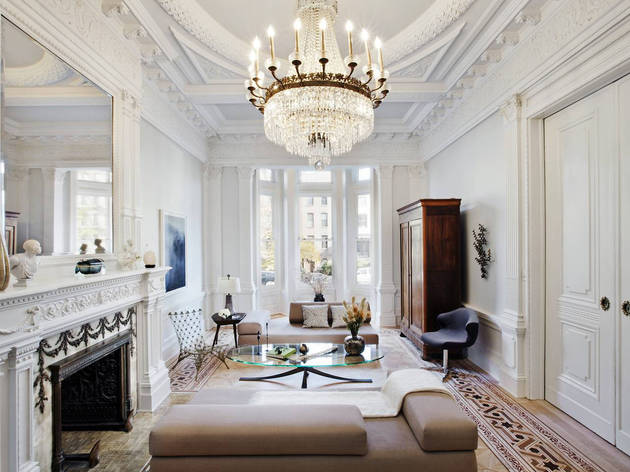 The coolest Airbnbs in New York City
Stay in a modern Tribeca loft, chic Brooklyn brownstone or another one of the best Airbnbs in New York City
For someplace to stay with a little more character than the typical hotel, book one of the best Airbnbs in New York City. This list includes something for every budget and neighborhood, from Brooklyn Airbnbs to modern Tribeca lofts. Not to mention every sense of style, ranging from sleek minimalism to boho chic to mid-century modern. Whether you're a first-time visitor coming to town to see all the top New York attractions or a lifelong city dweller in need of a relaxing staycation, one of the coolest Airbnbs in New York City would make an ideal crashpad.
Note: please check the latest travel guidance before booking your trip
RECOMMENDED: Full guide to the best hotels in NYC
This article includes affiliate links. These links have no influence on our editorial content. For more information, click here.
Best Airbnbs in New York
Airbnb
You want a bit of room to breathe in the city? This gorgeous Old Howard Beach spot will give you plenty of that, with some beautiful views out across the water. You're just five minutes from the subway and around 15 minutes Rockaway Beach, which you'll definitely want to check out. But really, just look at it! Lovely.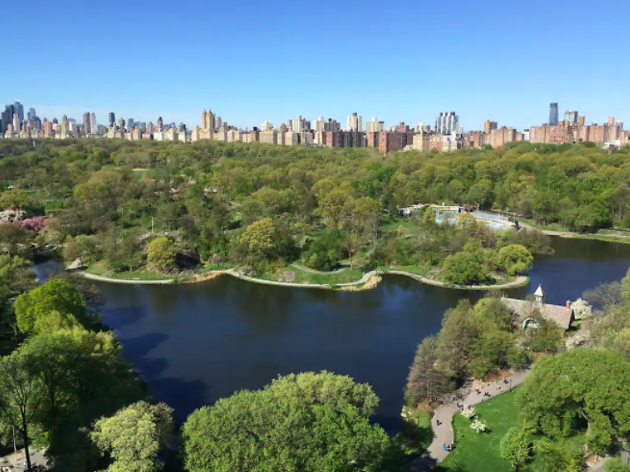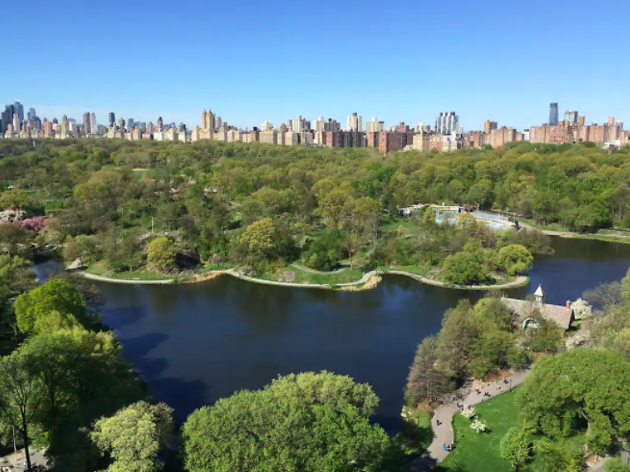 Photograph: Courtesy Airbnb
The Central Park viewpoint
Just look at that vista! Awesome. Really quite awesome. You can imagine yourself gulping down those views right? Sure you can. This cute studio apartment is intriguing inside but don't get too attached to what you see in the pics. You see, the furnishings and artwork change 'with the seasons', with the owners liking to mix it up a lot. We can behind that.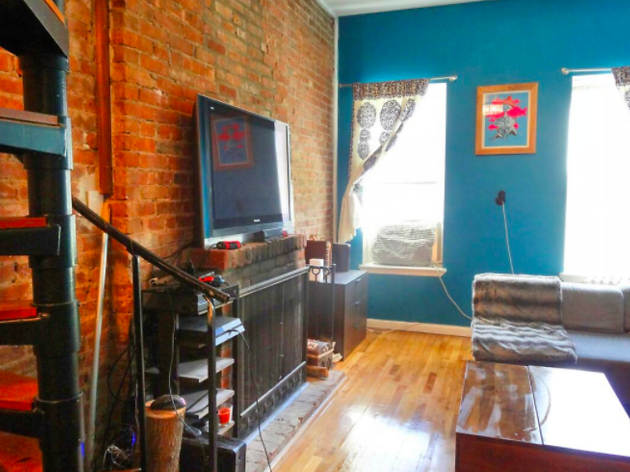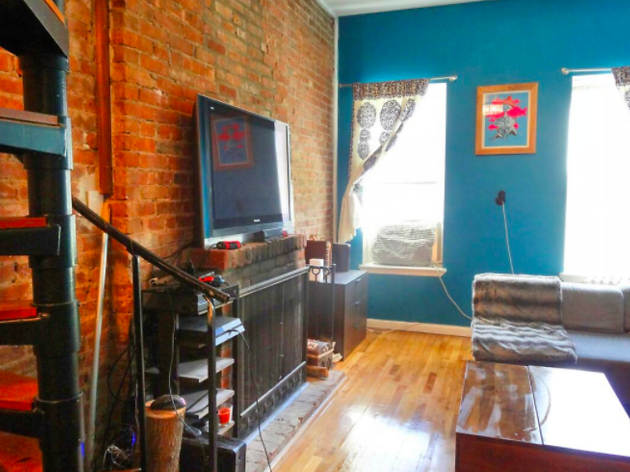 Photograph: Courtesy Airbnb
A Chelsea duplex with a terrace
Close to the banks of the Hudson, right in the heart of Chelsea, the location here is a cracker. But you know what? It's ace inside, too. Thanks of course to some cool fixtures and fittings (including a gorgeous spiral staircase) and a very cute little terrace offering some jaw-dropping views of the street below and beyond.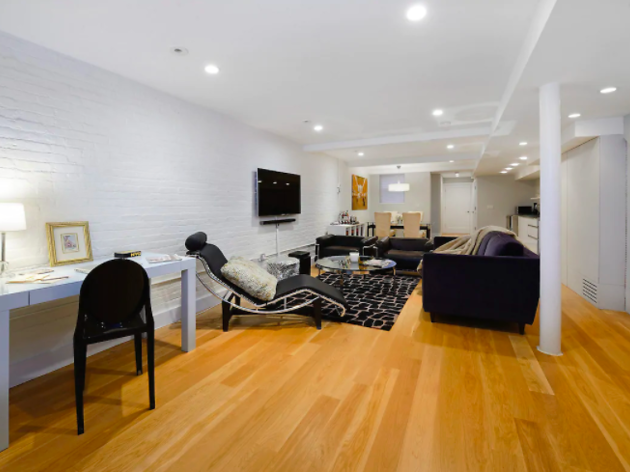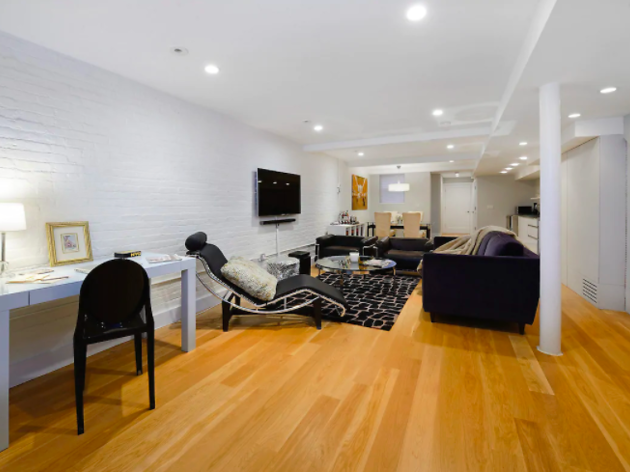 Photograph: Courtesy Airbnb
Want to step away from the throng a bit? This classy spot is on a quiet residential street but the great news is that there's a lot of fun in easy reach, too. There's a thriving little neighbourhood within a short walk but you've got great access to the city, too. Jumping on the ferry into Manhattan is as easy as pie.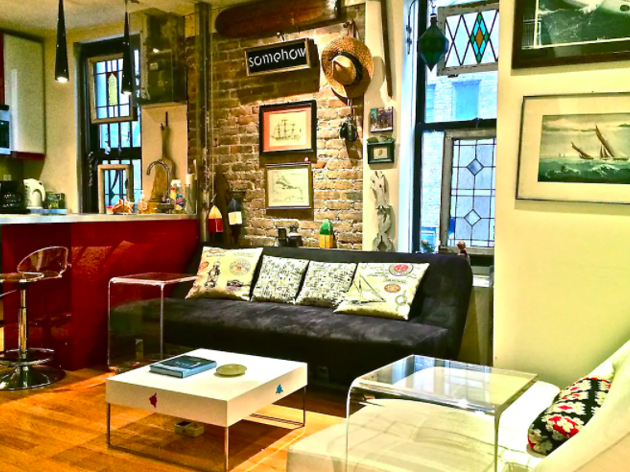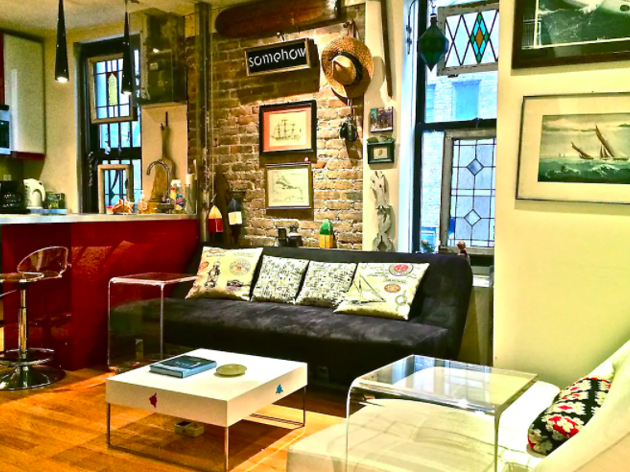 Photograph: Courtesy Airbnb
Well, if you're staying in New York you might as well stay in the East Village right? Restaurants, bars, music venues, general buzz, it's all here. This charming condo is close to the L line subway so you can jump on that for further exploration of the city but really, you might as well just dig right into this part of town. This is where it's at you know?
Photograph: Airbnb
Lower East Side Loft With Panoramic Views
If you're willing to spend, this one-bedroom unit will run you $2,000 a night. But the truly unique loft, which has exposed brick walls and a whopping 30 windows, is an incredible (and large) space with 360-degree views of multiple landmarks including the Empire State Building, Brooklyn Bridge and East River. A common roof deck is the cherry on top.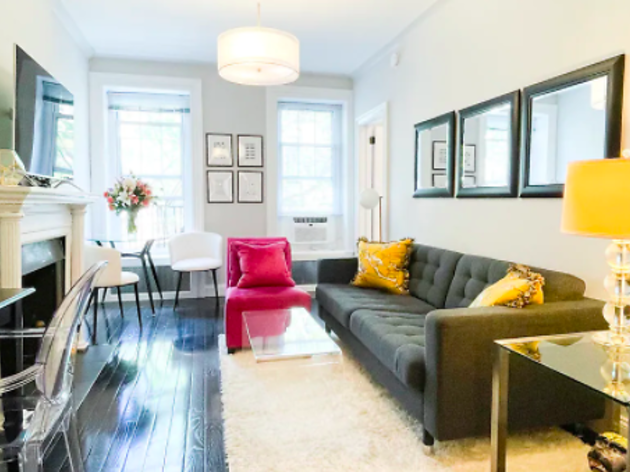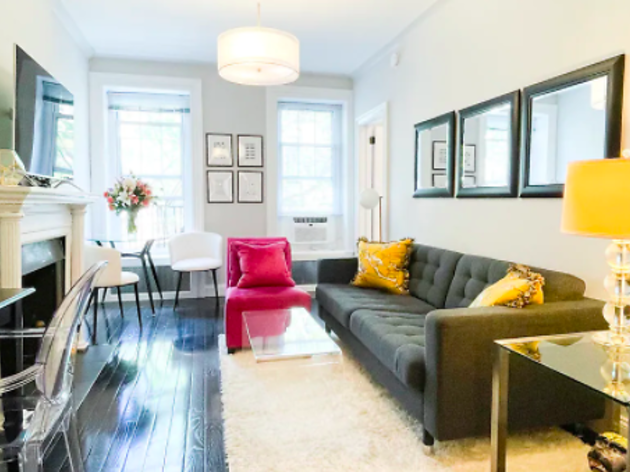 Photograph: Courtesy Airbnb
Entire flat close to The Met and Central Park
Pet-friendly, smart-access, super-secure, stunning location close to Central Park, beautiful innards... this one's a corker. Oh, and there's maid service every week. And, well, just look at it – this is the place for a luxe New York stay. Did you see the floor-to-ceiling marble in the bathroom btw? Pretty cool.
Still looking for somewhere to stay in NYC?
Venture across the river for a stay at one of the best hotels in Brooklyn
Best selling Time Out Offers