Heads up! We're working hard to be accurate – but these are unusual times, so please always check before heading out.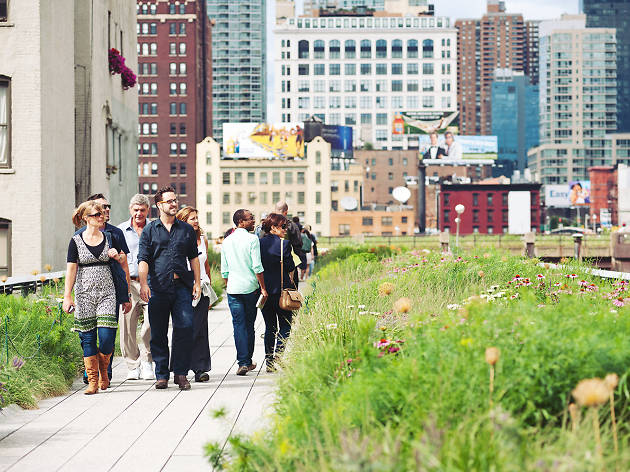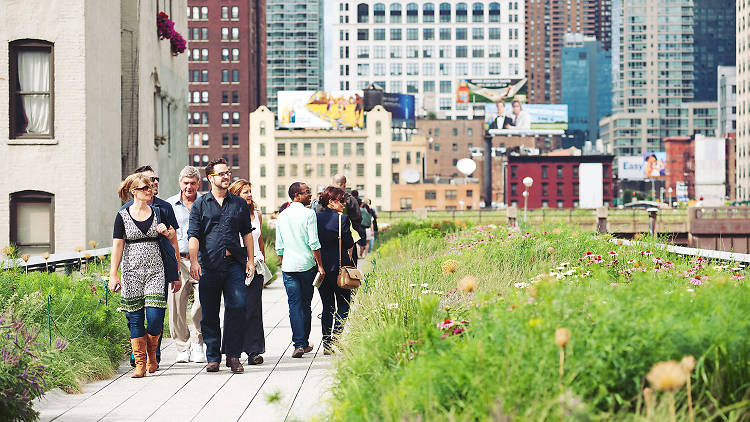 The best NYC tours and walks
Get the most out of your visit with our guide to the best tours in NYC, from sightseeing buses to popular walks
Whether you're in the Big Apple for a week or a weekend, this selection of the best NYC tours will help you make the most of your visit. From guided walks around the best New York attractions to biking the beautiful parks, there's something for everyone. History buffs can take in the city's architecture, while culture vultures can be guided through the the top art museums in NYC. A few of these tours even offer behind-the-scenes access to usually off-limits spaces, AKA secret New York. Whatever you're looking for, our round-up of the best tours in NYC has you covered.
RECOMMENDED: Full guide to things to do outside in NYC.
Best NYC tours and walks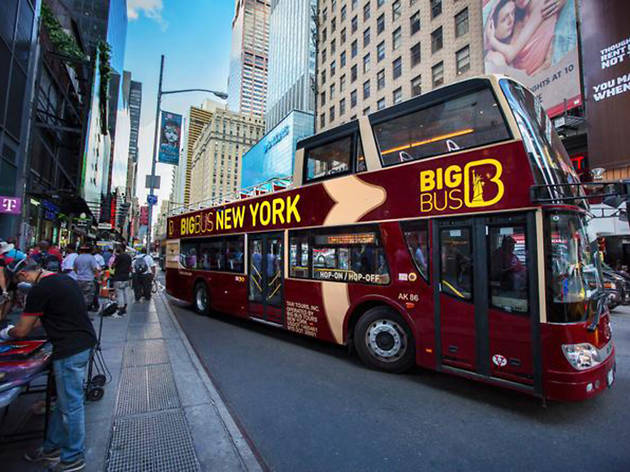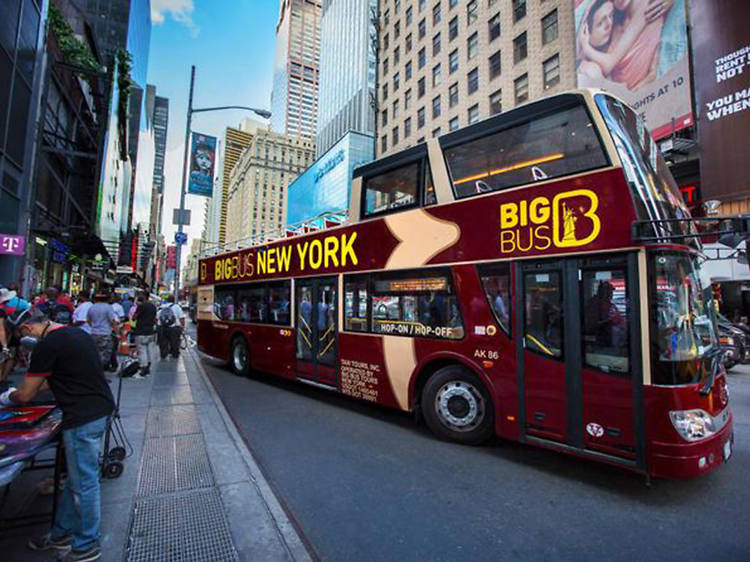 Photograph: Courtesy Big Bus New York Hop-On Hop-Off Tour
1. Big Bus New York Hop-On Hop-Off Tour
The quintessential city tour of all tours, hop-on hop-off's get some major props for ease, accessibility and price. Map-reading and subway-taking not your strong suit? No worries—even the most directionally-challenged traveler can enjoy a Big Bus Tours, condensing a sightseeing fest including thirty landmarks into one trip. Be sure to watch out for famous points of interest as you go with the aid of a live tour guide (and go-to know-it-all about New York attractions). And if something catches your eye? Just hop off—simple. Choose from routes running in downtown, uptown, Harlem and Brooklyn and get from Wall Street's Charging Bull statue to the green meadows of Central Park with ease.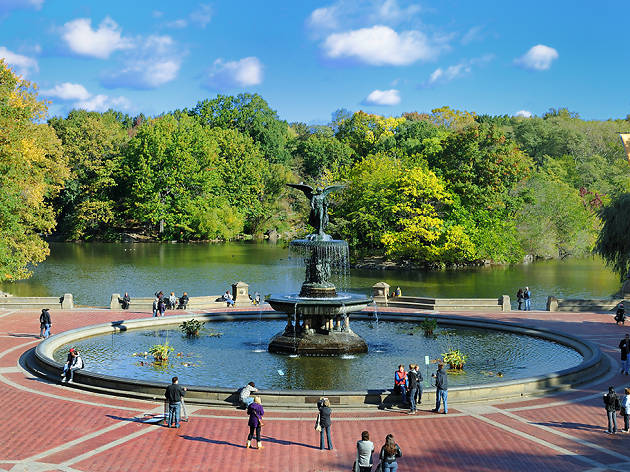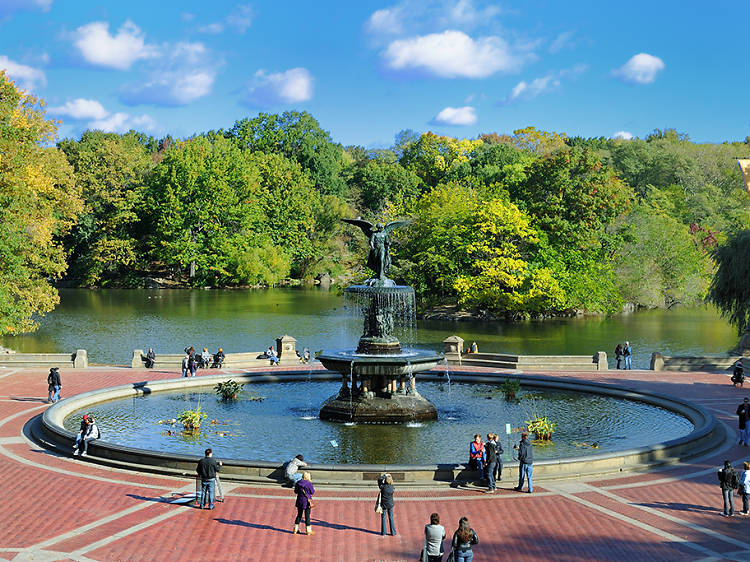 Photograph: Shutterstock/Sean Pavone
2. Small Group Central Park Bike Tour
You'll cover much more of Central Park's 843 acres of meadows, woods and ponds on a bike than you ever could on foot. Meet up with the guide from Central Park Tours Inc. to pick out your wheels for the day, then set off from the south end of the park. You'll spy iconic landmarks, plus a few lesser-known gems. And since the tour is always capped at just eight people, you'll have plenty of opportunities to ask questions along the way. (Oh, and you know, fitness, too).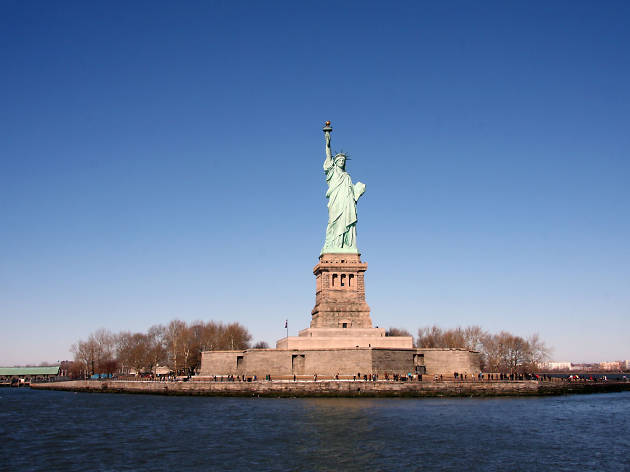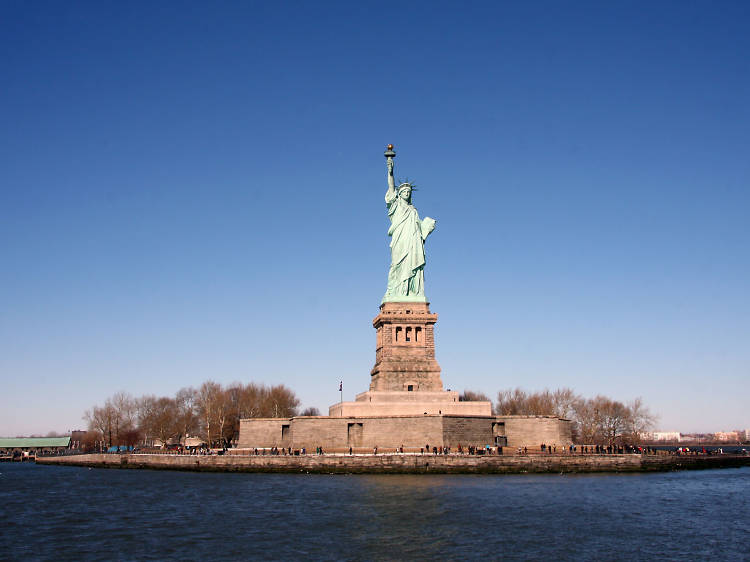 Photograph: Shutterstock
3. Circle Line: New York Landmarks Cruise
As far as skylines go, Manhattan's is a hard one to beat. There's the Statue of Liberty leading the way from Ellis Island, Brooklyn Bridge showing off its architectural beauty and the the Empire State standing tall – all of which make for a stunning view from the water. Sail around New York harbor on the Circle Line cruise, which heads up the Hudson, as well as rounding the Brooklyn bay areas.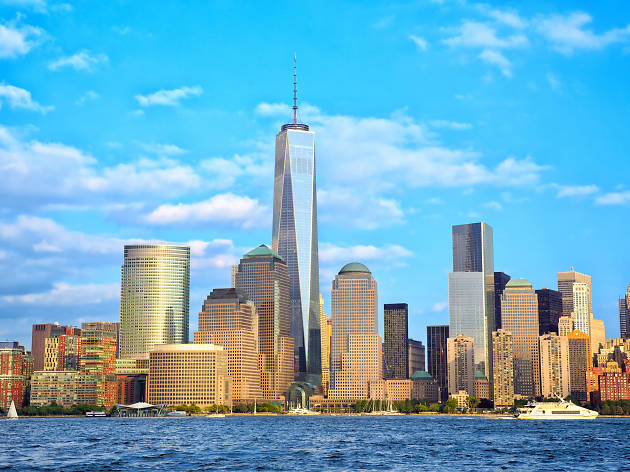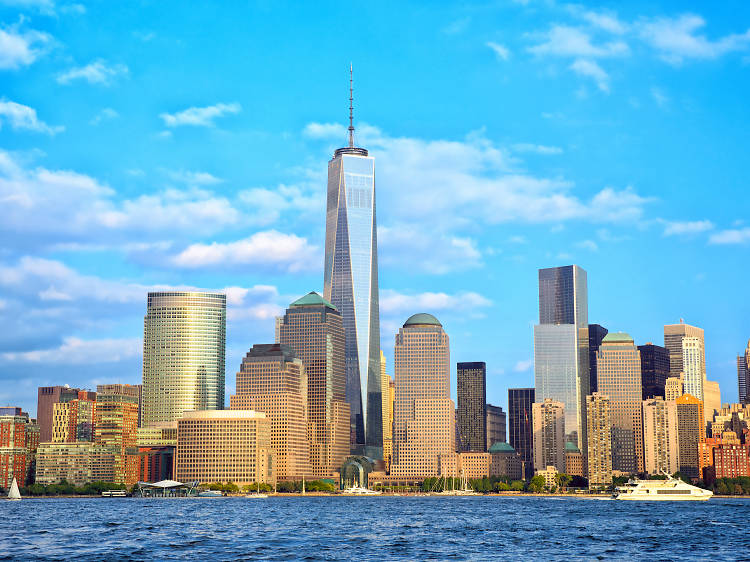 Photograph: Dibrova
4. 9/11 Memorial and Ground Zero Walking Tour
Remember the lives lost during the tragedy that was 9/11 by visiting the site where the World Trade Center once stood. Now known as Ground Zero, your guide will share facts, figures and real life stories with you. Starting at City Tales Sightseeing, you'll also stop at the Fireman's Memorial, twin reflecting pools, One World Observatory and St Paul's Chapel.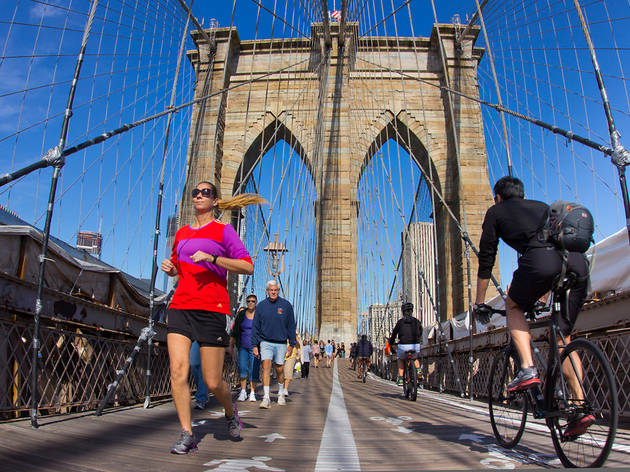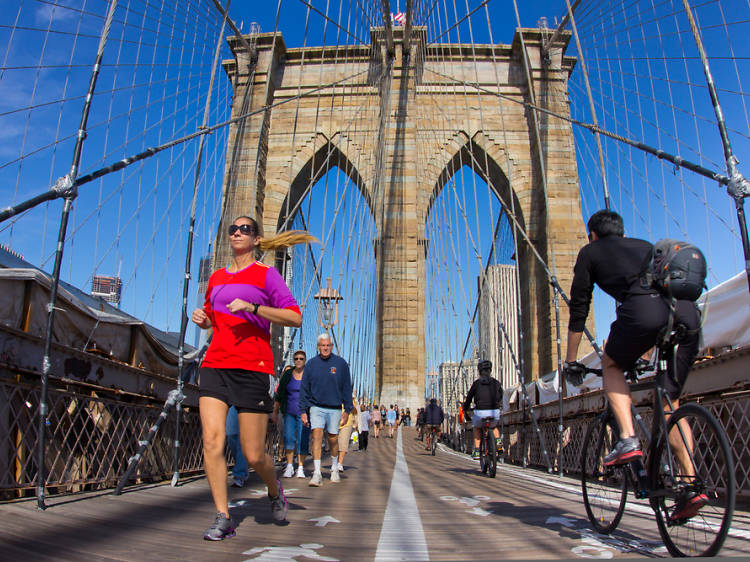 Photograph: Shutterstock
5. Brooklyn Bridge Bike Tour
Boasting some of the most jaw-droppingly spectacular views in the city, the Brooklyn Bridge is a beacon for snap-happy tourists. But don't let your only experience of this stunning structure and its incredible views be through the view finder of your camera. Put the gadgets down and take a bike ride across the bridge to really soak up the scenery. This 'Bike and Roll' tour takes about three hours, running at a leisurely pace with plenty of time for photo stops.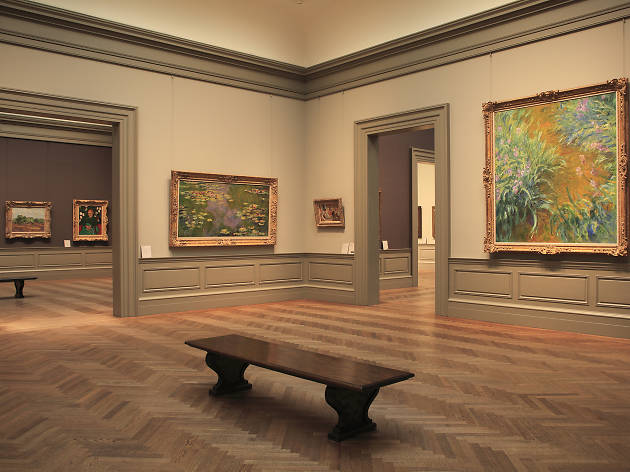 Photograph: Wendy Connett
In 2017, a record-setting 7 million people visited the Metropolitan Museum of Art's three locations. It would, then, be a slight understatement to call the galleries "crowded." If you'd like to take in the museum's world-class collection of masterpieces in a little more peace and quiet, sign up for this exclusive tour that lets you visit the museum's Fifth Avenue location before opening time. Stand in suitable silence in front of the spectacular "Temple of Dendur" and have the freedom to take in El Greco's masterful "View of Toledo"; without having to jostle for a spot and feeling like it's time to move on. This tour comes with a hefty price tag, but it's a rare behind-the-scenes look at the city's most encyclopedic art museum that is worth every single penny.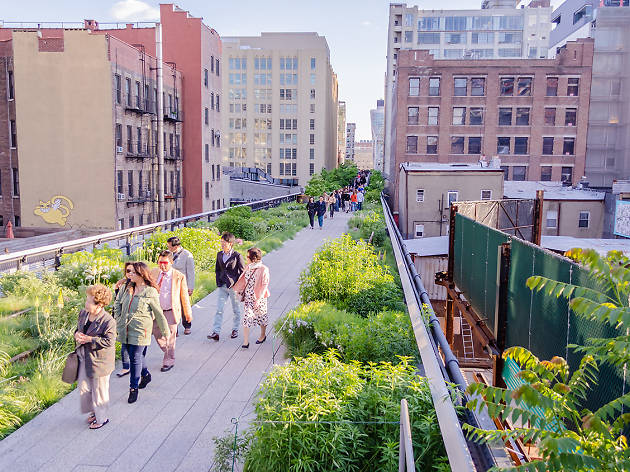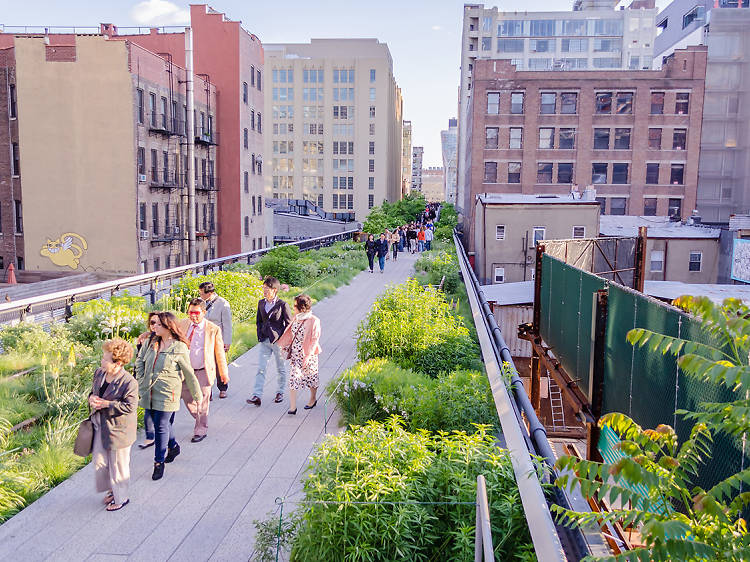 Photograph: Shutterstock
7. High Line and Chelsea Walking Tour
What started life as an unremarkable elevated railway is now famous across the world and one of New York's most photogenic landmarks. The High Line is a public park, rotating art gallery and perennial tourist attraction stretched, as the name suggests, high over the bustling city streets below. Take a two-hour walking tour hosted by New York Tour 1 to explore the full span of this green oasis and take in the architecture and unique history of Chelsea and the Meatpacking District. Make sure you save some time to shop in Chelsea Market afterwards!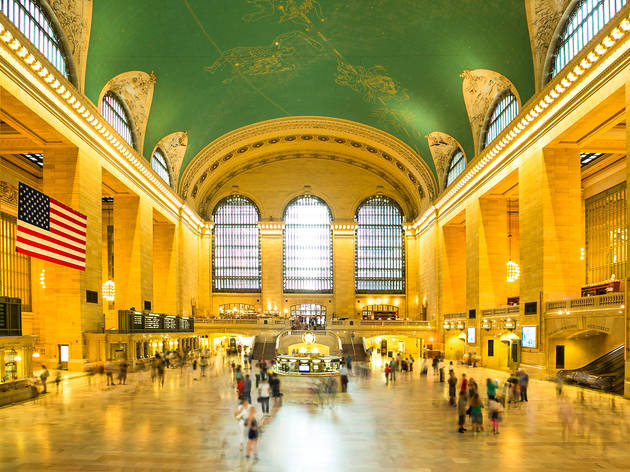 Photograph: Shutterstock
8. Small Group Walking Tour of New York City Architecture
Times Square, the Chrysler Building, Grand Central Terminal, the New York Public Library, Tudor City: all these world-famous architectural landmarks share space on Manhattan's 42nd Street. On this three-hour tour of Midtown, you'll wander the much-storied thoroughfare with a local expert. Take in the sites and spot examples of Art Deco, Beaux Arts and International Style architecture and learn how each style ties into the city's history.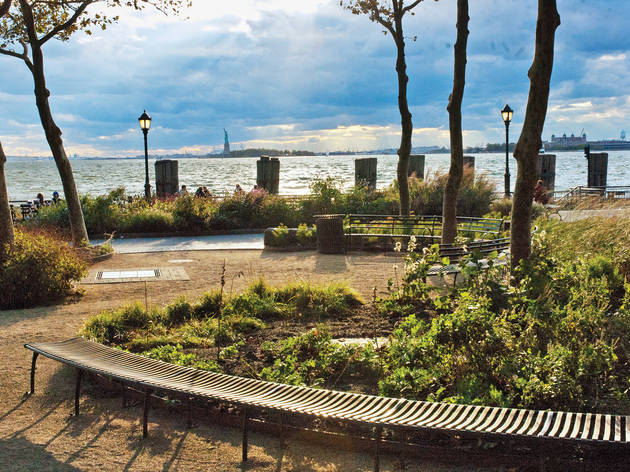 Photograph: Lauren Foy
9. Tip of Manhattan Bike Tour
With the exceptions of Wall Street and the National September 11 Memorial, somehow the area south of 14th Street seems to miss mass tourist attention. Don't skip this part of town, though, as it's the epicentre of downtown cool. Explore Greenwich Village, the Lower East Side and the Financial District on this three-hour bike ride around the southern tip of Manhattan.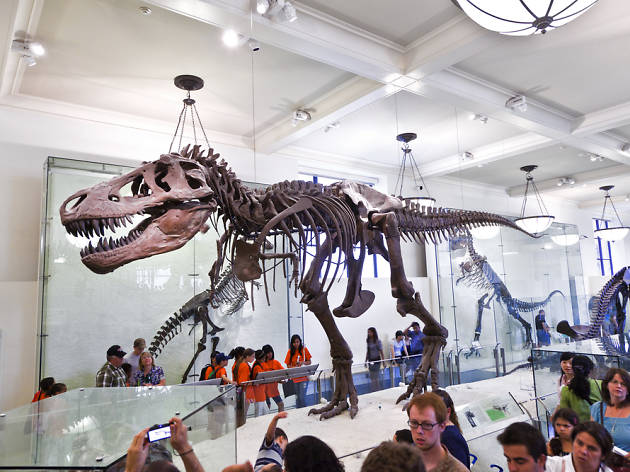 Photograph: Courtesy Jorg Hackemann / Shutterstock.com
10. Renegade Tour of the American Museum of Natural History
With over 1.6 million square feet of exhibition space, navigating the American Museum of Natural History on your own can feel like a bewildering task. That's where this high energy, unconventional tour comes in. In only two hours, you'll be whisked round the highlights, get a crash course in biology and even discover some of the museum's secrets.
Designed by Cass Gilbert and built in 1913, the Woolworth Building was once the world's tallest building and famed for its Gothic Revival exterior and sumptuous lobby. The only problem? For years, visitors were barred from entry - only tenants were permitted to walk on those opulent marble floors. Thankfully, architecture and history buffs are now free to marvel at the Byzantine-inspired mosaic ceiling, Gothic-style bronze tracery and sculptural grotesques on guided tours. Plus, if you're a film fan, you might also recognise that this location has been used in several flicks— from Singin' in the Rain and The Great Gatsby to Fantastic Beasts and Where to Find Them.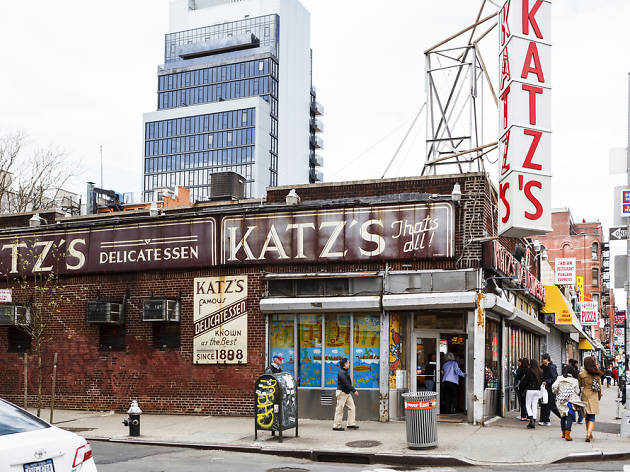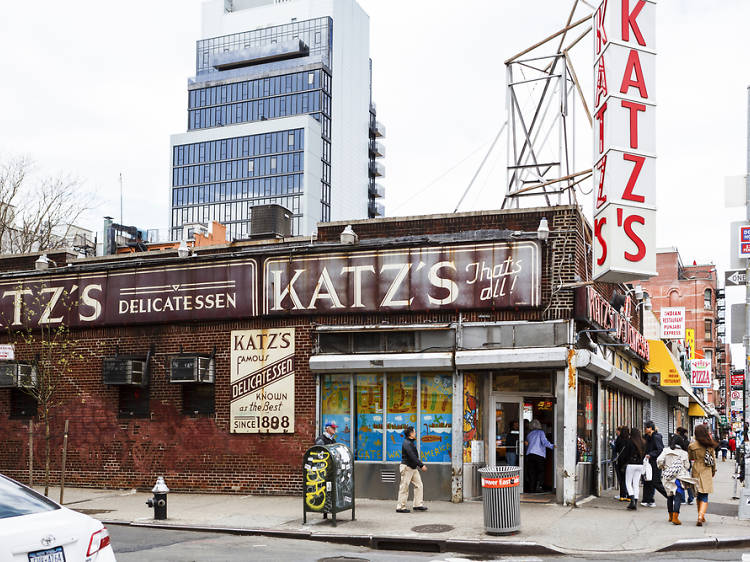 Photograph: Shutterstock
12. Lower East Side Food and Culture Tour
The Lower East Side's culinary scene is as vibrant as its culture, It's impossible to seperate the two: as different immigrant communities moved in over the decades, each brought the foods of their homelands with them. Thesedays, you can find everything from knishes to stroopwafels to fresh mozzarella within a few blocks. This three-hour walking and eating expedition around the nighbourhood lets you taste all the foods it has to offer - and learn about their origins.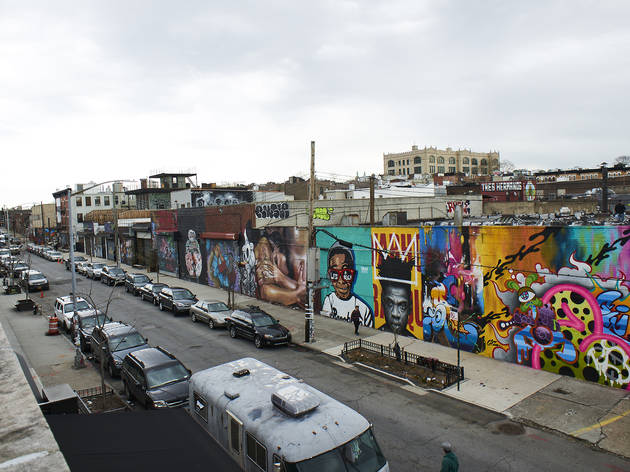 Photograph: Kyle Dorosz
13. Alternative New York Street Art Tour
There's much more to art in New York than just the paintings, photography and sculptures exhibited in its many prestigious museums. Graffitti started life in the Big Apple and NYC remains at the very forefront of the street art world to this day. Discover some of the city's very best outdoor artworks and murals on an Inside Out Tour of either the Lower East Side or Bushwick and Williamsburg. You won't find these artists hanging in any gallery. Yet.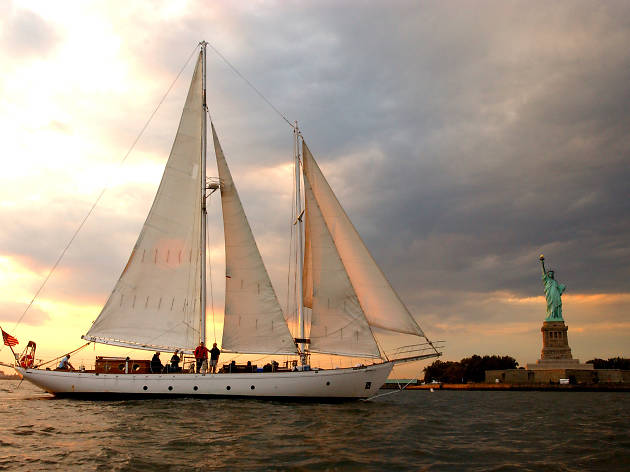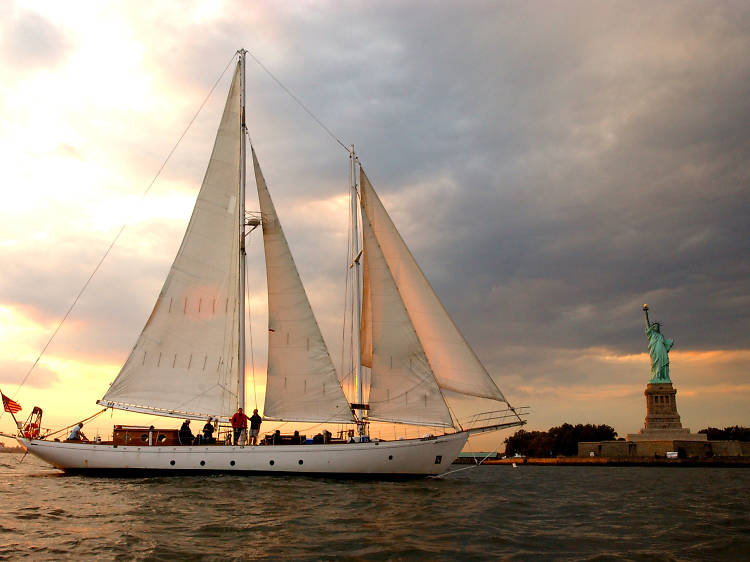 Photograph: Courtesy Manhattan By Sail
14. New York City Lights Sail
There's only one one thing more spectacular than New York's skyscrapers glimmering in the sun - the famous skyline dramatically lit up against the night sky. Board the Shearwater for a cruise around the harbor after dark. The 90-minute trip is a great way to get awe-inspiring views of the city and a much-needed moment of calm out on the water.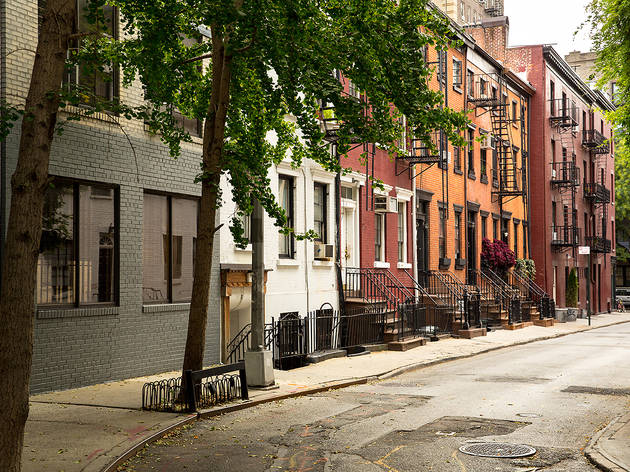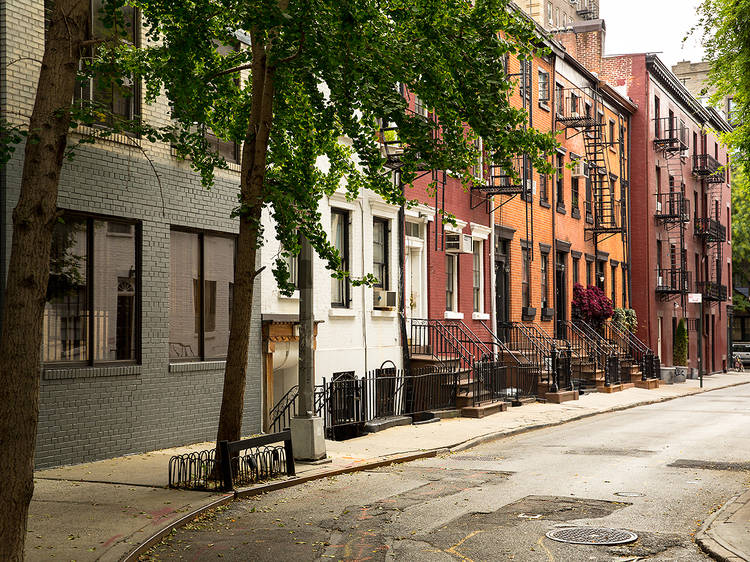 Photograph: Shutterstock
15. Small-Group New York City Ghost Tour of Greenwich Village
You'd never know it from the looks of Washington Square Park, but Greenwich Village has a sinister past. At the northwest corner of the park is the Hangman's Elm, one of the oldest trees in the city and the site of at least one public execution. Master of horror Edgar Allan Poe once lived in the neighborhood and rumor has it that artist John La Farge still haunts the nearby Church of the Ascension. Delve into the neighborhood's gruesome past on this two-hour ghost tour.