The Black Party in NYC
Here's what you need to know about the Black Party in NYC, the world's largest kink and fetish party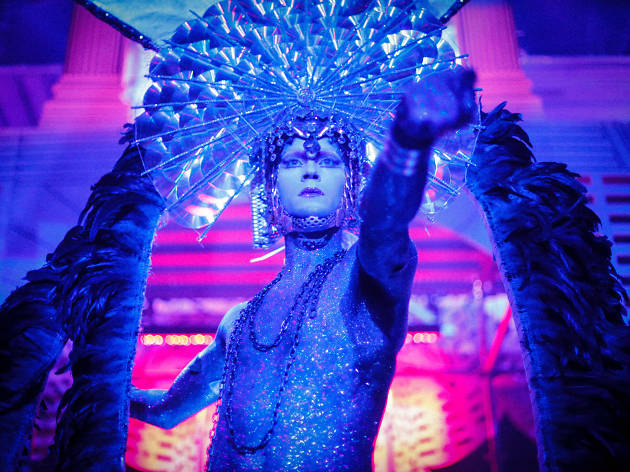 The Black Party in NYC is one of the best things to do in spring, and over 5,000 of the city's most daring men will bring their wildest, skimpiest, and kinkiest looks. The all-night and day blowout is one of the best gay parties of the year. Setting up shop for its second time in Brooklyn, the 37th edition of this fetish fest promises high-flying aerial sex stunts, "strange" performances and an endless supply of leather.
What is the Black Party in NYC?
The Black Party is NYC's biggest attended gay party that features contemporary gay erotic art, culture and performers.
When is the Black Party in NYC?
The Black Party begins at 10 PM on Saturday, March 19, 2016, and continues until Sunday, March 20, 2016. The theme for Rites XXXVII is SUBmerged, so expect phallic submarine imagery, performers dressed like freakish mermen and plenty of naughty pirates at this nautical night. You can dress in full fetish gear or as you are, so long as you feel sexy and don't make an ass of yourself. But if you're looking for a fresh harness, check out our guide of places to shop for fetish gear in NYC.
Where is the Black Party in NYC?
This year's high-kink bonanza will rent out a massive warehouse space at 1260 Atlantic Ave, Brooklyn.
Black Party NYC
Black Party NYC photos
Past Black Party NYC Weekend coverage