Heads up! We're working hard to be accurate – but these are unusual times, so please always check before heading out.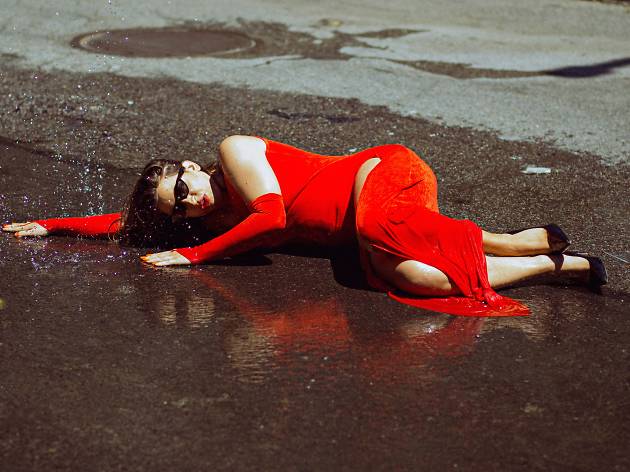 Charlene is taking over the planet
Brooklyn Drag queen Charlene talks Bushwig, RuPaul's Drag Race and queer identity
Like comic book characters, drag performers must often negotiate dual identities: civilians by day, superheroes by night. But in the case of the city's most charismatic performer, there is only one Charlene.
If you've seen a drag show in Brooklyn over the last few years—at beloved dives like the Rosemont, Metropolitan or Macri Park—you've likely been drawn to a hard-partying powerhouse in a flimsy bikini and Timberland boots. The mononymous trans performer and activist is the living embodiment of the Brooklyn drag aesthetic: Raw, low-budget, highly self-aware. At last year's Bushwig drag festival, she was crowned the first ever Miss Bushwig—a "nepotistic honorarium," in her words, that further solidifies her status as a crown jewel in this historic drag era.
While drag's spectacle of transformation often presupposes the mere mortal and the diva, Charlene affirms a single cohesive identity: She is the superstar at all times, no matter the consequences. In eliminating the divide between person and performer, she recalls the movement's forebears like Sylvia Rivera and Marsha P. Johnson—trans women who identified as drag queens before a fuller identity lexicon developed. At the same time, she looks to a future in which binaries of gender and self will be obsolete. In NYC's drag scene, the nexus of artifice, its most iconic performer isn't performing at all.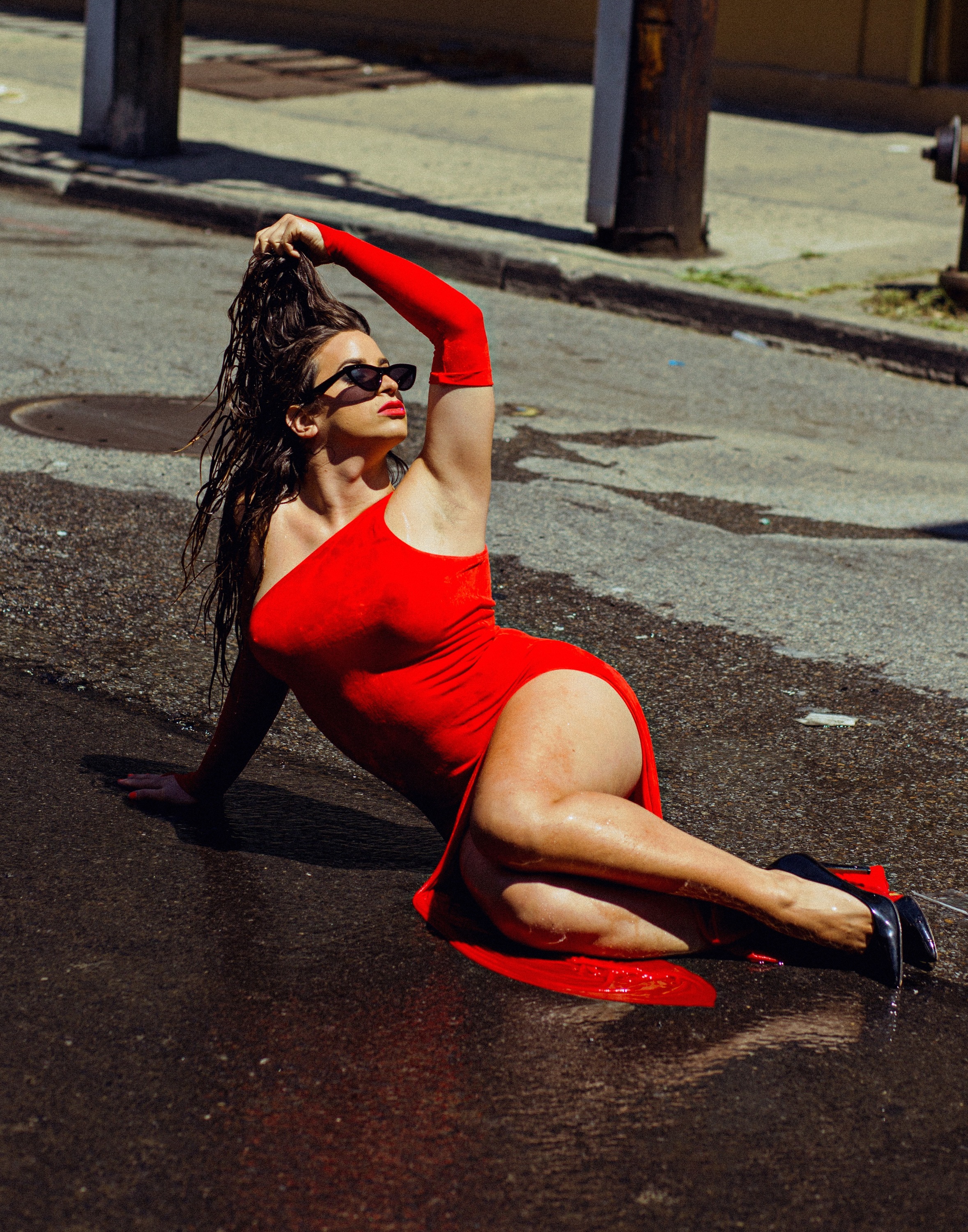 Photograph: Lia Clay
A classic Charlene performance: An Instagram video of her, in a bikini with very little makeup, launching herself into a kiddie pool in a Brooklyn yard, flipping wet hair at adoring fans. They throw her tips directly into the water. She doesn't care. When she's performing, she doesn't care about anything.
The aesthetic of contemporary drag was cultivated in Brooklyn, then unleashed on the world by queens like Sasha Velour on RuPaul's Drag Race. The standard of the form is at an all-time high, and NYC queens are showing the rest of the world how it's done, engineering their own mash-ups, constructing complex costume reveals and pounding the stage with Olympic-level gymnastics. But Charlene's numbers are simple, high energy and stunning. Though she's no stranger to pyrotechnics and stunts—like drinking a cocktail of testosterone blockers and tequila onstage—her spectacle requires no embellishment: She bares her soul—and usually her body—effortlessly. As we spoke on the stage of Brooklyn Bazaar, I kept forgetting that she was stark naked.
"I'm not fearless," she says. "I just face my fear head on. Being afraid didn't work; I did it for a really long time. It only holds you back, so you have to wave your dick at it." Which she does. Often.
Charlene has been on the scene for years, but it feels like she's truly on at this moment. "My proliferation in drag has been the proliferation of my life," she noted. The trajectories of Charlene and fringe Brooklyn drag are also linked: What was once a messy, fuck-you experiment is now an institution with the power to change the industry of drag. And they're hitting their zenith.
The annual Bushwig festival—the weekend-long haute milieu of Charlene and other Brooklyn drag innovators—is now a global entity, with satellite festivals in Mexico City, Berlin, New Orleans and beyond. Horrorchata, its cofounder, is finally recognized as one of the artform's powers that be. Since 2012, over 750 queens have taken the Bushwig stage. But in its six years of existence, Bushwig has never lost its spirit. Rather, the festival acts as what Charlene calls a "direct foil" to the more family-friendly, merch-focused RuPaul's DragCon, also held in September. For Charlene and her sisters, drag is still dangerous and dirty. "We don't have the fucking kids or straight consumers running around. We have a huge crowd of thousands, and everyone is gay."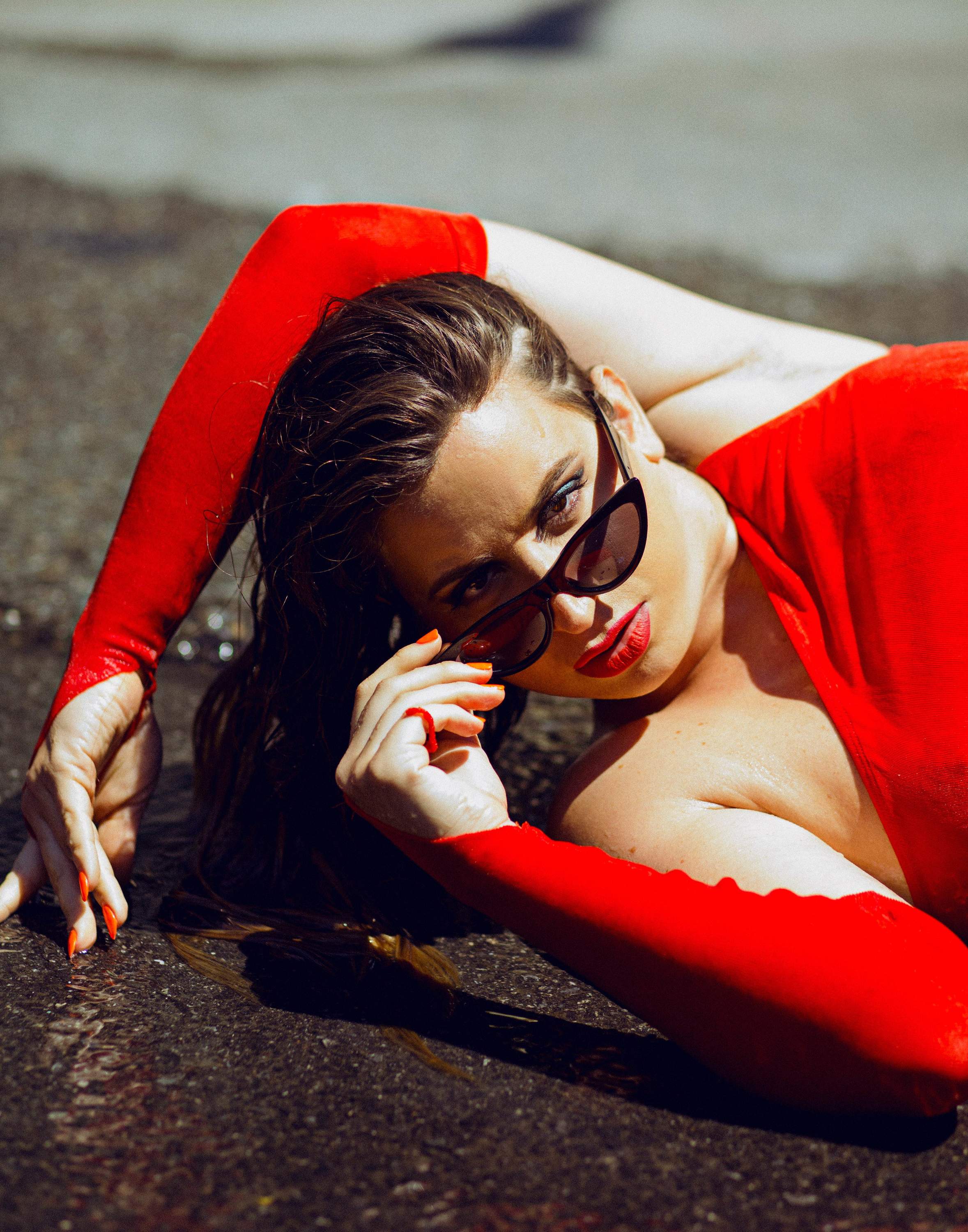 Photograph: Lia Clay
Similarly, Bushwig's global expansion isn't about making money; it's about spreading opportunity. "There needs to be festivals happening in all of these hubs where drag is catching on. It's the communal idea of a festival: Everyone who performs in Brooklyn is at Bushwig. Everyone."
Of course, Charlene affirms that Brooklyn's current gilded age comes from natives like Aja and Thorgy Thor gaining fame on Drag Race, inspiring a new vanguard of queens to serve state-of-the art drag in the borough. "Before that," she says, "we were just wasted and having fun. There's a caliber of drag we really didn't see from 2012 to 2016 in Brooklyn. So, as part of my generation of Brooklyn drag—the big-bang nativity moment we had in Brooklyn from 2013 to now—I feel like an auntie in that way. So my mind-set, especially performing in a lot of the bars with the kids who are working now—who are really fucking good—is kind of like 'kiss the ring.'"
Earlier in 2018, RuPaul caused a controversy when he suggested that trans women may not always have a place in his TV drag competition. Charlene penned an erudite response for BuzzFeed, proving that she's always willing to fuck with authority when it counts. "It's not just that the fame and success that comes to a queen after appearing on Drag Race is being withheld from trans women who want their slice of the pie," she wrote, "it's that trans women baked the pie, and RuPaul sold it to straight people."
Charlene knows that her time in the spotlight has only just begun. And she is ready.
"There's this orgasmic quality to the moment I'm having right now. There was a figuring-out-my-identity phase, a transitioning phase, and then me adjusting to being a trans person, which was in my art. Now, it's like: I'm never having surgery again. This is it, this is what I'm doing. It's like my drag career up to this moment was the curtains slowly opening, and now it's, like, lights up."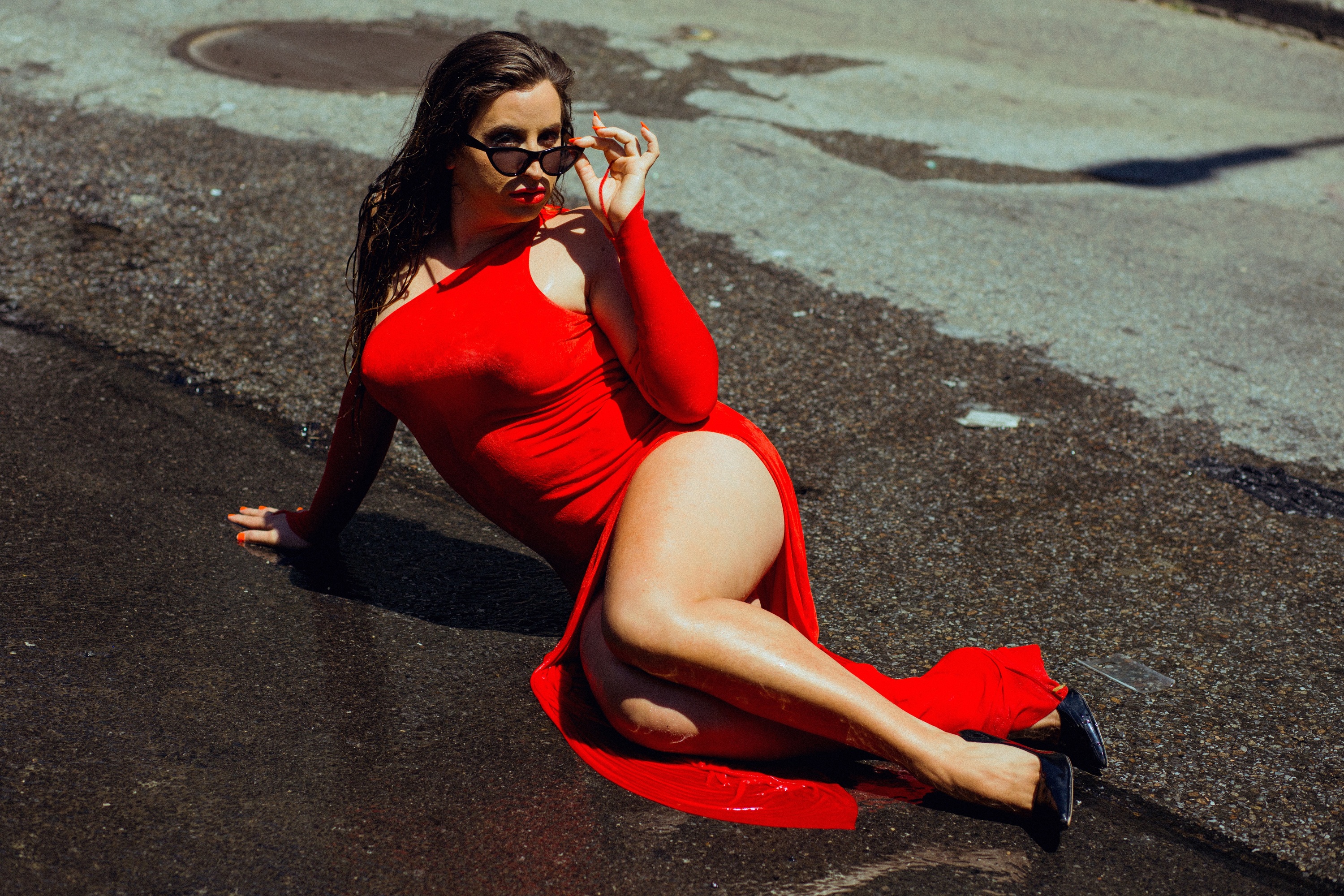 Photograph: Lia Clay
Whether they're holding court at dance clubs, performing at cabaret spaces or ruling Gay Pride, Drag Queens offer everything from impeccable lip syncs to vicious crowd work (often as part of the same act).