The best New York City drag shows and events
Wanna see the city's drag superstars? You'll find them at these excellent parties, performances and shows.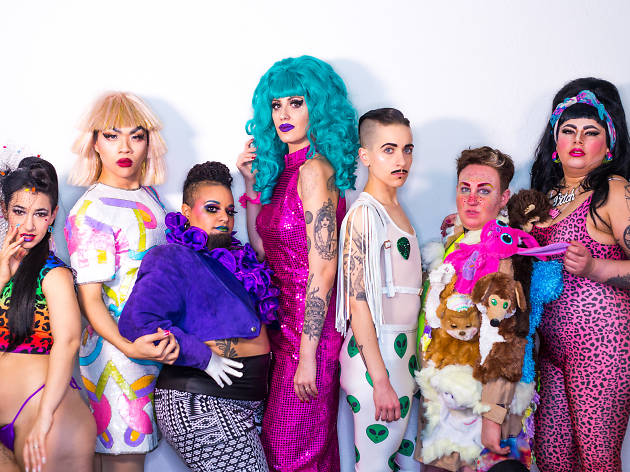 New York is, without question, the world capital of the drag arts. Gender-bending superstars from Bob the Drag Queen to Bianca Del Rio have honed their craft on NYC stages, and the scene shows no signs of slowing. These days, you can catch drag queens (often for free) every night of the week onstage at gay bars throughout the boroughs (and in Fire Island), and even on Broadway stages with shows like Kinky Boots serving fierce performances. We've rounded up the best performances to see. Go get your life!
RECOMMENDED: Full NYC drag queen guide
Drag shows and events
We consider ourselves very lucky to be able to party with Horrorchata, Charlene and the other icons of Brooklyn drag at this low-priced monthly kiki. Count on hits from Janet Jackson and Britney Spears and outrageous performances from Bushwig's greatest hits along with DJs like Hannah Lou and Amber Valentine. Serve your look, but prepare to sweat your fake eyelashes right off.
Ask any Brooklyn queer and they're likely to tell you: This is the most wonderful time of the year. Hundreds of drag performers flock to the Knockdown Center for two days of innovative performances, outrageous looks, nasty dancing and community love. A stellar mix of local queens and global superstars comes to play, with acts like Sasha Velour, Aja, Horrorchata, Charlene, Merrie Cherry, Untitled Queen and others hitting the stage. As always, count on excellent food vendors, jewelry and gown shopping and plenty of after-parties. Serve!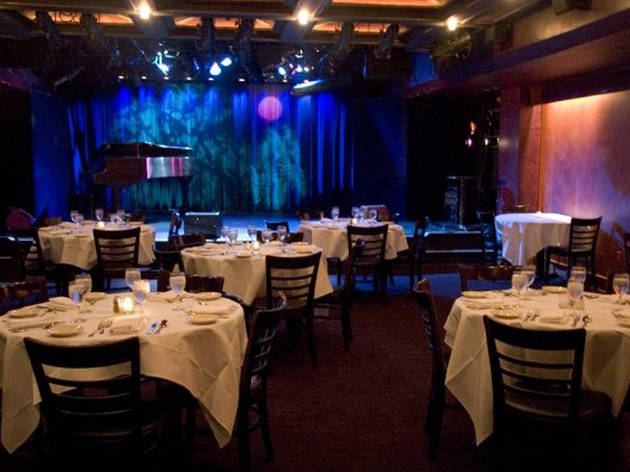 Push your way down 42nd Street and then through the diners noshing on hummus at the West Bank Cafe to plunge into the basement, where a low-ceilinged cabaret setup (lots of round tables, a bar, a postage-stamp-sized stage) hosts singers, comedians, burlesque shows and the occasional performance artist.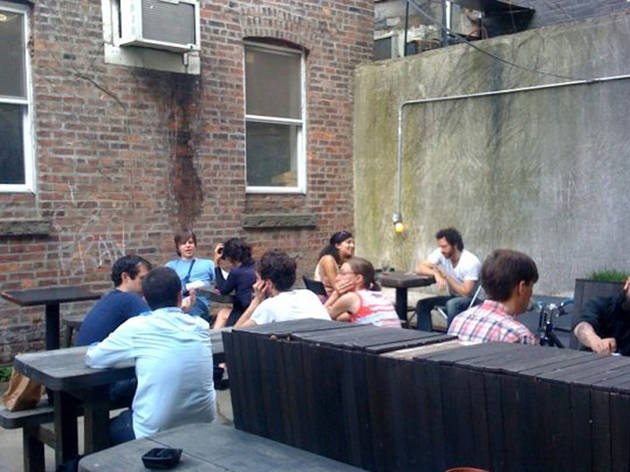 Brooklyn's best drag queens love this spot for a round of karaoke, performing or just a casual nightcap. Hang out in the chill backyard or head inside for a low-key kiki with the city's best performers on any given night.
Once a month, Club Cumming becomes a Joel Grey and Liza Minnelli cabaret fantasia with a live band, outrageous performers and endless surprises. Leave it to hosts Frankie Sharp, Tim Young and Tyler Ashley to escort you to a queer stage paradise you never dreamed of.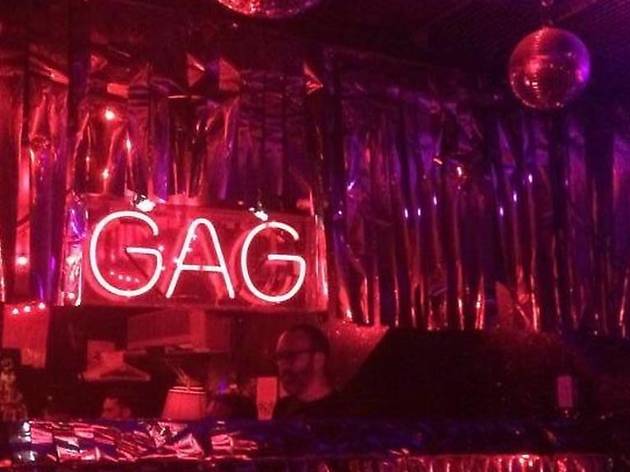 If it's true that one in ten people is gay, and that Brooklyn is home to more than 2.5 million people, then the borough must be crawling with queers. Billyburg cuties can call this place their own. The cozy, 1950s ski-lodge–inspired space, with two fireplaces and exposed-brick walls, is home to a friendly crowd of guys and gals chilling with nightly drink specials at the weekly DJ parties.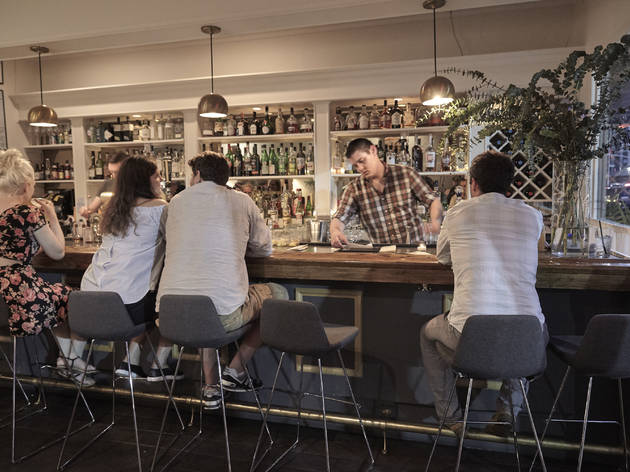 Bushwick's thriving queer rennaissance converges at this laid-back spot, at which low-budget drag, dirty dance parties and backyard hang-outs are always going down. Grab a cheap happy hour special and sit back in the couches; you're certain to make new friends.
Some of Brooklyn's most divine queens unveil their most terrifying geesh for this lit drag night. Lose your mind to filthy, petrifying performances by hosts Qhrist with a Q, Sherry Poppins and DJ Ten Yards along with performers like Emi Grate, Megami D. Vil and Fritzi Fritzi.
Queer drag ensemble and Brooklyn Nightlife Award "Best Burlesque Show" winner Switch n' Play invites you to get gussied up and take in an evening of gender-oblivious drag and burlesque performances at the Branded Saloon. Gag to subversive numbers by femmecee Miss Malice is joined by MiscAllaneous DomTop, Qualms Galore, K.James, Pearl Harbor, Vigor Mortis, Maxxx Pleasure, Nyx Nocturne and others.
Best gay clubs in NYC
LGBT parties in NYC offer something for everyone, from relaxed, mixed shindigs to sweaty dance throwdowns