Heads up! We're working hard to be accurate – but these are unusual times, so please always check before heading out.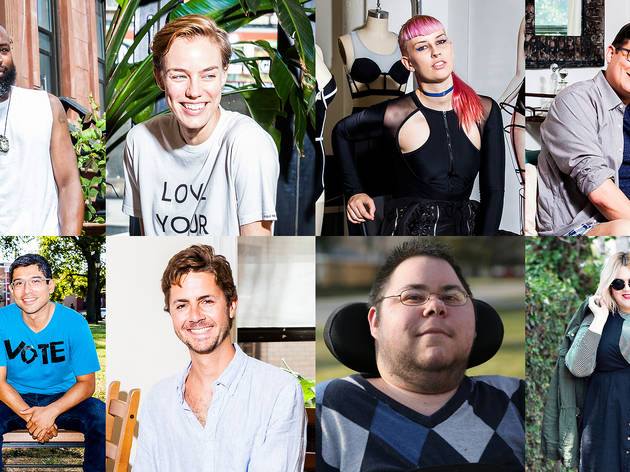 Eight LGBT influencers you need to know
Get to know the activists, artists, writers and performers who are impacting New York's modern LGBT scene
We've come a long way, baby. In looking at what it means to be queer in NYC right this very second, we surveyed the scene—drag queens, writers, activists, fashion experts, politicians, comedians—to come up with a list of notables who are affecting what it means to be queer in New York. Cheers, all.
RECOMMENDED: All state of queer in New York City stories
Eight LGBT influencers you need to know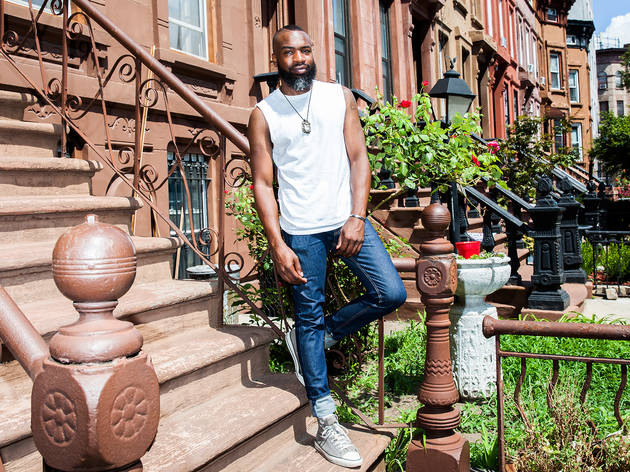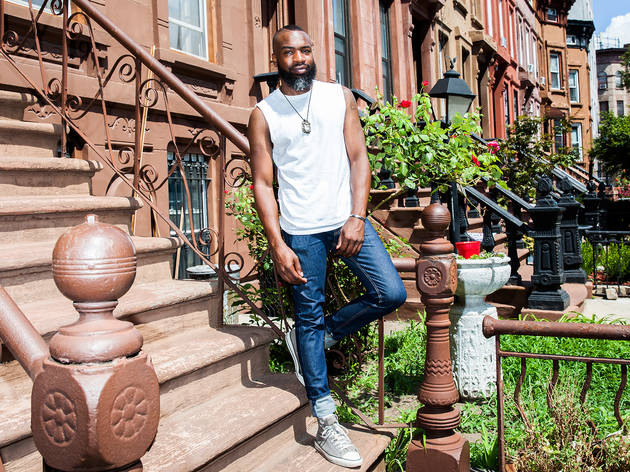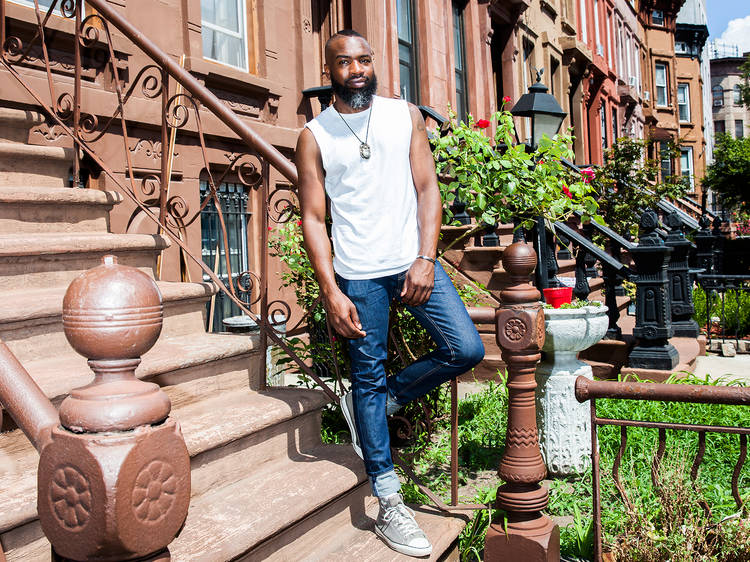 Photograph: David Williams
40, writer, Bedford-Stuyvesant
Who he is: Darnell L. Moore is a busy guy. He's a senior editor and senior correspondent at Mic, where he regularly reports on the movement Black Lives Matter and other progressive politics, and he runs a video series, "The Movement," which spotlights LGBT and race activists. He's also the comanaging editor at The Feminist Wire and is working on a memoir tentatively titled No Ashes in the Fire (because he has so much free time).
His story: "It appeared to me that writing and cultural work, particularly storytelling, were tools for social change. For a big part of my life, I thought I would do academic work. Telling people stories has often been a door to understanding theoretical concepts or at least higher-level things. In shorter words, it's my way to contribute to social change. I use the pen as a form of activism and art. If someone can relate, or a mind can be changed, or someone can be socially awakened, then that makes me feel good about the work I do."
His most rewarding moment: "I once had a young man write me in my Facebook inbox saying he read something I wrote and decided to live. It was a piece about working through my own depression, and he said that it helped him. That was one of the most important moments of my writing career. It made me think, People are listening."

Photograph: David Williams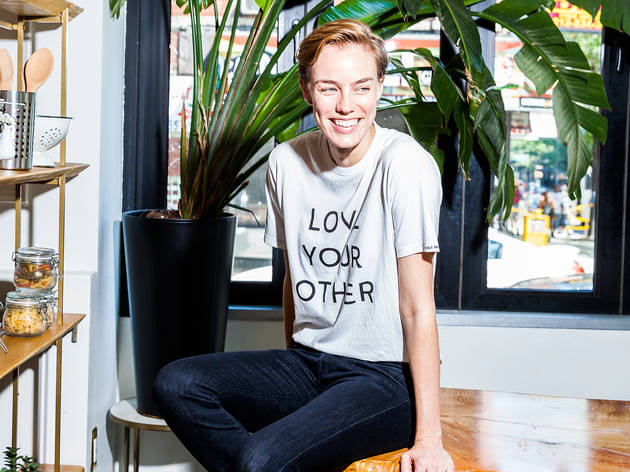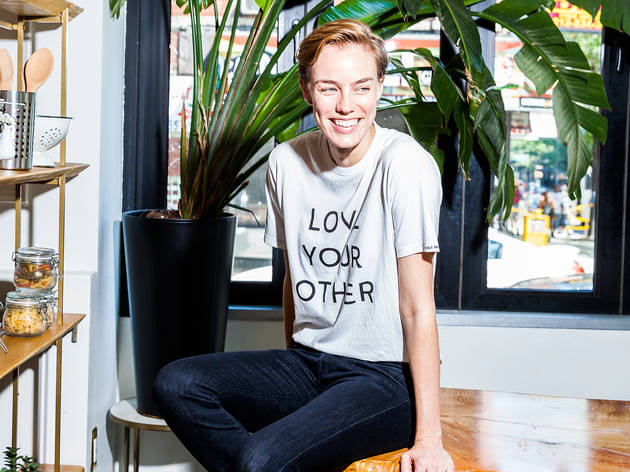 Photograph: David Williams
34, model, Harlem
Who she is: For the past four years, Elliott Sailors has been shaking up the fashion industry, gaining international buzz as one of the first female models in big-name men's fashion shows. And you probably recognize her androgynous, gender-fluid looks, even if you're not plugged into the scene, from photographs by the likes of Ellen Von Unwerth and ad campaigns including H&M's in Times Square last year. This summer, the LGBT activist nabbed a spot as part of the body-diversity initiative All Woman Project, and this month, she joins the New York Fashion Week Queer Runway Show at Brooklyn Museum.
Her story: "I started modeling when I was nine. When I was 19, I moved to New York [from Arizona] to do it full-time. Initially I started modeling because I was excited to travel, meet people and be in big cities—and getting paid to do that sounded amazing. Then when I was 30, I decided that if I was going to do this as my career, I wanted to do something that was true to who I am. I chose to start working in menswear as an opportunity to speak about gender fluidity. I think it's important people understand that in choosing what we wear, in choosing our fashion, we get to declare to the world how it is that we see ourselves. We choose our identity."
Her crowning moment: "When I was chosen to open Vivienne Westwood's men's show in Milan, I went up to her to thank her. When I started talking, she interrupted me and said, 'Oh, you're a girl!' I thought it was really cool because I was not picked because I was a female in menswear and it would be a press moment. She didn't even know I was a girl. I was chosen by how I look."

Photograph: David Williams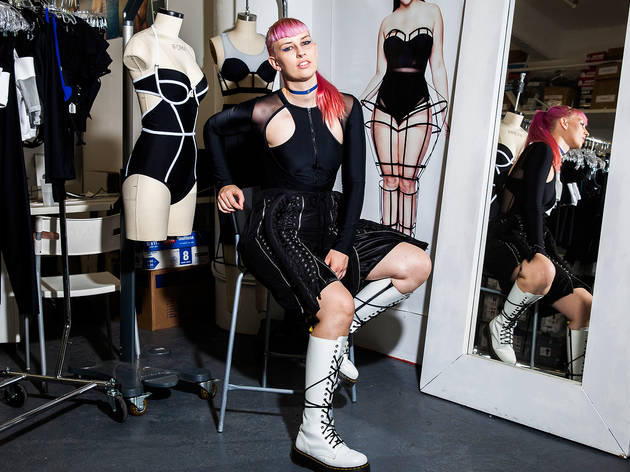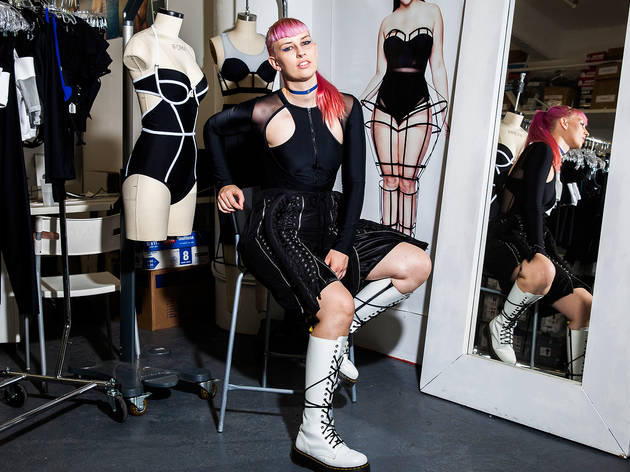 Photograph: David Williams
32, fashion designer, Bushwick
Who she is: It's not surprising to learn that this Virginia native initially practiced architecture before founding famed femme fashion line Chromat (chromat.co). (Her athletic clothes and swimwear pop with inventive, playful structural twists.) But just as importantly, Becca McCharen-Tran gets trans and female models of all shapes and sizes to strut their stuff during big shows (see last year's New York Fashion Week) because everyone deserves some time on the catwalk—and duds made just for them.
Her story: "Fashion started off as a fun thing to do after work. I loved it because, unlike architecture, which could take years or decades to see a vision come to life, it's so immediate. You can design and build a dress in a couple of hours. I can see the power fashion designers have to shape how people feel. We create garments to make people feel more powerful."
On what she'd like to take on next: "I'm a terrible dancer, but I love dance. And I've always been fascinated by professional dancers, both ballet and modern. I love how extreme dancers can be with their bodies—and that relates to what I do. We are looking at garments as a tool to assist the body."

Photograph: David Williams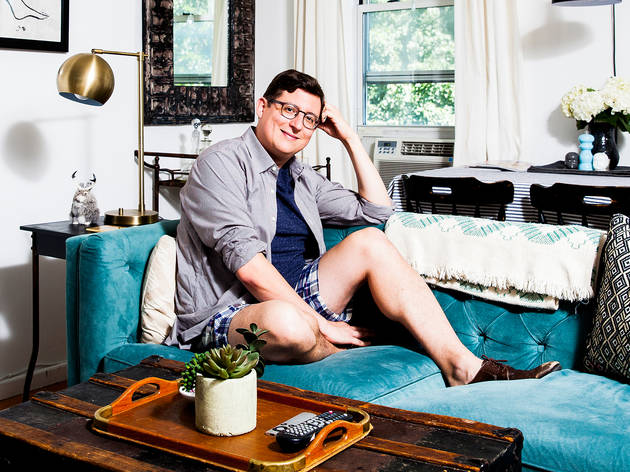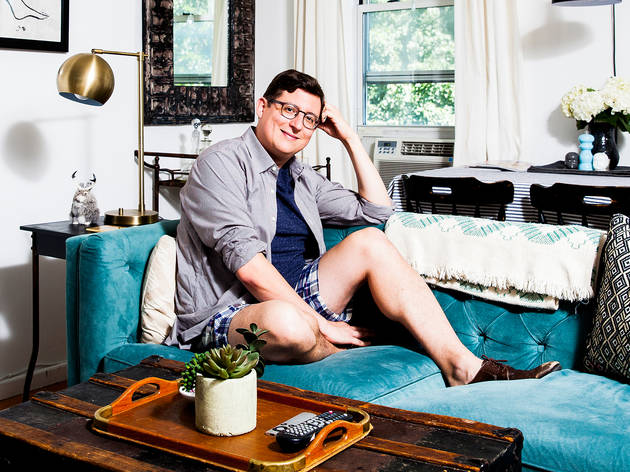 Photograph: David Williams
36, performer, Fort Greene
Who he is: Alt-cabaret darling Salty Brine likes to fuck things up—genders, styles, iconographies, expectations, whatever. As part of his ongoing series, Spectacular Living Record Collection Cabaret, the performance artist mashes up disparate styles to an intoxicating, fun effect. (Think reimagining Joni Mitchell's downer opus Blue as a seafaring epic or presenting Annie Lennox's Diva as interpreted by…Judy Garland.)
His story: "I love working in cabaret because there is no fourth wall, so I can interact directly with the audience. That, to me, is addictive and also supereffective in form because I am trying to reach out and talk directly to the audience. There's no better way to do that than to literally talk to them. I look out and say hello to them, and they're visibly terrified. But I get to loosen them up and help them enjoy it."
On his live shows: "I like to kiss audience members, and that can lead to an array of reactions. I will bring audience members onstage or go out there and lean in very, very slowly, the way you would maybe with a first kiss. And it is a first kiss every time because it's a stranger. I let them lead it, and sometimes they're so excited that they throw their arms around me and kiss me with tongue, or they look at me like I'm crazy and like they want to escape."

Photograph: David Williams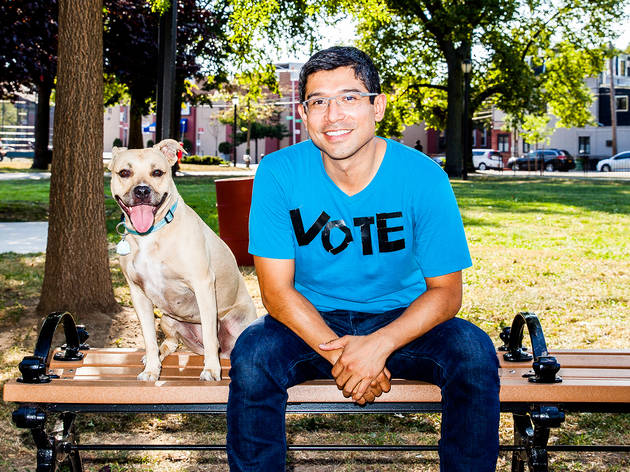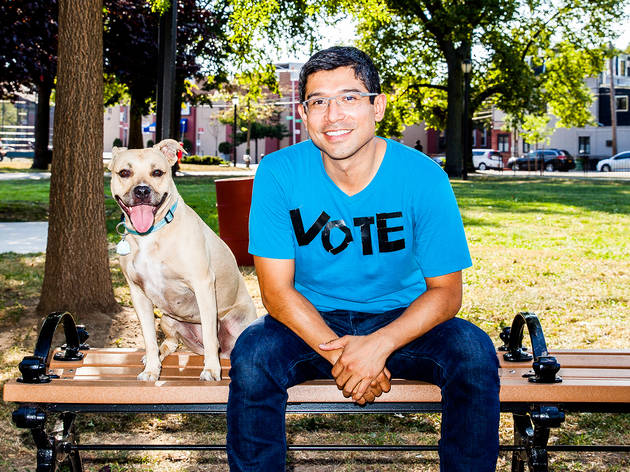 Photograph: David Williams
35, politician, Red Hook
Who he is: During his two-year tenure as a New York City Council Member, Carlos Menchaca has already made waves. The Chair of the Committee on Immigration and a member of the LGBT Caucus, he's passed legislation to create the first municipal identification-card program in NYC and even secured funding for the largest public defender program for undocumented immigrants in the nation. And he shows no signs of slowing down in fighting the good fight. "Listening to Donald Trump talk about Mexicans in that way is one of the things that grinds at my core and soul," he says.
His story: "As a curious kid growing up in public housing, going to public schools and interacting with the government through public programs like food stamps, I really thought a lot about how government was helping the people. I carried that with me throughout my life, through school, college and when I got involved in activism. It's always been part of my experience and my thoughts. It's not a surprise that when I got the opportunity to do this, I took it, and here I am."
On his goals: "I will work to get more young people, women, LGBT people and other diverse voices in government and train them to run for office. I want to teach them how to run a campaign, get involved in civic matters and be involved in the neighborhood. They're the next generation of leaders."

Photograph: David Williams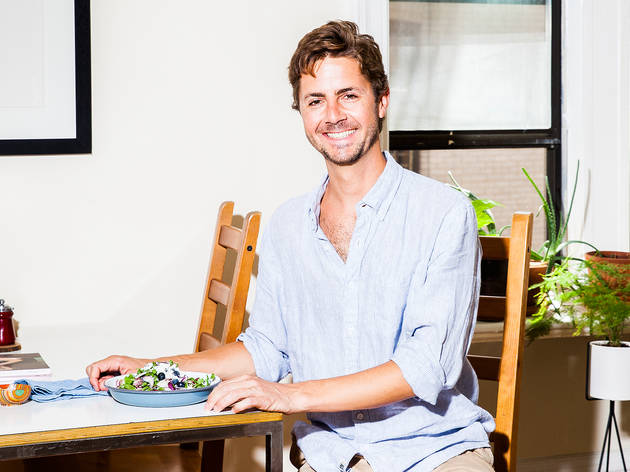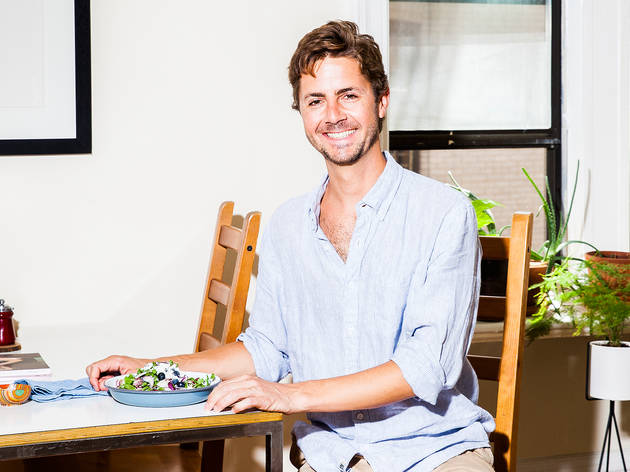 Photograph: David Williams
34, writer, Prospect-Lefferts Gardens
Who he is: To call Lukas Volger hungry is an understatement. Aside from his duties as the cofounder and editorial director of Jarry, a magazine that explores the intersection of gay culture and cuisine, the thirtysomething is the author of three cookbooks and the dude behind Made by Lukas, his New York–based line of premium veggie burgers.
His story: "I had worked in food for a long time. And a lot of the food content that is created is largely meant for straight women. I had been curious for a long time how the voice, content and scope might change if gay guys and other queer people were writing for other gay guys and other queer people. I went out digging and discovered guys like Craig Claiborne and James Beard, founding fathers in the culinary world, were gay and that was a footnote in their legacy."
On his job perks: "One of our cover guys, Blake Bashoff, lives this idyllic Instagram life with his boyfriend on a ranch in California. We were trying to figure out what this guy did, and it came up that he was a personal chef. So we ended up going out there and it turned out to be Anjelica Huston's ranch. He was her personal chef. We spent the day cooking in this incredible, self-sustaining place. It was just perfect and beautiful."

Photograph: David Williams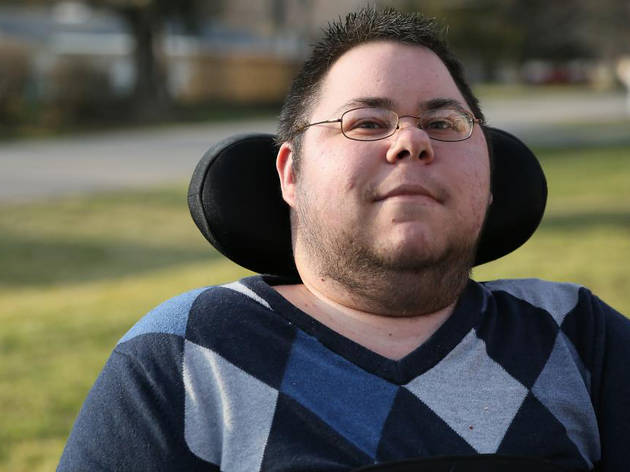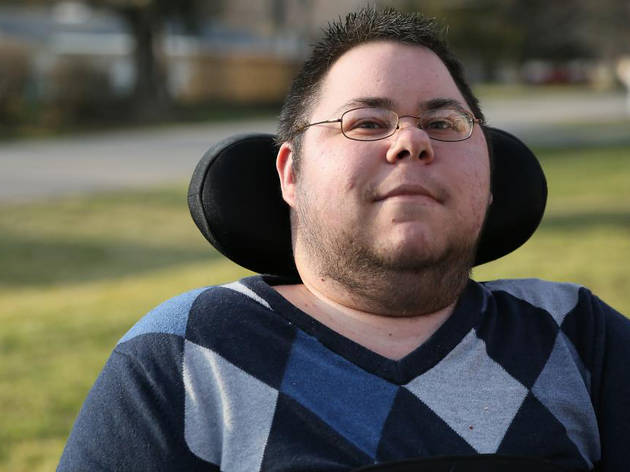 35, filmmaker, Poughkeepsie
Who he is: Dominick Evans can't stop. Despite considerable setbacks, the disabled trans artist is as prolific as ever, having released the film trip in 2014, worked for several years on its follow up, Inamorata (out next year), and even nabbed a few developmental deals for full-length movies and TV series. But it's perhaps his activism that's most impressive of all. He's spoken out on disability and queer representation in film at New York Comic Con, NYU and John Jay College, and as a student at Wright State, he successfully fought for the university's first gender neutral bathroom.
His story: "For much of my childhood, I was an actor and a singer, but because of my disability I had to take a break from performing. It really gave me time to reflect on whether or not this is really what I wanted. I knew I still wanted to be involved in film or television, but I didn't want to be in front of the camera. I wanted to direct. I was trying to decide what kind of film I was interested, and at the same time I became involved in activism. It sort of progressed naturally to where I realized I wanted to create films that told stories about people that have been marginalized by society. I am a disabled, queer transperson, and I've never seen a character like me on television or in films. It became so important to me to make dramatic films about stories we aren't seeing."
His dream: "I want to make the world more accessible for people. I hope one day I have a lot of money because I would like to make affordable living spaces in the city for people with disabilities. I know the struggles of how hard it is to find housing as a disabled person."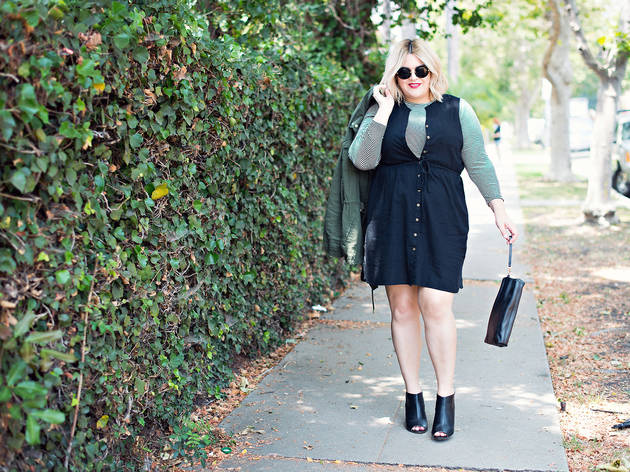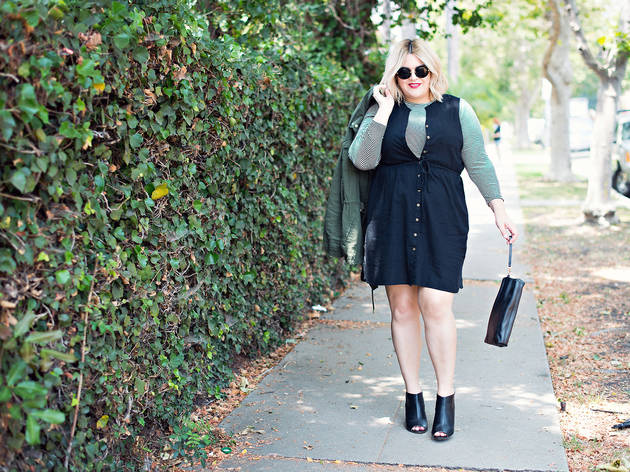 Photograph: Lydia Hudgens
30, writer, Williamsburg
Who she is: Nicolette Mason wears a lot of hats—both literally and figuratively—having held the role of contributing editor at Marie Claire and Brooklyn Magazine, as well as written about the hottest new fashions for the likes of Glamour and Vogue. And when she's not picking apart the latest styles, she's helping invent them, partnering with Target on their plus-size brand, Ava & Viv, and creating a line of plu-size cocktail dresses for Addition Elle.
Her story: "I've always loved fashion, but honestly, when I graduated from Parsons School of Design, I didn't think there was a place for me in the industry. So I started writing about fashion for myself on what later became my blog (nicolettemason.com). Because of that, I evolved organically into more writing opportunities and a five-year stint at Marie Claire. It's been a really surreal journey."
On what else she'd like to conquer professionally: "I always wanted to be part of a political think tank. I'm still obsessed with politics and advocacy and activism are an extremely important part of my life."

Photograph: Lydia Hudgens