Heads up! We're working hard to be accurate – but these are unusual times, so please always check before heading out.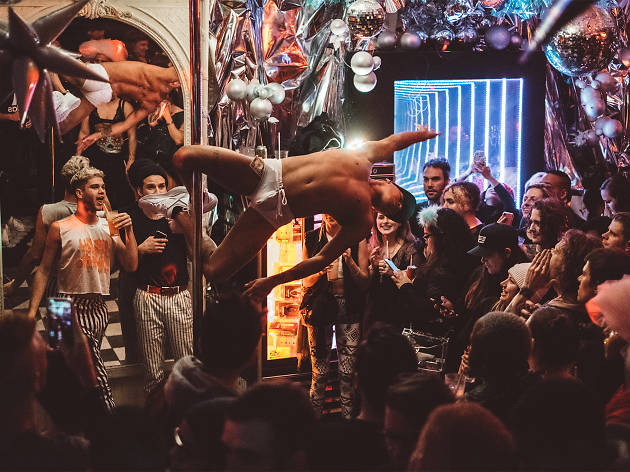 The best LGBT parties in NYC
Hit up the most happening drag shows, gay bars, RuPaul's Drag Race viewings and queer parties in NYC
NYC's queer nightlife is more innovative and inclusive than ever. Whether you're looking to gag to fabulous drag queens, chill at the city's best gay bars, or belt out your favorite gay songs at parties, we've got the event for you.
RECOMMENDED: Our full guide to NYC nightlife

LGBT parties
A new age of resplendent fashion, power-posing and divine inclusivity is in full swing at this monthly dance party centered on NYC's queer Asian-American community. (The name is, indeed, derived from the sweet drink.) Curated and hosted by a rotating lineup of artists and performers, this "slaysian" bash has quickly become one of the city's most visually mesmerizing nights: a mishmash of satirical cosplay, self-aware drag, celeb guests galore and cinematic looks that will have you gagging.
Where were you when Aaliyah dropped "Age Ain't Nothing But a Number" in 1994? Or the first time you heard Britney Spears&rsquo Blackout? How many times did you watch Spice World on VHS? Commemorate the anniversaries of the most significant artifacts of pop divadom at this decadent monthly getdown. Jam out to your icon's hits and b-sides among fellow fans in totally comprehensive costumes.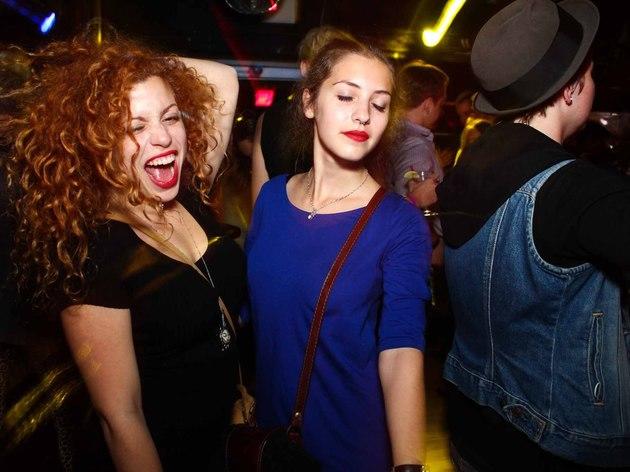 One of our favorite parties in NYC continues its total domination of Friday nightlife with a new residency at Drom. Step into a wicked, wild arena for women-identifying revelers and their queer buddies, featuring aerialists, dope DJs, late-night food and drink specials and go-go dancers of different genders ready to entice you.
NYC's best woman-centric party shuts down Lot 45 twice a month. Count on wild go-go dancers, upbeat DJs and drink discounts to keep you sweating through the night.
The welcoming, consent-affirming vibe of the massive Bushwick party-playpen House of Yes makes it a gem for queer revelers on any given night, but you can count on this monthly throwdown for unabashed rainbow delirium. Flip your wig as pole dancers, burlesque divas and drag artists reign from cages, rafters and ropes, all while DJs like Le Tigre's JD Samson and the PAT party staple Amber Valentine keep the dance floor going wild. Needless to say, sequins and glitter are encouraged.
The party institution that has already changed the face of NYC's queer nightlife continues its reign over Brooklyn. Step into a sweaty, giddy dancefloor ruled by POC revelers and their friends at this special night.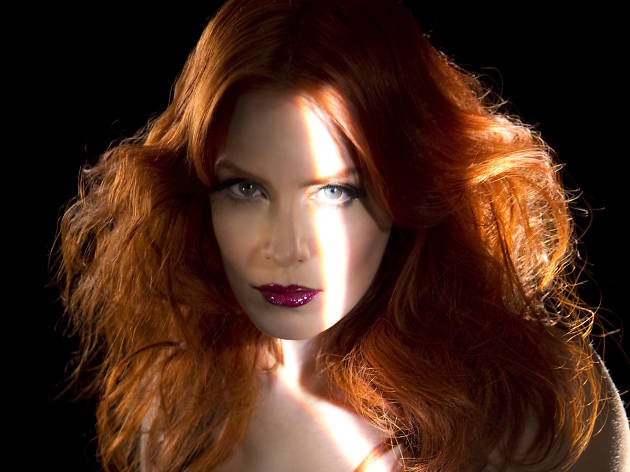 Scissor Sister, BBC Radio host and MC extraordinaire Ana Matronic hosts this jubilant party, at which obscure dance-floor bangers and diva ballads rule the night. She's joined by husband Seth Kirby for a night of deep, delicious tracks.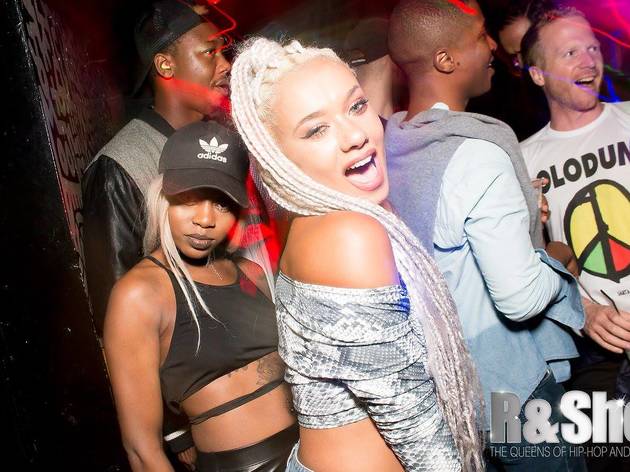 Photograph: Maciek Groman
8. R & She NYC: The Queens of Hip-Hop and R&B
Get ready to get ur freak on to all of the greatest b-girls and brawlin' ladies since the '90s. DJs David Oh and Robi D Light want to see your 1, 2 step, as the infamous R & She party of London comes stateside for a night of TLC, Destiny's Child, Missy Elliott, Nicki Minaj, Ciara, Aaliyah and more. Wear your finest overalls to slay the game.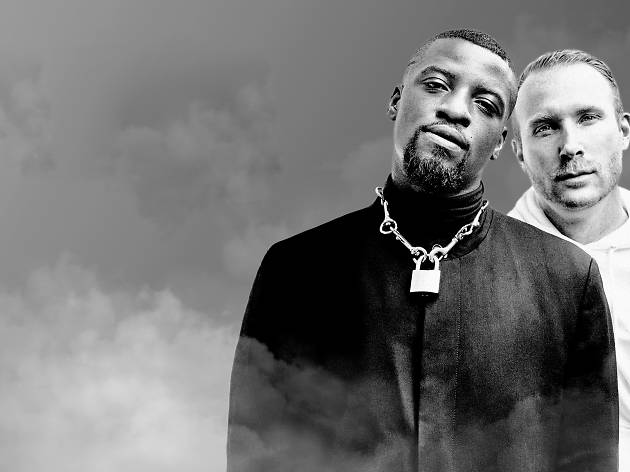 Photograph: Courtesy Michael Moser
Though we're always up for some nocturnal high jinks, you can still experience amazing queer shindigs during daylight hours. At this delightful (and delightfully meaningful) monthly tea dance in Bed-Stuy, DJs Logan's Run and BRGZR invite you to recharge with the spiritual and sonic bliss of house, gospel and R&B. Community performers and activists—past guests have included poet Phoenix Natasha Russell and the Lavender Light Gospel Choir—are also on the bill. Get ready to preach the house down.
A new empire of Asian, POC and gender non-comforming partygoers take over NYC's queer nightlife at this monthly bash. Among fashion shows, subversive performances of traditional music and sickening dance-offs, you'll find a new and loving queer community. Mood Ring, 10pm–4am, monthly, free.
Show more
Look for more great LGBT events?
Get busy with our picks of the best parties, mixers, performances and more LGBT things to do in NYC this week