Heads up! We're working hard to be accurate – but these are unusual times, so please always check before heading out.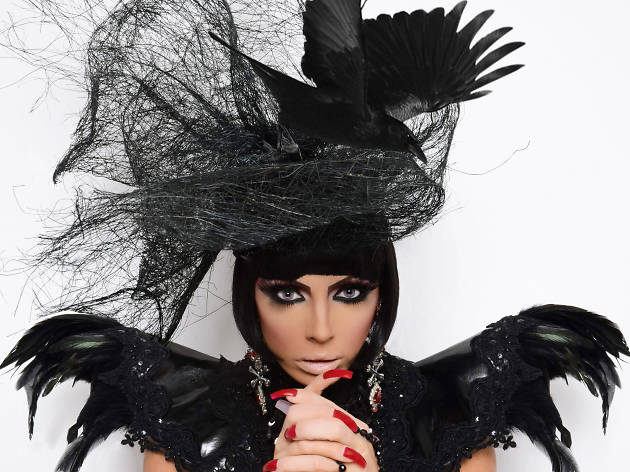 Rupaul's Drag Race queen Alyssa Edwards spills the T
Rupaul's Drag Race fan-favorite Alyssa Edwards talks All Stars, drag inspiration and her craziest gigs
In a riveting season of drag warfare among the industry's finest artists on RuPaul's Drag Race All Stars, Alyssa Edwards—a dancing queen from Mesquite, Texas—emerged as an unforgettable dark horse and a peer to legends like Sasha Velour and Bob the Drag Queen. Since Alyssa's breakout season in 2013, the performing powerhouse (a.k.a. Justin Johnson) has toured the world; continued to serve as creative director at his dance studio, Beyond Belief; and delivered gagworthy looks on the web series Alyssa's Secret. We spoke to the drag diva about her riveting rise.
RECOMMENDED: Full NYC drag queen guide
How have the fans reacted to your elimination?
Beyond anything that I could have ever, ever imagined. Drag Race is a movement. I'll be forever grateful that I left my legacy. It's overwhelming that so many people love what you do and appreciate and get it. It's very rewarding.
This season, your pageant skills and professionalism paid off.
I went into this season very different mentally. It's an opportunity. We don't have to do this; we get to do this. My motto was: Winning isn't everything, wanting to is. If you have fun with this, it will show. When I watched the episodes, I was giggling because I could tell I was having a ball.
What makes you a fighter?
I've had to be one my whole life. I'm one of seven [kids]. I always had to fight for the chance to get people to hear me. I grew up in an area that maybe didn't understand who I was, and I didn't [understand] either. I was fighting myself, I was fighting the people around me, I was fighting which direction to take, and then I learned that there's no need to fight: just surrender. Surrender to the fact that who you are is supposed to be who you are, and where you are is supposed to be where you are at this point in your life.
I'm so fascinated by how you are able to collect your confidence when you're called to perform.
I find it when I'm Alyssa. It's like Clark Kent and Superman. As a kid I was a little introverted, socially awkward. So when I started doing drag, I morphed into this other character. And it gave me the confidence.

And you still feel that confidence as Alyssa?
Now, no. I can look in the mirror at 36 years old, and I'm very proud of the man I see.
So there's more of a balance.
There's way more. But I'm thankful for finding drag. I stumbled into a gay bar at [age] 19, and I thought that was the most comical thing I had ever seen, to see a gay man twirling and lip-synching. I just giggled. I thought, if you could make people giggle, how amazing would that be?
Where is the craziest place you've ever performed?
I just did a Jewish wedding in South Carolina. It was so fascinating. It was a very well-to-do family and the only thing the bride wanted was to have me at her wedding.
What did you perform?
I did Dear Future Husband [by Meghan Trainor]. How funny is that?
How do you manage everything without getting overloaded?
The cool thing about what I do is that I get to be the boss. I get to be in control of my schedule. I just got home yesterday. I instantly went to my CrossFit class, and I had a seven-hour rehearsal at Beyond Belief. Today's my day when I get all my house stuff done. It's all about a healthy balance and really careful planning. But look, if it doesn't all go as planned, go with it. Go with it. I didn't know I'd be doing drag at this point in my life for a career. I thought doing drag in the beginning was fun: playing dress up. Then it became a full on hobby because it's so expensive, and here I am – how many years is this, let me see, my gosh…it's a minute—about 16 years later. Wow.
Where do you want to take Alyssa Edwards next?
It's already written in the stars. Just follow the yellow brick road. I have these rhinestone diamond slippers on, and I'm just following.
Interested in more LGBT happenings?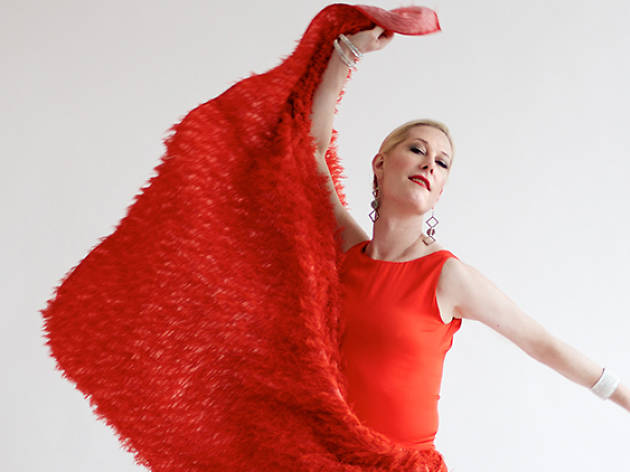 There's never a shortage of LGBT things to do in New York, whether you're looking for talks, film screenings, drag show or world-class gay bars and gay clubs in NYC. And the city's queer scene isn't confined to the established gayborhoods in Manhattan either. Nowadays, you'll find LGBT events throughout the boroughs every night of the week. With so much to choose from, there's no excuse not to get out there and have a gay old time.