Martin Luther King Day events in NYC
Mark the civil-rights leader's legacy with performances, programming and Martin Luther King Day events in New York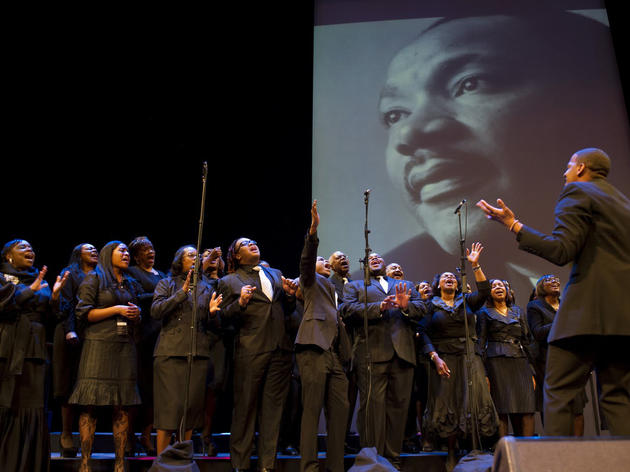 Since it was first observed nationwide in January of 1986, the holiday commemorating the life of Dr. Martin Luther King Jr. has served as a reminder of his legacy to the causes of civil rights, nonviolent opposition and community service. Along with becoming a volunteer in NYC to help honor Dr. King's memory, there are plenty of Martin Luther King Day events to check out on the day itself over the weekend, including live-music tributes, museum exhibitions, readings and more. Don't miss out on these events, along with other great things to do this winter.
When is Martin Luther King Day?
Martin Luther King Day is Monday, January 18, 2016.
Martin Luther King Day events in NYC
See more things to do in January
Our events calendar for the first month of 2016 is the perfect tonic for a holiday hangover
Read more