Martin Luther King Day in NYC guide
Celebrate Martin Luther King Day in NYC with our guide featuring the best MLK Day events, Harlem attractions and more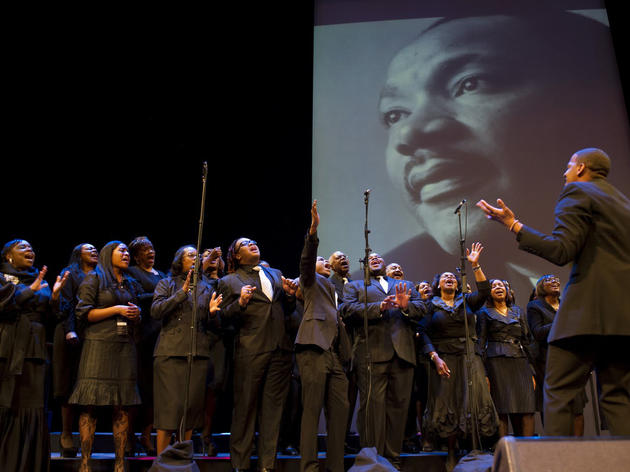 Since it was first observed nationwide in January of 1986, Martin Luther King Day has served as a reminder of the doctor's legacy to the causes of civil rights, nonviolent opposition and community service. If you're itching to celebrate the iconic man with a dream, NYC has plenty of opportunities for you to do so. Along with becoming a volunteer in NYC to help honor Dr. King's memory, there are plenty of Martin Luther King Day events to check out. We also suggest taking the time to explore the epicenter of African-American culture—Harlem, New York. (Make sure to pop into one of the best Harlem restaurants when you go). And don't miss out on some of the best things to do in January, along with other great things to do this winter.
When is Martin Luther King Day?
Martin Luther King Day is Monday, January 15, 2018.
Martin Luther King Day in NYC