The best free concerts in NYC this summer
You don't have to shell out a ton of cash—or any at all—to see these great recurring parties and free concerts in NYC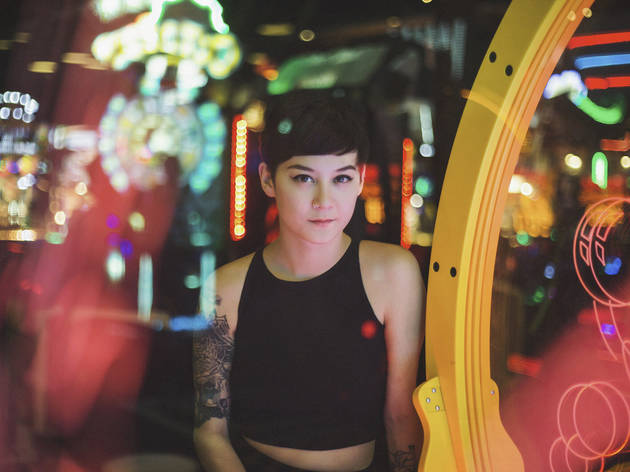 New York is the greatest city in the world for music lovers, and musicians agree; they've written many a tune about it. (For proof, just check out our 100 best NYC songs.) Seeing a great show doesn't have to mean reaching into your wallet, believe it or not. In fact, you can even check out some of the city's best parties without spending a single penny. All it takes is a little planning beforehand—which is where we've got your covered with our top free concerts NYC has to offer. And if you've saved up a little here and there, be sure to check out our full list of concerts in NYC for more opportunities to catch your favorite artists in town!
RECOMMENDED: See all free things to do in NYC
Free concerts in NYC this summer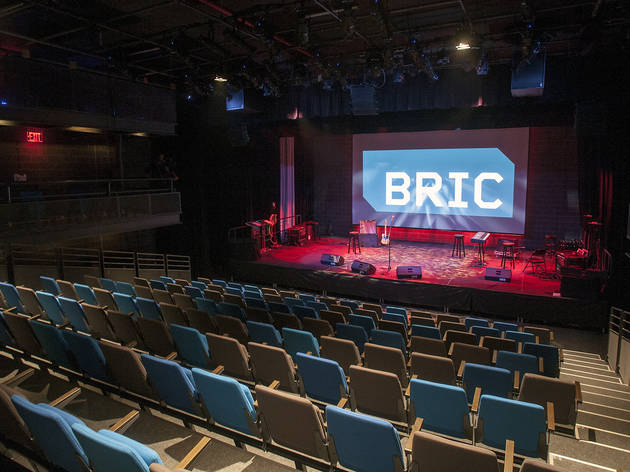 B-Side
At this free intimate series, BRIC House features a range of Brooklyn's local artists at their studio space with taped performances and interviews. Expect an eclectic mix—on the calendar this season is everything from party-minded punk rap (Sunny Gang on February 16) to virtuosic soul-funk singing (Chelsea Reject on March 30). BRIC House, 647 Fulton St, Brooklyn (bricartsmedia.org). Various Thursdays at 7:30pm.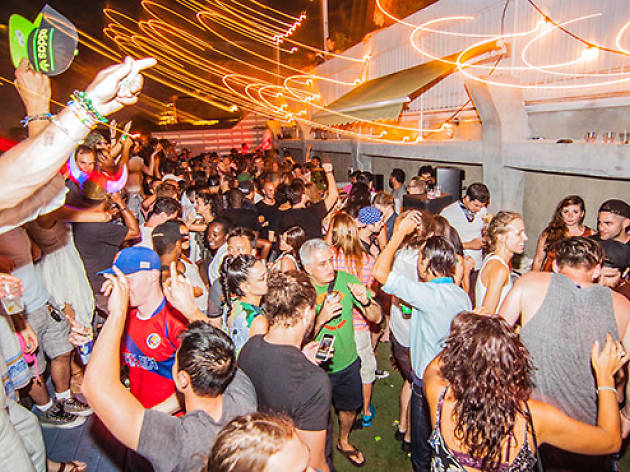 Sundays in the Panther Room
There's no better way to keep the weekend going than Sundays in the Panther Room. The soiree welcomes ace spinners—like Steve Rachmad, Brawther and Anthony Parasole—and is the lowest-key free night at the (usually pricey) Output, with its three-story ceilings, chic couches, roof access and DJs so close, you can touch 'em (although we don't recommend it). And if you like a fireplace with your beats—of course you do—it has you covered. Output, 74 Wythe Ave, Brooklyn (718-302-5815). Sundays at various times.
Found on tastemaking label What's Your Rupture?, Royal Headache plays caffeinated garage-punk with killer hooks bathed in retro reverb. The Australian band plays with two explosively charged openers: bilingual crew Downtown Boys, which combines anti-colonial politics, urgent tempos and skronky sax into music that's equally thought-provoking and mosh-invoking; and Sheer Mag, whose blaring force and arena-sized aspirations make their defiant riffage and compact punk grooves stand out among the rest.
Read more
Operating under the moniker Quantic, British musician, producer & DJ Will Holland crafts a soulful blend of electronic and latin grooves. He takes the stage at BRIC Celebrate Brooklyn alongside Brooklyn avant-garde singer Tei Shi, who performs her velvety brand of soulful future pop behind a debut LP, Crawl Space.
Read more
One of our favorite rising indie-pop songwriters, Japanese Breakfast's Michelle Zauner plays a free show for Union Pool's summer matinee series, Summer Thunder. Last year's stellar solo debut was an emotionally charged collection of songs about traumatic loss bouyed by bubblegum sonic textures and memorable melodies. At this gig, expect to hear from her follow-up, Soft Sounds From Another Planet, which features a revamped sound that veers into '80s synth-pop.
Read more
Iconic vibraphonist and R&B pioneer Ayers joins forces with Fela Kuti's son, Seun Kuti, to pay tribute to the founder of afrobeat. Count on Brooklyn six-piece Underground System, which fittingly takes its name from a Fela Kuti song, and esteemed selector DJ Rich Medina to get the crowd up and moving early.
Read more
Sky-high ambition undergirds Mykki Blanco's self-titled studio debut released last year. The clearest statement of that purpose?—The grandiose music video for her single "High School Never Ends," in which a heartbreaking Shakespearean epic, burning with themes of romance, betrayal and racial violence, unfurls over the course of 10 minutes. Bolstered by her endlessly compelling stage presence, the scale of these songs mounts to even grander heights live. She performs here at the Met Breuer's multi-disciplinary "Theater of the Resist" series alongside movement artists Sidra Bell Dance.
Read more
The Descendents have been delivering 90-second fastballs of buzzed-up bubble gum punk off and on since the late '70s. The band went on several extended hiatuses in the '90s and aughts; its latest, excellent LP, Hypercaffium Spazzinate, is just its third in three decades­. The songs might be more mature, but they're still as fast and concise as ever. Don't miss the band when it makes a free appearance at House of Vans (online R.S.V.P. opens July 25) featuring an immersive installation from Los Angeles-based visual artist Nathan Bell.
Read more
We love us a local favorite who makes a lot out of very little. Most of Byrne's songs consist of just fingerpicked guitar, soft new-age synths and her bell-like voice, but the end result proves that, sometimes, it's best to keep it simple, stupid. Here she plays Union Pool's free Summer Thunder matinee series.
Read more
Headed by guitarist Max Kakacek and singer-drummer Julien Ehrlich—of Smith Westerns and Unknown Mortal Orchestra, respectively—this Chicago indie-rock outfit has been filling bigger and bigger spaces with each NYC visit. No wonder: Its 2016 debut, Light Upon the Lake, is a deeply satisfying album steeped in '70s country and soft rock and bouyed by Ehrlich's honeyed falsetto vocals.
Buy tickets
Read more
This neo-soul singer-songwriter's well-received 2001 debut album was followed by several years of toiling in near obscurity, but the Philly soul singer righted the course with 2015's profoundly funky In Another Life. He's a super tight live performer, so expect to work up a sweat at this outdoor SummerStage gig.
Read more
This local indie outfit features a rotating crew of artists from experimental pop and electronic circles, but the young group hinges on Roberto Carlos Lange, who unaffectedly blends elements from the musicians' various realms. As Lange turns up for MoMA's Summer Nights, expect some cuts from his sultry post-disco newie, Private Energy.
Read more
Looking for new music?
Every month, our music and nightlife critics cherry pick the best new songs recently released—listen to them here
Read more