The best free concerts in NYC this winter
You don't have to shell out a ton of cash—or any at all—to see these great recurring parties and free concerts in NYC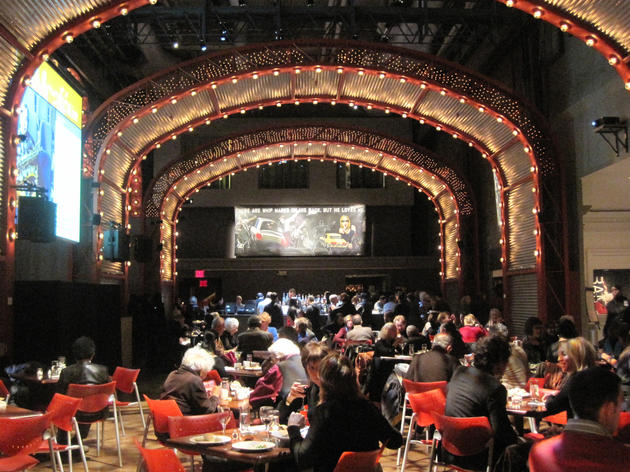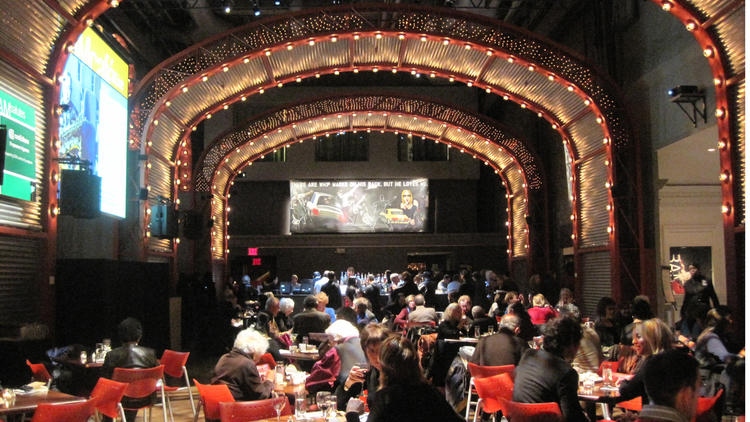 New York is the greatest city in the world for music lovers, and musicians agree; they've written many a tune about it. (For proof, just check out our 100 best NYC songs.) Seeing a great show doesn't have to mean reaching into your wallet, believe it or not. In fact, you can even check out some of the city's best parties without spending a single penny. All it takes is a little planning beforehand—which is where we've got your covered with our top free concerts NYC has to offer. And if you've saved up a little here and there, be sure to check out our full list of concerts in NYC for more opportunities to catch your favorite artists in town!
RECOMMENDED: See all free things to do in NYC
Free concerts in NYC this winter
Bach at One
Musicians from the period-instrument ensemble New York Baroque Incorporated and soloists from the Choir of Trinity Wall Street team up to showcase masterworks from Bach and his contemporaries every Monday at 1pm. St. Paul's Chapel, 209 Broadway (212-602-0800, trinitywallstreet.org). Mondays at 1pm. Begins March 6.
BAMcafé Live
Currently curated by Darrell M. McNeill, this Brooklyn Academy of Music series gathers together an impressively heterogeneous roster of artists at its Lepercq bar and lounge space, ranging from gritty, progressive salsa "timba" music (Gerardo Contino y los Habaneros on February 11) to experimental electro-soul (Fusilier on February 4). BAMcafé, 30 Lafayette Ave, Brooklyn (bam.org). Select Friday and Saturday at various times.
Midtown Concerts
With numerous virtuosic instrumentalists on its scheduled lineup, this free weekly series sponsored by the Gotham Early Music Scene stands out as a highlight of the city's "early music" scene (music of the Middle Ages, Renaissance, Baroque and Early Classical periods). St. Bartholomew's Church, 325 Park Ave (212-378-0222, gemsny.org). Thursdays at 1:15pm.
B-Side
At this free intimate series, BRIC House features a range of Brooklyn's local artists at their studio space with taped performances and interviews. Expect an eclectic mix—on the calendar this season is everything from party-minded punk rap (Sunny Gang on February 16) to virtuosic soul-funk singing (Chelsea Reject on March 30). BRIC House, 647 Fulton St, Brooklyn (bricartsmedia.org). Various Thursdays at 7:30pm.
Sundays in the Panther Room
There's no better way to keep the weekend going than Sundays in the Panther Room. The soiree welcomes ace spinners—like Steve Rachmad, Brawther and Anthony Parasole—and is the lowest-key free night at the (usually pricey) Output, with its three-story ceilings, chic couches, roof access and DJs so close, you can touch 'em (although we don't recommend it). And if you like a fireplace with your beats—of course you do—it has you covered. Output, 74 Wythe Ave, Brooklyn (718-302-5815). Sundays at various times.
Reverend Vince Anderson and his Love Choir
Somewhere between Wesley Willis and Tammy Faye Messner is the Reverend Vince Anderson, a self-styled "dirty gospel" musician with a gravelly voice and lightning-fast organ chops. Union Pool, 484 Union Ave, Brooklyn (718-609-0484, union-pool.com). Mondays at 10:30pm.
Looking for new music?
Every month, our music and nightlife critics cherry pick the best new songs recently released—listen to them here
Read more