Northside Festival 2017 guide
Brooklyn's Northside Festival returns with Miguel, Dirty Projectors, Jay Som, Kamasi Washington and more!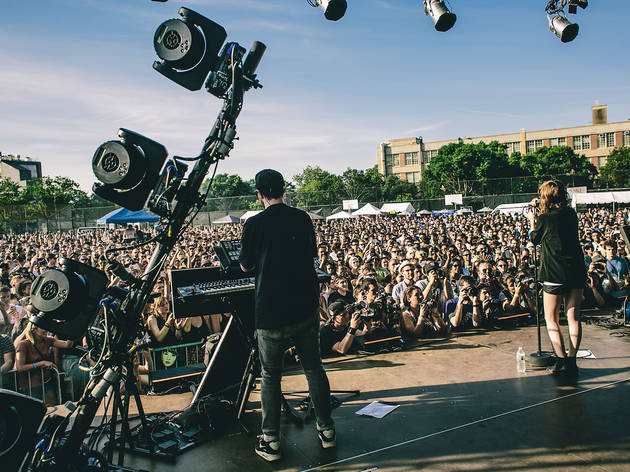 Those keen on catching summer concerts in NYC have a ton of options, including several big-tent summer music festivals like Governors Ball and Panorama. Northside Festival 2017 takes a slightly different approach, presenting shows at several venues around Williamsburg and Greenpoint. The result is a diverse experience that hosts rising local acts alongside big names. Read on for details about Brooklyn's Northside Festival, including lineup info (filled with top indie-rock bands), ticketing links and more.
RECOMMENDED: All summer music festivals in NYC
What is Northside Festival?
Now in its ninth year, Northside is a weeklong Williamsburg-centered festival featuring concerts, film screenings and talks run by Northside Media Group. Similar in focus to the long-running CMJ Festival, Northside utilizes existing venues to host showcase-style lineups around Brooklyn, in addition to presenting outdoor shows in McCarren Park. The festival's bread and butter is indie rock, and this year the big draws in that category include Dirty Projectors, Jay Som, Girlpool and Lower Dens. The lineup also includes inventive electronic music artists such as Elysia Crampton, Total Freedom and Moor Mother.
When is Northside Festival?
This year the fest runs from Wednesday, June 7, 2017, through Sunday, June 11, 2017, with all the music events taking place from Thursday, June 8, through Sunday, June 11.
How do I get tickets to Northside Festival?
Visit the official website for info on badges and single-show tickets.
Northside Festival 2017
Archive Northside Festival content