The best summer music festivals in 2017
Break out your sunglasses and sunscreen, and get the scoop on all the best summer music festivals happening this year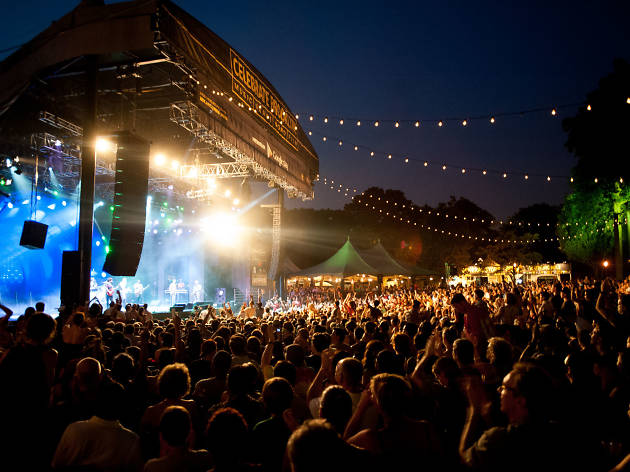 Music festivals have become as essential a feature of summer in New York as ice-skating and hot chocolate are to winter in the city. What makes New York's summer music festivals so great? We'll start with the beautiful weather, then add the fact that you'll be watching your favorite bands play in NYC parks and other truly iconic surroundings—say, Central Park, or the leafy BRIC Celebrate Brooklyn! bandshell. Whichever ones you decide to go to, just don't forget that '80s sun visor.
RECOMMENDED: Full guide to summer concerts in NYC

Best summer music festivals in NYC
June to early October
For New York music fans, SummerStage is the gold standard for outdoor summer concerts. The City Parks Foundation–backed series, which celebrates its 32nd anniversary this year, is a juggernaut among warm-weather concert presenters, booking everything from classic New York hip-hop artists in outer borough NYC parks to big-name indie-rock bands on the Central Park mainstage.
Read more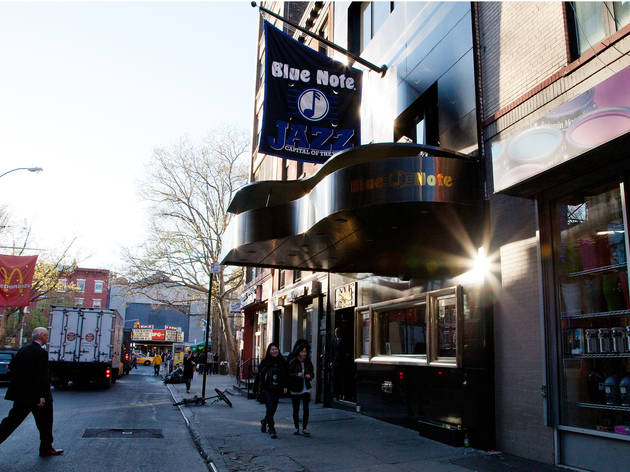 Blue Note Festival
June 1–30
Presented by the Blue Note Jazz Club—an essential part of the city's jazz scene since the 1980s—this annual fest features nearly 100 performances by beboppers, soul crooners and jazz fusionistas throughout numerous venues across the city. The primary performance spots (aside from the Blue Note) are B.B. King Blues Club & Grill and the Highline Ballroom, but you'll also find gigs at such establishments as Le Poisson Rouge, Mercury Lounge, Town Hall and more.
June 2–4

The annual Randalls Island event is the one of the best big local fests, hosting top talent from an array of genres over three days. Catch the new generation of hip-hop stars (Chance the Rapper, Childish Gambino), pop sounds of every ilk (from moody Lorde to pop-rock Phoenix), atmospheric, dreamy rock (Air, Beach House) and more.
Read more
June 7–11
Those keen on catching summer concerts in NYC have a ton of options. Northside Festival takes a slightly different approach from GovBall and Panorama, presenting shows at several venues around Williamsburg and Greenpoint. The result is a diverse experience that hosts rising local acts alongside big names, which this year include Miguel and Dirty Projectors.
Read more
June 7–August
BRIC Celebrate Brooklyn!—SummerStage's cool, quirky Kings County–only cousin—is a major force in its own right. Unlike SummerStage, which spreads out across the five boroughs, all Celebrate Brooklyn! shows take place at the beautiful bandshell in Prospect Park, a scenic amphitheater surrounded by trees. Catching one of these gigs is guaranteed to be a highlight of your summer, whether you're seeing a buzzy indie-rock band, a classic soul or funk group, or one of the best hip-hop artists around.
Read more
June 11
Hosted by local hip-hop radio champ Hot 97, this annual blowout unites hip-hop's biggest names with notable up-and-comers. Summer Jam, entering its 24th year, is a bellwether for hip-hop and pop at large, often booking notable acts at the height of their powers. Brooklyn's own Notorious B.I.G. topped the bill in 1995, while DJ Khaled, A$AP Rocky and others took the top spots in 2016. Miss the yearly celebration and risk being left out of the loop.
Read more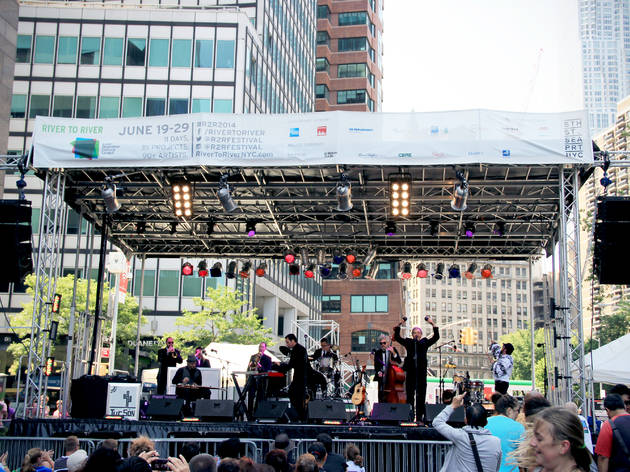 River to River
June 14–25

Hosted by the Lower Manhattan Cultural Council, the 16th annual River to River Festival will feature over a week's worth of music, dance, theatre and visual-arts programming at a number of downtown venues, including the South Street Seaport, Rockefeller Park and Governors Island.
Clearwater's Great Hudson River Revival
June 17, 18

This Croton, NY, fest—hosted by the Pete Seeger–founded environmental organization Clearwater—had to take 2016 off due to financial struggles. Its returning this year, though, with a bang, featuring headliners Arlo Guthrie, Los Lobos, Richard Thompson, Josh Ritter and Joan Osborne. Thrown with sustainability and eco-living in mind, this fest featuers Americana roots music ranging from the contemporary to the traditional alongside dancing and other family-oriented entertainment.
July 1–September 2
MoMA PS1 Warm Up boasts almost two decades of packing the Long Island City museum's courtyard with music aficionados and sun-worshiping revelers. Based on last year's highlights, which included artists as diverse as experimental ambient collagist Elysia Crampton and psychedelic multi-instrumentalist Eartheater, we can't wait for this year's series to kick off.
Read more
Lincoln Center Out of Doors
TBA July–August

For the 47th year of Lincoln Center Out of Doors, expect more of the same. That is, another year of intriguingly diverse music, dance and spoken word performances. Over three weeks, the fest brings internationally-acclaimed talent to the plazas of Lincoln Center. Best of all? All the performances are absolutely free.
July 28–30

Coachella in L.A. is the bash that really kicks the festival season into gear. So it makes sense that its organizers, Goldenvoice, debuted their first NYC fest last year at Randalls Island Park. This year's sophomore edition features Frank Ocean, Solange and Nine Inch Nails topping the bill, with a ton of strong supporting acts that include dusky avant dance producer Nicolas Jaar and introverted indie pop darlings Belle & Sebastian.
Read more
August 26–27
Afropunk Festival takes over Brooklyn's Commodore Barry Park for two days of tunes and art that celebrates black music in all its many forms. Look for acts that range from punk to soul, as well as food trucks, live artwork and more.
Read more
September 1–3
Look out New York City dance clubs: Electric Zoo 2017 Festival is poised to take over Labor Day weekend, bringing hoards of EDM fans to Randalls Island for the event's ninth summer. The festival has become an unmissable attraction on the electronic-dance-music circuit, featuring a wide range of artists both top name and underground. Get on your dancing shoes and best festival clothing and enjoy the tunes.
Read more
September 15–17
Hosted by Founders Entertainment, the folks behind GovBall, Meadows Festival touched down in Citi Field last year with a star-studded lineup of internationally renowned and locally buzzy acts, from top-charting headliners J. Cole and Kanye West to smaller acts like post-disco outfit Mr. Twin Sister and synth-maestro Mas Ysa. It returns in 2017 for its sophomore edition.
Read more
See more on the best summer music
The sun is out and the beach is a bus ride away. All you need is our best summer songs playlist and you're good to go.
Read more