We know, we know: Summer coming to an end is probably the last thing you want to think about right now. But it's important to take stock of the final of these sunny, humid months so that you can experience as many alfresco cocktails, beach trips, concert series and warm-weather flings as possible. To make it easier for you, we've collected all your must-do seasonal activities in one place (along with the amount of time remaining to take advantage of each one) so you can cram them all in before it's too late. Slap on some sunscreen, and let's do this.
1. Live your best pool life
Okay, first of all, if you haven't been to a public pool yet this summer, what have you even been doing? They provide an ideal way to cool down without leaving the city or spending a dime. This year, six new "cool pools" around NYC have been outfitted with colorful coats of paint and West Elm (seriously!) lounge furniture. Though the official public pools pull the plug on September 8, you have a bit longer to take a dip in one of the swanky private hotel pools across the five boroughs. Dive into the Williamsburg scene at McCarren Hotel & Pool or the pricier-but-vast William Vale Pool (both close early October) or paddle over to Long Island City standby Profundo Day Club (closes September 8).
2. Chow down outside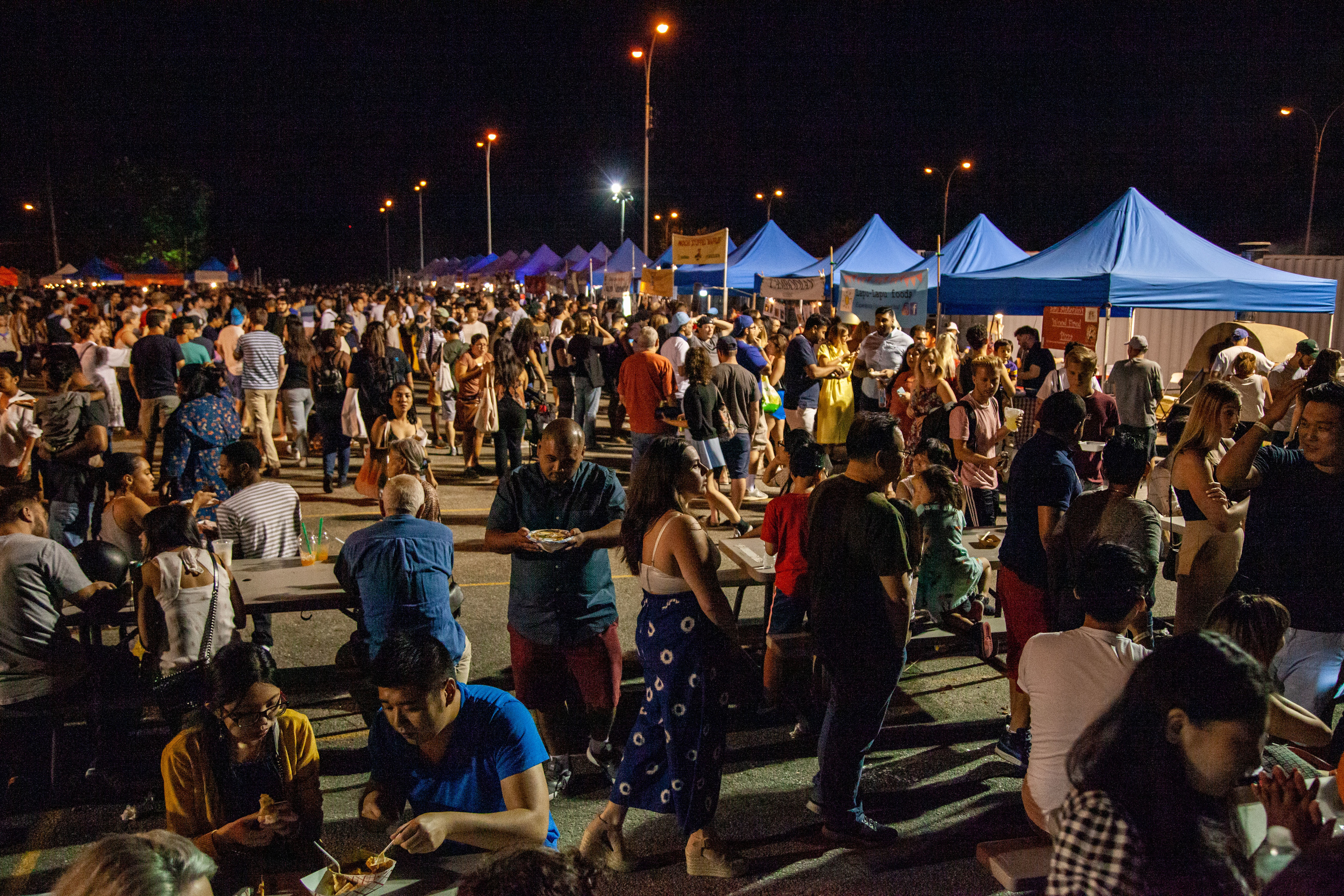 Nothing beats whiling away an afternoon by trying scrumptious and inventive food at Smorgasburg's two chief outdoor locations—in Williamsburg on Saturdays and Prospect Park on Sundays—both of which will hibernate for the season on October 26 and 20, respectively. If you're looking to expand your palate on a limited budget, head to Queens Night Market (ends October 26) to sample bites from hundreds of international cuisines: Most of the toothsome dishes are less than $5. Meanwhile, the clock is seriously ticking on your chance to spend an evening dining on super-local produce at North Brooklyn Farms in Williamsburg: The waterfront green space hosts its last Sunday Supper on October 19.
3. Jam out at a summer music fest
New York can feel like one giant music festival in the summer, and it's not hard to find the kind of tunes you want to hear. You still have time to catch one of the popular free shows at SummerStage (ends October 5), the more intimate performances at Live at the Archway in Dumbo (ends August 29) or an outdoor courtyard concert from City Farms Presents: Summer Series at Industry City (ends September 28). And if you haven't escaped town for an eleventh-hour vacation, you should snag tickets now for one of the year's best fests: the diverse, insanely creative AfroPunk on August 24 and 25.
4. Grab a summertime-only bite

Sure, ice cream and hot dogs may come to mind first when you think about warm-weather foods, but you can technically nosh on them any time of year. Some delicacies, however, are only available when the mercury rises above 70°F. Head to the Cantor Rooftop Garden Bar at the Metropolitan Museum of Art to lick up a sweet, fruity "Poptail" (a boozy Popsicle, plus prosecco) before it all melts away on October 31. Then, mosey downtown to Dominique Ansel Bakery in Soho, where you can indulge in NYC-driven pastries (think tasty treats shaped like coffee cups, bagels and other local staples) that are only available until Labor Day. And whatever you do, be sure to bless your Instagram feed with a delicious frozen Honeybear cocktail from the Japanese tiki pop-up Yaki Tiki, located in the alfresco garden of A/D/O (closes September 2).
5. Throw back some patio drinks

Sorry to be the bearer of bad news, but your sun-dappled day-drinking days are numbered. Pretty soon, we'll all be shivering around a fire, sipping hot toddies and trying to warm our slush-puddle–soaked sneakers. So, be sure to revel in those alfresco tipples while the buzz is still going strong! Pencil in an afternoon at the massive Greenpoint hot spot the Springs before the backyard transforms into a haunted hideaway on October 4; or savor a full day of rosé and seafood on Governors Island at the recent James Beard Award winner Island Oyster, which is sailing off into the sunset in mid-October. Plus, you only have until September ends to enjoy Time Out Market New York's summery cocktails—the See-Saw and the Lil' Loco—on our fifth-floor rooftop, as they'll soon be switched out for some awesome autumnal creations.
6. Spend a day at the U.S. Open

Catch them while you can: The GOATs of tennis (Roger, Rafael, Serena et al.) still rule the game but with each passing season, fans keep wondering if this will be the last U.S. Open to watch their favorite pros compete in Flushing. Cheer these stars on by hitting up a day session of the tournament, when you can catch them competing in the big stadiums or warming up on the practice courts. Wallet feeling the post-summer pinch? A week before the headliners hit the courts, you can check out the free qualifying competition, where lower-ranked pros vie for limited spots to compete in the season's most lucrative tournament. The serves stop September 8.
7. Pop into a fresh seasonal pop-up
Alright, Woodstock 50 was definitely a bust, but you can still toast to Arlo SoHo's pop-up Summer of Love (pictured at right), where the spacious courtyard has been transformed into a Woodstock-themed oasis. Complete with a VW bug, oodles of flower crowns and hippie-friendly tipples like the Flower Power (WhistlePig rye whiskey, lime, tonic and dandelion), it's open until September 21. And while we're talking pop-ups, you'll want to snap that perfect summer 'Gram at a few others before they disappear. The Wythe Hotel's Italian coast–inspired rooftop Lemon's will host its last outdoor Sunset Songs concert on September 17, and the flowery Serra Fiorita by Birreria at Eataly NYC Flatiron will be open through Labor Day before locking its garden gates to revamp the space for fall.
8. Be a beach bum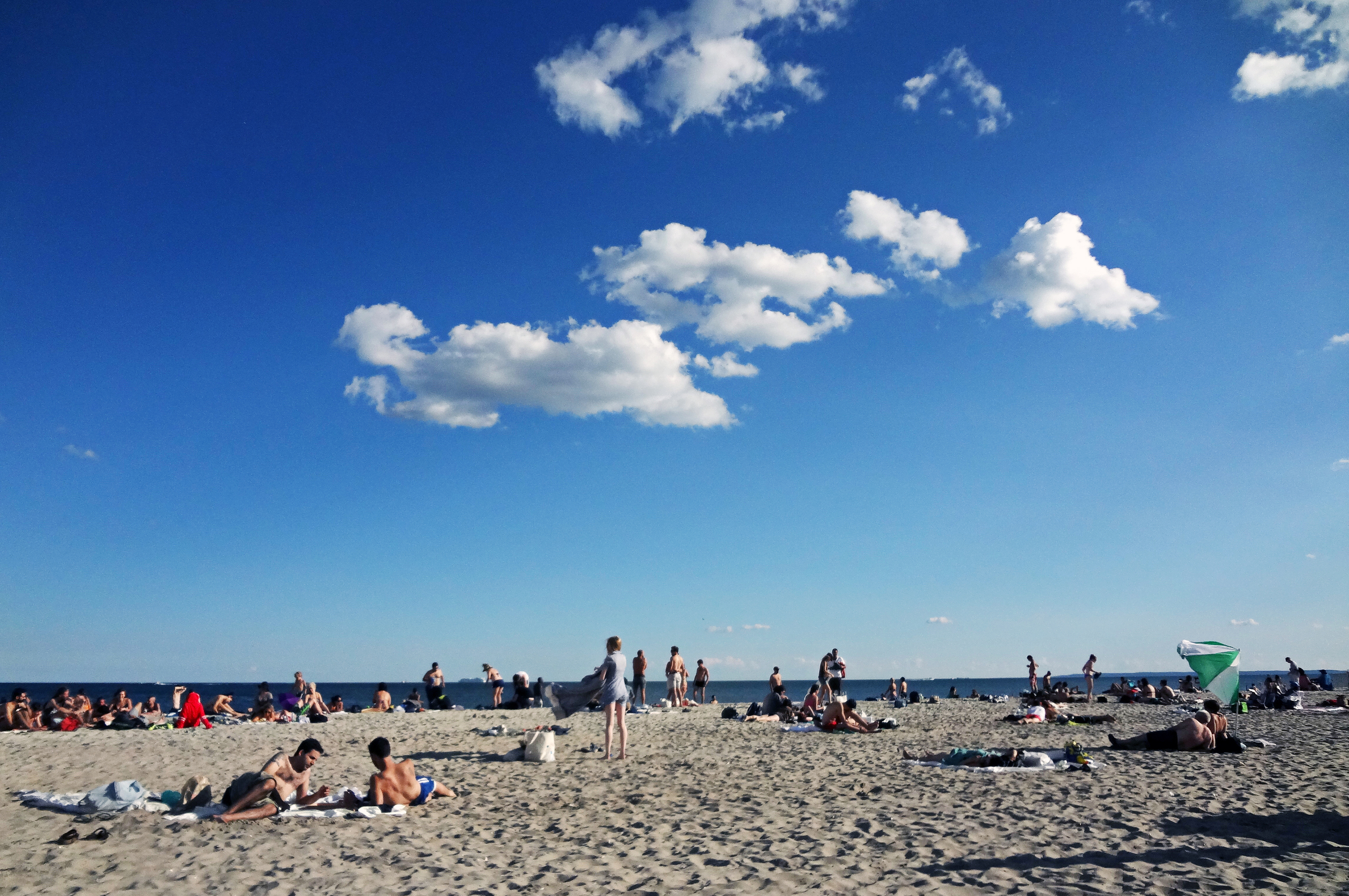 Like (dubiously clean) sand through an hourglass, so are the days of our summer in the city. And no summer is complete without a trip to one of our urban beaches, where you can enjoy things like…emerging from the water and realizing you can't find your friends on the crowded seashore, chugging a Nutcracker and blacking out immediately, or glancing around and noticing that everyone seems to have the same Strand tote bag. NYC beaches officially shutter on September 8 this year, so hop aboard a ferry to Rockaway to relish some last-minute fun in the sun, with a burger and fries from boardwalk favorite Rippers (closes early October), or food and live music from Riis Park Beach Bazaar (closes September 2) at Jacob Riis Beach.
9. Party under the sun
You can break it down in New York's numerous nightclubs and nondescript warehouses any time of year, but there's something to be said for dancing outside with nothing but you, the DJ, the music, the open sky and the hundred or so other sweaty people packed into the same courtyard. The best museum party in the city is the weekly outdoor bash MoMA PS1 Warm Up, which heats things up for the last time this season on August 31, so book it to Long Island City ASAP to groove to the internationally famous BBC Radio 1 DJ Annie Mac, the Bronx-born Martinez Brothers and other cutting-edge acts. And don't miss another hip outdoor daytime dance party, Mister Sunday in Ridgewood, before its last hurrah on October 20. Hoping for a blast from the past? Lindy Hop your way over to Governors Island for the 1920s throwback fete Jazz Age Lawn Party on August 24 and 25.
10. Catch some outdoor culture
Alfresco film series are a dime a dozen in New York, but a few really take the experience to the next level. Rooftop Cinema Club provides comfortable chairs, headphones, blankets and other awesome amenities for each screening at SkyLawn Rooftop Bar in midtown, where the lineup is packed with classics until the credits roll in mid-October. If you're looking to move around a bit more while getting your plein air culture fix, stroll through the Washington Square Outdoor Art Exhibit from August 31 to September 8. Peruse the works of more than 100 artists while also checking another longtime NYC summer tradition off your list: the arty street fair.