Add this to your list of must-visit destinations with kids in tow: the Pier 26 Science Play Area at North Moore Street in Manhattan's Hudson River Park is scheduled to open to the public some time this year—and the recently-released renderings make it clear that it's going to be a pretty cool spot to hang out in.
Designed by firm Olin, the new 4,000-square-foot marine and science-themed playground will perfectly complement other ecology-focused projects carried forward at Pier 26 while also providing children with the sorts of educational and recreational spaces that they crave all year around.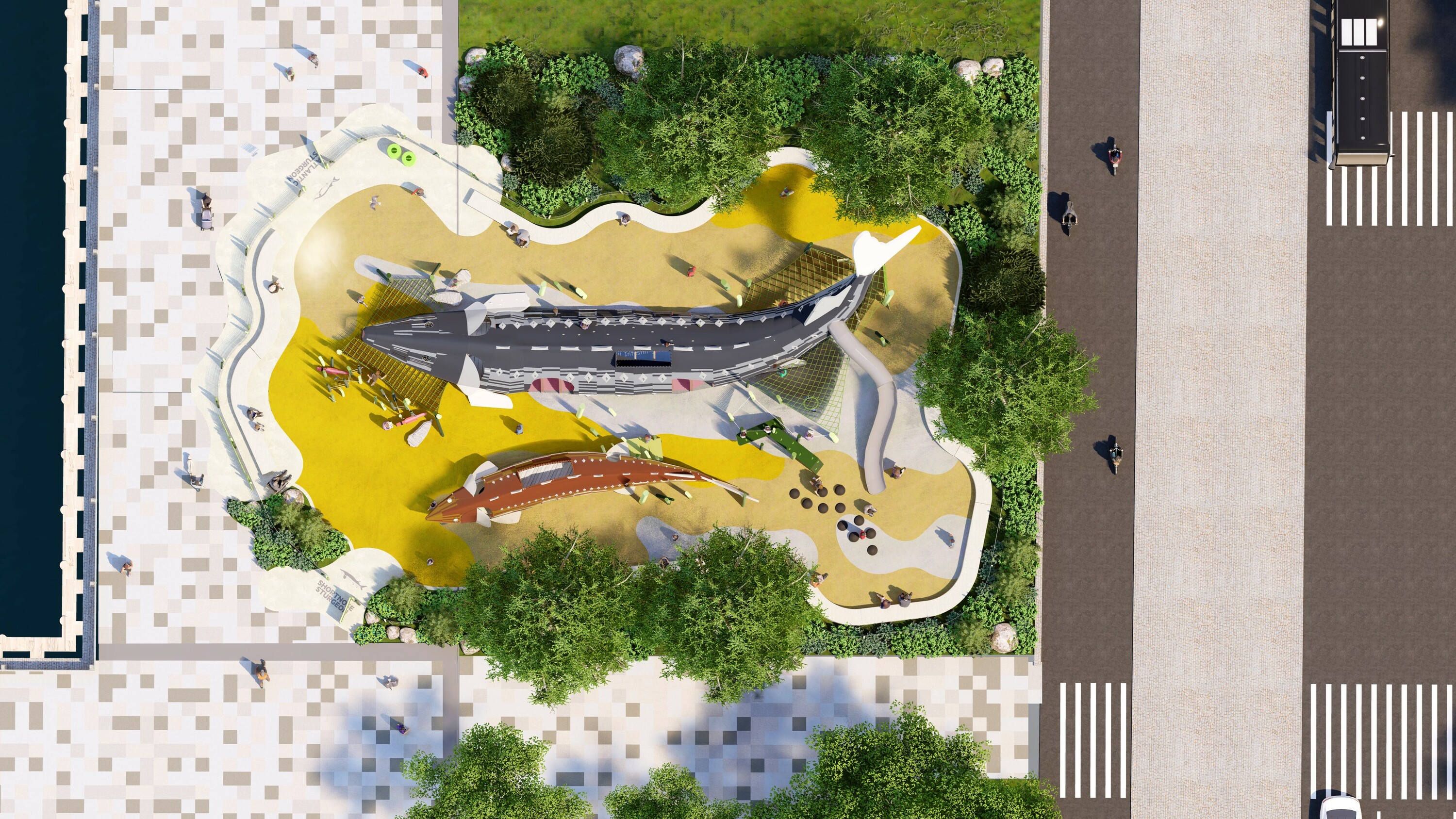 Among the many things that visitors will find on premise will be a pair of custom-fabricated play structures in the shape of two endangered sturgeon species native to the Hudson River. Folks will be able to climb inside each one to quite literally touch the anatomy of a sturgeon before stretching their legs on walls of nets and interacting with a slew of other engaging activities and play sets.
Financially, the initiative has benefited from a combination of private and public fundraising partners that have allowed officials to already break ground on the project.
"This playground will give our youngest New Yorkers an appreciation of the Hudson's wildlife and give them the opportunity to connect with the marine habitat that surrounds our borough," said Manhattan borough president Mark Levine in an official statement. "Through this playground, Hudson River Park is molding the next generation of environmentalists, which is critical to New York's future. I'm proud that we could use my office's capital funding to support such a transformative project."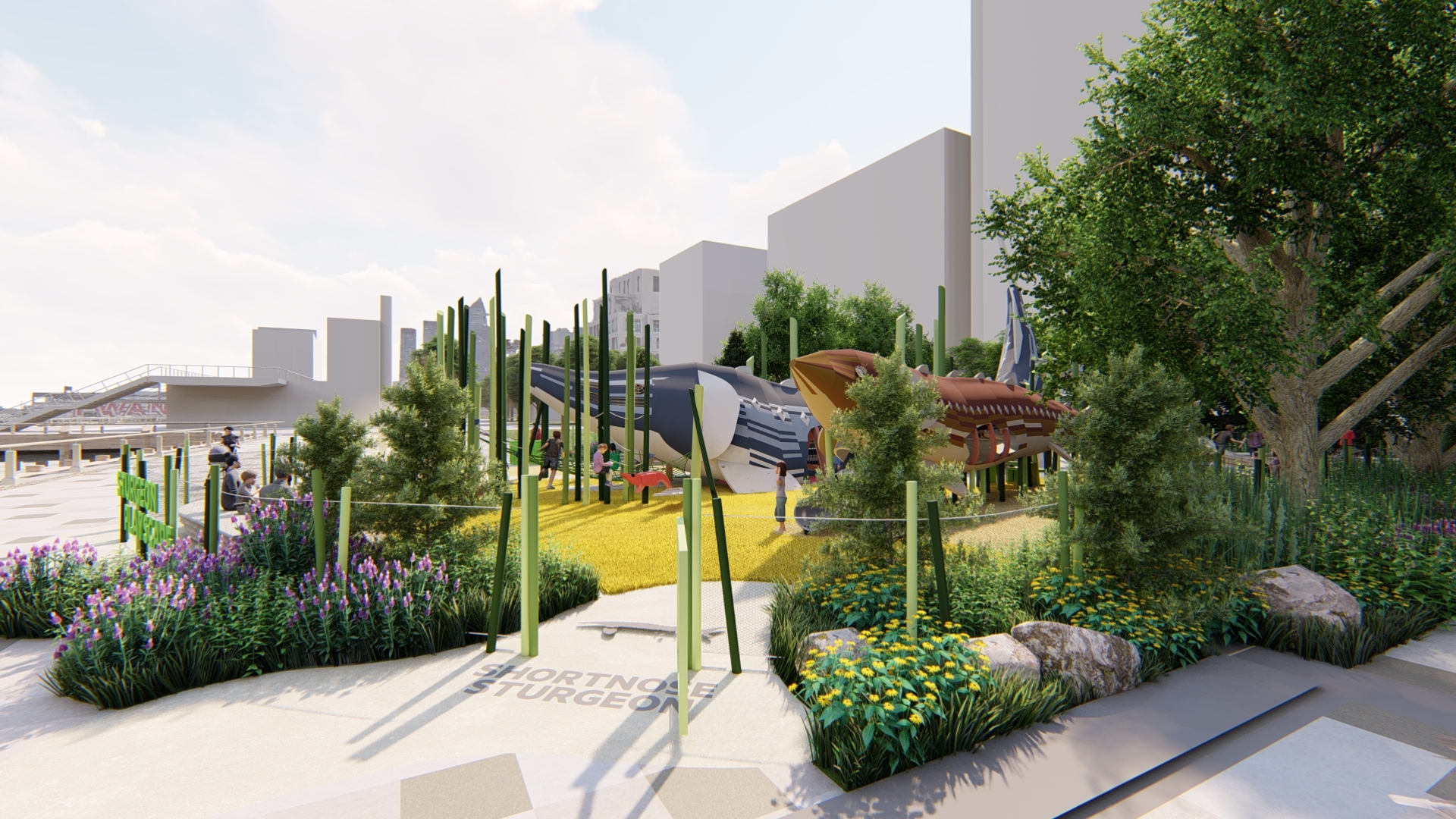 Given that—surprise, surprise!—New York City is the number one town to visit with kids in the United States, we expect the new playground to resonate with more than just city dwellers, perhaps even becoming one of the best things to do in New York with kids... whether you're a local or a tourist.