More than 200 languages are spoken in New York City, and this new art installation at the Dumbo Archway plays audio clips of each one.
"Anchorage, Babel in Reverse" aims to bring New Yorkers and visitors together with language as a unifying force. This work of public art is on view in Brooklyn through April.
RECOMMENDED: The best outdoor art in NYC this winter
Artists Joseph Morris and Owen Trueblood created the interactive light and sound art installation in collaboration with the Endangered Language Alliance. The alliance provided the audio recordings of more than 200 languages spoken in NYC, including endangered languages.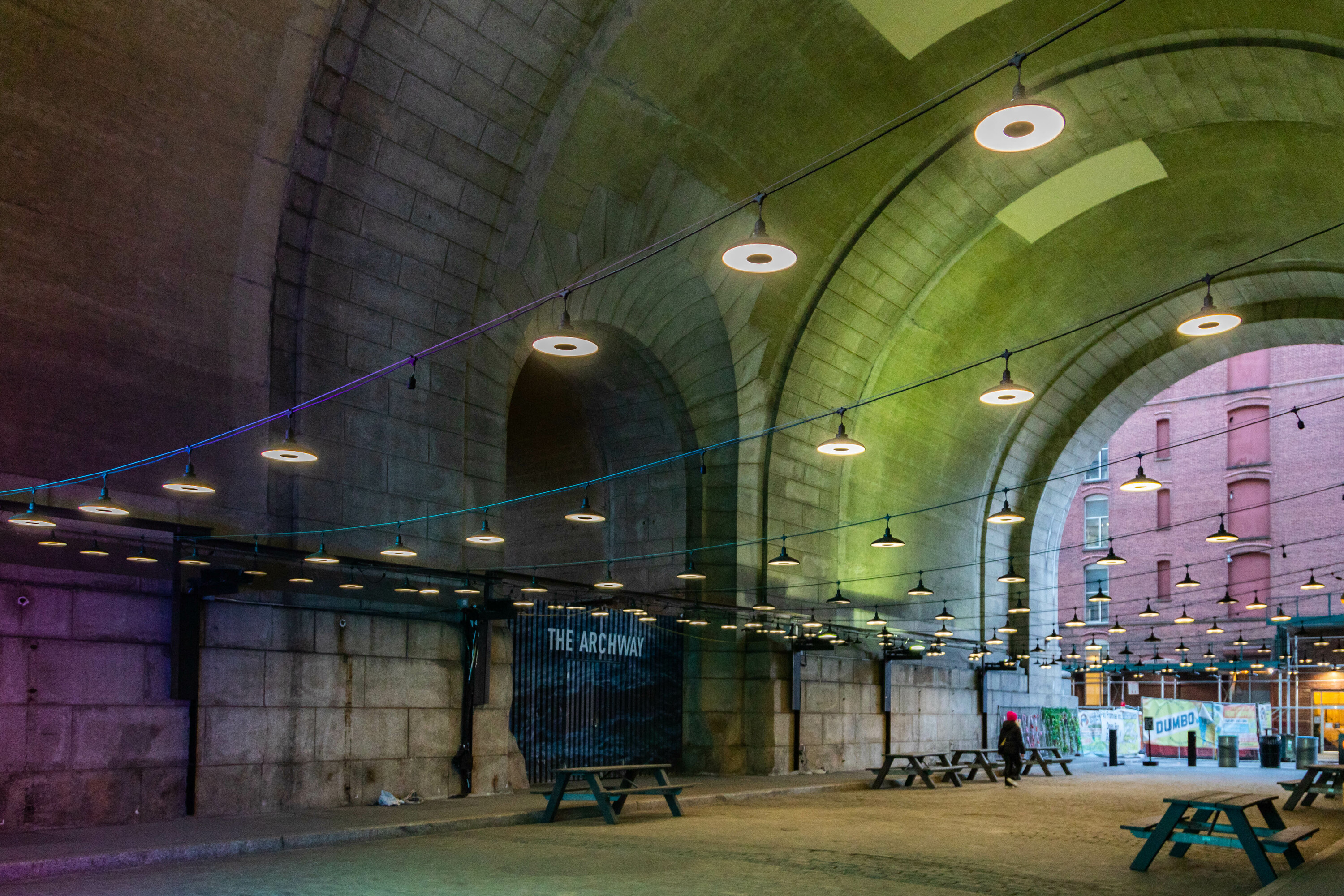 As you approach the installation, you'll hear whispering sounds, which clarify into individual voices and languages as you get closer. The motion-activated speakers, hanging in the archway under the Manhattan Bridge, light up and play various snippets of poetry, song and prose. Each electronic speaker is dedicated to a single audio recording of a language documented by the Endangered Language Alliance.
Languages featured include Romansh, Rikou, Yiddish and Nahuatl, among many others.
The installation comes amid an influx of migration into New York City. Since last spring, 42,000 migrants seeking asylum have arrived in New York City "in need of shelter and basic services," The New York Times reported today. Mayor Eric Adams has said the city is nearing "its breaking point," per the Times.
As the city grapples with this influx, the installation celebrates New York's diversity.
Take note of the installation's name: "Babel in Reverse." In the Biblical story of Babel, the Babylonians tried to make a name for themselves by building a massive city and tall tower reaching into the heavens. God interrupted the work by confusing the language of the workers so they couldn't understand each other; the people then dispersed across the earth. The story seeks to explain the existence of diversity in human language.
Unlike the story of Babel, where language divides, "Babel in Reverse" strives to bring people together.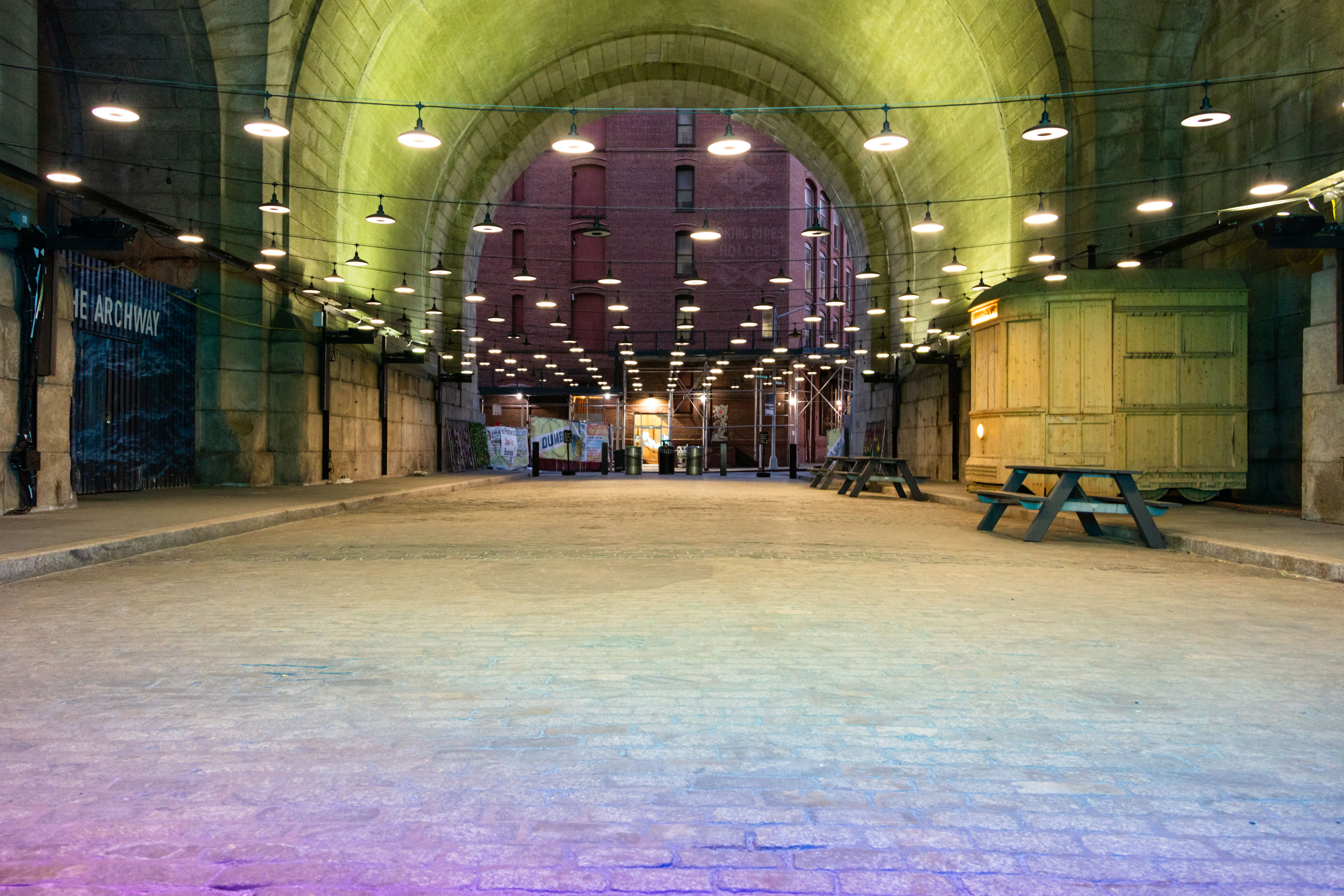 You can see—and hear—it in Dumbo Archway, open daily from 3-10pm through April.
The piece is the latest installation by the Downtown Brooklyn + Dumbo Art Fund, a partnership with Downtown Brooklyn Partnership and Dumbo Improvement District designed to enliven public spaces. New York City DOT Art also partnered on the project.
It's among many pieces of public art project on view this winter, including sculptures about justice in Madison Square Park, a colorful archway at Brookfield Place and a kinetic installation in the Garment District.