"Pulse Portal," an art installation by sculpture artist Davis McCarty that was shown at Burning Man in 2016, is now on display at Brookfield Place's Waterfront Plaza—and it's a creative piece of work that you definitely want to see in person.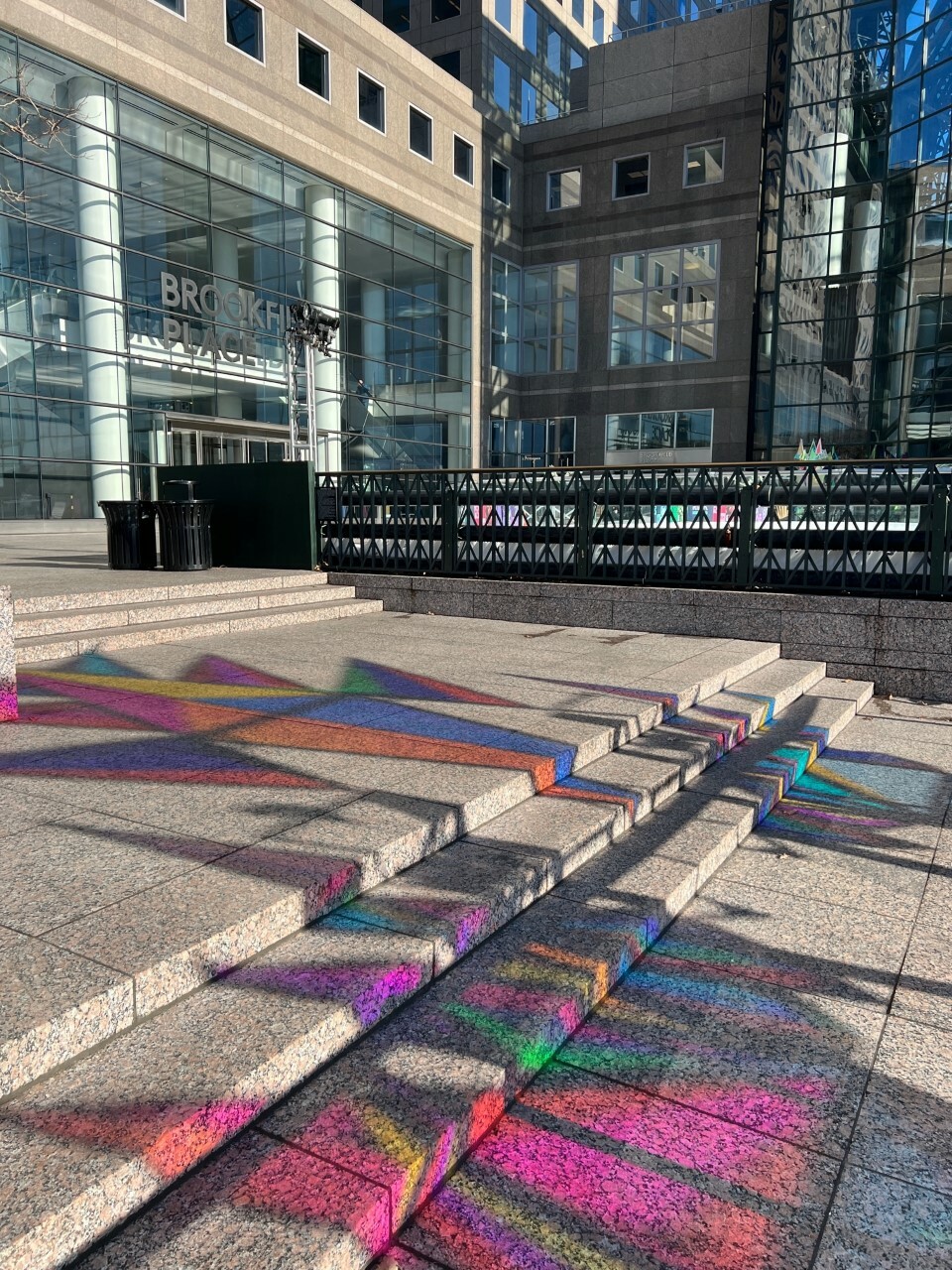 The eye-catching, 20-foot-tall archway is made from materials developed by NASA that transform in color based on the angle of the viewer.
The focus on shades and hues is not a purely aesthetic one. According to McCarty himself, in fact, "the vibrant colors represent the diversity of humankind and celebrate the individual spark living inside each of us."
While on the premises, you're encouraged to walk both through and around the archway to analyze it in all of its splendid glory.
Reporting on the installation when it was on display at Burning Man, Vice reveals that McCarty had to enlist the help of 24 people to "put a combined 1,500 hours of work into designing and constructing the 'Pulse Portal.'"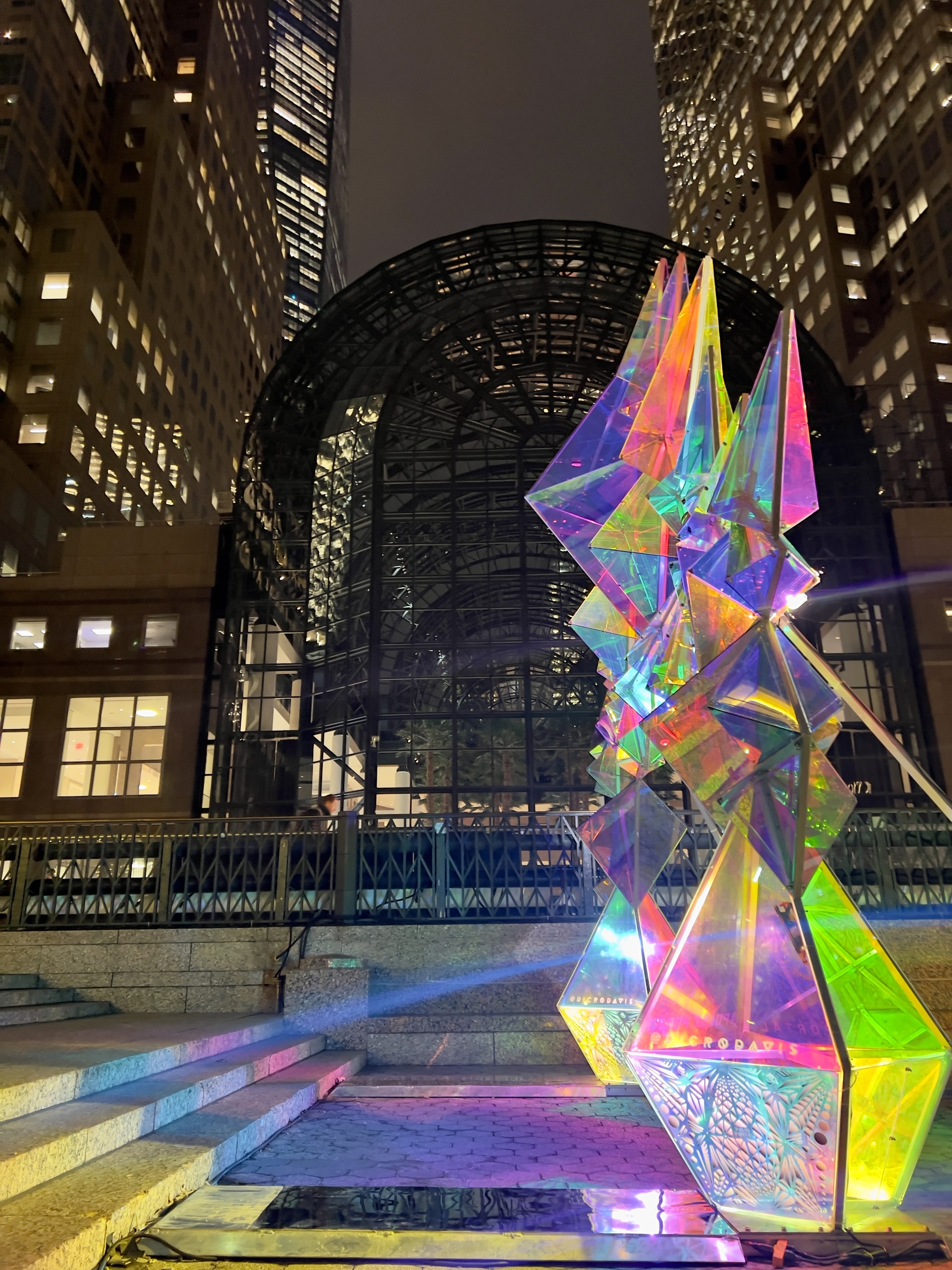 Given its curving, modular architecture, the piece can actually be set up in 20 different arrangements that also make for easy transportation—so we do expect it to pop up across the country sometime in the future as well.
Talking to Vice years ago, the artist himself suggested it might make for the perfect addition to a "modern building's lobby." "I think [...] [it] would be a perfect fit for this type of elegant sculpture," he said. We can think of a few NYC hotels that fit the bill.
On display at Brookfield Place until March 10, "Pulse Portal" is one of many new public art installations that have recently been set up all across the city.
Just yesterday, for example, a huge glowing lantern took over the Broadway plazas in the Garment District between 39th and 40th Streets, where it will stay open to the public through February 24.
Dubbed "Living Lantern," the piece is actually fueled by the wind so viewers get to see its outer membranes open and close, allowing light to filter from its core and change the lantern's colors, in real-time.
The city's outdoor art scene is heating up—perhaps aided by the fact that we're now in the fourth longest snow-free stretch in NYC history.