The highly-regarded restaurant that followed chef Greg Baxtrom's even more acclaimed destination Olmsted has closed to manifest a new concept joining his Vanderbilt Avenue fiefdom, which also includes the uncharacteristically less-good Patti Ann's. The self-billed French yakitori Maison Yaki that captured rapture when it opened in 2019 with a mostly skewer menu where none were more than $9 (a ceiling that reached cocktails, too, if but for a fleeting moment) has been dimmed to spotlight new occupant Petite Patate.
RECOMMENDED: A beautiful new Indian restaurant opens downtown this week
Its interior is very similar, save for the relocated neon red "Oui Chef" sign, which now glows in the window, blank space where mushrooms used to incubate on shelves above the bar, plus a few new posters and window dressings. Its dramatic technicolor floor and long row of red leather mid-back bar stools remain, parallel to standard-height two-tops where pub-style tables once stood. The heated backyard has undergone more changes, reps say, including furniture adjustments, rugs that bring the indoors out, TV screens alongside the remaining pétanque courts held over from the earlier operation.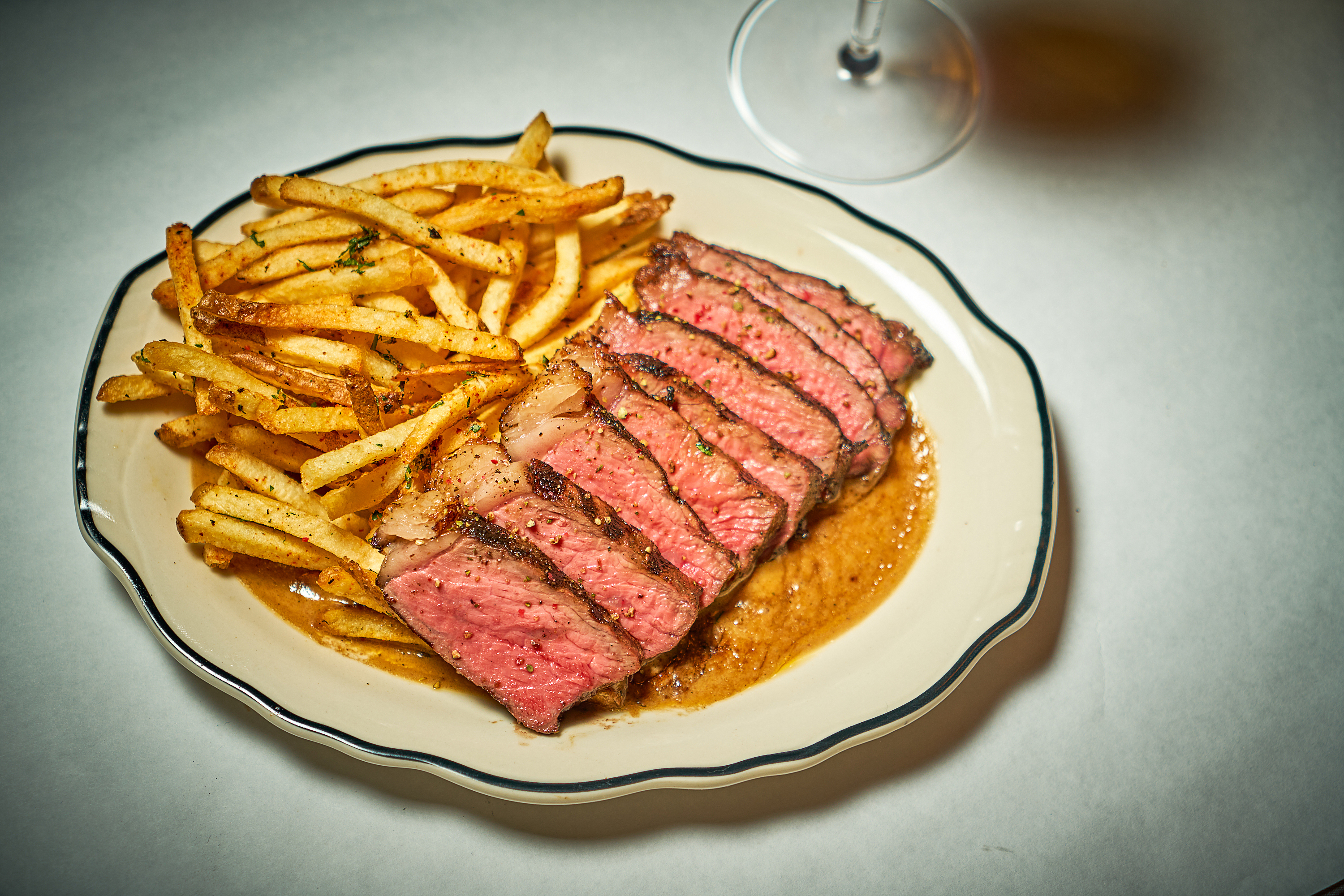 Petite Patate's menu is the element most transformed from its predecessor, now stickless. Reimagined with French bistro flavors, small plates include escargots, duck liver pâté and French onion soup, with mussels, crêpes and steak frites among the mains. Only the espelette-spiced nuts and the side of fries dip below that previous price tag max, at $8 and $6, but, to be honest, the old cost schema added up fast anyway.
Petite Patate is located at 626 Vanderbilt Avenue and reservations were open as of Wednesday, February 8.