This might put a smile on your face: a "bathroom attendant of the future" called "SOS" just took up residence inside all public restrooms at Rockefeller Center.
More of a vending machine than a robot, SOS dispenses wellness products developed by on-trend brands, including always-free menstrual care products. You'll also be able to purchase sunscreen, pimple patches, deodorants and more from the no-contact and no-cash "attendant." Who even needs Duane Reade these days?
"SOS's 32-inch LED touch screens also deliver targeted, interactive advertising and educational content when not in use," explains an official press release about the launch. "This digital component is a unique aspect of SOS machines and enables highly targeted brand-building and customer acquisition programs that help brands stand out in an increasingly competitive marketplace."
New Yorkers are slowly getting used to virtual beings assisting with a slew of tasks all around town.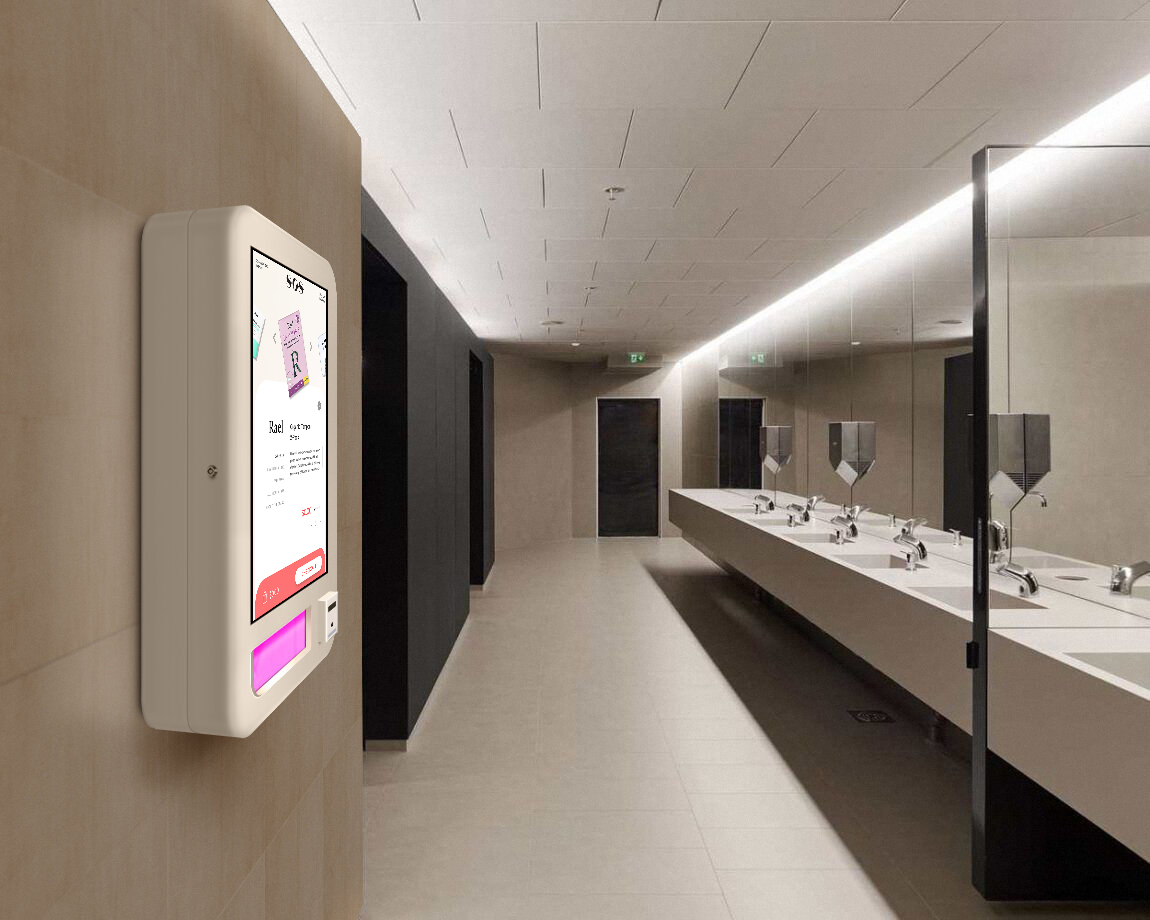 Last year, for example, the first robot burger chef in the world started slinging meat near NYC, making delicious patties in less than 6 minutes at the Simon mall at the Newport Centre in Jersey City, New Jersey. Out in Cobble Hill, on the other hand, BellaBot is a roving cat that sings, tells jokes and serves food at dim sum spot Dimmer & Summer.
We've also reported on the automaton that will park your car at a midtown garage for a "mere" $300,000 a year and, although not technically a "helpful" robot, a few days ago locals got to see the android version of iconic artist Yayoi Kusama painting the windows of the Louis Vuitton store on Fifth Avenue as part of a larger partnership between the Japanese legend and the luxury brand.
Who knows, New York might soon turn into a version of Westworld—and who are we to mind?