New York is about to get a whole lot sweeter—as in fried, sugary and glazed.
Last year, Krispy Kreme announced it would be opening a Times Square flagship and today brings further details: The 45,000-square-foot space is set to debut in May and will usher in five more new locations throughout Manhattan and the Bronx.
It's a big announcement for doughnut fans—and let's be honest: who doesn't like doughnuts, especially in a city full of great doughnut options?—because Krispy Kreme's sole NYC location since 2009 has been in the bowels of Penn Station.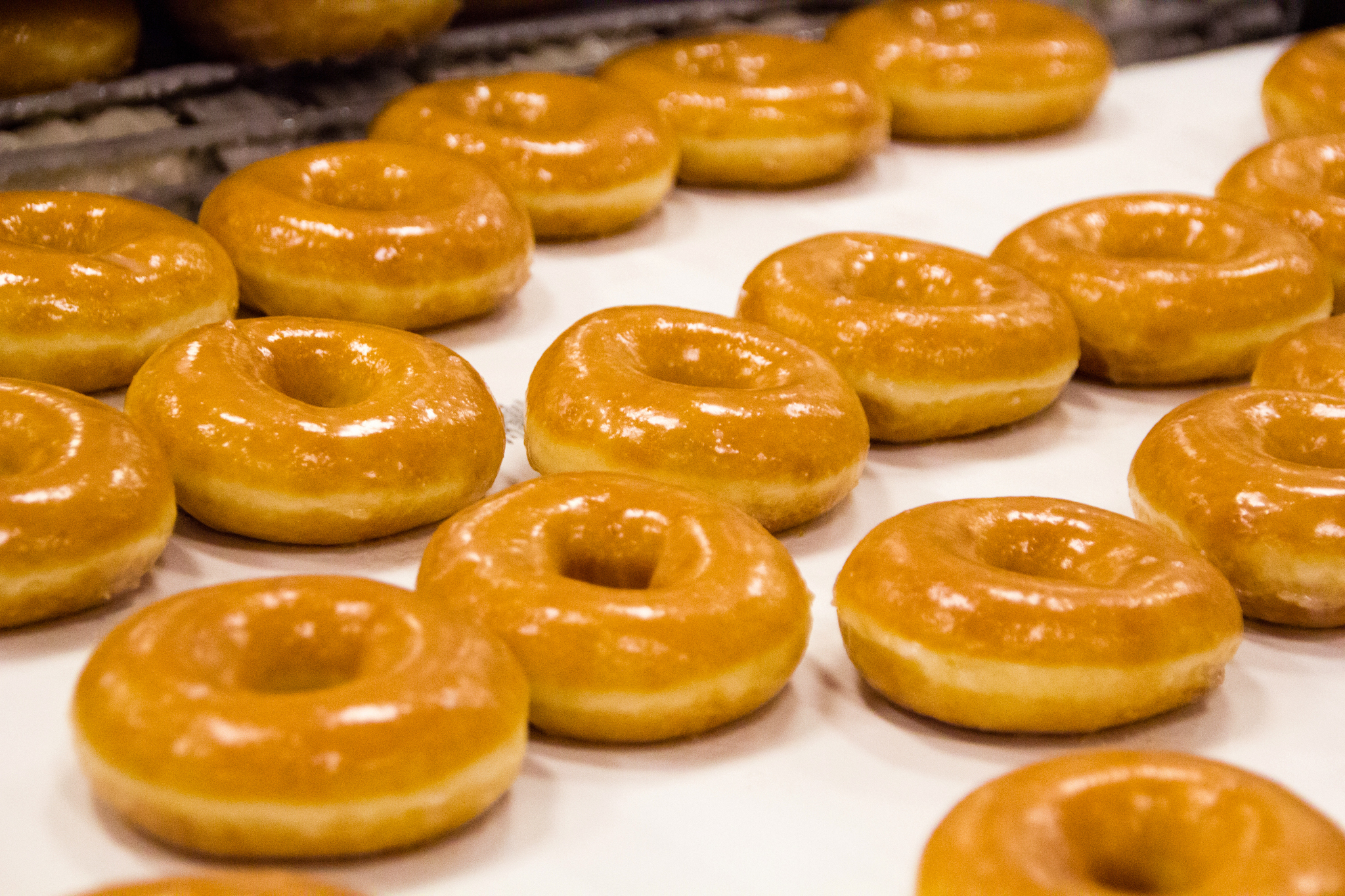 "We know that New York has an amazing doughnut culture and that New Yorkers expect the best. Research repeatedly shows that Krispy Kreme serves the best doughnuts in the world, so we welcome the opportunity to serve New York's true doughnut connoisseurs, says Andrew Skehan, Krispy Kreme's President North America, in an email to Time Out New York. "New Yorkers' reaction to when we announced our Times Square flagship was tremendous. It fueled our excitement to expand in the Big Apple in an even bigger way to deliver the most awesome doughnut experience imaginable."
The Penn Station outlet has been closed since early January for a makeover that's turning the space to serve customers more quickly, according to Krispy Kreme spokesperson. It will re-open on January 30th. Another opening is set for February 4th at the intersection of West 37th Street and Sixth Avenue. Other openings will happen throughout 2020 in the Financial District, Harlem, Bronx and Upper West Side. The company says it expects to hire more than 400 people for the new businesses.
But if you love sweet fried dough, however, the Times Square behemoth at 48th Street and Broadway will be open 24/7. The world's largest Hot Light will always be lit to let those with a sweet tooth know fresh and hot doughnuts are ready to order and you can devour your treats in the space complete with stadium-style seating.
For the openings, there will be an Office Hero promotion, where 10 winners will receive four dozen Original Glazed doughnuts for their office or school. Additionally, for each shop's first week, 10 dozen random guests will receive a Golden ticket for a year's supply of doughnuts.
The seven shops in 2020 will add to Krispy Kreme's more than 1,450 shops worldwide.