"Let Me Tell You" is a series of columns from our expert editors about NYC living, including the best things to do, where to eat and drink, and what to see at the theater. They publish each Wednesday so you're hearing from us each week.
Don't get me wrong: I love Broadway shows. If I have any complaint about the upcoming fall season, it's that there aren't enough of them.
Last year, 20 new Broadway productions cropped up between September and the end of the year; in 2023, as our Broadway fall preview shows, there are only 11. And that batch includes just three shows that haven't been seen in New York before: the new plays Jaja's African Hair Braiding and I Need That and the autism-themed musical How to Dance in Ohio. Of the remaining shows, four are moving up from Off Broadway runs last season—Merrily We Roll Along, Harmony, Prayer for the French Republic and Melissa Etheridge: My Window—and the other four are revivals: the plays Purlie Victorious and Appropriate and the musicals Gutenberg! and Spamalot.
I'm happy to see all of these shows, or in some cases to see them again. Still, there's no denying that this year, most than ever, theater lovers like me will have to look elsewhere to satisfy our cravings—specifically, to the varied offerings of Off Broadway theater, where new shows (and revivals of classics) thrive in more intimate venues. Here are the shows I'm most excited to catch in the months ahead.
RECOMMENDED: The 25 best Off Broadway shows to see this fall
New musicals
Stephen Sondheim died in 2021, but his work continues to boom: Broadway now has two revivals of his musicals, Sweeney Todd and Merrily We Roll Along, running at once. But the bigger Sondheim news this season is over at the Shed: the world premiere of Sondheim's final work, Here We Are, adapted with David Ives from two surrealist films by Luis Buñuel. Director Joe Mantello has assembled a top-drawer cast for the occasion, including David Hyde Pierce, Bobby Cannavale, Rachel Bay Jones, Amber Grey and Denis O'Hare. I'm trying to keep my hopes high but my expectations low—Sondheim was in and out of the project for years, and didn't have a chance to see it in front of audiences—but for die-hard theater fans, this is undoubtedly the most eagerly anticipated show of the fall. The other hot-ticket musical is the Public Theater's Hell's Kitchen, which features old and new songs by Alicia Keys; the run is already sold out, but a Broadway transfer might be in the cards if the show is any good. I've already seen and enjoyed Rachel Bloom's post-Covid musical tragicomedy Death, Let Me Do My Show, which closes at the end of September, but I'm very much looking forward to Lincoln Center's The Gardens of Anuncia, the latest show by musical-theater auteur Michael John LaChiusa (The Wild Party), and the Atlantic's Buena Vista Social Club, a tribute to the sensational Cuban musical ensemble.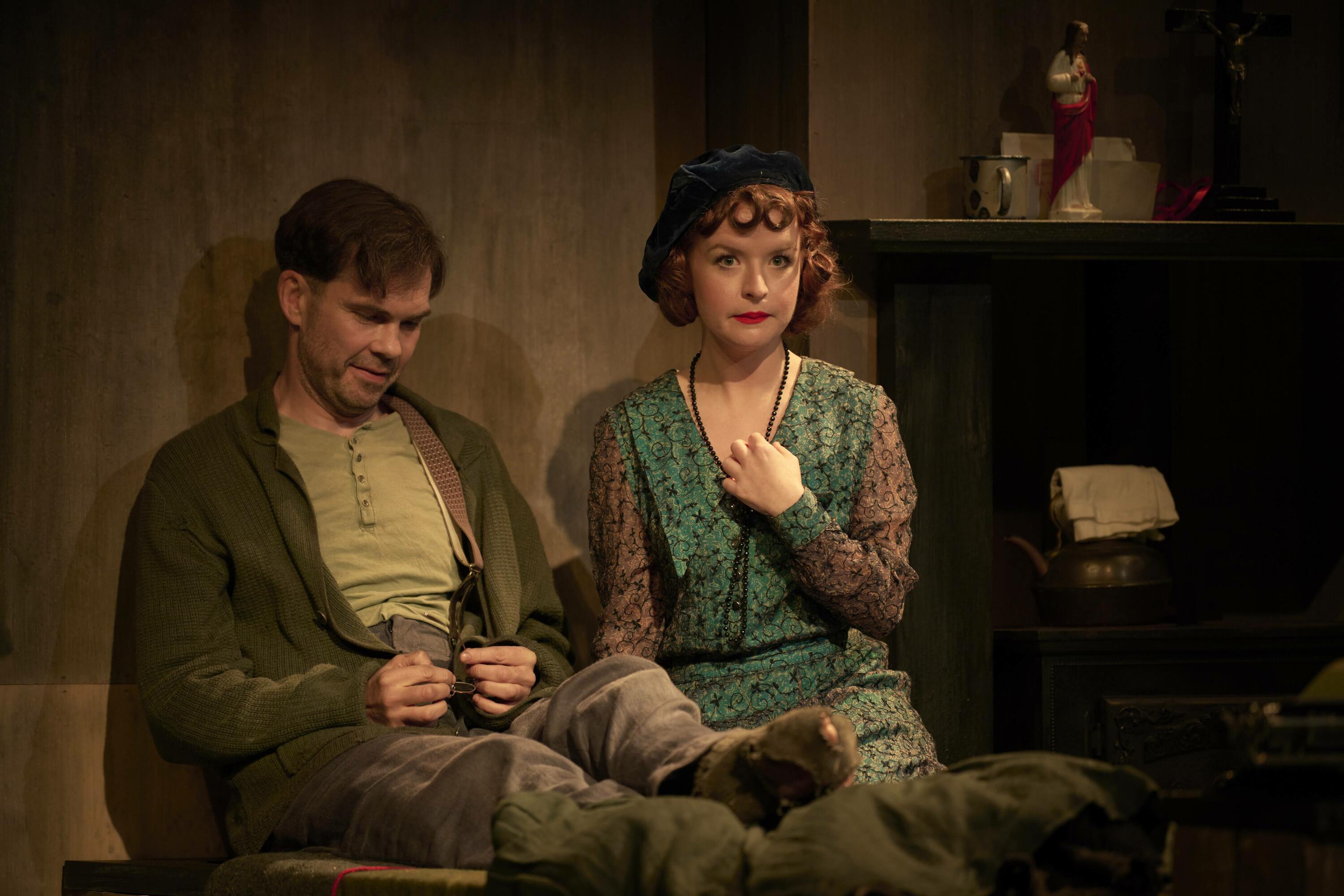 New plays
The Off Broadway play season is already in full swing: Among the worthwhile shows that have already opened are Annie Baker's unsettling Infinite Life, Rebecca Gilman's touching Swing State, Max Wolf Friedlich's tense Job, Emma Horwitz's weird Mary Gets Hers, Gordon Greenberg and Steve Rosen's camptastic Dracula: A Comedy of Terrors and Annie Dorsen's fascinating AI experiment Prometheus Firebringer. But there's so much more ahead. Personally, I'm psyched to see several superb actors at close range: Dianne Wiest in John J. Caswell Jr.'s comedy Scene Partners, John Turturro in his own adaptation of Philip Roth's Sabbath's Theater and Patrick Page in All the Devils Are Here, his survey of Shakespearean villains. David Adjmi has long been one of my favorite playwrights, so I'm champing at the bit to see his new work at Playwrights Horizons, Stereophonic, which features original songs by Arcade Fire's Will Butler. I'm also eager to see Nathan Alan Davis's epic-looking The Refuge Plays and a trio of new plays by Asian-American writers: Jeremy Tiang's Salesman之死, Hansol Jung's Merry Me and Qui Nguyen's Poor Yella Rednecks. And for a real wild card, there's Becca Blackwell's Snatch Adams & Tainty McCracken Present It's That Time of the Month, a genital talk show that promises to be exactly as insane as it sounds.
Revivals
Where classics are concerned, this fall is for the Irish. First, in DruidO'Casey, Ireland's great Druid Theatre Company offers three classics by Sean O'Casey in rep, including three six-hour marathons for the especially stout-hearted. Then come revivals of Brian Friel's gorgeous Translations and George Bernard Shaw's biting Arms and the Man, as well as a new look at Samuel Beckett's Waiting for Godot—starring Michael Shannon and Paul Sparks—and the stage debut of Aubrey Plaza in a remount of Irish-American playwright John Patrick Shanley's Danny and the Deep Blue Sea. (If you're more of an Anglophile, don't fret: Bedlam is reviving Tom Stoppard's dizzyingly smart Arcadia.) Musicals are in shorter supply, but I am very keen to see two old shows that have been extensively revised and will be staged with first-rate casts: City Center's Pal Joey, in a newly race-conscious version starring Ephraim Sykes and Elizabeth Stanley; and I Can Get It for You Wholesale, with Santino Fontana, Judy Kuhn, Rebecca Naomi Jones and Julia Lester. And this week, I'm delighted to have a rare chance to see the 1968 Vegas extravaganza Golden Rainbow, courtesy of the York Theatre Company's Musicals in Mufti series.
That's a whole lot of shows, I know, and some of them will surely prove more rewarding than others. For now, though, I'm just happy to take in the view of the season that stretches wide before us.