"Let Me Tell You" is a series of columns from our expert editors about NYC living, including the best things to do, where to eat and drink, and what to see at the theater. They publish each Wednesday so you're hearing from us each week. Last month, News Editor Anna Rahmanan shared her thoughts on the new Grand Central Madison station.
I moved to New York from Milan, Italy, back in 2005 alongside my entire family.
At just 16 years old, I was too concerned with having left my life in Italy behind to understand the magnitude involved in establishing a whole new existence in a city like New York, famously built by and, perhaps, for immigrants like myself.
Alas, upon moving into my New York University dorm in downtown Manhattan a mere two years later, things became a bit clearer: this was really the city of dreams—both established and newly formed ones.
The wide-eyed sense of possibility that fueled my love affair with New York has not died since then, no matter how bad the subway smells and how slow it runs, how many months I have to wait to dine at Carbone or how many awful dates with "born and bred New Yorkers" I had throughout the years.
I freaking love New York and, nearly 18 years after having moved here in the first place, I can confidently say that it's my immigrant status that mostly catalyzes that adoration.
On the one hand, having experienced life elsewhere makes me appreciate New York for all that it has to offer over other cities. Milan will always have my heart but, as a Jew, it is astounding to be able to walk around a city with folks donning head coverings unashamed, dining at countless kosher restaurants for top-notch meals that Jews in other parts of the world can only dream about.
The freedom to practice your own religion and culture is exactly why the recent wave of antisemitism hits so hard: we're supposed to be way past that here, in a city that has always defined itself by its amalgamation of people.
In addition to helping me appreciate the freedom not necessarily bestowed upon me in my home country, my being an immigrant has intrinsically affected my noticing other transplants and their achievements.
According to a report by the Association for Neighborhood & Housing Development, immigrant-owned companies make up 48% of New York City's roughly 220,000 small businesses. In addition to that, foreigners actually employ half-a-million New Yorkers and contribute $195 billion to the city's gross domestic product every year.
Those are pretty impressive statistics and the city seems to only be pushing the trend forward.
The city offers a guide for immigrant entrepreneurs, teaching them how to sign a commercial lease, navigate government requirements and understand their various rights. (You can find that right here.)
A mere run through some of the city's top restaurants and iconic New York shops makes it clear that, despite it being one of the most important cities in the United States of America, New York is, indeed, reliant on cultures born outside of its nation's territory.
Take Ray's Candy Store, for example, an emblem of downtown cool that has been selling egg creams, frozen yogurt, Belgian fries and beignets since 1974. The East Village deli was founded by one Ray Alvarez, who is currently 90 years old, after his move to the city from Iran in 1964. Not only has the space survived through decades of city history, but it has been part and parcel of it all, including the famous 1988 Tompkins Square Park Riots that broke out between protestors and the police right nearby. Ask Alvarez to dive into his past and you'll be treated with a seemingly never-ending diatribe touching upon his Iranian excursions followed by his brushes with adventure on this side of the Atlantic. Talking to him should certainly be part of any must-do-in-New-York-City list.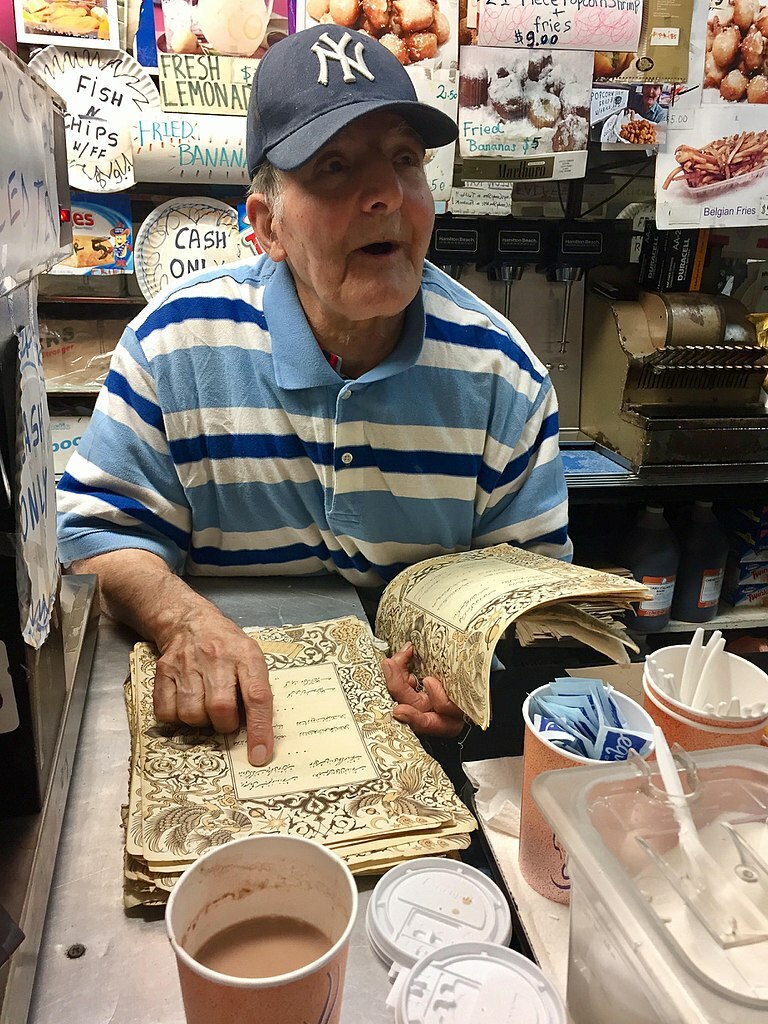 Not entirely unlike Ray's is Casa Magazines, another downtown institution albeit dedicated to the written word. Now over 70 years old, Mohammed Ahmed is the co-owner of the shop. He moved to town from India back in 1980 and worked at a magazine store on Lexington Avenue until 1995 when he purchased the West Village business alongside a still-anonymous partner.
There are plenty of more examples of successful immigrant businesses that have shaped the character of New York across neighborhoods and boroughs, including Ukrainian restaurant Veselka, established in 1954 by husband-and-wife duo Wolodymyr Darmochwal and Olha Darmochwal, who are post-World War II, Ukrainian refugees. I would be remiss in not mentioning the eatery's current foray into aid work: Veselka's staff has been sending supplies and other forms of support to the people of Ukrainian since Russia first invaded the country over a year ago.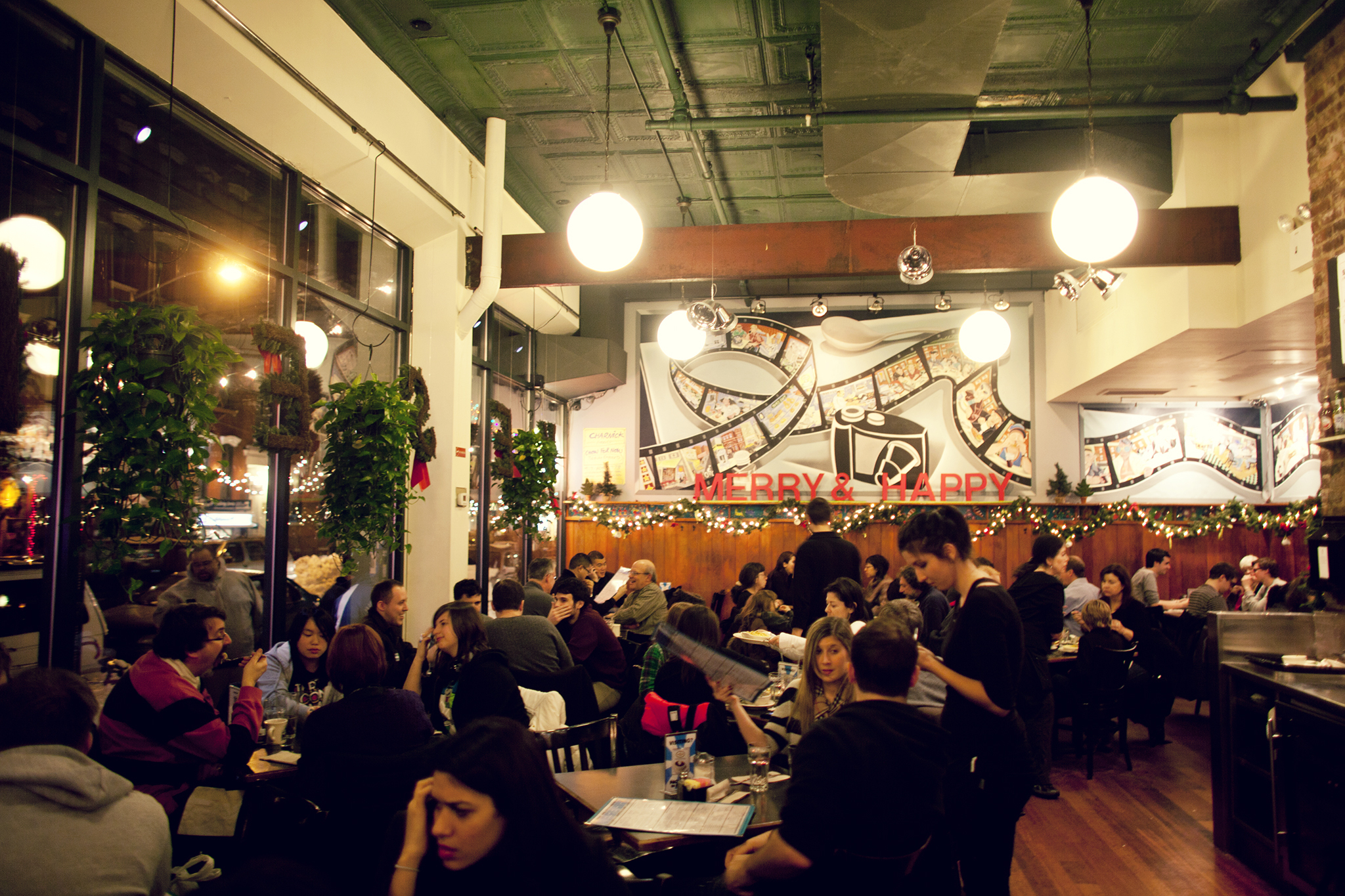 There's also the New American restaurant Emma's Torch in Carroll Gardens, which is actually named after refugee advocate Emma Lazarus whose 1883 sonnet, "The New Colossus," is inscribed at the base of the Statue of Liberty. The restaurant has just announced that it will operate a Citi Field outpost starting this month—meaning that a group of non-natives will actually be serving food inside a stadium dedicated to America's sport. Let that sink in for a moment.
"Born and bred New Yorkers love their city but they may have missed some of the city's undercurrents due to getting on with their lives," says K. Krombie, a British transplant that has created her own walking tours of the "forbidden" parts of NYC. "I've somehow crafted a career out of presenting these lesser-known aspects of the city to people who have lived here a hell of a lot longer than me. I'm acutely aware—despite becoming a U.S. citizen—that I'm not from here, but I'm also attuned to the fact that this is a city of immigrants. I think the same can be said for most immigrants, many of whom come from much more challenging corners of the world than my own."
The business owner is aware that her own story isn't necessarily unique. "Since the New Amsterdam era, this city has dealt, perpetually, with the next wave of immigrants," she explains. "Historically and repeatedly, the settled-in descendants of those immigrants complain about the next wave, and so on. Through trial and error, and sometimes begrudgingly, New York has learned how to live with itself."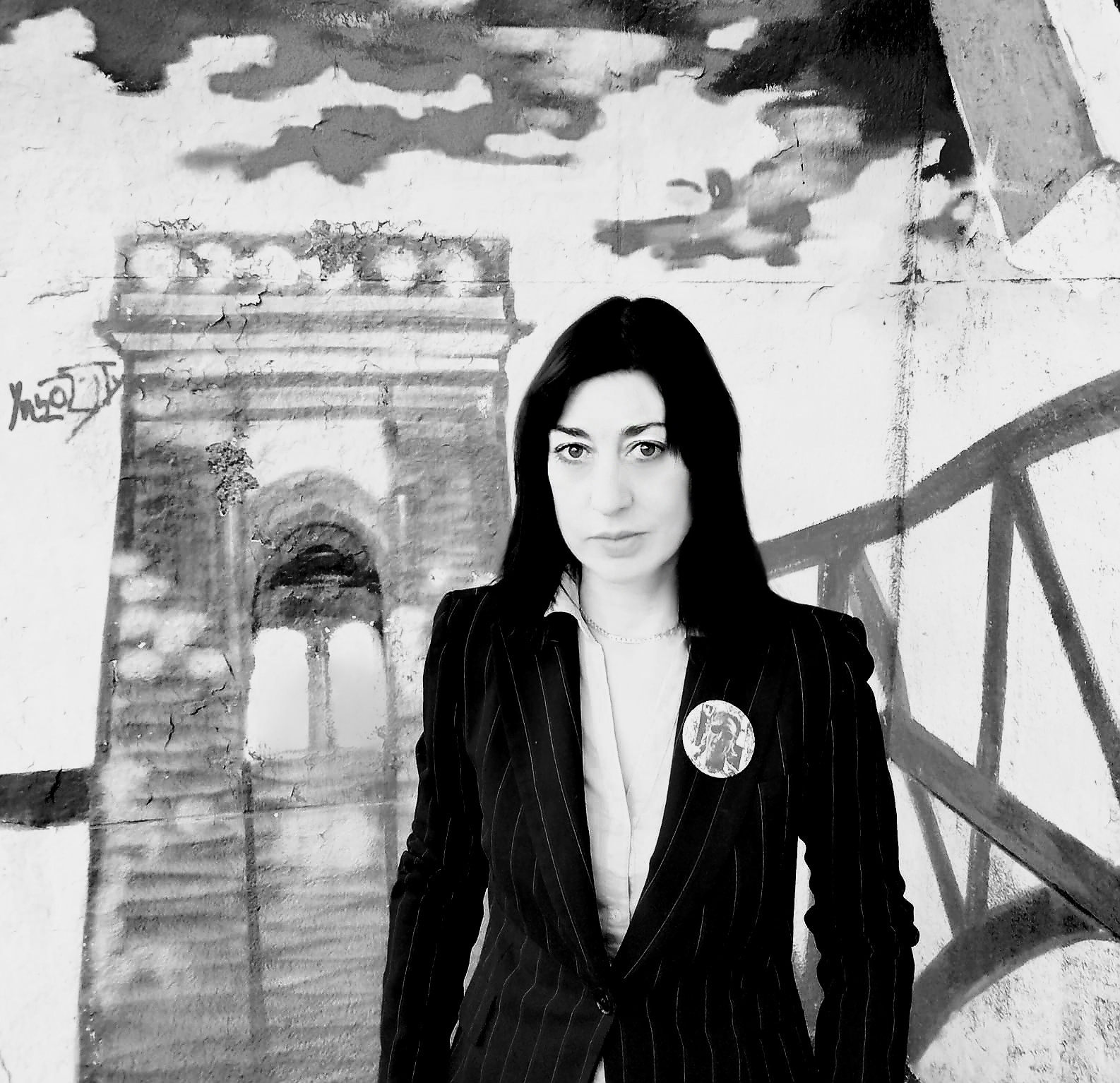 Even I'm familiar with the difficulties involved in setting up a business in New York. I had a front-row seat to my cousin Reuben Ben Jehuda's gallant efforts at launching a gelato shop in town: the (very delicious!) Popbar.
After moving to New York from Italy in 1995 to attend college, Ben Jehuda eventually decided to create Popbar "because I wanted to bring a little bit of Italy here, not only in terms of authenticity of flavor but also in terms of creating a 'mom-and-pop' experience," a factor that seems to run through the majority of local immigrant-run businesses.
How has his experience been, overall? "New Yorkers are pretty open to immigrants but they are sometimes too quick in taking assumptions," says Ben Jehuda. "Never judge a book by its cover! An immigrant brings to the table different points of view and different action methods. That experience is invaluable in a local business setting, and might make the difference in succeeding."
Of course, there are thousands of other local operations that could be mentioned, from pizza parlors to dry cleaning shops, laundromats and tailors—all launched by folks who moved to this side of the Atlantic in the hopes of finding better fortune, monetary and none, than their countries of origin.
Indeed, we are a city built by and, yes, for immigrants.
Perhaps a bit preposterously given my own past, I dare say that we actually keep New York's pulse beating: although not born in Queens, Brooklyn, Manhattan or even Long Island, immigrants are the ones who prepare and deliver most of the city's groceries, mend our garments, set up the dollar slice pizza shops* that have come to define the local culinary scene and, well, some of them even have the honor of writing about the most exciting news stories happening in New York every day (in case you missed it, that would be me).
So I salute you all, fellow immigrants, and thank you for making me fall even more deeply in love with New York every single moment of the day.
___