Pegu Club, a pioneering bar in New York's craft cocktail scene, will not reopen because of the current crisis, according to owner Audrey Saunders.
In an email and on social media, Saunders lamented that the shutdown "has taken every bit of the life we had out of us, and a soft reopening following NYC guidelines would not be enough to sustain us entering into the summer months."
The sleek, dimly-lit bar—which opened in 2005 along Houston on the northern edge of Soho—was planning to celebrate its 15th anniversary this summer. Its lease was up for renewal in October, but while it was not clear in Saunder's note whether the bar would have remained open, the forced closure of bars—except for businesses deciding to offer alcohol to-go—was too much of a financial hurdle to overcome with summer on the horizon (a typically slower time for Pegu Club).
Pegu Club ushered in an era where bartenders were starting to be known as "mixologists" because of the quality ingredients they used in crafting classic and experimental cocktails—often with a hefty price tag. Its alumni club is an all-star roster of people still shaping New York's cocktail scene today: Kenta Goto (Bar Goto), St. John Frizell (Fort Defiance and the forthcoming Sunken Harbor Club at Gage & Tollner) and Jim Kearns (The Happiest Hour and Slowly Shirley).
"When Pegu opened, there was really no place like it. It provided an accessible, high-end experience," says Goto, who started his bartending career at Saunders's bar and recently opened his second bar, Niban, in Brooklyn. "I truly can't imagine where I would be without Pegu Club."
Nico de Soto—a partner at Mace, which tops our best bars in New York list—remembers that back in 2010 it was the first place he visited in New York as he checked out the city's most notable boites.
"I remember how professional it was, the insane quality of service," de Soto shares with Time Out New York.
The French bartender, who is currently based in Paris, said his last visit to Saunders's bar was on March 9th and that the closing was "very sad because it was more than a bar. It's an institution that you think would never close."
But these challenging times pose a threat for bars, something de Soto can relate to as his own businesses in Miami and Paris are on pause.
"We are all in the dark to be honest and the next two years won't be easy," de Soto says. "I hope we can reopen. Nothing is for sure right now."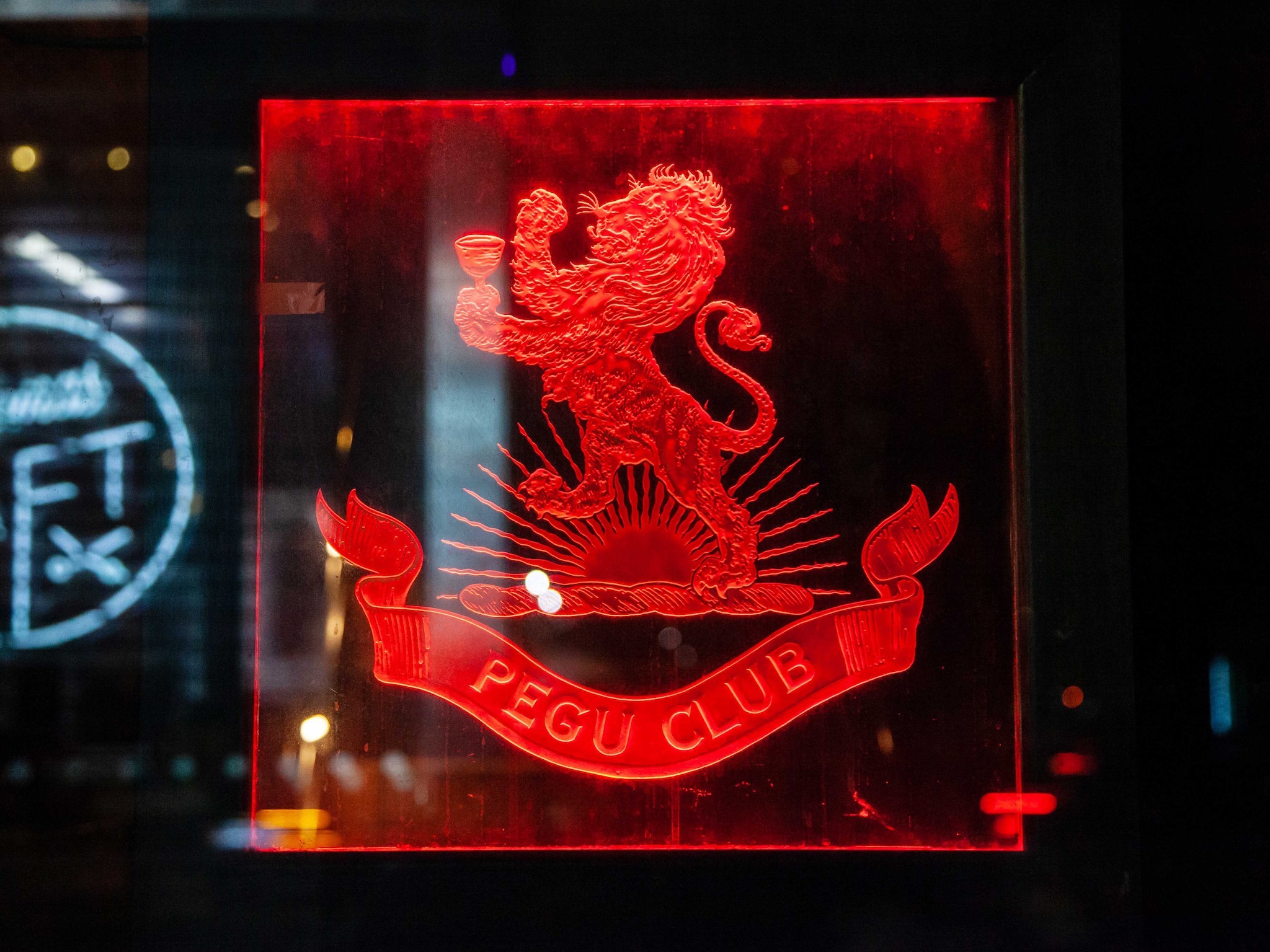 Below is Saunder's note, which was posted earlier today:
April 30, 2020
Dear Friends,
It is with a heavy heart that we have to ring the bell for last call. Pegu Club will not be reopening. We knew the day would eventually come when we would have to say goodbye to her, but never did we ever dream that it would be under these conditions.
Our lease was due to expire on October 31st, and we had every intention of staying put until then. We were also looking forward to celebrating our 15th anniversary on August 29th in a grand way. But COVID-19 has taken every bit of the life we had out of us, and a soft reopening following NYC guidelines would not be enough to sustain us entering into the summer months—historically, Pegu's summer business has been as slow as molasses. It's been that way for years now, with everyone spending summer nights out on rooftop bars or outdoor cafes. Only when it hits 90+ degrees do folks come back inside for cool air and drink. Pegu is a large space to fill with lots of overhead, and the PPP loan would not have helped us- on the contrary, it would have added further financial stress. We would have only been able to bring back maybe 80% of our staff on payroll which not only sucks on its own, but also because we'd be rolling into summer. In order to maintain social distancing mandates, we would only be allowed to fill the room at 50% capacity- that is, even if we reached 50% capacity during our slow season. That would have resulted in the PPP converting into a loan instead of a grant, another layer of financial burden that we simply could not afford.
We also have no idea how much the landlord might have increased our rent up to. Again, our space is large and our margins are slim- an increase coupled with a looming PPP loan combined with increasing overhead would have been enough to sink us on its own. Then add on top of that the revolving door of plumbers that it takes every year to patch the old, ever-leaking pipes that continually sprinkle down upon our poor neighbors beneath us. It's been an ongoing expense that has added to our load. We have endured those plumbing issues since day one, and those headaches coupled along with our neighbor's heartaches are not something I will be missing. So. much. water. over the years. So much tsuris!
On a more personal level, it's hard to imagine that I will no longer have the pleasure of seeing any of you enjoying yourselves within our walls, or even be able to sit with any of you at the bar for even one last drink… we wanted to give her a great send-off, but it simply was not in the cards. But I'm comforted in the good memories that I get to take with me. When I think of people who have lost loved ones to COVID without being able to touch or kiss them goodbye, it puts my personal sadness all into perspective.
That said, chins up. This is Pegu Club's 15th year, and our time has come. I couldn't be any prouder of what we were able to accomplish over the many years, along with nurturing the most incredible generations of alumni of whom we are so deeply proud of. They say that if you can make it in NYC, you can make it anywhere. Pegu made an indelible mark not only on the New York city skyline, but on the world itself—we changed the entire cocktail landscape going into the 21st century and improved the way the world drinks. It's something that every, single, Pegu alumnus can and should be proud of as well.
I especially want to thank my business partners for all their support and tenacity over the years. Julie, Susan, Kristina, Alex, Kevin, Craig and Dick- Pegu would not have existed without their collective genius. I have the greatest respect and appreciation for each of them individually and together as a group. I also want to extend our heartfelt thanks to anyone who has ever graced our doorstep, along with our supporters near and far. A bar is nothing without its friends, and you all have been some of the very best. Mixing it altogether in one room makes for the best recipe out there, and my hope is that the future will allow for exactly that…sans masks. Forget the drinks—bars are at their very best when their spaces allow for both lively camaraderie and intimate conversation. Sometimes even, a little dash of both.
My love to you all, and thank you again for showing us every kindness. I hope that we have served you well.
Onward! 🥂
Audrey Saunders