Movie musicals are nothing new. Musicals based on movies have a long history too, and are getting more common every day: Coming to Broadway this spring, for example, are stage versions of Mrs. Doubtfire and Sing Street. But movies based on musicals based on movies (are you following?) are a rarer breed. To their relatively slim ranks may soon be added Mean Girls, the 2018 Broadway musical adaptation of Tina Fey's 2004 cult classic about survival strategies in high-school ecosystems.
Producers of the Broadway production announced today that the film version of the musical version of the film—which was itself inspired by Rosalind Wiseman's 2002 book Queen Bees and Wannabes—will be produced by Fey and comedy guru Lorne Michaels. Like the stage musical, it will feature a script by Fey, music by her husband, Jeff Richmond, and lyrics by Nell Benjamin. "I'm very excited to bring Mean Girls back to the big screen," says Fey. "It's been incredibly gratifying to see how much the movie and the musical have meant to audiences. I've spent sixteen years with these characters now. They are my Marvel Universe and I love them dearly."
The Broadway producers also confirmed that Mean Girls has recouped its capitalization, and is "in final discussions" for a run in London's West End next year.

Mean Girls would not be the first movie based on a musical based on a movie: Sweet Charity, A Little Night Music, Little Shop of Horrors, The Producers, Hairspray and Nine are a few other examples of this phenomenon. Expect to see more of this kind of crisscross pollination as the film world's invasion of Broadway continues.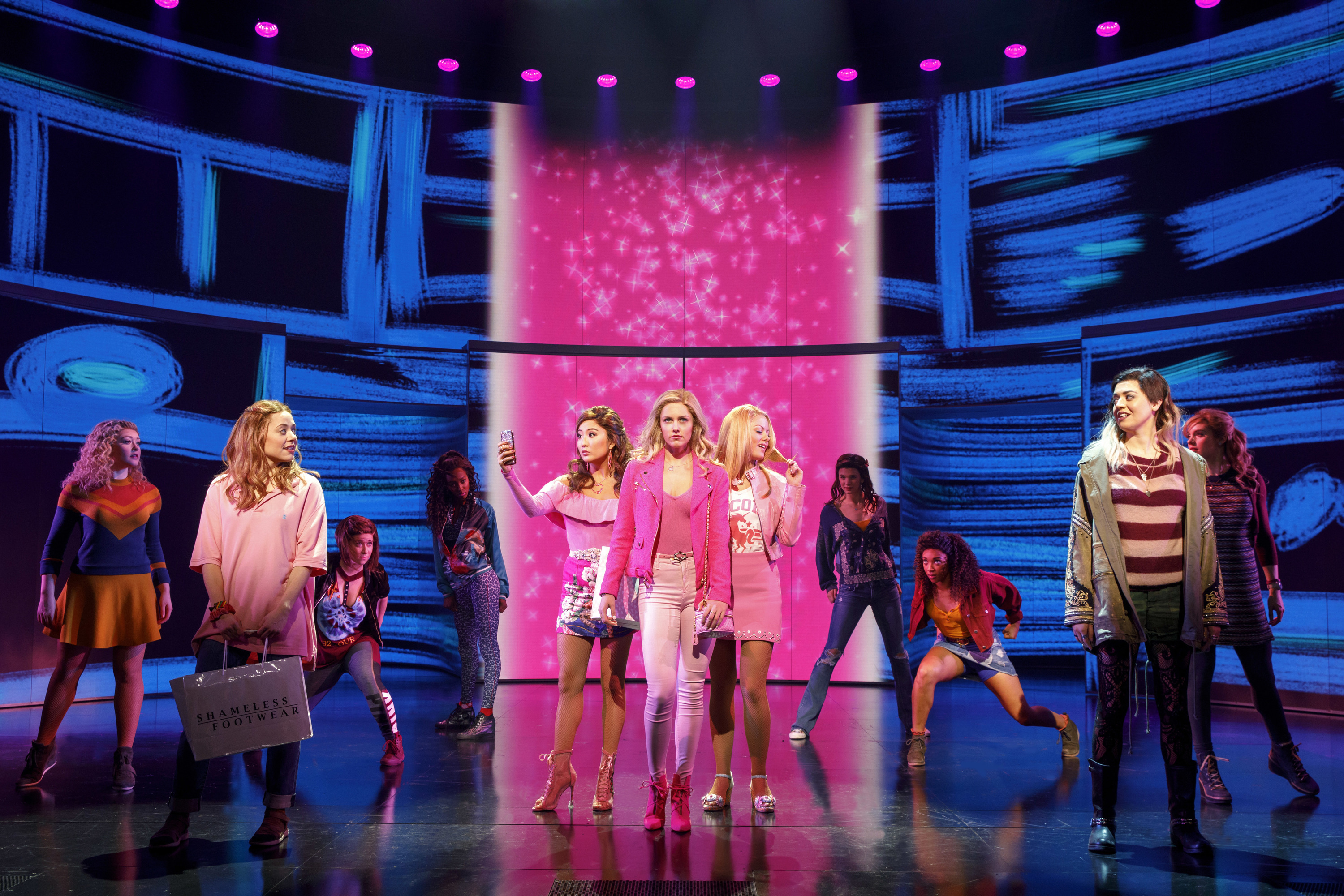 Photograph: Courtesy Joan Marcus