As always, the New York theater world offered plenty to choose from in compiling a list of the year's ten best shows. After two straight years with a musical in the top slot (Hamilton in 2015 and The Great Comet in 2016), a play gets pride of place this year—one of four original works by women in the 2017 top ten. (And that's not counting Sarah DeLappe's 2016 The Wolves, which returned for an encore run after landing in our top five last year.) But musical fans got plenty to savor as well, from the Boss to a lowly sponge. Some of these shows are still playing; catch them if you can before we all launch into compiling next year's favorites.
1. Mary Jane (New York Theatre Workshop, closed Oct 29)
Carrie Coon played the single mother of a severely disabled child in Amy Herzog's exquisitely empathetic portrait of everyday strength. Anne Kauffman's flawless production shone like a candle in the dark.

2. Hello, Dolly! (Shubert Theatre, ongoing)
All the stars aligned for Jerry Zaks's revival of the 1964 musical. With a perfectly cast Bette Midler in the title role, the show soars beyond nostalgia into a realm of pure pleasure.

3. A Doll's House, Part 2 (John Golden Theatre, closed Sept 24)
Lucas Hnath's witty, modern-minded sequel to Henrik Ibsen's protofeminist drama, starring the magnificent Laurie Metcalf, was a riveting wrestling match of provocative ideas.

4. Escaped Alone (BAM Harvey Theater, closed Feb 26)
The anxieties of middle-aged, middle-class English women alternated with outlandish visions of the end of the world in Caryl Churchill's brief, savagely funny piece.

5. Springsteen on Broadway (Walter Kerr Theatre, through June 30)
Deconstructing rock-star mythology even as he embodies it, the Boss takes audiences on a trip through a rocky personal landscape in this gripping show of strength and vulnerability.

6. The Band's Visit (Ethel Barrymore Theatre, ongoing)
Itamar Moses and David Yazbek's taut, bittersweet musical portrait of unexpected connection in a sleepy desert town—starring Tony Shalhoub and the hypnotic Katrina Lenk—is the show you didn't know you'd been waiting for.

7. The Antipodes (Pershing Square Signature Center, closed June 11)
Annie Baker's hilarious portrait of a Hollywood writers' room, acutely rendered by Lila Neugebauer's ensemble cast, spiraled into a wild fugue about the limits and possibilities of storytelling itself.

8. Villa (Wild Project, closed Apr 1)
Guillermo Calderón's puzzle play, in which three women argued over a memorial to victims of a totalitarian regime, managed to be uproarious and harrowing at once.

9. SpongeBob SquarePants (Palace Theatre, ongoing)
Underwater critters surf waves of goodwill in this exuberantly silly and satisfying new musical, imagined with trippy invention by director Tina Landau and designer David Zinn.
10. Say Something Bunny! (UNDO Project Space, ongoing)
Alison S.M. Kobayashi's engrossing performance piece, based on scraps of recovered audio from the 1950s, draws you into a touchingly intimate imagined relationship with strangers from the past.

Honorable mentions: The Children; Farmhouse/Whorehouse: An Artist Lecture by Suzanne Bocanegra Starring Lili Taylor; The Government Inspector; The Hairy Ape; In & of Itself; Jitney; KPOP; La Mélancolie des Dragons; Made in China; Once on This Island; People, Places & Things; Richard III; School Girls, or, The African Mean Girls Play; Sweeney Todd: The Demon Barber of Fleet Street; The Treasurer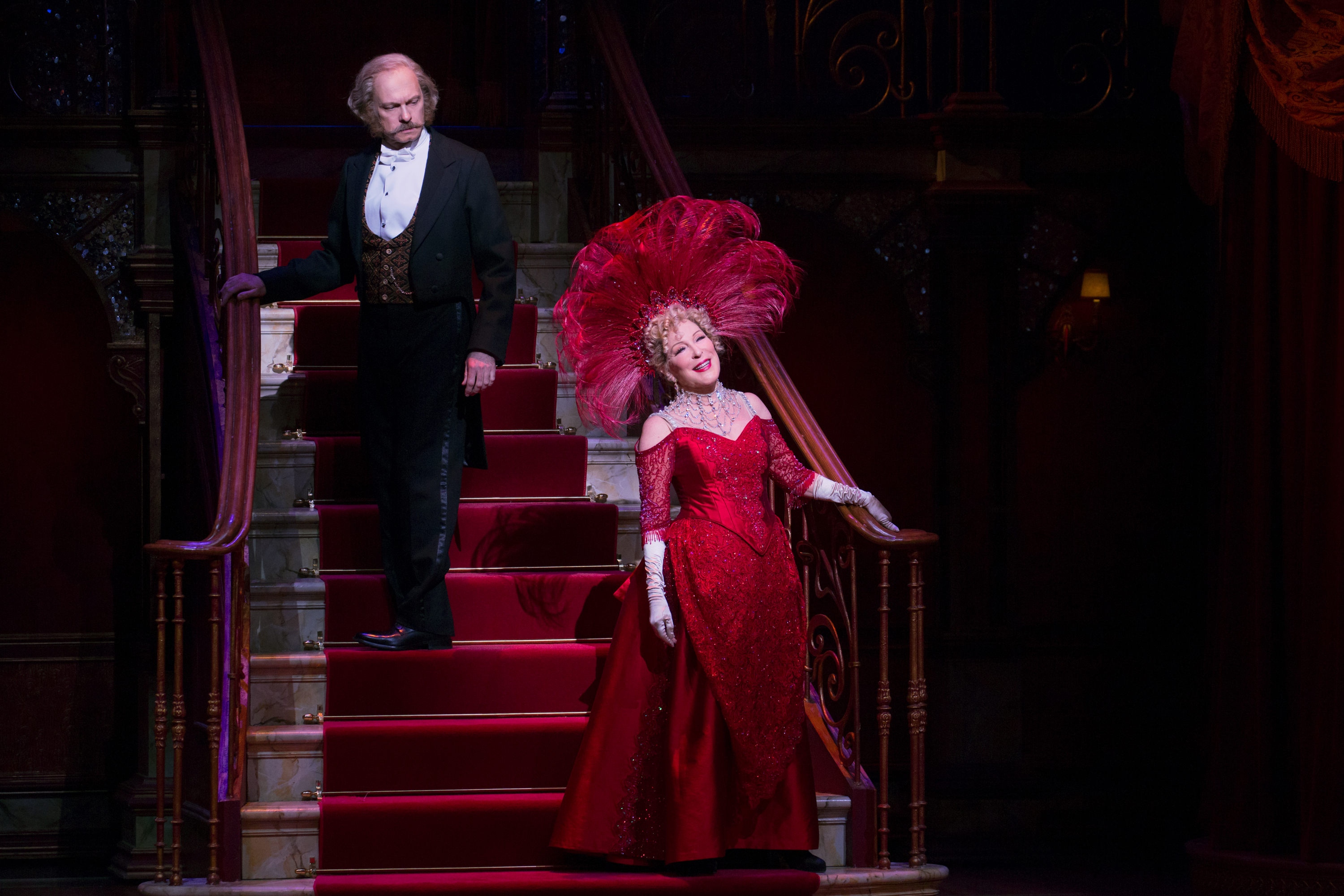 Want to see the best musical theater in New York? Get tickets to upcoming Broadway shows.