A visually striking new exhibit spanning a whopping 180 feet is now on display on the outside of the building that takes up residence at 529 Fifth Avenue by 44th Street.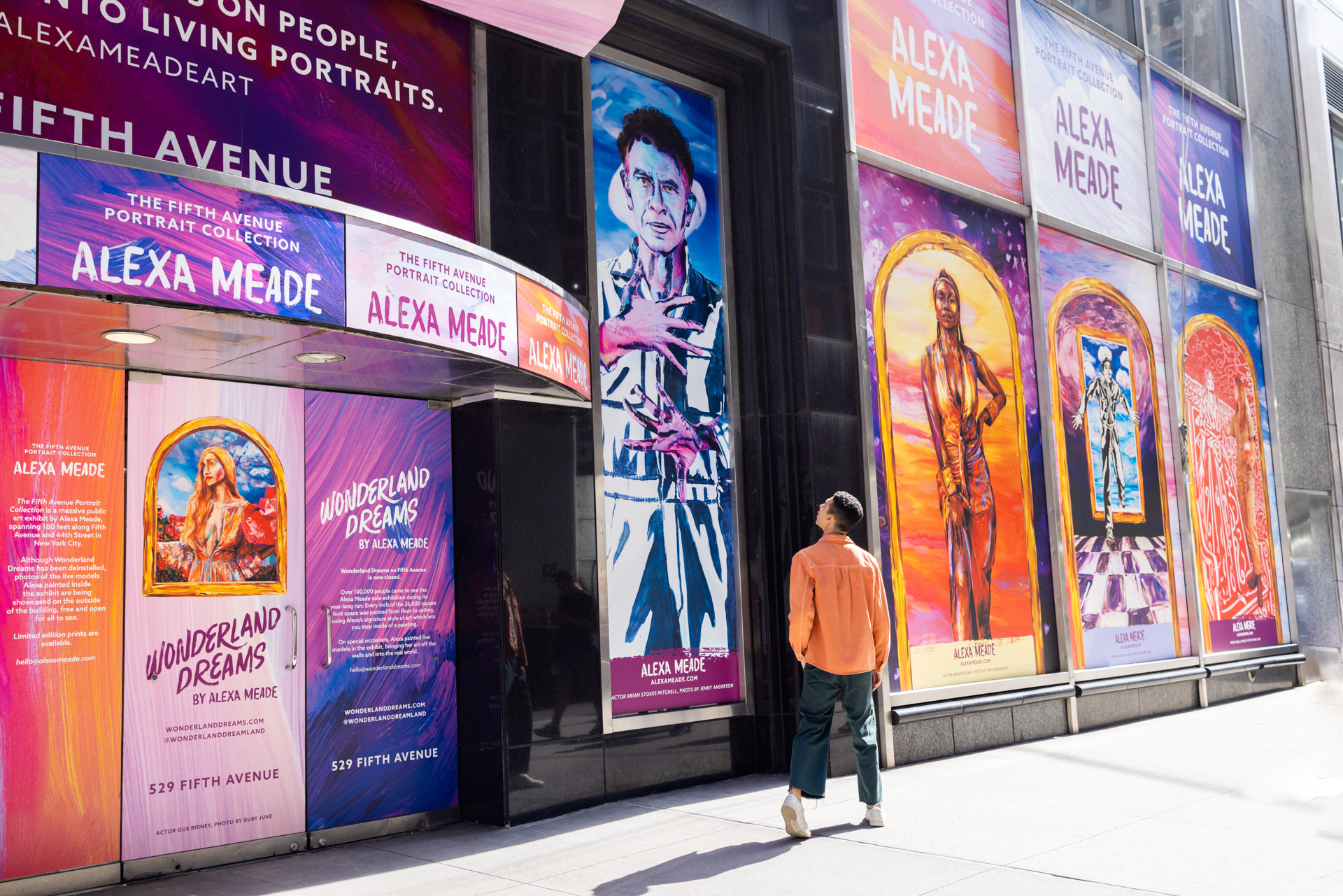 "The Fifth Avenue Portrait Collection" is an astounding work of public art by Alexa Meade that includes 22 pieces in total, some even 12 feet tall, each one featuring models that the artist has painted on directly. Instead of asking her subjects to pose for "traditional" paintings, in fact, Meade decided to literally apply her artistry on their skin and then photograph the results.
What's more, many of her subjects are high-profile New Yorkers, including Tony Award winner Brian Stokes Mitchell, Grammy Award winner Walter Russell III and Emmy Award winner Paul Wontorek, among others.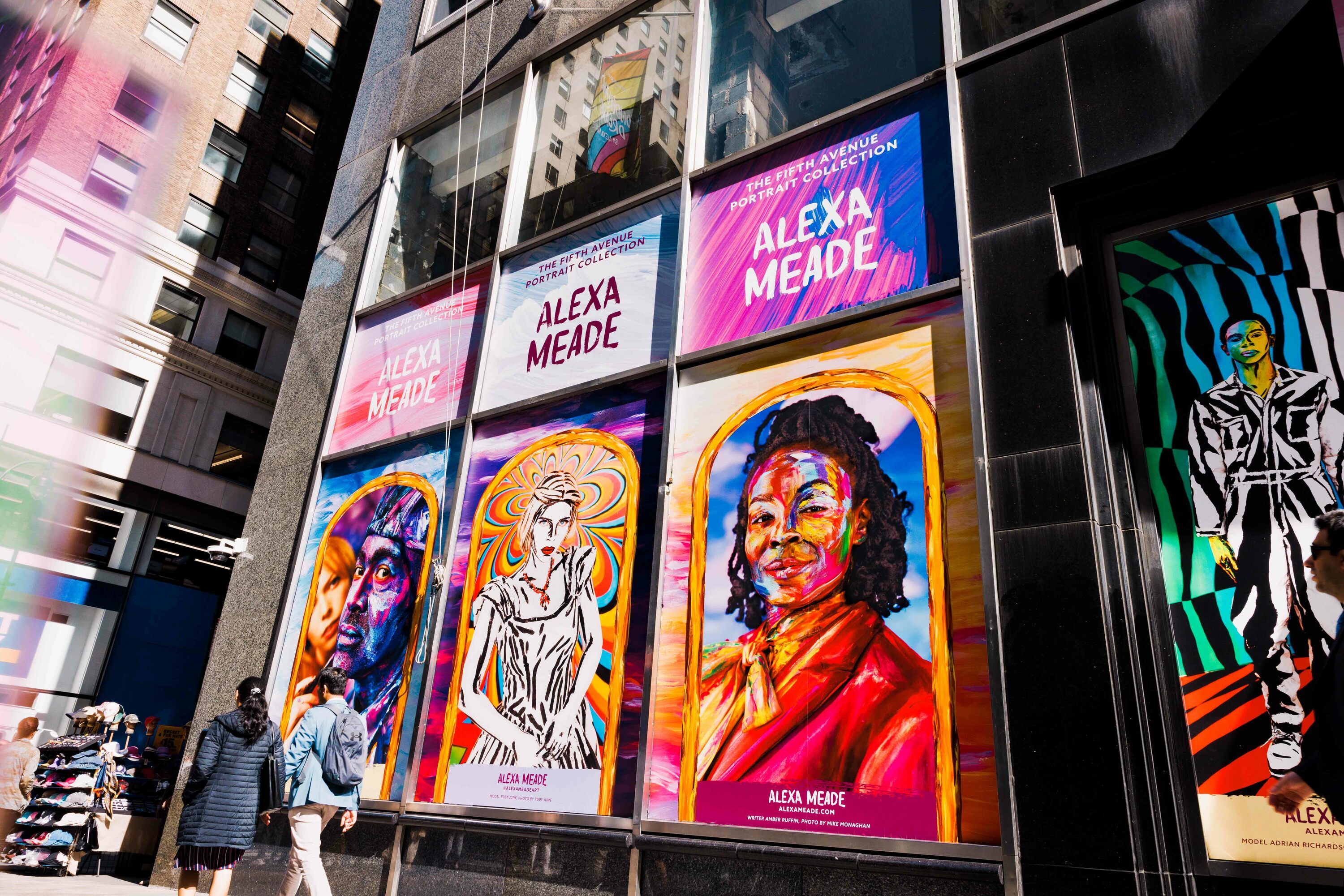 "Walking into an art gallery is intimidating for a lot of people, so I am bringing my art outside for people to be able to appreciate while walking down the street," Meade said in an official statement regarding the site of her latest project. "Art is for everyone and not just those who feel comfortable in galleries and museums."
Speaking of the exhibit's location: formerly a Best Buy, the selected building was previously the site of yet another Meade show, an immersive experience dubbed "Wonderland Dreams."
The Alice in Wonderland-inspired pop-up wine bar and experience took over the interior 26,000-square-feet of space, featuring 20 different rooms filled with remarkable sights during an year-long run that drew over 100,000 people. Clearly, there's something about Meade's art that resonates with New Yorkers.
"The Fifth Avenue Portrait Collection" is just one of many outdoor art pieces on our must-see fall list. We just suggest you wait until the rain (finally!) stops (tomorrow?) to enjoy it in all of its colorful glory.