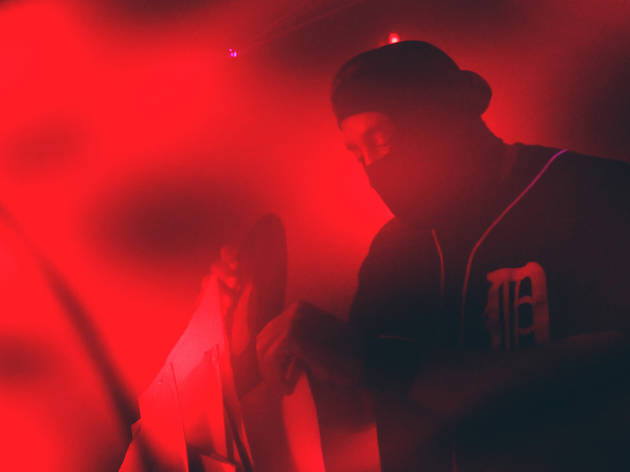 The 20 best DJ mixes of 2016
Listen to the top 20 DJ mixes of 2016, from Horse Meat Disco's Boiler Room set to Felix K's jungle-drum & bass throwback
We asked three music and nightlife editors, each with varying musical tastes, to tackle our list of the best DJ mixes of 2016. What results is a collection which includes plenty of dance music fit for the best clubs in NYC, as well as a couple podcasts that fall neither strictly under house music nor techno songs. From Detroit electro veteran DJ Stingray to young Bristol-based DJ, producer and label boss Batu, here are our favorite DJ mixes of the year.
RECOMMENDED: See the best of 2016
Best DJ mixes of 2016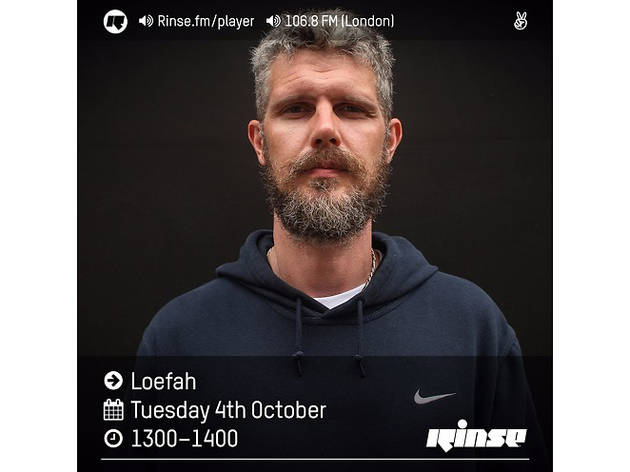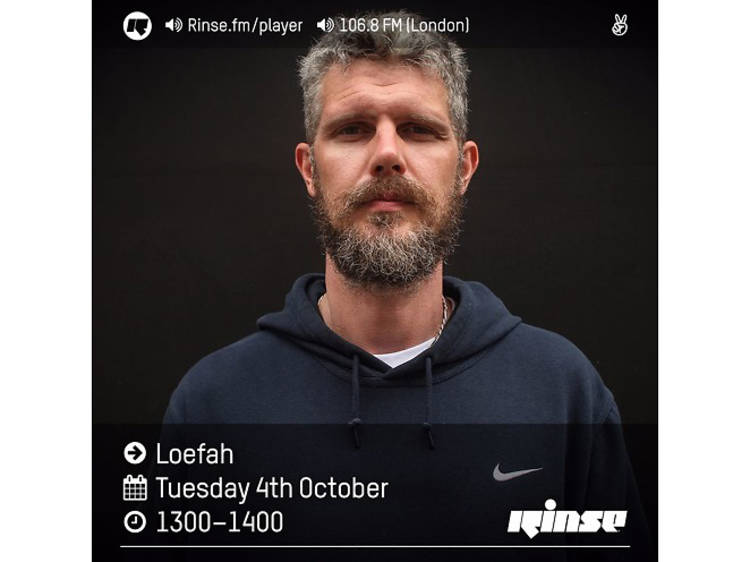 20. Loefah, Rinse FM Podcast
Loefah is a name that's been at the helm of the dubstep scene for over a decade. He founded legendary dub imprint DMZ (alongside Mala and Coki) with the label's inaugural 12" Twisup / B, and he's released music on Pinch's Tectonic, Mala's Deep Medi Musik and Berceuse Heroique. In 2009, Loefah founded his own label, Swamp81, pioneering a forward-thinking approach of U.K. dubstep and bass music. Swamp81 has put out groundbreaking releases by artists such as Kryptic Minds, Skream, The Bug, Pinch and Boddika. The label also holds a weekly residency on London's Rinse FM with Loefah and Swamp affiliates Lamont, Paleman, Benton, Mickey Pearce and Sarge Pokes. This particular Rinse episode is especially murky, and the intro track is 2016's most sought after dubplate.—Vivienne van Vliet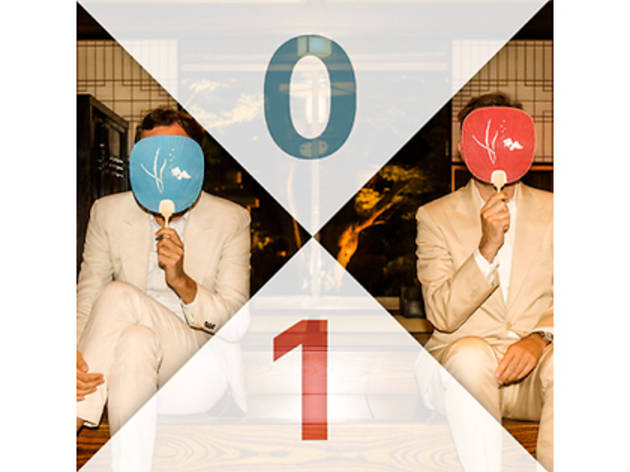 19. 2manydjs, 2X2 (Episode #1)
The Dewaele brothers (of Soulwax fame) never do things the easy way. In fact, they do things so far the other direction that they need to make movies to explain it all to people (2008's Part of the Weekend Never Dies). But when it's this good, who cares? Instead of just assembling two hours of dope jams for their new Apple Music show, they've broken it up into two separate hours: one to throw the spotlight on their Brussels-based label DEEWEE, and the other consisting entirely of edits they've created, many of which are exclusive to the show. Hey, if you guys can keep churnin' 'em out every month, we can sure keep listenin'!—Christopher Tarantino
18. Unders, Elevation: Unders
Dutch producer/DJ Duncan Meulema starts off his mix with a sample from '90s So-Cal hip-hoppers The Pharcyde looped over a version of DJ Shadow's "Six Days" and then weaves itself through tracks by Blond:ish, Holtoug, Radiohead and Henry Saiz's gorgeous take on David Douglas's "Moon Observations" with time for some deep thoughts from Brit philosopher Alan Watts for a seamless hundred minutes of disparate music that, at times, feels like one track in the best way possible. Vibes for daze.—Christopher Tarantino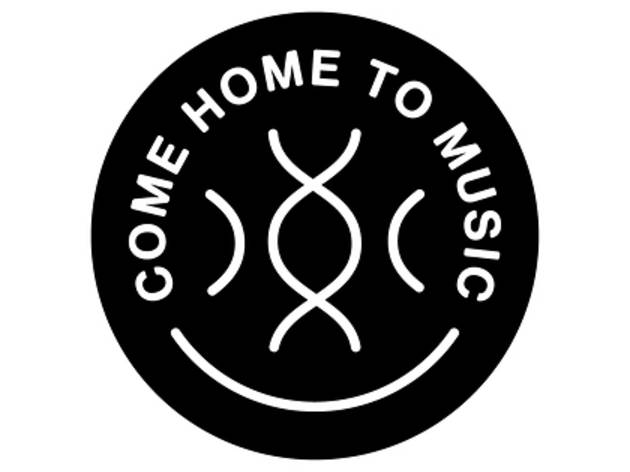 17. If Music's Jean-Claude, Spiritland
Spiritland is one of those newfangled audiophile venues, the kind that serves sophisticated cocktails to well-heeled bon vivants while dulcet tones emanate from a bespoke, wildly expensive sound system. It sounds a bit indulgent, but Spiritland possesses a secret weapon that keeps the pretension level in check: The London bar-café secures some of that town's most astute DJs to dole out the tunes. Over the past year, the likes of Fila Brazillia's Steve Cobby, longtime DJ-scribe Bill Brewster and the ever-wondrous A Man Called Adam—freed from the constraints of the dance floor and eager to show off the dustier recesses of their record collections—have been on board, but one of the best sessions has to be this recent set from Jean-Claude Thompson of London vinyl emporium If Music. The session, nearly four hours long, is brimming with jazz—yes, real-deal jazz—of all sorts, ranging from mystical to orchestral and from bluesy to experimental. Despite its scope, there's a near-spiritual feel to the DJ's selections that serves as the common thread: It's simply a beautiful listen.—Bruce Tantum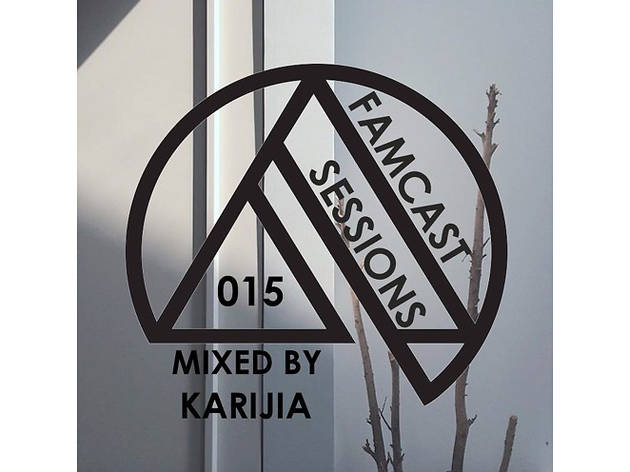 16. KARIJIA, FAMCAST Sessions 015
Founder of the Kontainer party and podcast series, NYC producer Ryan Clover's gone through more aliases than a superhero—Freddy Framboise anyone??—but his techno moniker KARIJIA is finally here to stay. And with mixes like this, we couldn't be happier. Veering from deep tech to funky melodics to "Spaghetti House" (i.e. Italian but not "Italo"), the mix has all the right cues for an early morning warehouse set you don't want to end, but then it does and you get tossed out into the harsh sunlight with no sunglasses, until you realize that the mix is just over and you're sitting at your computer at work in your headphones and may or may not have been jamming out the whole time.—Christopher Tarantino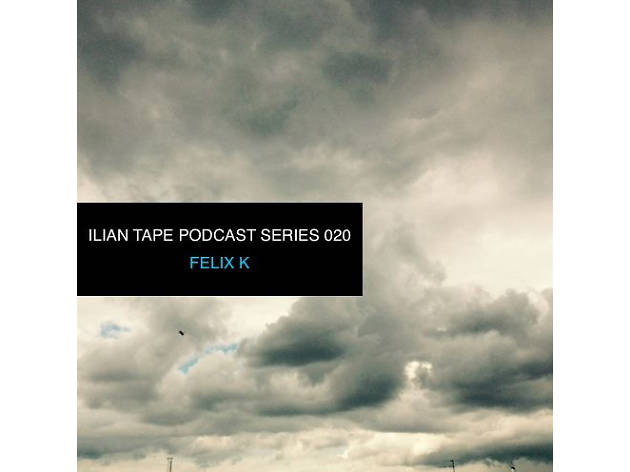 15. Felix K, Ilian Tape Podcast Series 020
It's really a shame how many people are fans of drum & bass but don't really ever listen to it anymore. Admittedly, it's hard to come by true, good drum & bass released anytime after 1997. Luckily, the electronic music genre—which emerged in the U.K. during the early '90s from rave culture and the first wave of jungle—remains timeless. Released this year for Munich-based label Ilian Tape, Felix K's podcast was originally recorded as part of a 24-hour series of mixes just after the millennium—a time when it became obvious to him that the Golden Era of jungle and drum & bass had passed. The mix is essentially a jackpot of nostalgic gems released between 1993 and 1997—including classics from legends such as Alex Reece, Wax Doctor, Photek, Goldie, J Majik and Dillinja. Definitely one to download and revisit on a regular basis.—Vivienne van Vliet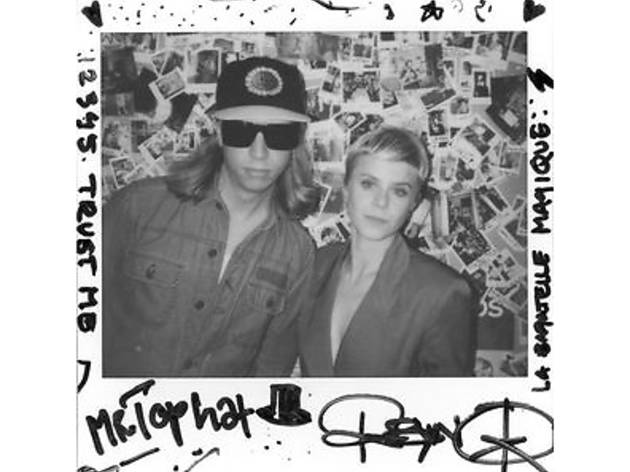 14. Robyn & Mr. Tophat, Beats in Space Radio Show #837
Over the course of 17 years and a whopping 864 (and counting) shows, Tim Sweeney's little radio-show-that-could, Beats in Space, has attracted some of clubland's best players, largely DJs plucked from the left-field house-and-techno realm. They're pretty much all winners, but our favorite episode of 2016 just might be this early-summer set from Robyn—yes, none other than the beloved Scandi-pop vet—and the Stockholm house stalwart Mr. Tophat. Like a lot of BIS's best shows, it's a charmingly low-key and casual session, cycling through various styles—but its main assets are the songs themselves. With songs veering from the disco orchestrations of Risco Connection's version of "Ain't No Stopping Us Now" to the ballroom-house stomp of Ruffneck's "Everybody Be Somebody," along with plenty of music from Robyn and Tophat themselves—including the percolating Black Madonna remix of Robyn's "Indestructible," one of our favorite tracks of the year—we found ourselves returning to this set again and again.—Bruce Tantum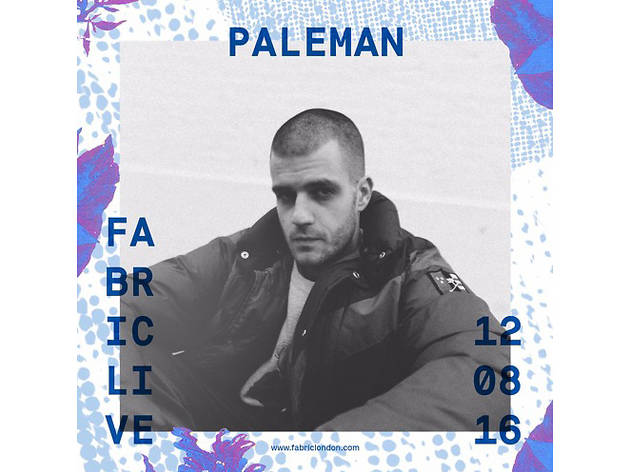 13. Paleman, FABRICLIVE Promo Mix
Here's our #1 DJ to keep on your radar going into the new year. The 23-year old London-based producer, DJ and label owner has put out a handful of solid EPs since his 2012 debut on Fulcrum, with this year's Yrs Ago / Animus EP (on Swamp81 sublabel, 81) and his most recent PLMN 001 EP (on his brand new label) ranking high in our most played tracks of 2016. Paleman's monthly residency on U.K. bass music powerhouse Swamp81's Rinse FM show continually brings the best in everything from forthcoming Swamp to 1999 tribal techno. Check his Fabric promo mix for a solid selection of tunes, and make sure you're locked into his next Rinse show.—Vivienne van Vliet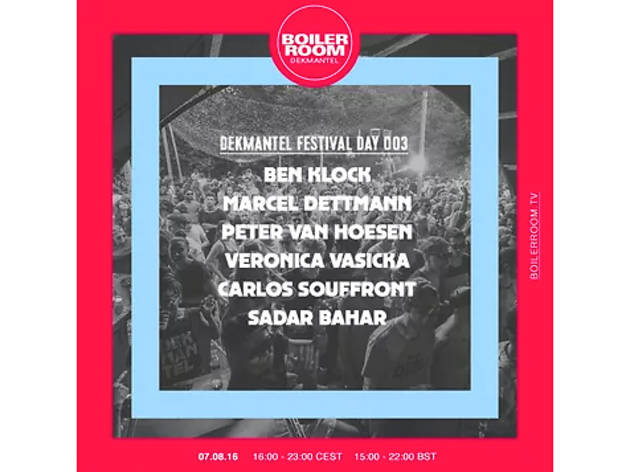 12. Veronica Vasicka, Boiler Room x Dekmantel Festival Set
When we first profiled Veronica Vasicka way back in 2009, she was celebrating the fourth birthday of Minimal Wave Records—her upstart little label largely devoted to European electronic oddities—spending her evenings hosting an East Village Radio show and spinning the occasional intimate DJ date. Seven years later, and she's an international star: Minimal Wave and its housier sublabel, Cititrax, command global respect, while Vasicka herself is playing gigs where the crowds number in the thousands, not the dozens. Spend some time with this session recorded live at this past summer's Dekmantel festival in Amsterdam, and you'll see why: Cool as a cucumber, she riffs through a winding, grinding set that kicks off with that never-fails "there's 70 billion people of Earth—where are they hiding" vocal sample and concludes the emotion-drenched Code 6 classic "Last Voyage," with oodles of top-tier techno, electro, EBM and acid in between. And who are we to argue with a DJ who drops Paranoid London's magnificently jacking "We Come To Rock" smack-dab in the middle of her set?—Bruce Tantum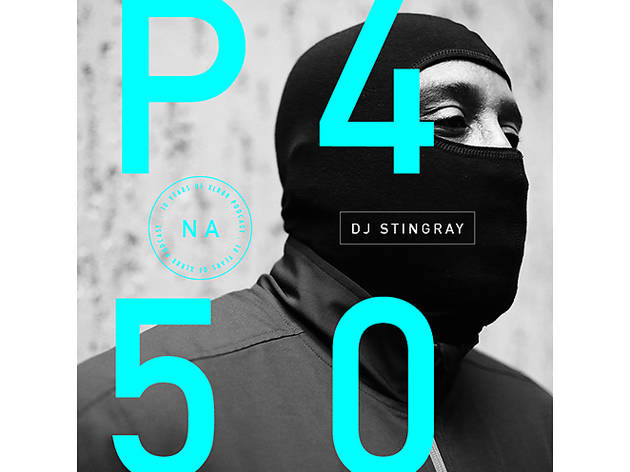 11. DJ Stingray, XLR8R Podcast 450
To celebrate 10 years of XLR8R podcasts, the electronic music site asked six artists from across the world to each present a mix representing their musical roots. Enter Sherard Ingram, better known as DJ Stingray. The Detroit veteran has perfected the art of mixing electro, building energetic and highly dynamic sets from cold cuts and hard-hitting techno. Stingray's theme of the mix is put simply in his own words: "to keep things moving and interesting." The Underground Resistance and Urban Tribe affiliate, who was also Drexciya's official tour DJ, drops track after track without pause. Great to have a DJ with such skill and musical precision representing all of North America.—Vivienne van Vliet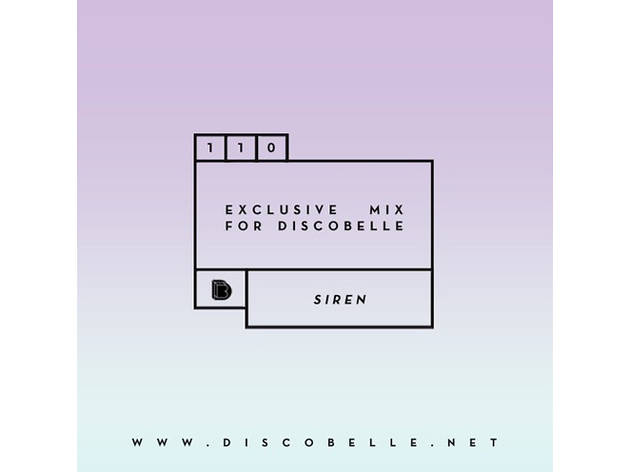 10. Siren, Discobelle Mix 110
When a mix kicks off with a bit of poignant ambience from David Bowie, then follows that up with the jazz-fusion joy of Weather Report's "The Pursuit of the Woman with the Feathered Hat," it's safe to assume that you're in for something a bit more musical adventurous than your press-play DJ set. We'd expect nothing less from Siren, the duo of Darshan Jesrani (from Metro Area) and Dennis Kane (of the Disques Sinthomme and Ghost Town labels)—these guys have a reservoir of sonic knowledge that would put most DJs to shame.—Bruce Tantum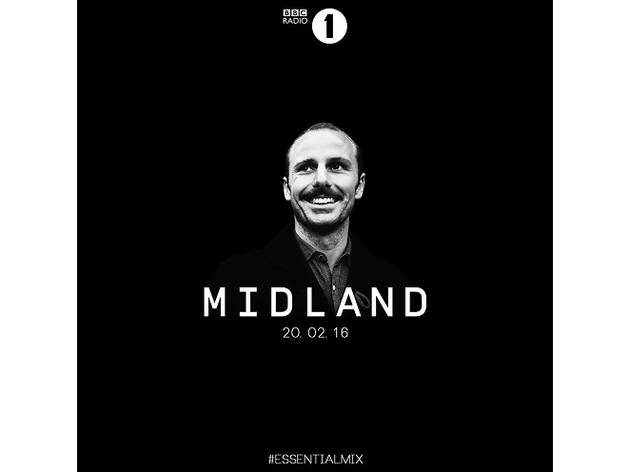 9. Midland, Essential Mix
It begins softly with Nick Drake and ends triumphantly with Frankie Valli, but in between, Harry Agius takes you on a two-hour tour of underground music from the late '60s to today. From Kusuma's angelic white label Beatles rerub to Silver Apples' "Ruby" to a clutch of his original productions, he ties things together, often in an unexpected manner, proving why he's one of the most versatile producers and DJs in the game today. Another nominee for Essential Mix of the year, Midland's first one is a timeless keeper.—Christopher Tarantino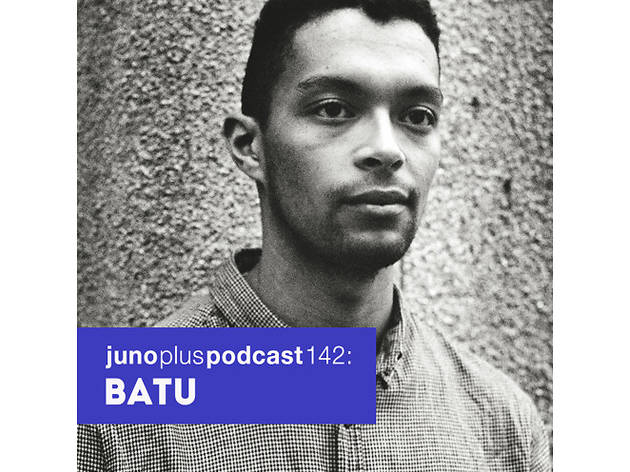 8. Batu, Juno Plus Podcast 142
Bristol-based artist Batu first emerged with his debut 12" on Pinch's Cold Recordings in 2013—but he's already found himself integrated within the realm of U.K. bass music's most talented artists. Influenced early on by the sounds of dubstep and respected producers such as Pinch and Peverelist, Batu mixes elements of U.K. dance music with a broader understanding of techno. His podcast for Juno Plus removes us from the usual dance floor, allowing the young producer, DJ and record label owner to share his influences from varying areas of music outside his club sets. A great listen with plenty of quality tunes and some faster-paced techno bits to finish.—Vivienne van Vliet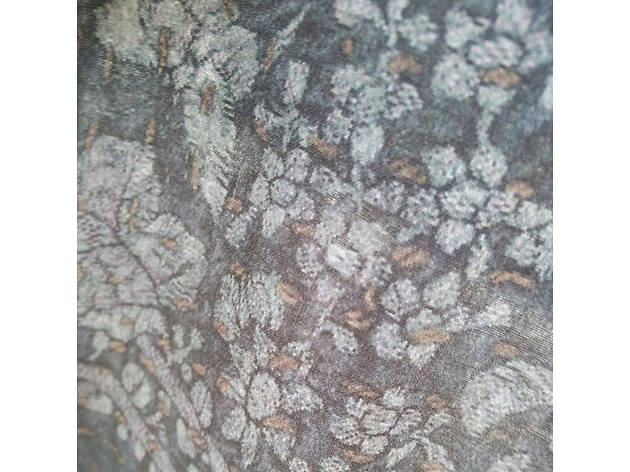 7. Ben UFO, Live at Twitch, Belfast
A roundup of the best DJ mixes simply wouldn't be legit without including Ben UFO. The London-based DJ's DJ is one of the few artists known solely for his impeccable DJ sets—sans any productions of his own. His DJ career spans nearly a decade, from his early pirate radio days at Sub FM in 2007 to his current weekly residency at one of the most respected community radio stations, London's Rinse FM. He also cofounded the groundbreaking dubstep-meets-techno-meets-house label Hessle Audio, which continues to expose the best in U.K. underground dance music. With his radio presence, the Hessle label and a non-stop touring schedule, Ben UFO has developed a sixth sense for DJing. His impeccable track selection and pristine mixing technique make every one of his sets memorable—something that's exemplified in two recorded sets shared in April. It's incredibly difficult to choose one over the other, but we recommend beginning with this 3-hour recording from the Twitch party in Belfast [Northern Ireland]. BUFO traverses all boundaries of dance music, seamlessly jumping from acid-house to UK garage to techno bangers.—Vivienne van Vliet
*Other 4-hour Tokyo recording here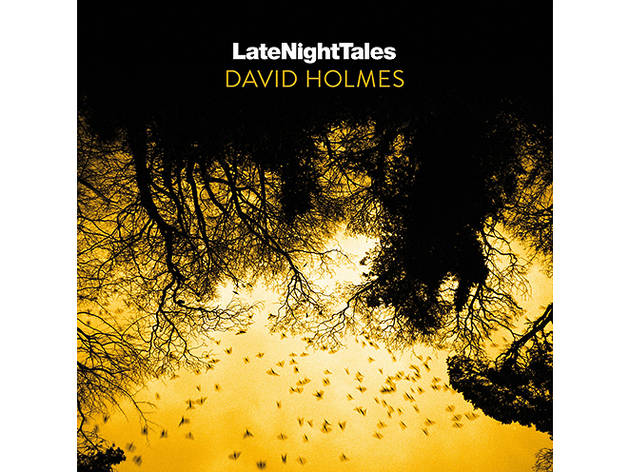 6. David Holmes, Late Night Tales
David Holmes has always used his encyclopedic knowledge of music to make music for films. Whether they be imaginary scores to the ones in his head, or DJ mixes that soundtrack big Hollywood films IRL. In 2016, he returned to releasing more of the former, and we're lucky for it. Both his eclectic God's Waiting Room show on London's best radio station NTS and this installment of the classic mix series showcase the Irish producer's far-reaching and impeccable taste in music. His LNT installment includes disparate cuts from Buddy Holly, Geese and Jeff Bridges, as well as his original collaborations with Jon Hopkins and Steven Jones.—Christopher Tarantino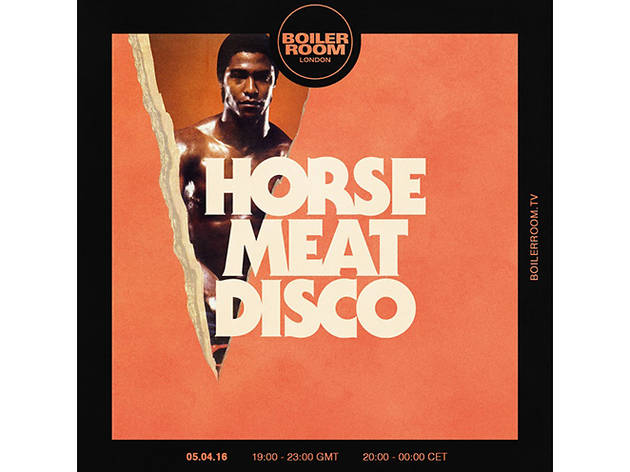 5. Horse Meat Disco, Boiler Room London DJ Set
Who doesn't like disco? Well, lots of people; after all, how many genres besides disco can claim to have spawned a near-riot, like what happened at 1979's ill-fated Disco Demolition night in Chicago's Comiskey Park? But to paraphrase Samuel Johnson, when a man is tired of disco, he is tired of life—and nobody knows this better than the Horse Meat Disco quartet. The boys recently hit the decks at their London home base, the Eagle, for a four-hour Boiler Room session, and as you might expect, the result is a glittering, glorious ode to the wonders of the dance floor.—Bruce Tantum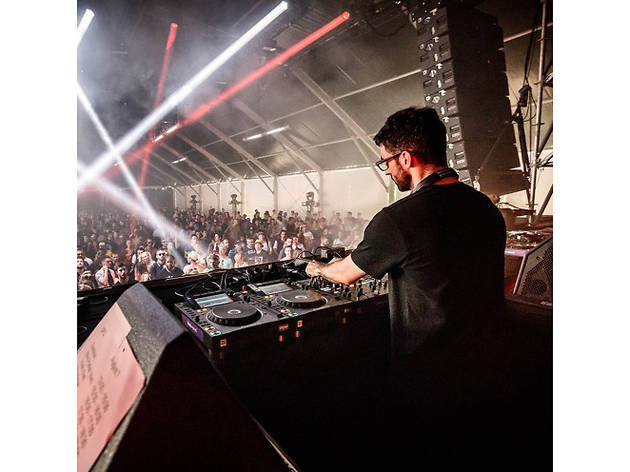 4. Randomer, Dekmantel Festival 2016
With solid releases on Untold's Hemlock Recordings, Ron Morelli's L.I.E.S. and Rotterdam's Clone Basement Series, as well as this year's absolute bangers on Livity Sound sister label dnuoS ytiviL (Second Freeze / Simple As, with Hodge) and Dekmantel UFO Series (Running Dry), Randomer has quickly become one of the industry's most distinguished producers. His seamless blend of hard-hitting bass and techno has made him one of the U.K.'s most lethal DJs. Bless the Dekmantel crew for sharing this recording from his ruthless set at this year's festival in Amsterdam.—Vivienne van Vliet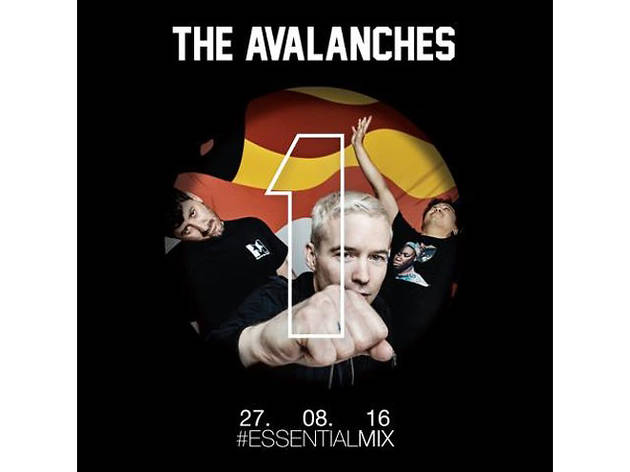 3. The Avalanches, Essential Mix
Essential Mixes come and Essential Mixes go—although Pete Tong will never stop trying to make every syllable sound incredibly important. One thing that doesn't come along every day though, is a new mix from Australian dance legends the Avalanches. Their sets are chock full of their many, many influences, and act as blueprints for their sample-based, travelogue-style albums, if clearance issues and lawyers never had to be involved. Their last BBC mix was their iconic 2001 Breezeblock set, and this Essential Mix does not disappoint, encompassing Ratatat, Nina Simone, Sun Ra, Grateful Dead, Madlib and Thurston Moore.—Christopher Tarantino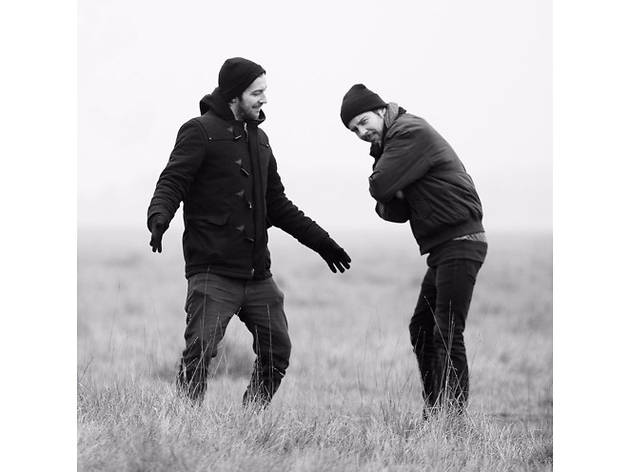 2. The Zenker Brothers, In Session
The Zenker Brothers continue to dominate the techno scene with their consistently-excellent Ilian Tape imprint. Founded in 2007, the label has released much of the Zenker Brothers' music—including their debut album, Immersion, one of last year's best dance music albums. On a larger scale, Ilian Tape has become a highly influential platform for releasing genre-traversing electronic music. 2016 was an especially groundbreaking year for the label, which put out critically acclaimed EPs ranging from ambient (Roger 23's Extended Play) to broken-beat techno (Djrum vs. Struction's Struktur) and absolute dancefloor bangers (Stenny's Consume IV). The Brothers' Mixmag In Session is a spot-on reflection of their ability to not only surface the very best in techno and beyond—but to mix it all together flawlessly as well.—Vivienne van Vliet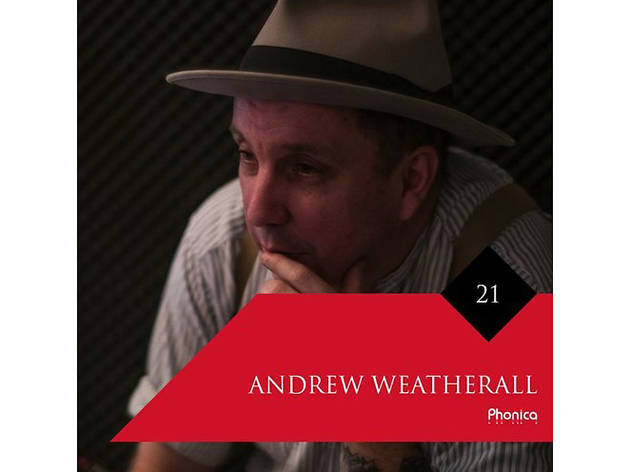 1. Andrew Weatherall, Phonica Mix Series 21
Despite his occasional forays into the outskirts of the mainstream, the U.K.'s Andrew Weatherall has largely spent the past two and a half decades cutting a swathe through the backwoods of dance music, with little regard for such niceties as genre or danceability. He's long been more interested in making and playing tunes that lead people into the inner recesses of their psyches, and this mix—cycling through great tracks from Nigerian funk guru William Onyeabor, left-field disco don Patrick Cowley and Scottish post-punkers Boots for Dancing, among others—is a prime example of his aural adventurism.—Bruce Tantum
Looking for more of this year's best music?
It's been a great year for new music—here are our picks for the best albums of 2016, from Anohni to Rihanna