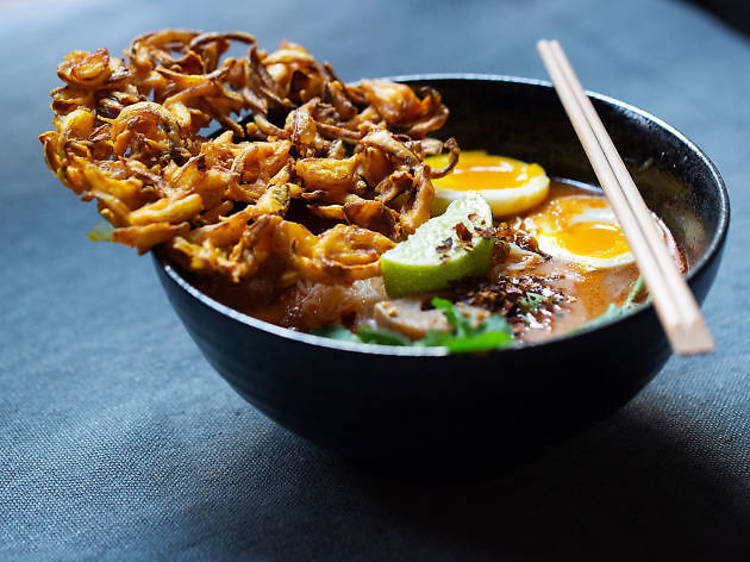 Photograph: Courtesy Rangoon/Dan Bendjy
THE DEAL: In 2015, chef Myo Moe debuted Rangoon NoodleLab, which set up shop at Bodega (now Idlewild), KCBC, Rockaway Brewing Co. and elsewhere—and hungry fans went wild.

THE NEW DIGS: In a few weeks, Rangoon will unveil a sit-down concept in Prospect Heights, joining trendy new spots nearby like Maison Yaki and LaLou. Bonus: The fresh menu boasts more than just noodles.

GOOD FOR: Burmese cuisine that's tough to find in NYC, such as the aromatic mohinga (lemongrass fish stew) and the laphet thoke (fermented-tea-leaf salad)

Prospect Heights (rangoon.nyc). Opens this summer/ early fall.