Guide to the Vendy Awards in NYC
It's a street-food showdown with top-notch food trucks—here's everything you need to know about the Vendy Awards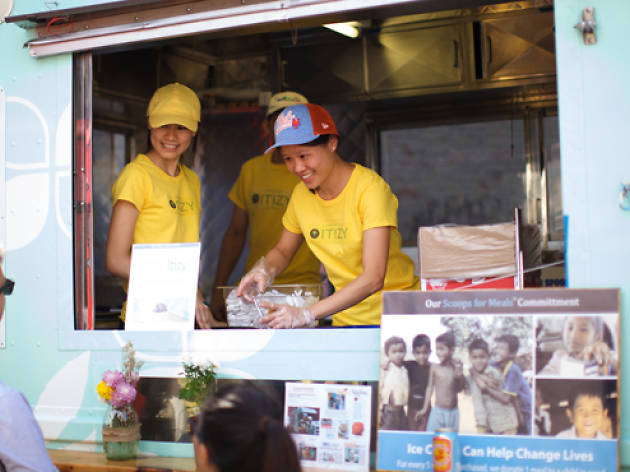 It's a celebration of food trucks and all of the delicious and cheap eats they offer at the annual Vendy Awards showdown, taking place at Governor's Island. The best mobile grub across the boroughs—past contenders include Queens classics like the Arepa Lady, Bengali specialties in Jamaica, Indonesian coconut cakes in Corona—will duke it out for the prestigious Vendy Cup, as well as wins in categories like Best Dessert, Best Freshman, Best Breakfast, Best Market and more. Prep yourself with this handy guide before checking out the 2019 Vendy Awards in NYC—for its final year ever.
What is the Vendy Awards?
The Vendy Awards is the first street-food competition series in the U.S., with annual sidewalk cook-offs held in New York, Philadelphia and Los Angeles. It's been running for 15 years!
When and where is the Vendy Awards?
The New York competition will take place on Saturday, September 21 between 12:30pm and 5pm at Governor's Island.
Who are this year's Vendy Cup nominees?
For one last time, this year's nominees include: NY Dosas, King of Falafel and Shawarma, Tony Dragon's Grille, Patacon Pisao, The Cinnamon Snail, King Souvlaki, Harlem Seafood Soul, Anton's Dumplings, Biryani House, Mysttik Masaala, Lechonera La Piraña, Cheong Fun Cart, Nuchas, The Arepa Lady, Chef Samir Truck (formerly Comme Ci Comme Ca).
Vendy Awards 2019
Archive Vendy Awards content