The best food trucks in NYC
From Salvadoran pupusas to Korean barbecue, grab some top-rate mobile grub at the best food trucks NYC has to offer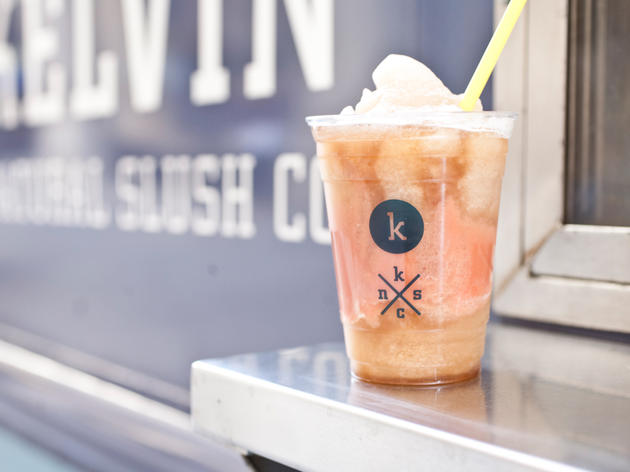 For a city as on-the-go as New York, it only makes sense that food trucks—NYC's meals-on-wheels once slinging simple fare like burgers, hot dogs and ice cream—have risen to the standards of Gotham's hordes of hurried, but still discerning, diners. The new wave of food trucks serve pristine seafood, fresh-fried falafel and other sophisticated bites—and, best of all, most of these moderately priced plates qualify as cheap eats.
RECOMMENDED: Full guide to the best restaurants in NYC
Find the city's best fries
Get your fingers greasy with the best french fries in NYC, from fat wedges to skinny shoestring frites
Read more
Sponsored listing
Greenwich Steakhouse
This restaurant puts a twist on the traditional steakhouse experience. Each floor of the three-story West Village townhouse serves a unique purpose: There's a main dining room, lounge and private dining room. Settle in at the marble bar downstairs for a drink. You might try the Whoa Nelly with white rum, pistachio orgeat, lime, salt and nutmeg or the non-alcoholic Ginger Maple Buck with ginger, lime, maple and sparkling water. For dinner, start with something from the raw bar: Fresh oysters, little neck clams or the chef's signature 1.5-pound lobster cocktail might do the trick. The menu also offers salads like one with crab and avocado and other classic appetizers like French onion soup and pan-fried calamari. Carnivores can choose from one of the many cuts of steak—filet mignon, porterhouse, bone-in strip and so on—or opt for other meats like a five-spice duck breast or double rack of veal with your choice of sauce (bearnaise, au poivre, oscar or roquefort). Other mains include grilled yellowfin tuna, gnocchi lobster bolognese and farm-raised salmon. Round out the meal with a side of truffle fries, Brussels sprouts with bacon or creamed spinach.